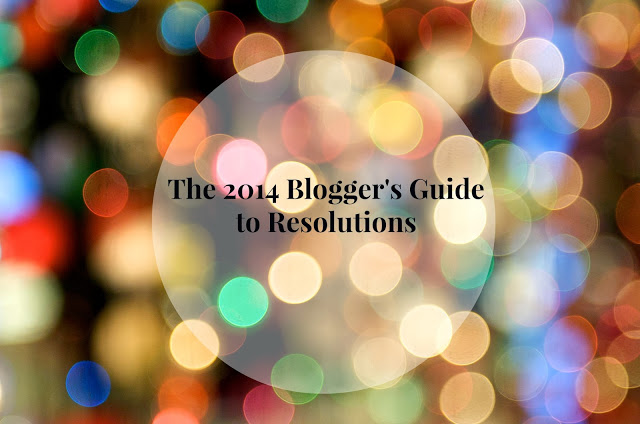 It's our duty as good bloggers to hash out two kinds of post this time of year: the yearly recap and the 2014 resolutions. It's just something that has to be done, no excuses. But don't worry bloggers, I've come up with a perfect list to help you figure out how you can be a better person/blogger in the new year. No need to thank me, the pleasure was all mine.
In 2014 I vow to…
1. Have more trays around my house.
Bloggers love decorative trays. The more you have around your house, the better your life will (probably) be. It just makes sense. I only have two, but by the end of 2014 I hope to have at least twenty-two.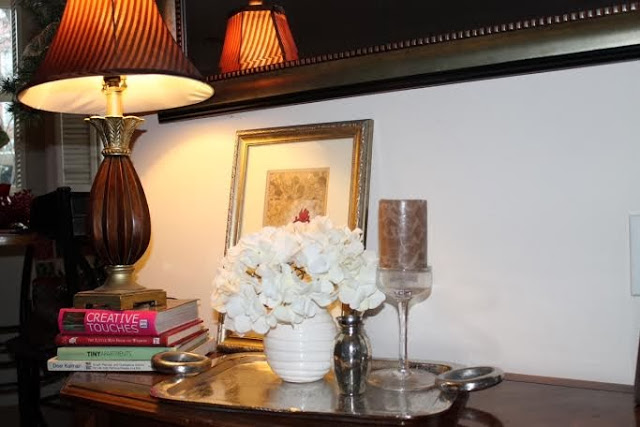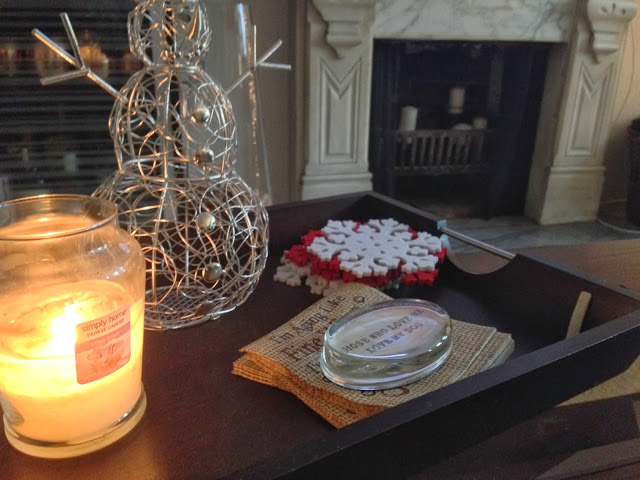 2. Make more subtle "I have something big to announce soon" announcements.
If you're like me, you eat this stuff up. I really do, you guys. It doesn't matter if I just randomly came across your blog one day and have no idea what you're talking about because half of it is in Mandarin and I don't even know you one bit, if you say you have an announcement coming you better believe I'm interested to know what it is. So in 2014 I hope to make these announcements at least three times a week.
3. More bokeh.
You know what bokeh is, right? It's all of those fun little blurry dots you see in the photo above. Thanks to my blogger sistas I've noticed bokeh is red hot. It's probably been hot for awhile now but because I'm usually late to trends I'm just picking up on it. I predict bokeh will be making its appearance in many more blogger photos in 2014.
4. Spend less time on social media.
"Unplug" as the cool kids say. However it must be noted that while "unplugging" you must also be growing every outlet of social media, as well. See #5.
5. Grow every outlet of social media.
Like all good bloggers say (secretly or not so secretly) their goal is to grow their blogs in the following year, myself included. And by "blogs" we also mean our Instagram, Twitter, Facebook, Pinterest and every other way we put ourselves out there. Hey, no one said blogging was easy.
6. Run a marathon.
Because all good bloggers do. I didn't make the rules.
7. Do a juice cleanse. Or buy a juicer. (One in the same.)
Because all good bloggers do. I didn't make the rules.
8. Post more positive quotes on Instagram.
Don't ask why just do it.
9. Do more DIY stuff.
You know, like make headboards out of bark and coffee tables out of old lamp shades.
10. More hashtags on Instagram. And in life in general.
People say they hate over-hashtagging but I know they're just joking. Personally, I like to stick to three hashtags for the most part: #blessed #yolo and #nailedit. I like yolo because I'm three years late to it and that makes it all the more fun for me.
11. Go to the gym and stuff.
And make sure to take photos while at the gym so everyone knows I'm there. #loveworkingout
12. More planners.
More specifically, more photos of me using my new planner.
Twelve seems like a good number to end on. So let's get to it, bloggers. I think 2014 is going to be our year.
Hope you enjoy the first weekend of 2014! It's going to be a balmy 2 degrees here in Chicago so I can't wait to have some fun in the sun.