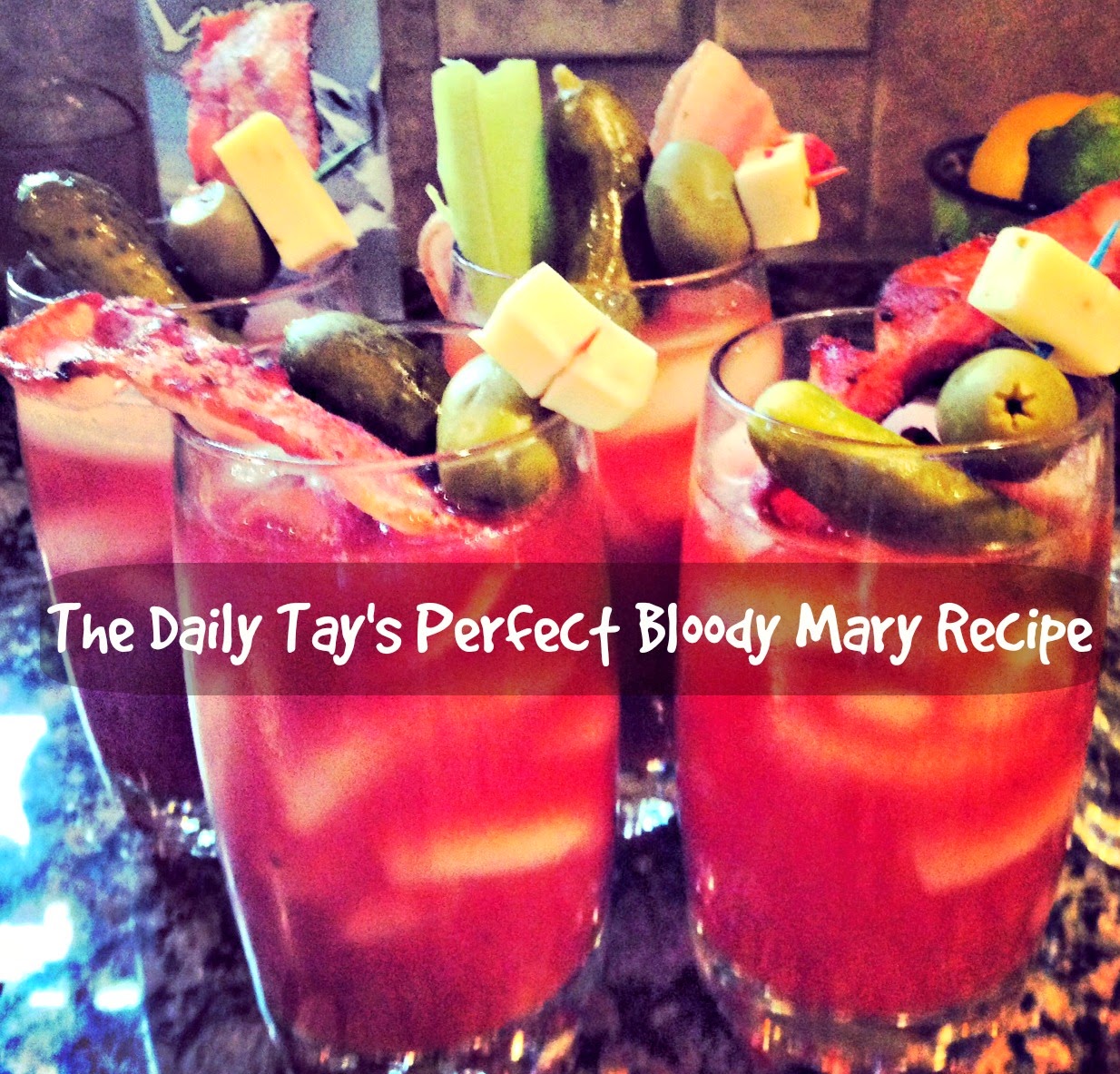 Some people say the trick to creating a perfect Bloody Mary rests in the type of vodka you use. Well those people clearly have more money than I do. Because even though I'd like to, I can't exactly afford to use Grey Goose whenever I please. Sometimes a girl's only choice is the $10.99 Country Club vodka at Walgreens. So I say the trick to creating a perfect Bloody Mary is all in the garnish. The more the merrier.
Garnishes I've Had:
Bacon
Jerky
Shrimp
Cheese
Olives
Pickle
Celery
Lemon
Lime
Peppers
Jalapenos
Pickled Asparagus
Pickled Egg (Only had this once Wisconsin.)
Slice of cold pizza (Served this way at Home Slice.)
Yes, I'm a aware I'm a fat kid. What can I say? I like to think of my Bloody Mary as an appetizer.
What I actually put in the drink:
Zing Zang Bloody Mary Mix
(I've made Bloody's from scratch before using tomato juice but I realized that's just silly when there's so many amazing mixes available. And because I'm lazy.)
Worcester
Horse Radish
Lime Juice
Tabasco
Olive Juice
Celery Salt
Pepper
Shot of beer
I don't measure anything. It's all to taste. And sometimes I'm more ambitious than others with using all of these ingredients. It usually depends on the hangover. But there you have it, that's just a few things that I like to add to make the "perfect Bloody Mary."
And now to switch gears entirely, I was lucky enough to be a part of an awesome group of girls who have teamed up to offer one lucky winner $250 to
Graphic Image
. This store has quickly become my go-to for amazing leather accessories. I own a monogramed bag tag and a beautiful blue clutch. I was hoping to show a photo of my clutch today but my sweet nephew Knox hid the purse from me over the weekend while I was in Nebraska so it's being shipped to me… More stories on that trip tomorrow…
Anyway, do yourself a favor and enter this giveaway!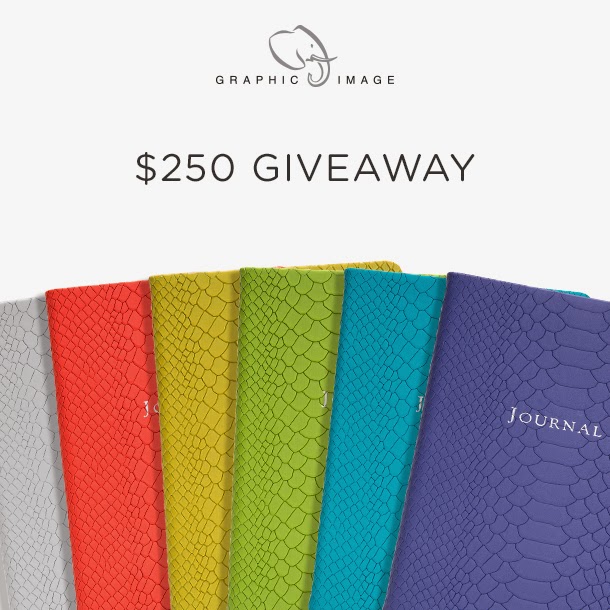 Graphic Image
is giving away $250 to spend on their website! Graphic Image makes some of the cutest leather products such as calendars, planners, journals, iPad cases and iPhone cases. They also just released their amazing selection of spring colors that I'm sure you will be drooling over!
To enter to win, complete the entries using the Rafflecopter widget below. The more entries you complete, the more chances you will have to win the $250 gift card! The giveaway will be open to all U.S. residents through March 7 at 12:00am CST. Good luck and thanks for entering!