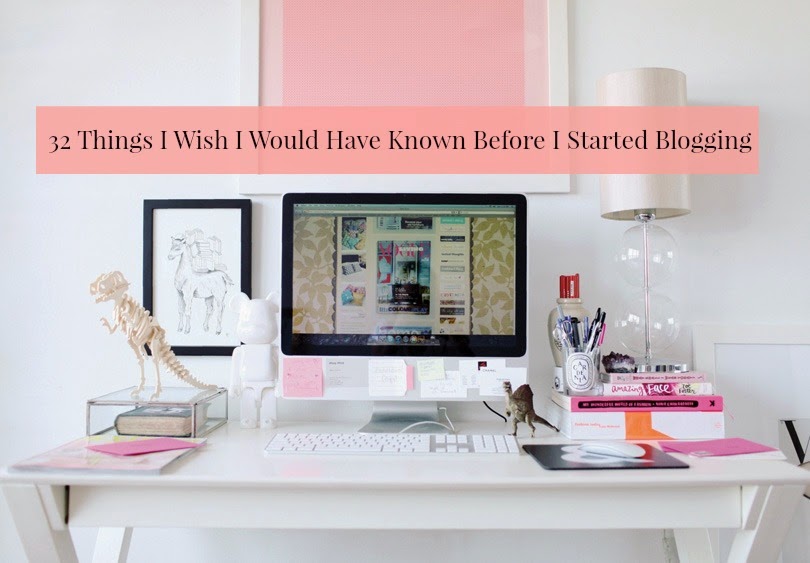 1. It's a lot of work.
2. But as long as you enjoy doing it, it's fun work. But still work never the less…
3. There's so much more to it than just having a blog.
4. Write when you're feeling emotional, click publish when you're not.
5. Consistency is essential.
6. Not everyone is going to like what you have to say. And that's okay.
7. Good content trumps all.
8. That being said, there is still so much more to a good blog than simply content.
9. Nobody wants to read a post the length of a book. That's why they're reading a blog after all and not a book…
10. Big photos look better than small photos.
11. You're going to have off days when you have nothing to write. Hell, you might even have off weeks and months. Stick with it out and you'll pull through.
12. Listen to advice from other bloggers.
13. And don't listen to advice from other bloggers. There's a lot of contradiction in this world, the sooner you realize that the better.
14. Leave more comments and respond to more comments. They keep the communication flowing in the blogworld.
15. The appearance of your blog matters. It matters a lot, in fact.
16. Comparison is the thief of joy. And it's also the fun-sucker of blogging.
17. You can make money blogging. (Took me three years to realize this.)
18. Yet some people will get annoyed with you when you start making money… But don't worry about those people, they're not paying your bills.
19. Write for yourself.
20. And also write for an audience. (Remember that contradiction thing I mentioned earlier?)
21. Don't say yes to every product someone wants to send you.
22. But say hells yes to all of the cool stuff.
23. Proofread your posts. Then check again. Then call your mom and ask her to check.
24. Some comments won't make you feel so good.
25. Forget the critics, but don't forget all of the criticism. If you get past the initial sting, some of it can be really helpful.
26. You're going to write posts you love that no one else does.
27. When you have a post idea for God's sake write it down!
28. You're going to need to learn a few things about html. Just suck it up and do it already.
29. Take note of what the top bloggers are doing, there's a reason they're at the top.
30. Never underestimate the power of networking.
31. Always remember why you started blogging in the first place.
32. Don't sweat the small stuff. It's just a blog, after all.