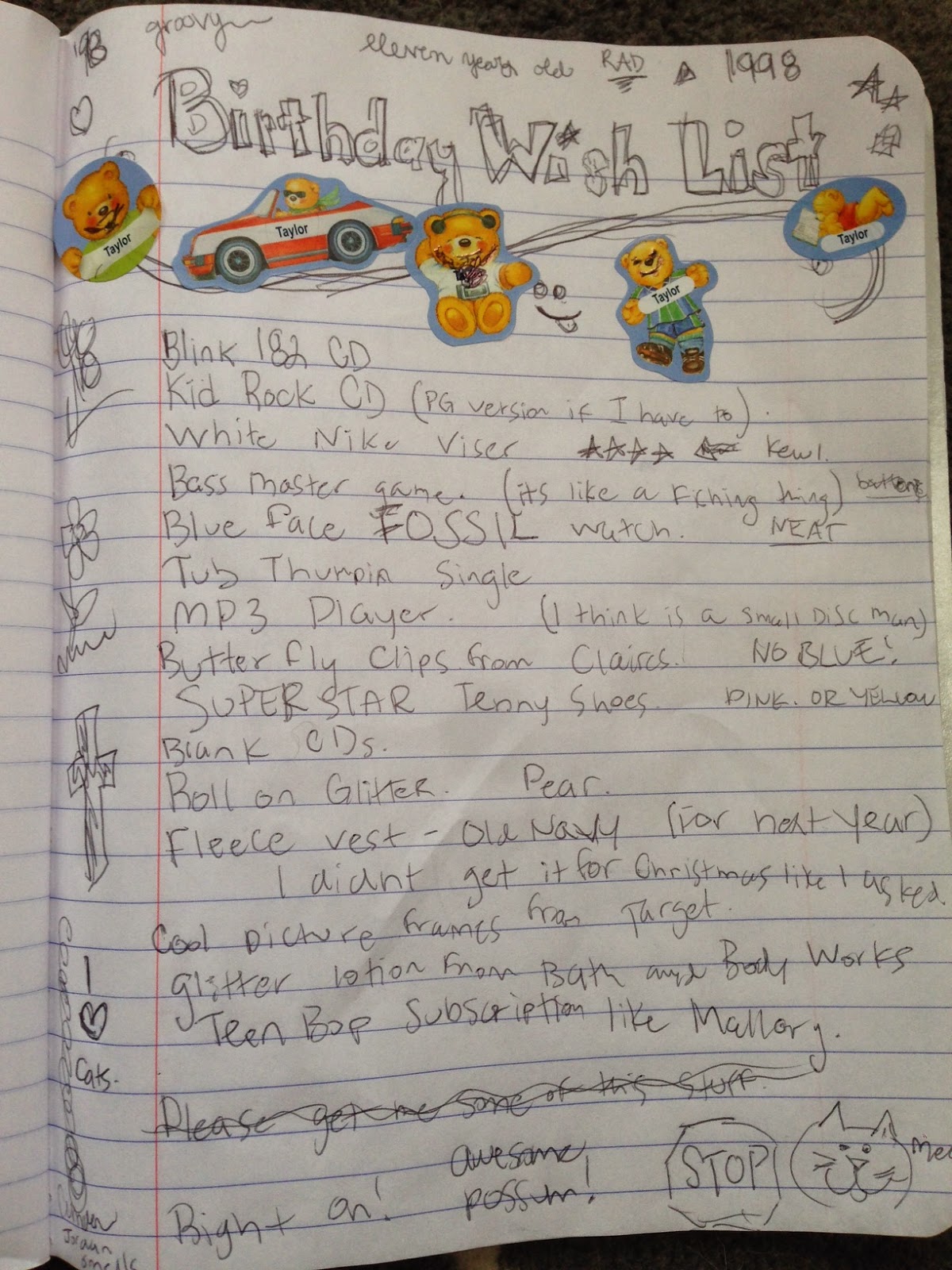 This might as well be my wish list from 2014 because I want all of these things. Including the bear stickers with goatees drawn on them. I went through an intense goatee phase in the late 90s where no magazine or newspaper was safe around me. Dogs, humans, TVs, it didn't matter, if there was a photo of it within my grasp it I was going to draw some facial hair on it.
But let's take a closer look at this list.
1. Blink 182 CD- I didn't get it for my birthday, but instead I waited a year until "Enema Of The State" came out. Enema Of The State as in the album with the porn star nurse on the cover, a perfectly normal gift for a little girl living in Norfolk, Nebraska. And yes, I still have every song memorized from that album.
2. Kid Rock CD- oh yes I got this CD. And I would head bang the hell out of it in my room when I'd scream my name is Kid…… KID ROCK ROCK ROCK. I don't know how parents do it. If I ever saw my kid doing half the things I used to do I would run for the hills.
3. White Nike viser. Somewhere I have a photo of me on vacation looking super sweet in this viser. I wore it right side up and upside down because I was just cool like that.
4. Bass Master game. AKA the best game ever. I believe this was a Christmas gift a few years later given to "all the kids." But I basically ruled it. Here's a visual just so you can relish in the greatness of it. I was a really good mechanical fisherman back in my day.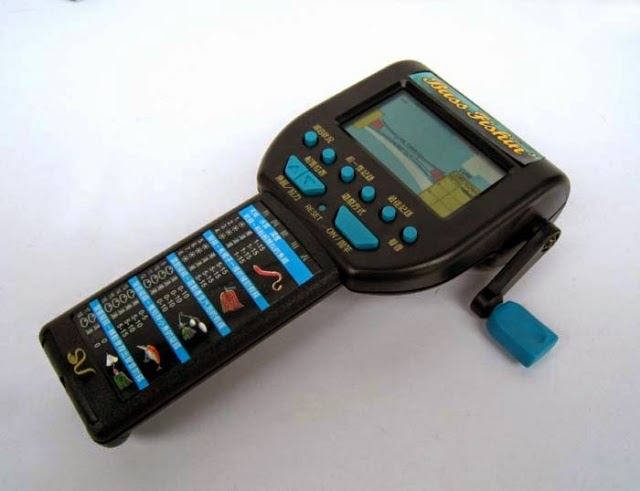 5. Blue face Fossil watch. So chic. So classic. I felt like Paula Abdul when I got my first (and only) Fossil watch. And of course I was just as excited about the sweet tin it came in. It held all of my two dollar bills and 50 cent pieces.
6. Tub Thumpin single. I get knocked down, but I get up again. You're never gonna keep my down. Anthem for my life at that age.
7. MP3 player. Clearly I didn't know what it was back then and to be honest I still don't understand what those are today.
8. Butterfly clips. You know, so I could have something to hold my hair back when I wore it in "knots" or "horns." Fun fact: in middle school I wore my hair different to school every single day. I am not exaggerating here, I had a hair calendar to ensure I wouldn't repeat hairstyles. Fun fact #2: I never had a boyfriend in middle school.
9. Superstars by Adidas. I don't need to say these were the coolest shoes ever. It's simply a given.
10. Blank CDS. So I could burn a new CD every week obviously!
11. Roll on Glitter. So my arms and legs could shine like my face.
12. Fleece Old Navy vest. Because those commercials were so damn catchy. Go ahead, say it with me: Old Navy. Old Navy. Old Navy Performance fleece. As opposed to those damn fleece that don't perform. Obviously my parents didn't want me to look like a douche so they continued to refuse to buy me one.
13. Cool picture frames! So I could ruin them with puff paint of course.
14. Teen Bop Mag. Because how else would I look at pics of JTT and Devon Sawa? Google didn't exist.
Could this girl get any cooler? I don't think so.
What a list. And if you look in the bottom left corner it simply says "Jordan Smells."
Drop the mic, I'm out.
Have a great weekend! Follow along on Instagram @taylorgracewolfe while I take photos of Bloody Marys and Harlow for the next few days.