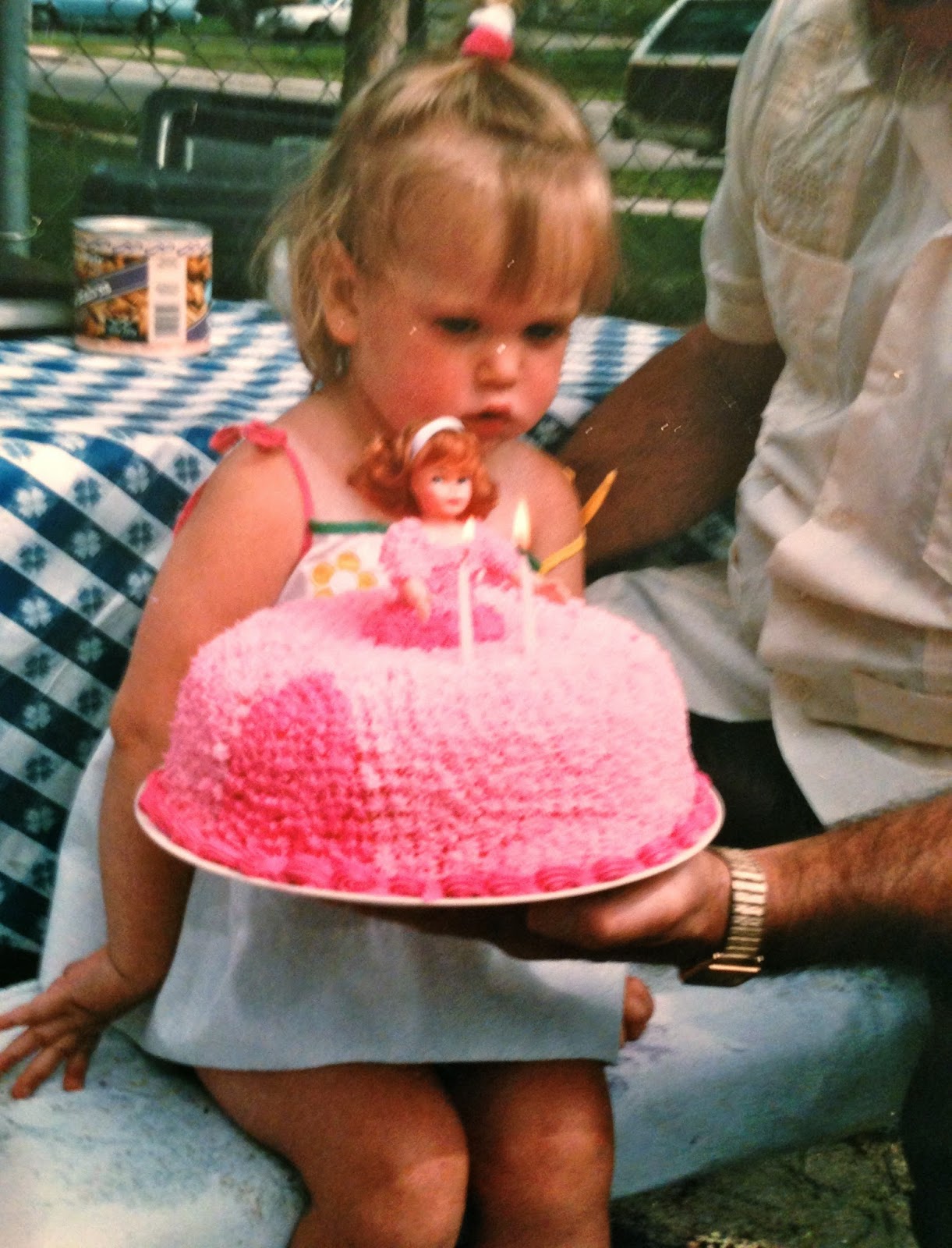 And today is my birthday. Thus far it's already been pretty great. The phone calls, the texts, the Facebook posts, the emails, they've all started to come and I appreciate every one of them.
When I look at that pudgy little girl in the photo with the skunk streak in her bangs and the sweaty little hairs in the back I wonder what I was thinking at that moment. I look pretty focused, don't I? Then again, I've always taken blowing candles out on a cake pretty seriously. Right, Mel?
And why does it look like that sultry little red head on my cake is giving someone the side-eye?
But now I'm just babbling. In the past on my birthday I've written lists about everything I've learned in the last year. But after reflecting on this past crazy year (and trust me on this one, it's been a roller coaster) I think I can sum it all up with two quick lines. Life is short and life is messy. You can either embrace it and find the funny, or complain about it.
I choose the funny.
And on that note, I'm off to do birthday things. Have a good weekend and as always, thanks for reading!