On November 3rd, 2007 Chris asked me to be his girlfriend in his Fiji frat room over a Jimmy John's Italian sub. I said yes. And he said cool.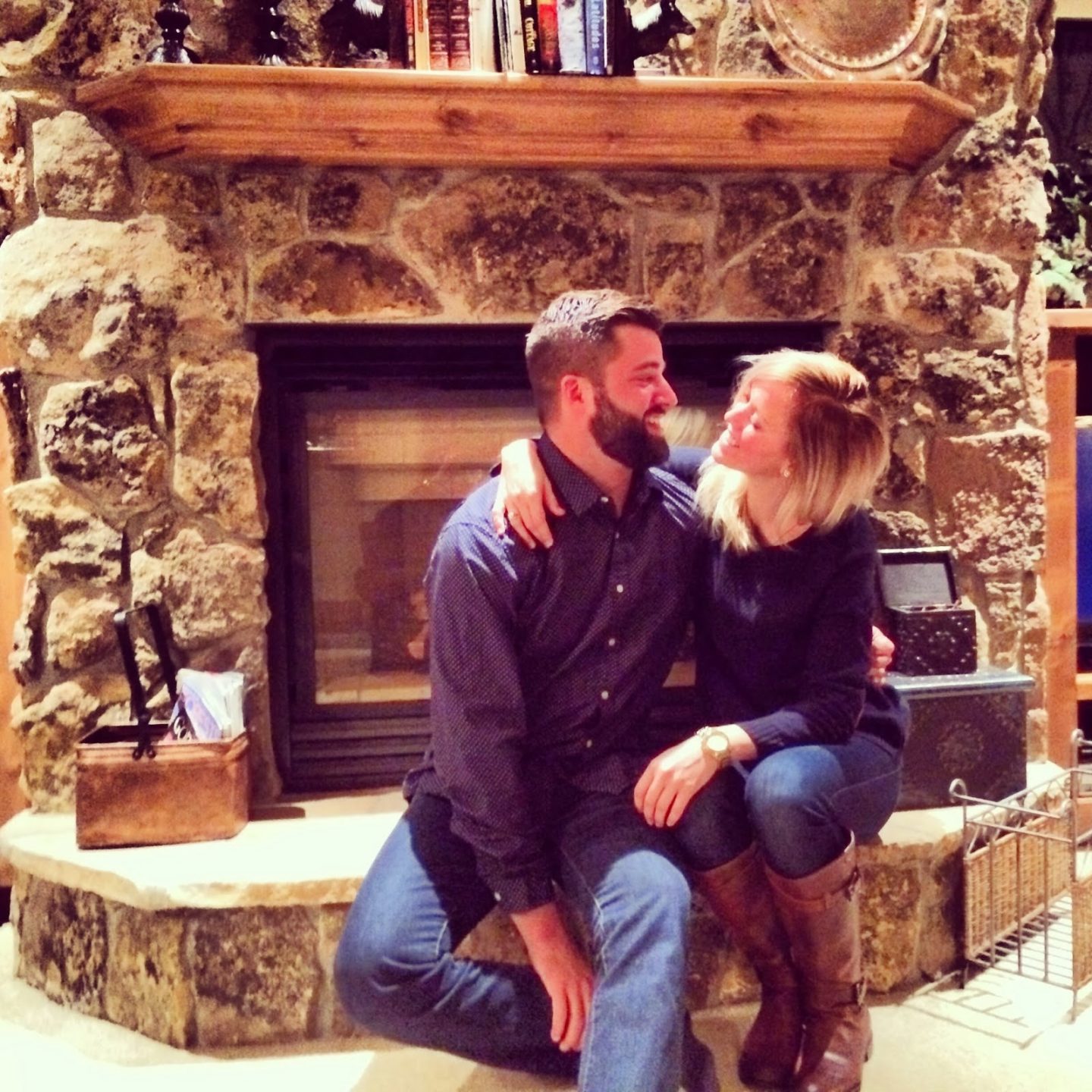 Seven years later here we are and this is what it looks like.
We still call each other boyfriend and girlfriend. Although sometimes when I want to embarrass him I call him my life partner. And when he wants to embarrass me he calls me his roommate.
Our "arguments" are trivial and silly and we know it even while they're happening, but it doesn't stop them from occurring from time to time because we're both so damn vocal and hard headed. Think along the lines of…
Loading the dishwasher. Does anyone really know the correct way to load a dishwasher? We both think so.
Lids to tupperware. WHERE DO THEY ALL GO? One of us is hiding them somewhere.
Too many decorative pillows on the couch. As if there's such a thing, am I right girlfriends?
The heat. We both have very strict views on what the house temp should be.
Stealing socks. I call it borrowing because I always put them back…
Shoving. Or putting things away in places where they can't be found again for a while.
Putting lids tightly back on things. I swear someone takes them back off after I put them on.
Never enough laundry quarters. City dweller probs.
Refilling the ice trays. Because yes, we haven't had a fridge that makes ice since our days of living in Nebraska.
Dust. It's everywhere and one of us refuses to see it.
The shower curtain. Don't even get me started.
Where food goes in the fridge. Because everything should have a place.
Our parenting skills. Someone thinks I "coddle Harlow" too much. Nonsense.
Like I said, all very trivial stuff.
But the arguments are all just background noise compared to the things that makes us happy after seven years of being together.
Things like…
A Sunday night full of good TV to "catch up on." We lose our shit over good TV catch-up nights.
New cool cleaning gadgets. Sad but very true.
The moment the doorbell rings and we know our food delivery has arrived. We both get very excited for this moment and do a weird food dance.
Pasta nights with Frank Sinatra and good wine.
When our fridge is full of string cheese.
At about this point in writing this section of the post I said, "Chris, what are things that make us happy?" And he smiled and started to say something but then I interrupted and said, "not food related I mean."
And then he laughed and said he was just about to list all food stuff… So we like to eat. That's okay.
We also love to laugh at dumb TV and dumb movies, like Step Brothers and Billy Madison.
When we declare it's "comfies time" and we both put on our ugliest sweats in preparation for lounge time.
Because we both love to do nothing together for hours. A weekend full of couch time is probably our favorite.
But we also love exploring the city via bike or scooter and seeing new neighborhoods or eating at new restaurants.
And then there's also that dog named Harlow we're both very obsessed with. My favorite part of the day is probably when Chris comes home from work and they both grab each other and dance around for a good minute or two like they haven't seen each other in years.
It happens every night and it never gets old.
And that's just a glimpse of what we look like after seven years together. Pretty great, if you ask me. Cheers to many more November 3rds. Thanks for making life fun.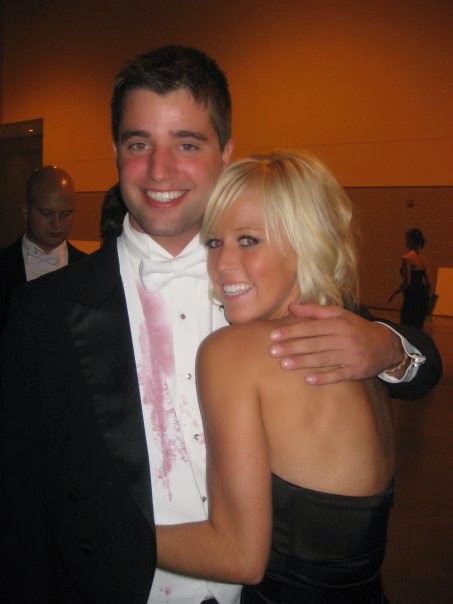 *taken in October of 2008. literally seconds after Chris dumped his red wine all over his tux.