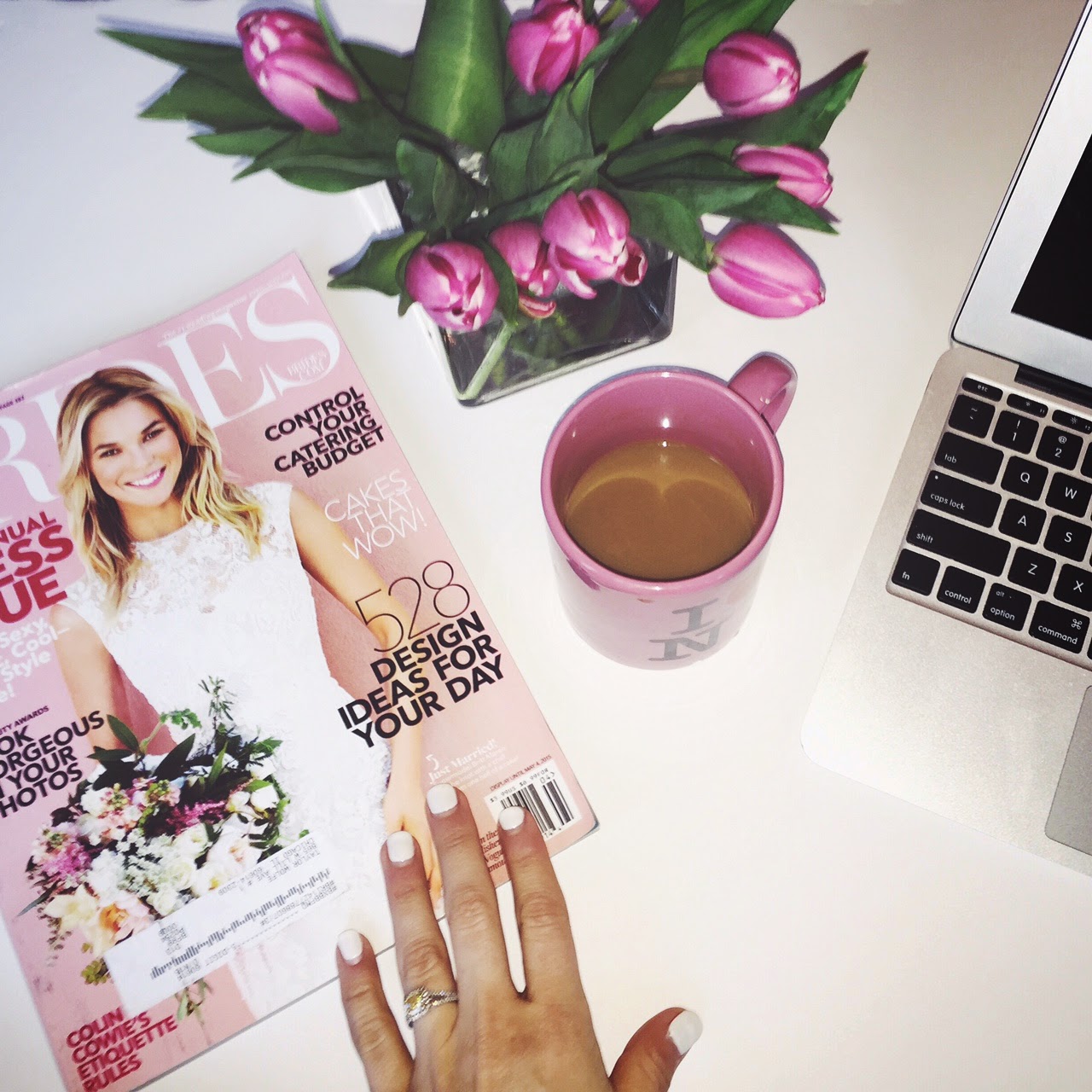 Something crazy happened last weekend. I suddenly got the urge to start planning a wedding.
And so I did. I'm excited to announce we officially have a date! And a venue! And a wedding party! Finally!
I'm having 11 bridesmaids and Chris is having 12 groomsmen. It's going to be a big group, but the more the merrier. We wanted to keep the numbers even but someone I was hoping to have as a bridesmaid had to politely say no for reasons I can't really say on here. It's completely fine, but she definitely won't be invited anymore, ha!
Speaking of invites, our guest list is almost to 500! Yikes! I know that's getting kind of out of control, but the list just keeps getting longer and longer. There's just so many people I want there for our big day. I think we'll still manage to keep it intimate, never the less.
Once I got the big stuff out of the way it was fun to start paying attention to the little details. Like for example we've already picked our first dance song. It's going to be I Can Show You The World. I know that seems kind of sappy, but Chris and I love Aladdin. And for our second song (yes, we're doing two) we're going to do a choreographed dance to Gettin' Jiggy Wit It by Will Smith. I saw something similar on Youtube and it was so funny. Like so funny.
Also I thought I would be nervous to walk down the aisle in front of a lot people, but the more I've envisioned it and actually planned it out, I'm getting really excited. My cousin is a super talented violinist and he's going to play a really pretty version of We Found Love by Rihanna. It's not very traditional, but I think it's going to be pretty cool.
And before I bore you will all the other details, I'll just tell you one more of my favorites. The reception gift that each guest will get to take home is going to be a framed photo of Harlow wearing a cowboy hat tap dancing on top of our red velvet wedding cake (slightly photoshopped of course.) How great is that? I think it's going to be so cute!
And one more thing. Happy April Fools Day.
If you believed anything I just said I'm going to go ahead and assume you're new around here. Like I would really have a red velvet wedding cake. Ha. I'm going to have an ice cream wedding cake obviously. Or maybe a cookie cake. It's still up for debate.
I'm the worst, I know. But I couldn't help myself. This day is my absolute favorite. I couldn't just let it pass me by.
And just for the record I'm still at square one. But in two weeks I'm going to check out venues, we're going to get this ball rolling even if it kills me. Did I mention my brother got engaged two weeks ago? And he already has a date. And a venue. And a wedding list… Like I said, I'm going to get my wedding ball rolling very soon.
Any day now. That ball is going to roll…
*Also I sincerely hope you now have I Can Show You The World stuck in your head all day long. You're welcome!