This is a sponsored post written by me on behalf of Rums of Puerto Rico for IZEA. All opinions are 100% mine.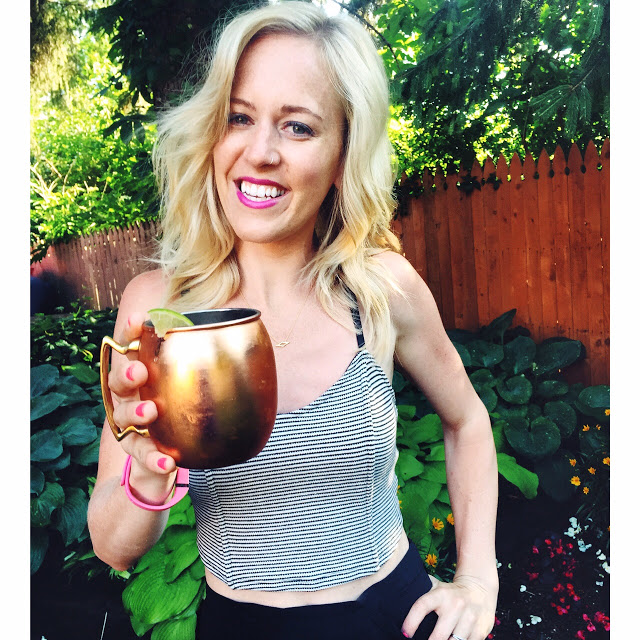 I've been craving a really good summer vacation. I know it might seem like I go quite a bit, what with all of my luxurious trips to Nebraska and Iowa, but I want to go somewhere tropical. Or to an island. Somewhere with white beaches and blue waters. Lake Michigan isn't exactly blue. Sometimes it's green. Sometimes it's brown…
Sadly, I don't have anything like this planned in the upcoming months. So until I've got a great trip in the books, I've figured out a few ways into trick myself to feeling like I'm on vacation.
Listen to Bob Marley. All day, every day. I sometimes substitute The Beach Boys, as well. And when I'm feeling really weird I'll throw on some Jimmy Buffet. Margaritaville makes me happy, I don't care what anyone says.
Keep reapplying sunscreen. Even if you're not going outside, just put it on. It will smell like vacation, I promise.
Hang out in the outdoor/vacation aisle at Target. Is it sad this aisle makes me happy?
Wear your swimsuit all day. Eat, drink, and nap in it. It's weird but it works.
Sleep in just a little bit later on the weekends.
Wear crop tops and don't give a damn if you're dressed the same as the teenagers you pass on the street… see above photo.
Lastly and most importantly, drink lots of rum. I suggest Puerto Rican rum, it's the Rum Capital of the World after all.
Check out the new web series Rum Times to get a real taste of Puerto Rico and learn a lot of cool things. Like did you know Puerto Rico has been distilling it for more than four decades? Check out the first episode and go on a quest for electric light. Drinking rum is just a little more tasty when you know where it comes from.
Have a good week, It's Rum Time! And check out the fun clip below!

*Comments have been turned off, go enjoy this summer day!