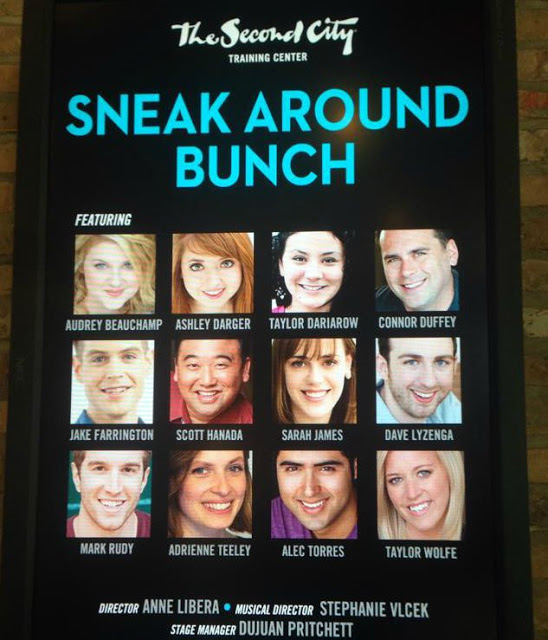 My timehop app reminded me that a year ago today our show, The Sneak Around Bunch, was premiering at The Second City.
For eight weeks we had a run on the ETC stage and we performed a newish show every Monday, trying out new material and polishing the old stuff. Even while it was happening I knew it was one of those times I would look back on with a smile on my face and think man, that was really cool. And I was right. I will always remember those eight weeks as a really great time in my life.
It's fun to be a with a group of like minded performers and artists, all fresh faced and full of optimism at the start of such an unknown career.
We'd joke about the famous Second City members who had come before us, their names scribbled on the wall, leaving behind terrible yet hilarious advice. "One of us has to make it. And this is where it all starts," we said one night before a show (or maybe every night before a show.) And I remember looking around and knowing it was true. Although our version of "making it" would be different for everyone.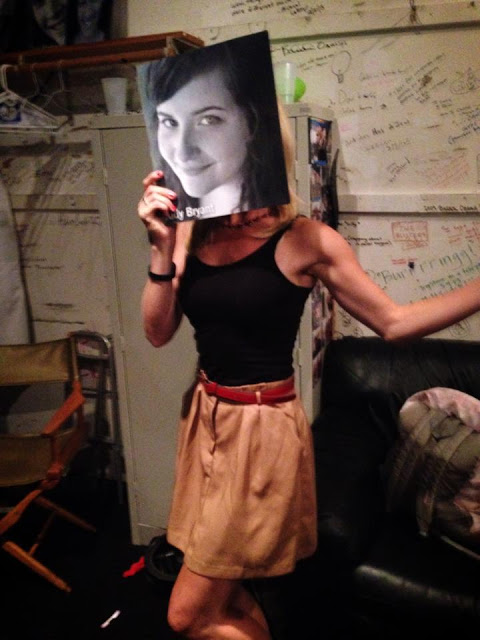 Here I am backstage with Aidy Bryant's face on my face. Not creepy at all.
In one year since our run has been over I've seen my cast mates perform in solo shows, houseco shows, real Chicago theater productions, and jump on cruise ships to perform all over the world. It's pretty cool to say the least.
And I… well I'm still walking around with Aidy Bryant's face on my face. Jk jk. But in all honestly I have had a bit of a rocky relationship with comedy in the last year. But what comedian hasn't? That's what this world is all about. No one gets into comedy because they're stable.
I stepped away from improv because I needed a breather. And then I went to New York for a standup comedy festival and saw what my future could be and it made me question everything. Did I want to spend the next 10 + years hitting different clubs every single night? Because that's what they say; it takes every good comedian at least ten years. And that's if you're good. Then what? You go on tour and perform in random clubs and colleges staying night after night in a different hotel. Did I really want that life?
Honestly? No. Not one bit. I need my Harlow, Chris, and couch at least 3-4 times per week.
So I wanted to be done with it. What's the point of pursuing something you don't want to go after?
But I was hosting an open mic every week so I couldn't just walk away. I still had to write new material and get up on stage and interact with an audience. So I kept at it, just a little bit, but I was doing something.
And as it turns out, I needed that. I took a few weeks off around Christmas last year and I missed it. I missed the thrill of telling a new joke that hits. I missed being on stage. I missed the audience. I missed comedy.
So almost one year since my brief run at Second City I've found a good place with it all. It's a hobby to me now. I'm not actively pursuing it like I was a year ago, but I'm not ready to just let it go either. However that being said, I am actively pursuing about 100 other things in the comedy realm, but they're off the stage, more on pad and paper. For now…
And I also cracked and sent in a submission clip for the New York fest again. It's a long shot that I'll get in, but I couldn't help myself. New York in October is too much fun. And now to end with a photo of me with bangs and my stupid stage face.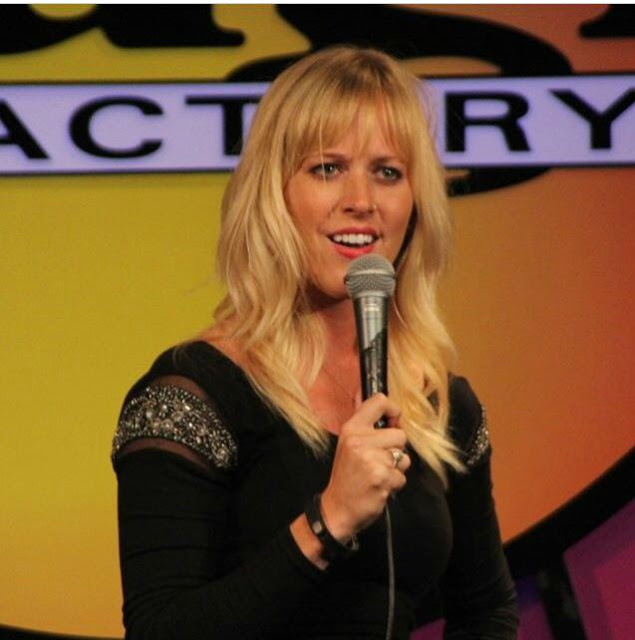 Life is short, sometimes you just have to do what makes you happy and not care so much about where it leads. Even if that means wearing a shirt with jeweled cut-outs on the shoulders.