This is a sponsored post written by me on behalf of Carmex for IZEA. All opinions are 100% mine.


I have a few obsessions, or things that I collect, that no matter how many I buy I'll never have enough.
This can include but is not limited to: candles, notebooks, coffee mugs and lip balm. When I see a new lip balm I have to try it immediately. This probably goes back to my childhood when snacking on lip balm was one of my favorite pastimes. Anything candy or soda flavored, I was all over.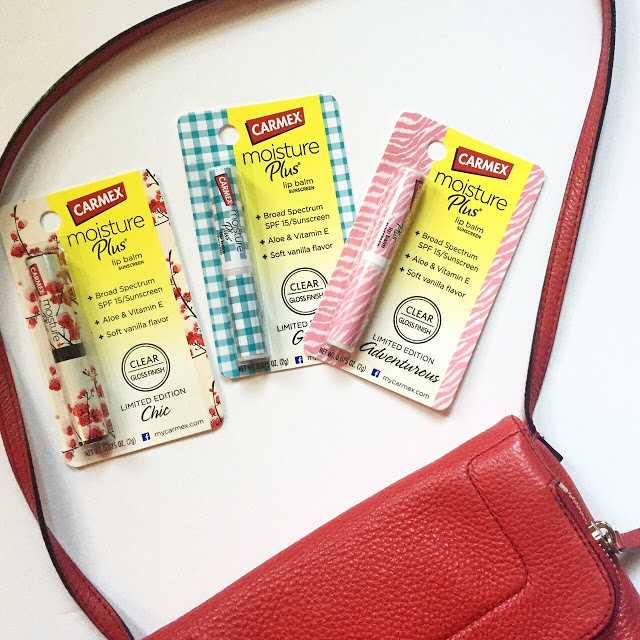 The newest balm I'm into (that's what the cool kids call it) is the new line of stylish lip balms from Carmex Moisture Plus. It has that amazing hydrating formula Carmex is known for, a soft vanilla flavor, a glossy finish and SPF 15. Does anyone else's lips get sunburnt? Talk about painful.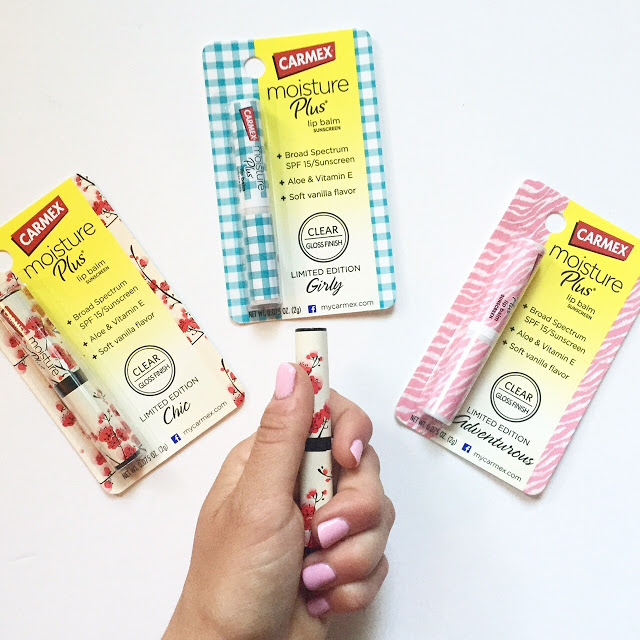 Carmex Moisture Plus Lip Balm's new fashionable designs are super cute and the best part is that long slender lid keeps all of that mysterious chunk from clinging to the actual lip balm. You know what I'm talking about, that moment you take your balm from your purse and pop off the lid to find out that it mysteriously went to the beach without you and now it's covered in sand. And lent. And hair. And everything else it found at the bottom of your purse. This new design prevents all of that from happening.
You can buy Carmex Moisture Plus for only $2.49 at Walmart or Walgreens.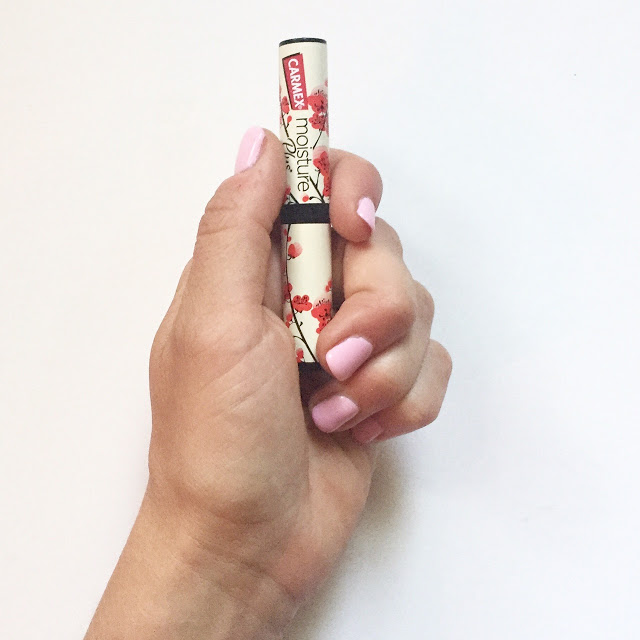 Lip balm has never been so cute. Click here to get lip and skin care tips from Carmex.

*Comments turned off, go stock up on your favs!