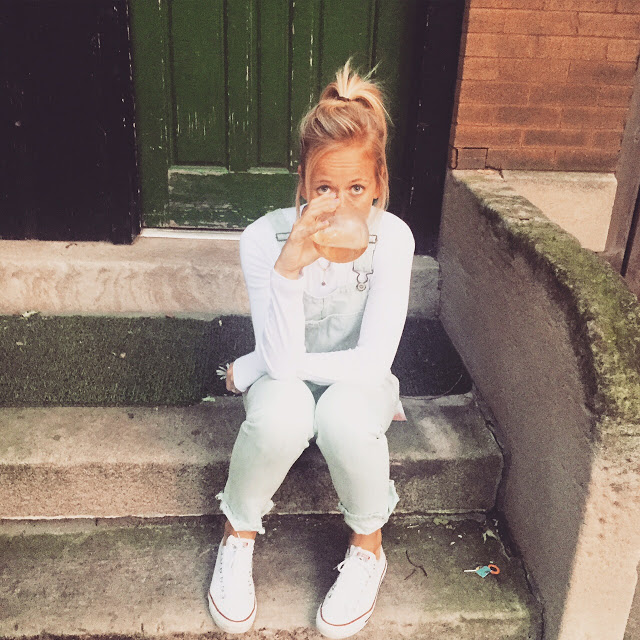 Just to give you an idea of where I'm at mentally right now I almost started crying in pilates class yesterday.
So I'm doing okay.
It happened during the plank. Is that an emotional time for anyone else? We were supposed to hold it for two minutes, on a pilates reformer board no less. I don't know about you, but holding a plank for two minutes is hard for me. It's really hard.
One minute had passed and my arms were shaking bad. My face was beat red and I was clenching everything on my body that could be clenched. Things were hurting that weren't supposed to hurt and I wanted to cave so bad. Just come down, I told myself. It's not that big of a deal, just take a break.


And then the instructor (whom I actually really enjoy) started shouting at us, Don't give up! Don't quit on me now. You can do this. Do not give up. You have to finish what you start. You are in control. This is your life.


But I didn't feel in control as every muscle on my body started to shake. I wanted to quit so bad.
But for some reason the instructor's words hit me just right and it wasn't just about the plank anymore. I was thinking about everything I've started and just quit. About all of the books I've tried to write, projects and screenplays that never got finished, about every single goal I've set for myself that I just gave up on when things got even a little bit difficult.
Don't be a quitter! I could hear every coach, teacher, and mentor I've ever had shouting in my ear. You're always a quitter and always will be... The other voice whispered back.
So for the last ten seconds I fought hard, to the point where sweat was dripping down my face and I was making weird grunting noises I hoped no one else could hear, and then out of nowhere the tears came. It was a weird mix of frustration and disappointment and pain for all of the failure I've willingly endured up until this point. If I had been alone, I would have let them all fall down my face. But I managed to hold back.
And then when the instructor announced we were done I damn near collapsed on my stomach, amazed I had done it, and I looked around the room expecting to see everyone else as moved by this spiritual, physical and mental journey we had all just been on for two minutes, but much to my surprise, no one was.
Everyone else was just in a pilates class. Doing a plank. Like we always do.
So like I said, I'm doing okay.
Having a weird mental breakthrough/breakdown during a plank is normal, right? Maybe it's why people workout, I don't know.
That's the thing, I really don't know what happened.
But if I had to guess, I would say it's a mix of stress, not sleeping much, anxiety, and a little more stress. Basically what we call life.
I know I'm "going through something" when I pause writing a blog post to watch a three minute video montage of humans saving animals and absolutely lose it- which happened just now. I'm a mess. That baby deer crying? I can't. Too much.
TOO. MUCH.
What a perfect time for a three day weekend. And a getaway back to the land of college life. Lincoln, Nebraska, I'm coming for you. See you soon, old college bars. See you soon.