Today I have the pleasure of introducing you to Allison, a 33 year old New Yorker with a lot to say.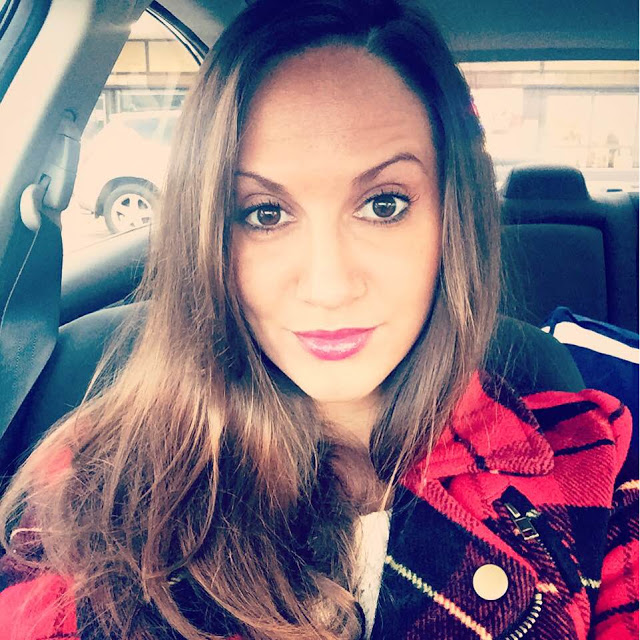 1. Why did you decide to start a blog?


I've been a writer my entire life: my parents have tons of my earlier childhood 'work' including ridiculous letters, short stories, really riveting fiction (sarcasm) and essays I submitted for school. It's always been a passion of mine and something I was consistently complimented on, but as I got older I found myself doing it less and less and instead relying on social media as my creative outlet. I'd write funny Facebook statuses or tweets and even though I was constantly told, "you need to start a blog!" I had no idea where to begin, didn't have the time and felt kind of weird and self-conscious putting my words out there for all to see.
However, once I found myself unemployed in the spring of 2012 (and with a LOT of extra/free time), I threw caution to the wind and finally started 'AA' and I am SO glad I did.


2. How is life in New York?
I feel like I hit the 'life lottery' being born here; I'm the quintessential New Yorker in every way. I grew up in Long Island and still live in an amazing beach town here; a town that has tons of fun bars, restaurants, things to do and oh yeah, the Atlantic Ocean in my backyard. That's kind of cool. I also had the pleasure of living in New York City for five years and still work there now at a digital media/market research firm. I think life in New York has been such a huge inspiration for my blog and I often write about it and use it as a backdrop for my posts (and my Instagram page, obvs). It's fast-paced, exciting, stressful, beautiful (conventionally and unconventionally), inspiring and diverse. I love it.


3. You mention online dating, what's this like in New York?
In New York, you're gonna get a little bit of EVERYTHING. Artists, musicians, hipsters, finance dudes, meatheads, guys originally from different states and countries, you name it. I've actually even seen some D-list celebs and reality stars on all the apps which is hilarious to me (and would be incredible blog material if I ended up going on a date with one of them; I'll keep trying).
I write about online dating a LOT because I think it's inherently fascinating, FRUSTRATING and also downright hilarious. It's also a way for me to connect to other single people who go through similar things and can relate to the trials and tribulations of trying to date and meet people in modern times. For example, I've been Catfished. Nope, not kidding.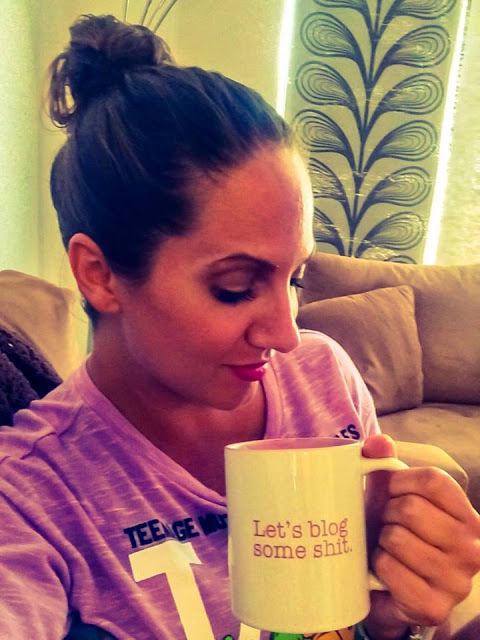 4. What have you learned from blogging thus far?
It takes WORK. I have a full-time job so my blog is more of a hobby and creative outlet for me, but it can often be really hard to find the time to write, promote, update, create, submit work to other sites, etc. A huge part of blogging is also supporting OTHER bloggers, which takes time as well. But I also never imagined how amazing the community would be — I can honestly say that after three and a half years of doing this I've made legit friendships and have even met up with blogger friends in real life, which is amazing to me.
I also can't stress enough how much I LOVE the feedback my posts get. When people reach out to me or publicly comment on the post with their own stories, opinions and anecdotes I'm ELATED. It isn't easy putting your voice out there and being vulnerable at times, but this is what makes it so worth it.


5. What are two posts you've written lately you'd like to share?
Speaking of online dating, I recently re-joined all the apps after a brief hiatus and HAD to share all the bizarre, creepy and awkward encounters I faced, screen shots and all: Tales of Online Dating
I wrote this post to my non-blogger peeps to give them a feel for the 'behind the scenes' look at this crazy blogging world. For example, you need to know that all those shameless plugs and social media promoted posts are a necessary evil. And yes, I know they're annoying. To My Non-Blogger Friends
*Comments turned off. Say to Allison here!