This is a sponsored post written by me on behalf of CH Distillery for IZEA. All opinions are 100% mine.


Not a lot of you know this, but there was a brief time in my past when I didn't love Bloody Marys.
It was about five years ago. I had a bad one at a restaurant and it almost ruined me. The taste and texture was completely off and I couldn't shake it for days. I don't talk about this dark time often, but I'm finally ready to open up about it.
After being brave enough to try Bloody Marys again and even start perfecting my own, I've realized there is one key ingredient that might seem like a no brainer, and yet so many people over look the importance of it.
The vodka.
It's all about the vodka. Sure, a good garnish helps. And who doesn't look some cheese or a chicken strip thrown on a toothpick? But in reality, a Bloody Mary is nothing without great vodka.
I've searched high and low, climbed mountains, and traveled across oceans in search of the perfect Bloody Mary vodka. Low and behold, it was in my own Chicago backyard the entire time.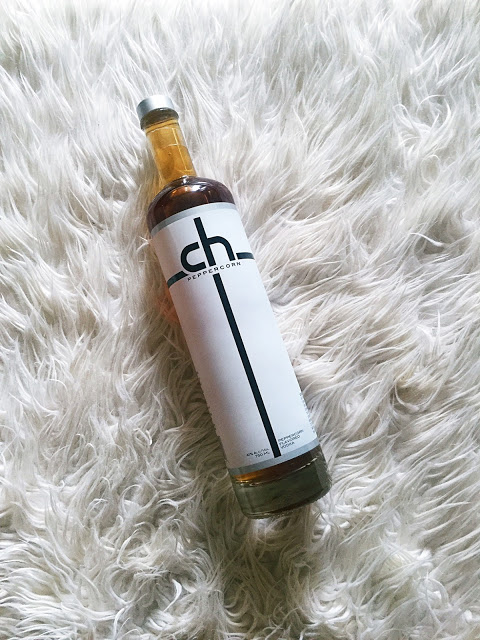 I present to you Peppercorn Vodka from
CH Distillery Spirits
, the ultimate vodka for that perfect Bloody Mary. It is the perfect mix of a light sweetness with a peppery finish. It's a clean taste and oh so smooth.
We had friends over for brunch last week and I made a batch of Bloodys with this vodka and everyone noticed the difference.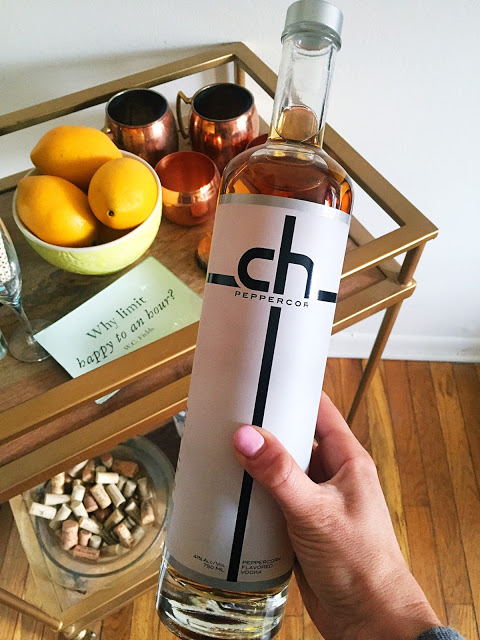 Things I overheard:
"This is the best Bloody Mary I have ever tasted."
"Did you order these in from somewhere?" (*I don't think this is possible.)
"What kind of magic did you put in here?"
"Why doesn't every restaurant use peppercorn vodka for Bloodys?"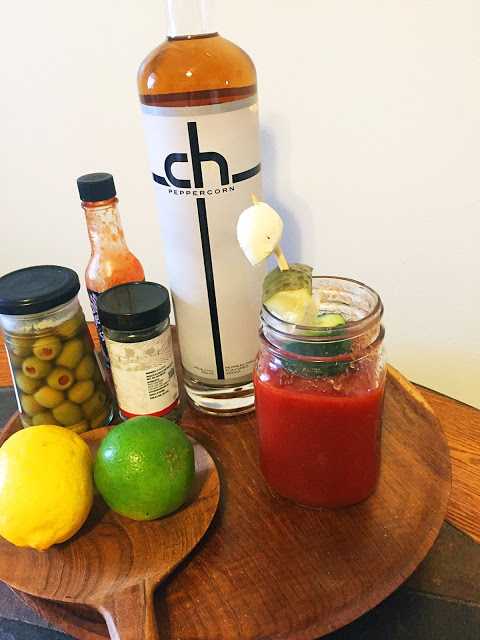 I'm laying low on the meat right now, but of course Chris had to make his famous bacon and jerky Bloody… I can't look at this pic for too long or I will crave jerky.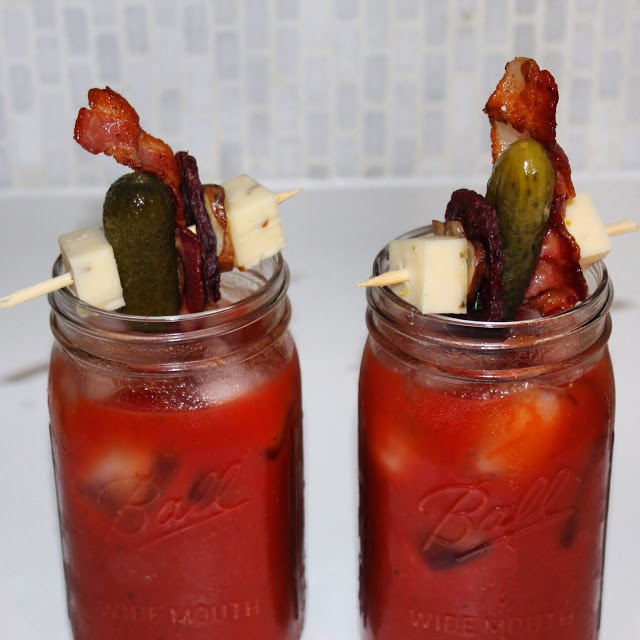 If you're a fellow Bloody Mary lover, you have to check out the Peppercorn Vodka from CH Distillery Spirits. It's a game changer.
And if you're in the Chicago area, make sure to check out the CH Distillery Events.

*Comments turned off, go grab a Bloody!