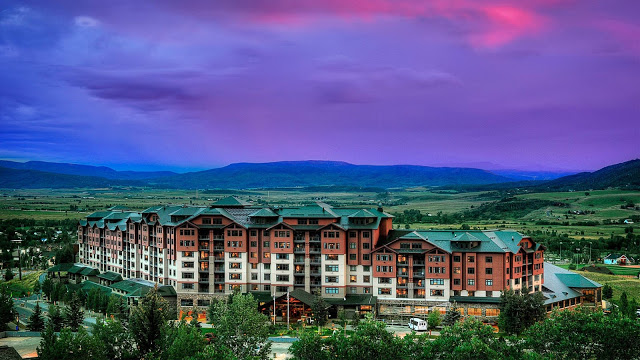 Chris and I are currently on part one of our journey to Steamboat, so today I have a friend taking over this space to tell you a little more about herself and her blog.
Introducing Amanda from Anchored to Sunshine.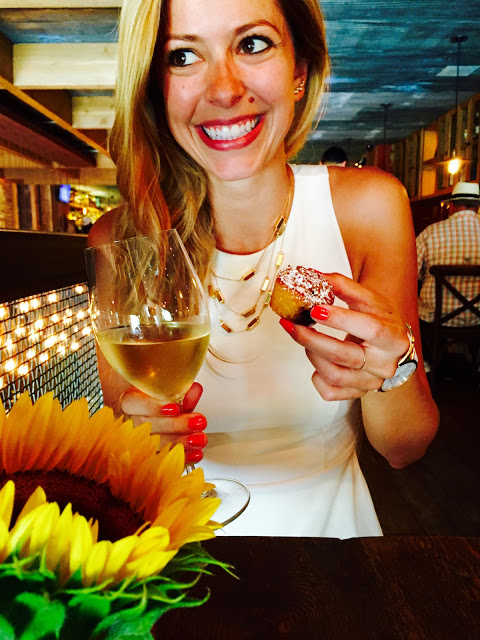 1. Why did you decide to start blogging?
About five years ago I started to follow a few blogs. I had no idea what "blogging" was, let alone they made money off of it. I stared by following two bloggers, which then grew to five, which then grew to 15! After about a year of following, I finally started to understand. "Ohh, these girls are paid to wear this and to say that". But like bad reality TV, I was hooked.
Fast forward two years… those two years included a move to a new city (DC) where I knew only one person, two really un-fun breakups, and me sitting at home sipping a bottle of wine (that of course I finished alone) reading about these bloggers who all looked amazing and happy. My thoughts: Damn their lives look awesome! *sips more wine*
Fast forward one year (if you're keeping up, that is now two years ago from present day) and I had somehow found an amazing boyfriend, made friends in DC, and had an awesome roommate to help me finish the said bottle of wine, but I was still obsessed with these bloggers. Late one night, after the boyfriend had seen me creeping on one blogger for like two hours, he finally said, "Stop wasting your time, just become a blogger yourself!". That was pretty much it.
In the back of my mind somewhere I guess I always thought about becoming a "blogger" but always put it off until x, or y, or z. But he was right, there is never an ideal time to start anything. So the next day, Anchored to Sunshine was born! I've been blogging for a bit over two years now and have never looked back.


2. What are two posts you've written recently you really like and why?
This is actually a really hard question because I usually will love something when I post it and then look back on it a month later and think, "what on earth was I thinking??". So, that just means my favorite posts are recent ones that I haven't had that "what was I thinking" moment yet about:


5 TIMES I FAILED AT ADULTING LAST WEEK
Two weeks ago my boyfriend and I moved to Miami from DC. We moved for his dream job… and I quit mine and am now on the job hunt (side note, job hunting sucks!). But this little post pretty much summed up my life the week of moving. I'm usually not this much of a hot mess… I swear!


8 QUESTIONS I STILL ASK MY MOM AT AGE 25
I am now 26, but all of the questions still hold true. Since moving to Miami, calls have also consisted of, "Mom, what temperature should I leave my AC at during the day while I'm gone?" and "What do I use to clean mold off my patio?". I swear, my mother knows EVERYTHING! If you have questions, you should call her too.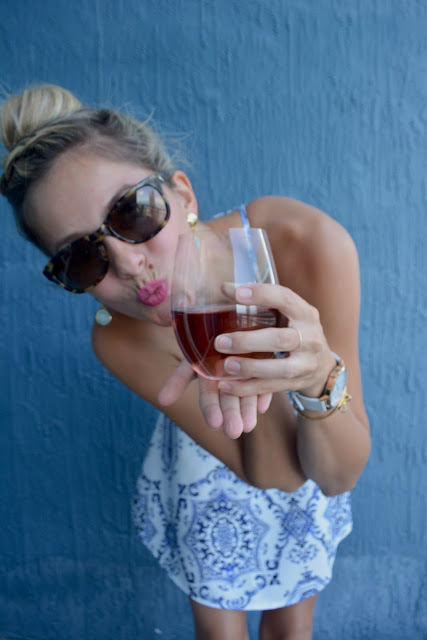 3. What do you love most about summer?
Summer + Me = Love
Summer and I are like… peanut butter and jelly. Like salt and pepper. Like red wine and chocolate. Like pizza and ranch dressing (don't judge, they are delicious together).
As I blabbed about above, I just moved back to the Sunshine State and my favorite feeling in the world is to sweat through my clothes. See, I told you I was weird 🙂
I love summertime heat! My three winters in DC were just too much for me. In Florida it's basically summer all year round. My uniform is a swimsuit, flip flops, a great book in one hand and a glass of wine in the other!
4. What about blogging has been most challenging?
I started blogging because I love reading about other bloggers. I'm one of those weird people who like to know everything about someone. Either my best friend or garbage man, I want to know their whole life. But I'm actually not a super social person (whoops). I usually get information from watching people (my boyfriend says I'm not very subtle, although I beg to differ), asking super inappropriate and prying questions such as "what did your mom think about you getting a tattoo down your arm at such a young age?", or by snooping in their fridge and bathroom medicine cabinet.
You're probably sitting there thinking, "what does that have to do with your biggest blogging challenge??". Well that's just it, I'm so busy reading other bloggers' posts, stalking people on Instagram, or trying to see what is in the background of a blogger's photo (because I know there is no way they can keep their bathroom that neat) that I never have time to actually blog for myself. I sit down to focus on my blog for an hour, and three hours later wind up four years back in the archives of a travel blogger based in Bali… I have problems.
5. What advice do you have for new bloggers?
Dive in head first and prepare to fail! Seriously.
This is no joke. I failed. For the first few months the only people who read my blog were my mother (who told everyone and THEIR mother), my boyfriend (duh, he didn't want to cross me), and my roommate (since she kind of had to). I repeat, for MONTHS those were the only people who read it.
Then one day I woke up and had a new follower and my jaw pretty much hit the floor. SOMETHING. FINALLY. WORKED! I still have no idea what that "something" was, but hey! Who cares! It worked.
Now I won't say it gets easier from there, though. Every week I fail as a blogger. Forget to take pictures, run out of time to post, or don't engage on social media for days. And hey, I'm still alive! My blog is still up. The world has not come to an end. Don't put too much pressure on yourself 🙂 You can be a successful blogger if that's what you really want to be. Just keep the bottle of wine close by and never lose your confidence or spunk!
****


Check her out on Instagram @amandanbrooks
Comments turned off today, head over to Amanda's blog to say hello!