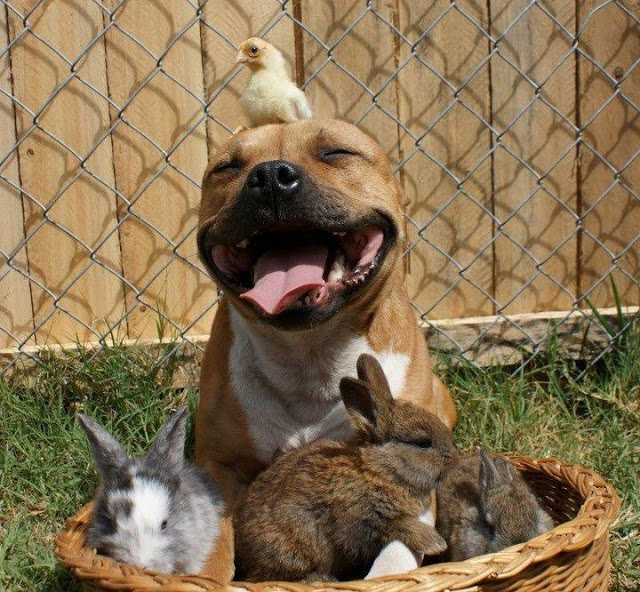 Let's keep this short today because there's work to be done and I'd rather you all go and sign a petition to reverse the pit bull ban in Montreal rather than read a blog post.
In case you haven't heard, on Tuesday of this week Montreal passed a ban on all pit bulls. So any dog with a "blocky head" or "with pit like features" that is currently in a shelter located in Montreal will be euthanized on October 3rd. Apparently the law is so vague as to what is considered a pit it's laughable.
Except it's not laughable, because so many dogs lives are stake because of it.
Anyone who owns a dog "that looks like a pit bull" in Montreal will have to register it and pay $150, or risk it getting taken away at any moment.
I don't know if signing petitions will help, but I know that doing nothing at all for sure won't help. So I suggest starting here and here.
If you want to donate to the rescue groups who are working like crazy to move pit bulls out of shelters before their death date on October 3rd, go to this site.
Also this post has a lot of good information (and adorable photos of dogs.) If you have any other ideas or know of good reputable rescue groups who need funds, let me know.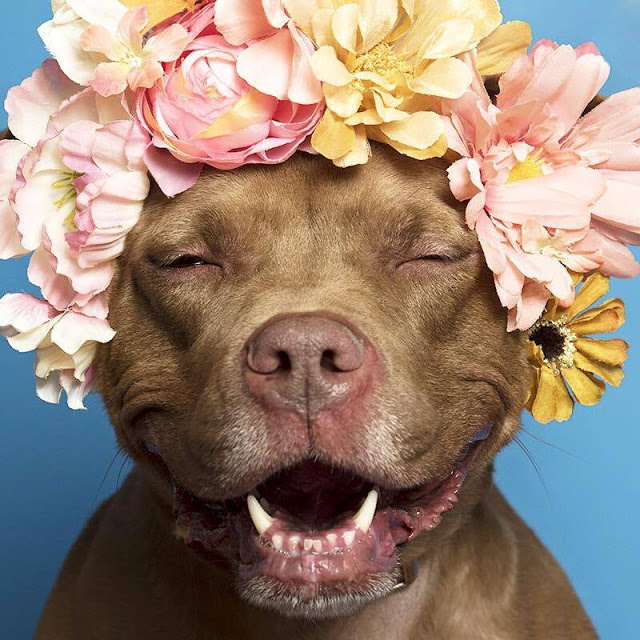 And yes, I'm aware there's a lot of other issues going on in the world today. Trust me, I worry about all of them as well. Humans are complex individuals and we're capable of several thoughts (and worries.) This one just happens to be on mind today as Harlow lays on my lap.
Since I've been a little vocal about this the past 48 hours several people have told me that unfortunately this is pretty common and in some cities pit bulls are immediately euthanized upon getting dropped off at a shelter. I was aware of this to some extent, but bringing up shitty situations that already exist doesn't help this one any so… so I guess that's my opinion on that.
So now you know, take a few seconds to sign the petition and maybe just maybe the power of the people could win this one and save thousands of innocent dogs who have now idea what might happen to them in just one week and have no voice to speak up about it.
It's just not right.