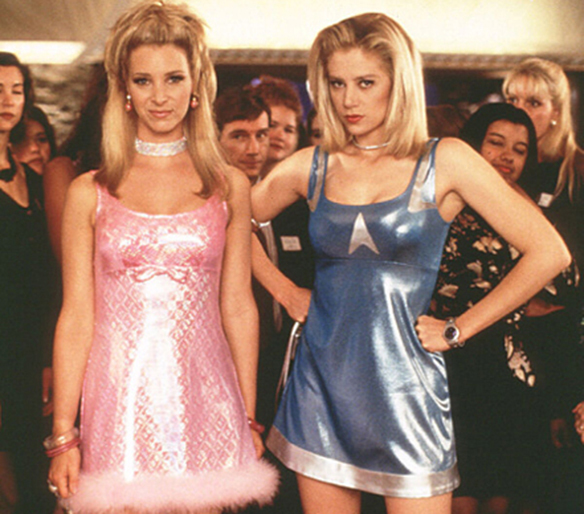 I didn't attend my own ten year high school reunion, but this past weekend I had the pleasure of attending my dad's 41st high school reunion.
Not his 40th. His 41st. The 40th was last year but the entire class of 1976 agreed it was a total bummer so they tried for round two this year. And boy am I glad they did.
"Sounds fun, but I'll have to pass," was my initial reaction when my parents suggested I go along with them last Friday evening.
"It's not even the actual reunion, that's tomorrow! It's just a few people we know that will be having drinks at this one bar," my dad lied.
"Yes, it's just drinks! We don't really even know for sure if people will be there," my mom lied, as well.
So against my better judgment, I agreed to go along for "just drinks."


Cut to five minutes later when I'm walking into a bar with my parents to what is clearly a high school reunion for the class of 1976. All eyes suddenly turn toward the "newest people" entering the room, their faces scanning ours anxious to recognize who we might be, a reaction pretty typical for a reunion, I imagine.
And at that same moment the strangers from 1976 were recognizing my parents, I was recognizing myself. An "adult child" attending a high school reunion with her parents on a Friday night. I was wearing an off the shoulder top, tight jeans, and tall wedges- an overall look which definitely made the situation worse, as if I was saying Hey class of 1976, I'm here to impress! Let's party!


Oh God no, I thought to myself as I slunk away to the corner. But there were no safe corners to be found. '76 classmates were everywhere rehashing the good ol days. I turned to hide behind my parents but they had already left me. Perhaps to have their own high school conversations with former classmates? Or because now they were also embarrassed to be seen with the sad woman-child attending a reunion that was not her own.


I had two choices at that point. Walk the two miles back to my parents house in a town where NO ONE walks. It's just not something you do in Norfolk. I knew that if I chose this option it would entail three things:
1. catcalls from men in pickup trucks.
2. honks from teenagers being teenagers.
3. and at some point a police officer will pullover and ask me if I'm "alright and do I need a ride?" Because as stated, no one walks in this town.
Option 2: take a shot and make the best of it.
I chose option two. And you'll never guess what I learned…
Nancy Scranton lives in Overland Park now. She's doing really well and has five grandchildren! Can you believe that? Although she doesn't get to see them as much as she'd like. She offers to go to St. Louis and babysit, but her youngest Joel, (you know Joel, right? The one with the hair) anyway his wife prefers an "au pair…" rather than Nancy. More to come on that!
And get this! Tom Paulson has a sleeve. Two of them! He started his right arm when he and his wife got married and finished his left when they got divorced. But let him tell the story, it's a real knee slapper. His bicep is obviously when things got pretty messy between the two of them.
Sheila Swanson didn't come back. Imagine that. Shiesty Sheila Swanson. Although it's Wysett now. It's her second husband… Not that that matters. She said she had a wedding to attend, but according to Facebook she was clearly at home. I don't know what that's all about, she's always acted too-cool-for-school so no shocker there.
Randy and Lynette Sleevers broke up. I know, I know. They seemed so good at the 30 year. It's always sad when high school sweethearts part ways. Apparently all of their kids left home and they realized they didn't have much in common anymore. Such a shame. They were Homecoming royalty. I'm sure you remember.
Let's see what else… Did you hear about Patricia Duvall? Major plastic surgery. It's okay. Do what you want to feel good, I personally would never alter my face. But, I have no judgement. Although I'd never do it.
Oh! And Paul Krowski and Janelle Fitz were getting very friendly by the end of the night. They're both divorcees. Paul's always been a flirt though so no one was really surprised.
Like Nancy pointed out, if it wasn't Janelle it would have been Sheila (if she would have come.) Sheila and Paul dated in high school which is interesting because Sheila and Janelle were best friends. Nancy knew those two always ran around with eachother's boyfriends. Not that Nancy cares. God no. That's probably just the wine talking.
Nancy doesn't drink much anymore because she's on some juice cleanse Joel's wife sells on Facebook. But don't get Nancy started on Joel's wife.
Are we done? We're done.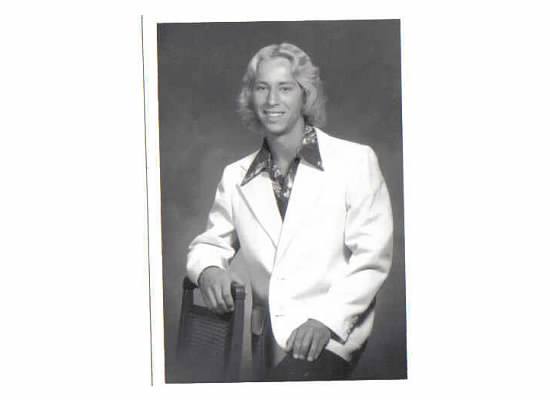 Class of 1976: 41st High School Reunion! Best one I've been to yet.
*some of the above events were made up. some were not. literally does not matter either way.*