So right now I have pinkish hair. It's a little violet, a little strawberry blonde, but mostly just a mess.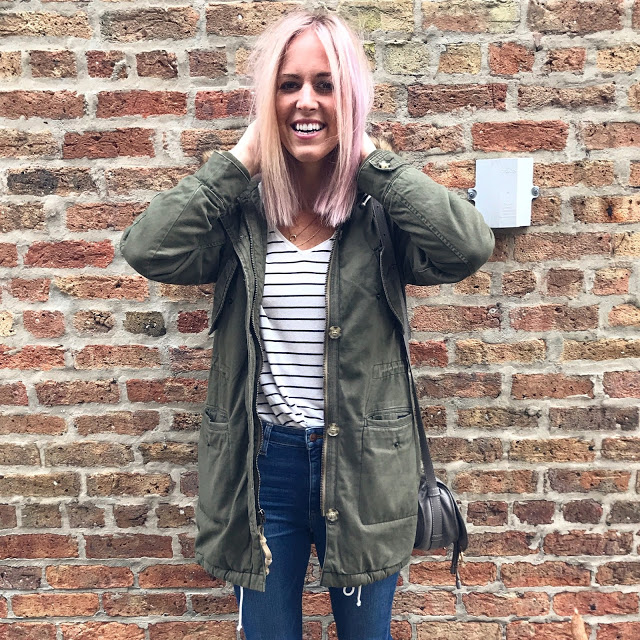 How did I end up like this you might be wondering? Well, for starters I'd like to blame the cute girl I saw on Instagram. (With the cute frosty violet hair.)
Isn't that how all the shit starts these days? Some cute girl on Instagram posts something fun and suddenly you think, hey I want to be that cute girl. Maybe I should dye my hair frosty violet and then I too will be said cute girl?
But here's the thing about Instagram; it never tells the full truth. For example, here's the photo I posted last Friday. Do I look like "cute Instagram girl?" Or "adult Instagram woman trying too hard?" Don't answer that.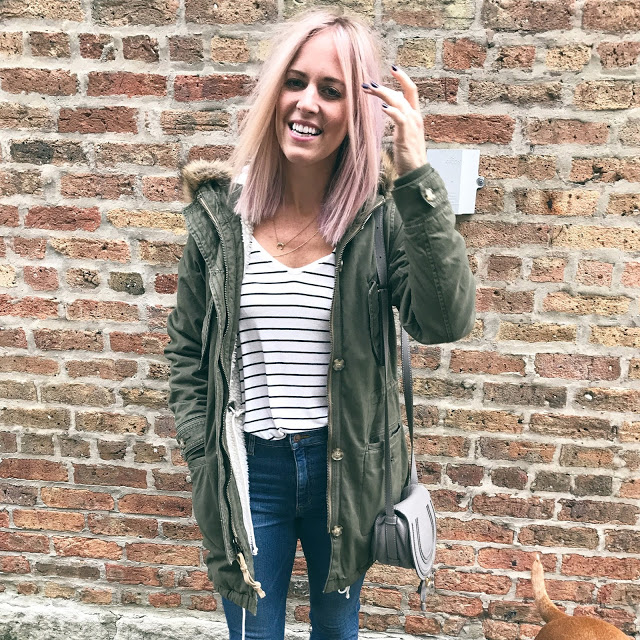 In reality, I used some nice filters to get my hair to look as it does in the images above. Which is cheating, I know. But that's also Instagram, so SUE ME. I was feeling insecure! And vulnerable. You know that "oh shit I just got new hair and I'm unsure about it" feeling. Well, I had it x 100.
But after posting my own "slightly over filtered" photos, I started to wonder- did cute girl on Instagram also use filters to achieve that hair color I was attempting to achieve but struggling to do so? I bet she did.
Damn it, Instagram. Stop making life so unachievable.
There was also the part when I sent around the photo of cute girl to my friends exclaiming, this is the hair I'm going to get! When they all responded the exact same thing, "she's a lot tanner than you." I guess you're supposed to be tan to have violet hair? And tan I am not.
I fail to notice things like that.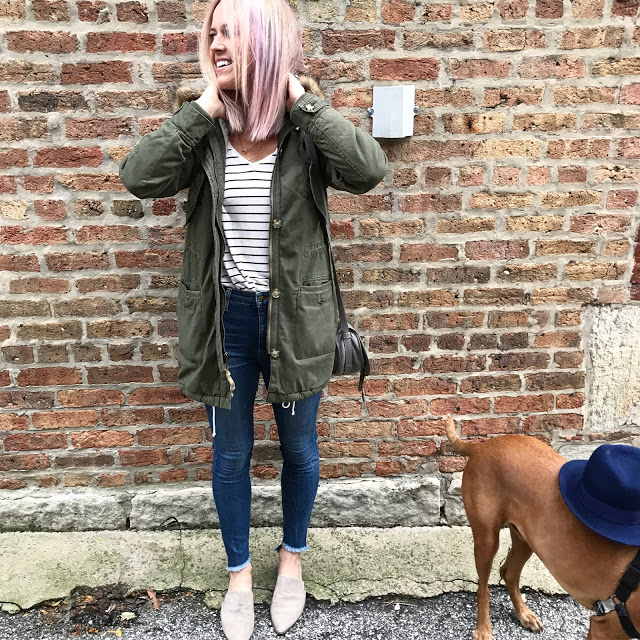 Also yes, Harlow is holding my hat. What a dear.
Long story short, I'm seeing the stylist again today to either A. play it safe and go back to my normal color.
Or B. try one more time for that frosty violet hair that I'm certain will make me feel VERY hip and confident!
What do I do, guys? Help! A or B??? And yes, I know I'm like five years late to this color trend but it's all new for me, so bear with me!
And Happy Halloween. This year I'm going as an identity crisis!
PS- my green parka is on sale right now for 50% off (but only for one more day.) And I love love LOVE this coat!! So if you're in the market for a new parka, click here! (I'm in an XS.)