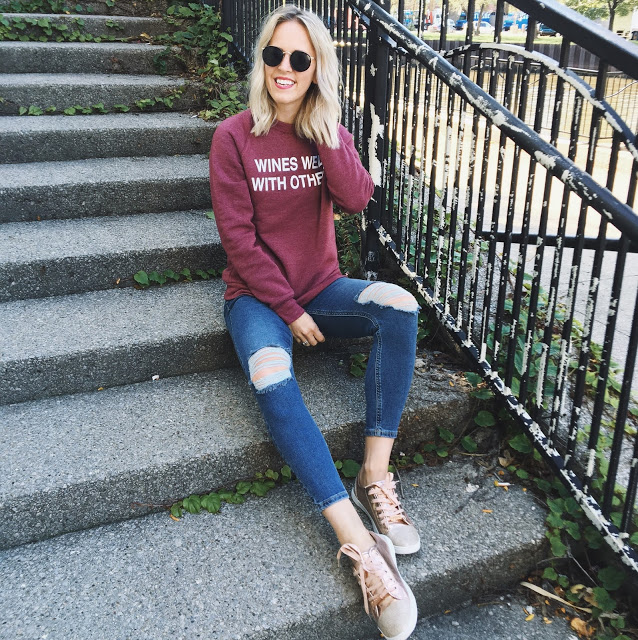 It feels like the right kind of day for a good old fashioned t-shirt lady post, what do we think?
I don't know if you've noticed (and this is what someone says when they desperately hope you've noticed) but I've scaled back on my t-shirt talk lately. But as of today, I AM BACK.
(Just kidding, I won't be flooding this site with t-shirt woes like I used to, don't worry.)
I took a few punches to the gut this fall, dealt with some really shitty people, got very upset about things I can't control, angrily declared I was "quitting t-shirts for good!"
But I can't quit. I won't. And also that was very childish and dramatic of me. Like get over yourself, Taylor.
So I hid in my hole for a bit, read some books about not being a whiny bitch, and gave myself several pep talks and finally decided it was time to get back to the t-shirt drawing board, as we say in the biz. As I say, I mean. As in, I just said it for the first time.
After being forced to get rid of nearly 30% of my original designs, I'm in the process of doing a little rebranding. And no, I'm not entirely sure what that means but I've heard others use that phrase and wanted to give it a go myself. How did it sound? Fancy? Good.
Rebranding to me means: more options, more looks, new tshirts, better sweatshirts, basically more variety of everything. When I started this business with one basic shirt it was my intention for it to last about a month, but he we are three and a half years later, so it's time to expand. And yes you guys, it still surprises the hell out of me too.
It's been a fun ride. It's also been frustrating, terrifying, exhausting, heartbreaking, ext. Which I think is the norm for anyone who starts a business with zero idea of how to … start a new business.
But I won't turn this into a business post (not today anyway, I could another day if anyone has any interest in learning the ropes of slinging tees.) I will say I'm proud to have to have two awesome women I get to work with; Molly helps with the execution of everything, and Chloe helps with all the things I just don't know how to do. (Follow Chloe's blog here, she's wonderful and will no doubt own the blogging world in like a week.)
It's actually all thanks to Chloe that I'll be hosting my first popup in Lincoln, Nebraska on Tuesday, November 21, from 6-9 p.m. I AM SO EXCITED. And also very nervous. It will be more like a cocktail hour with shopping on the side, because that makes me feel more comfortable. More details to come… And yes Harlow will be in attendance. Probably. Hopefully.
We'll be releasing a lot of new stuff in preparation for the "BIG EVENT," but in the meantime, here's two new sweatshirts that are hot off the presses this week. They are my personal favs and the quality is phenomenal 🙂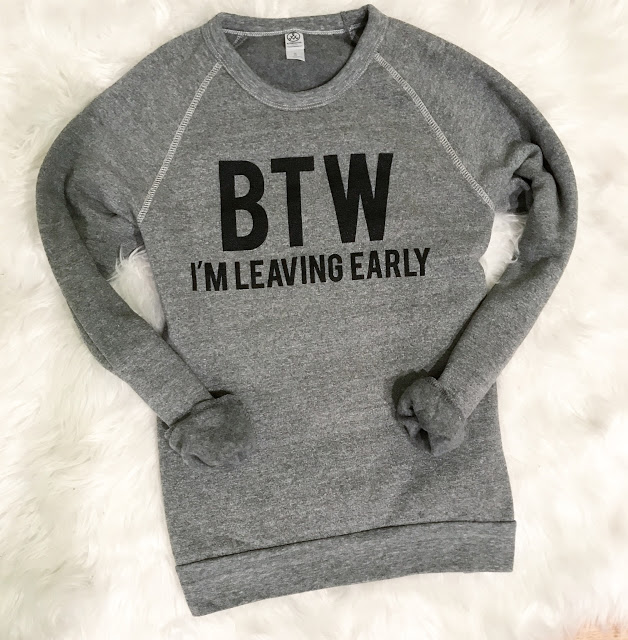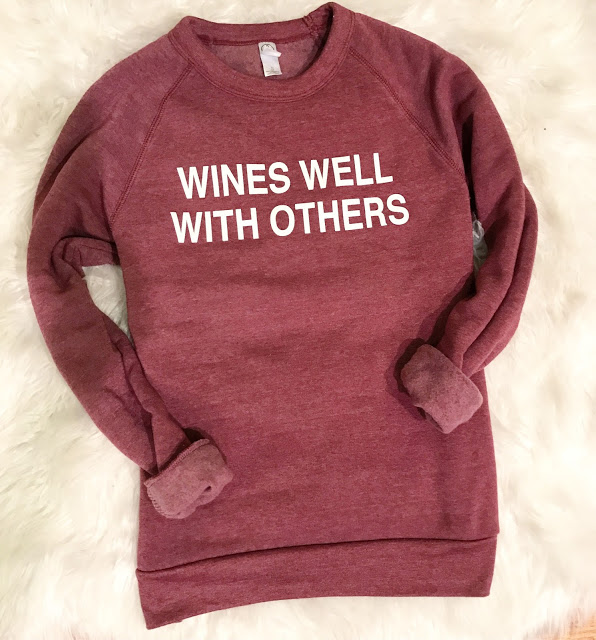 Trust me when I say you won't be dissappointed. They both sold out within about two hours of hitting my site, but if you'd like to be on the list to get one in the next round, click here to order now. I should have more within a week.
I've said it before, and I'll say it 100 times more, thank you for supporting this business of mine. Thank you, thank you, thank you.
Have a great weekend, everyone!