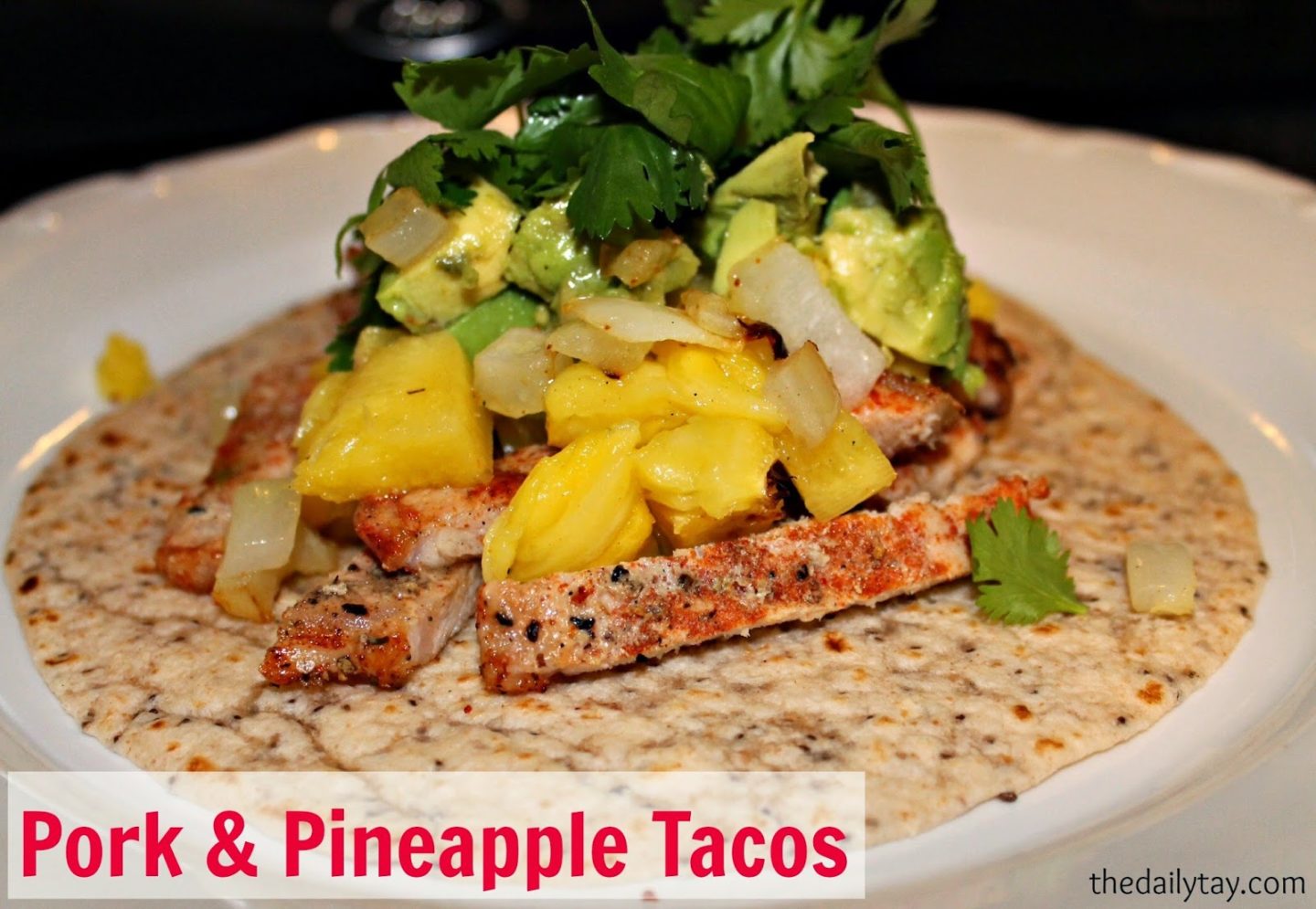 On average, I eat tacos about three times per week. And I'm not even exaggerating here. Chris and I (and Harlow) are taco maniacs. If we weren't always running out of our favorite tortillas, we would probably eat tacos seven times a week.
I like them because they're easy to make, they're pretty affordable, and I like to think they're semi-healthy. And Chris grills all of the meat outside so the kitchen clean-up is super minimal. I'm all about minimal kitchen clean-up.
Because we're always eating tacos, it's usually our mission to put a new spin on them and recently our favorite recipe involves pork and pineapple. The combination of these two ingredients together is simply amazing. If you're doubtful, just give it a try and you'll see why.
In the photo above I used:
Thinly slice pork chops
Freshly cut pineapple
White onion
Cilantro
Avocado
Chris grilled the pork, pineapple, and onions, but that's only because I'm a sucker for grilled pineapple. You could also serve it on top cold and it would be just as good I bet.
Throw it all into a tortilla and you're good to go. I put a bit of salsa on mine and Chris smeared his with Siracha because he smears everything with Siracha.
Have a favorite summer recipe you always make? Share it below, especially if it involves tacos…