For starters, it always helps if everyone is in a bad mood to begin with. Bad attitudes = great photos.
I also suggest being a bit strapped on time. Taking a rushed Christmas photo is an awesome way to make sure everyone is really into it.
A photo in front of a Christmas tree is always best. Nothing says Merry Christmas like "look at my family posing awkwardly in front of this huge tree inside of our house. See how happy we look."
However a tree photo can also be a substituted for a beach photo, a photo taken at a wedding, or on a cruise ship. Or any photo where everyone is wearing denim.
That being said, make sure everyone's outfits coordinate. It doesn't matter if they don't fit or look dirty, coordinating is most important.
And if you can't coordinate, try to look as random as possible. Let's take a look at an example below.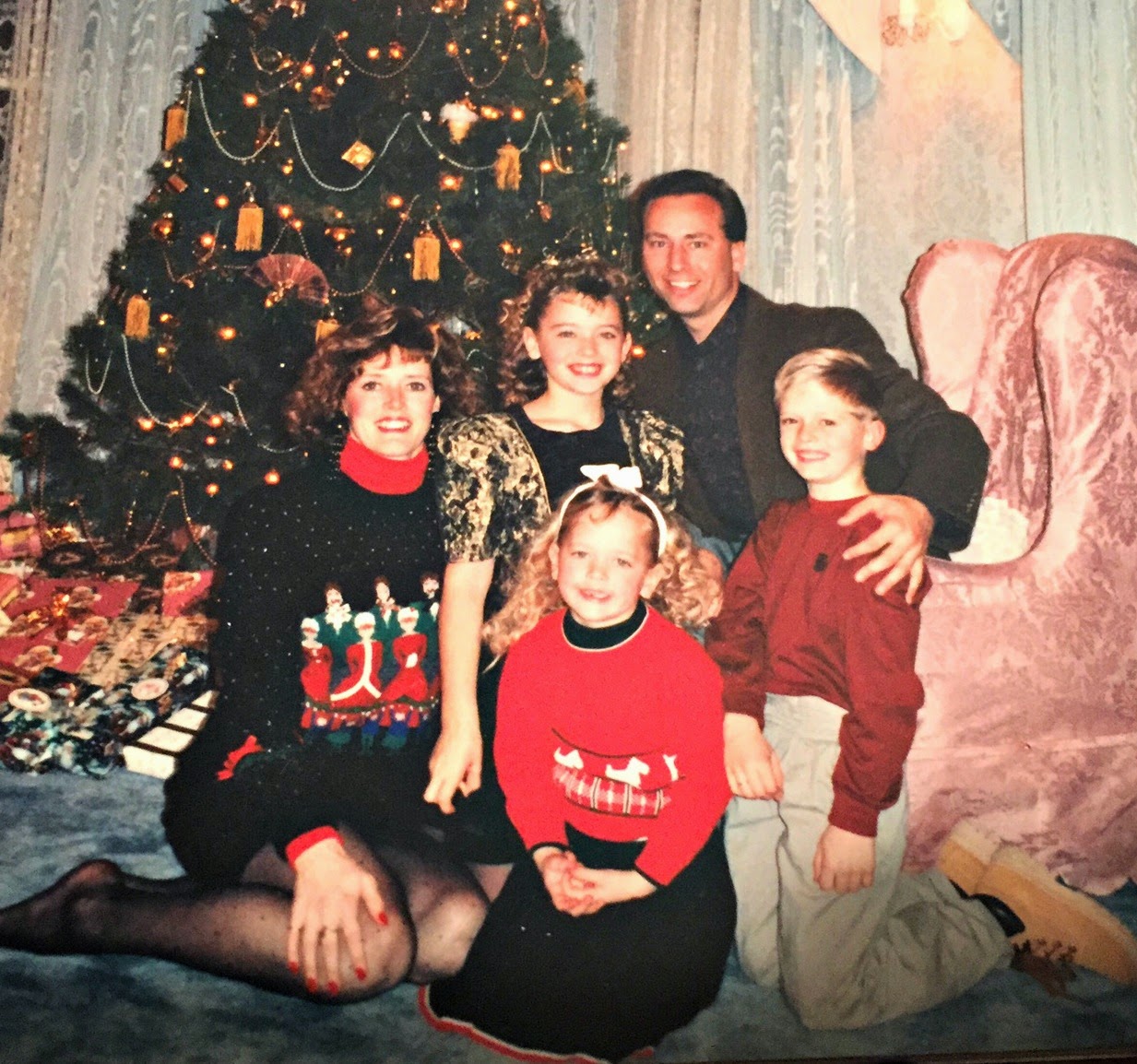 This Christmas photo is spot on for so many reasons.
I admire my sister for being bold with her outfit choice. Never mind that the rest of our family was country club casual, Jade was going for cocktail waitress classy.
My brother's enormous yellow boots are wonderful. They go quite nice with his safari pants. Just don't look at my dad aggressively grasping my brother on the shoulder.
Obviously my mom and I steal the spotlight with our Christmas sweaters and light turtle-necks underneath. We knew what was up.
I really hope this post helps you in some way! If you still have questions, feel free to email me and we can set up a one-on-one consultation.
All the best,
Taylor