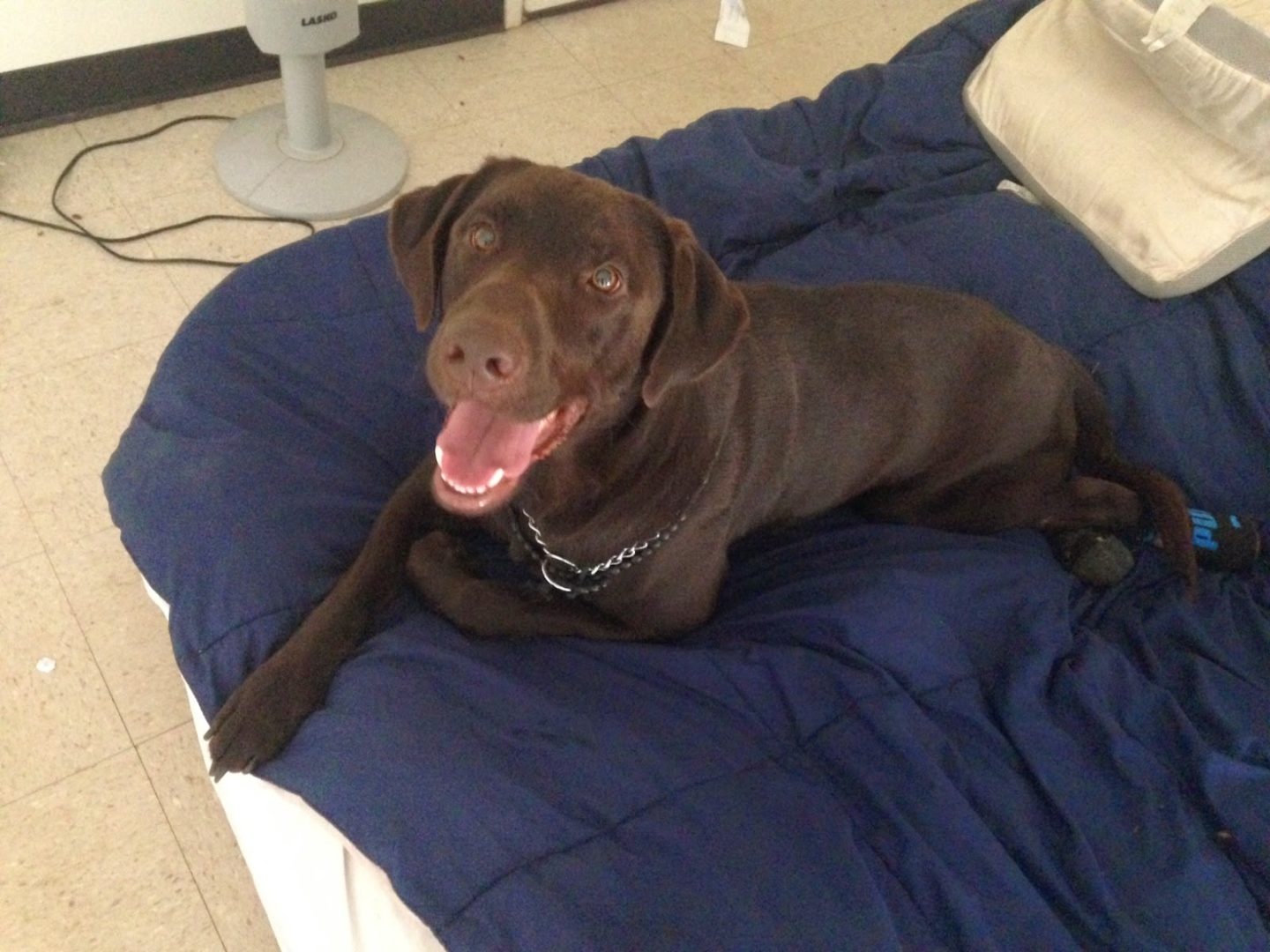 Mikey is a handsome little fellow who lives in Hawaii.
Like most labs, he's happy, loves people, and has a lot of energy. But one day Mikey wasn't moving as fast as usual so his owners took him to the vet. They were told he might have suffered an ACL and would need a $4000 surgery. Sadly his owners were in a tough spot, like so many of us have been before in life, and couldn't afford to pay for it. So the vet told them they could probably just let it heal and it might be okay.
But then his condition got worse. Mikey started dragging both of his back feet and it was obvious it wasn't just his ACL. It seems he has a problem with his spine.
And this is where Mikey's story takes an even sadder turn. His owners can't afford to pay for the surgery, which is now going to cost around $5000, and they are no longer in a place where they can even keep Mikey.
For those of us who don't live in Hawaii, we think of it as a magical destination where most of us dream of visiting some day. And it is, however it's not so magical for dogs. Hawaii has one of the worst dog-fighting problems in America. It's so bad it's almost just a common thing there.
On Sunday, December 7th Mikey's owner is going to leave the island and Mikey will be turned over to a shelter. His chances of getting "adopted" as a bait dog are through the roof. Because he can barely walk, he will make great practice for violent dogs who are trained to fight and kill.
This is a bad situation. It's so bad I can barely think about it, let alone type it. And I'm sorry I'm writing such a downer post about it, but as soon as Kait mentioned it to me, it's all I can think about.
Kait knows Mikey, he cuddled on her lap all day yesterday. She said he is the sweetest, happiest dog and as soon as his legs are fixed he will be back to being the carefree lab he deserves to be. She would take him in a heartbeat but she lives on a second floor and he has to be carried up and down stairs.
You guys, we can help Mikey. If we raise enough money he can get his surgery and will be adopted by a loving home, Kait already has someone lined up, and he will continue living his life.
But time is ticking. Mikey needs to have his money raised by Sunday. Please please please help me do this. If you're a blogger or small store owner and you want ad space, I'm giving away sidebar ads to anyone that donates. Just comment below telling me you donated or send me an email (and please do this so I can personally say THANK YOU) and I'll send you a code.
Anything you're able to give will help this little guy.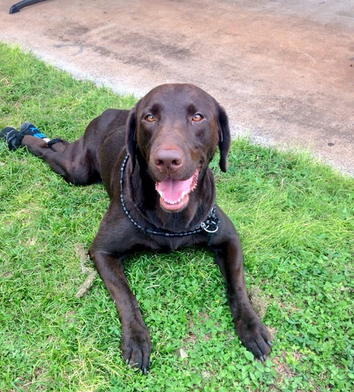 Click here to donate. And then share Mikey's story on every social media channel you have. Wouldn't it be great if we could raise enough to help Mikey and then maybe even other dogs? From what I've heard, the shelters in Hawaii need anything they can get.
Fellow bloggers, if you're able to post about this I would be forever grateful. I think Mikey would too. Rather than just reading about sad dog stories (which I'm way too guilty of doing) this is your chance to actually do something. Please help Mikey get his legs back, and also his life.
Thank you for reading this and thank you in advance for whatever you're able to do.