11.29.95
"If I could trade places with anyone."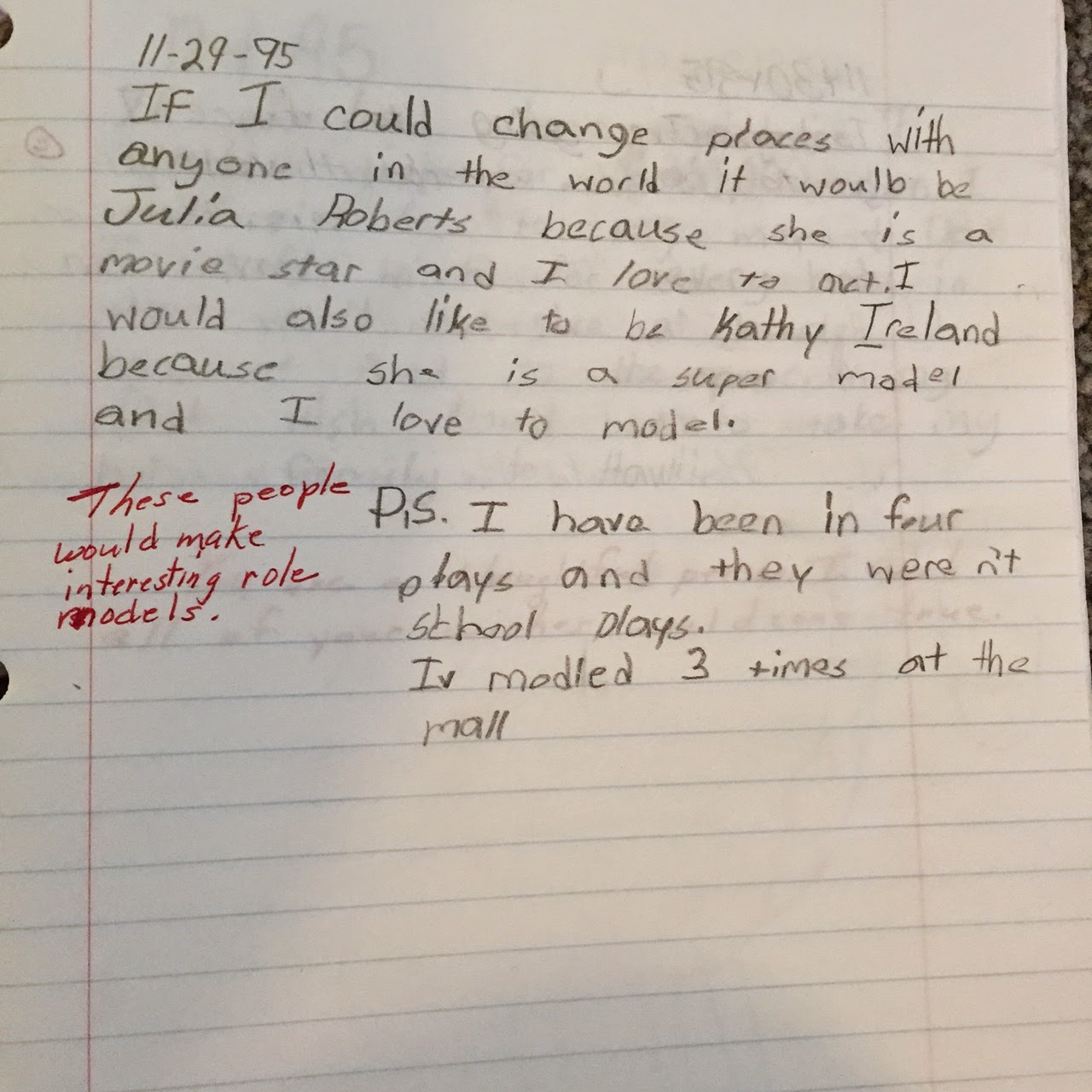 Naturally at age eight it only felt right that the two people I could replace would be Julia Roberts and Kathy Ireland. Julia Roberts because I was obviously a phenomenal actress. And Kathy Ireland because I was stunningly gorgeous.
How does an eight year even know of super model Kathy Ireland you might wonder. Well didn't your dad have Sports Illustrated swimsuit calendars hanging in his workout room? Wasn't that your go-to Christmas gift every year as a little kid when you didn't know what to get good old dad? No? That's not normal? Whatever. I suppose the next thing you're going to tell me is that it's not normal for your dad to walk around in muscle-tanks over his lunch hour while he pumps iron or to beg him to put you on a lifting regiment and start taking creatine at age ten. To each their own. (And just for the record I never took creatine as a child…just as a teenager.)
Here's another thing you need to know about young Taylor. At this point in my life I was starring in an impressive Norfolk Community Theater production called "Super Gift From Heaven." (A very well known play, obviously.) It was one of those "non school plays" I mentioned above. School theater was so below me.
In Super Gift From Heaven I played Amanda (the biggest part.) I had a solo entitled, "What Is A Gift?" that I sang beautifully, lisp and all. Never mind that I couldn't carry a tune. It wasn't about the way the song sounded, it was about how much heart I put into it. I sang that song as loud and as hard as I could, damn it.
And I also did my own makeup for the play.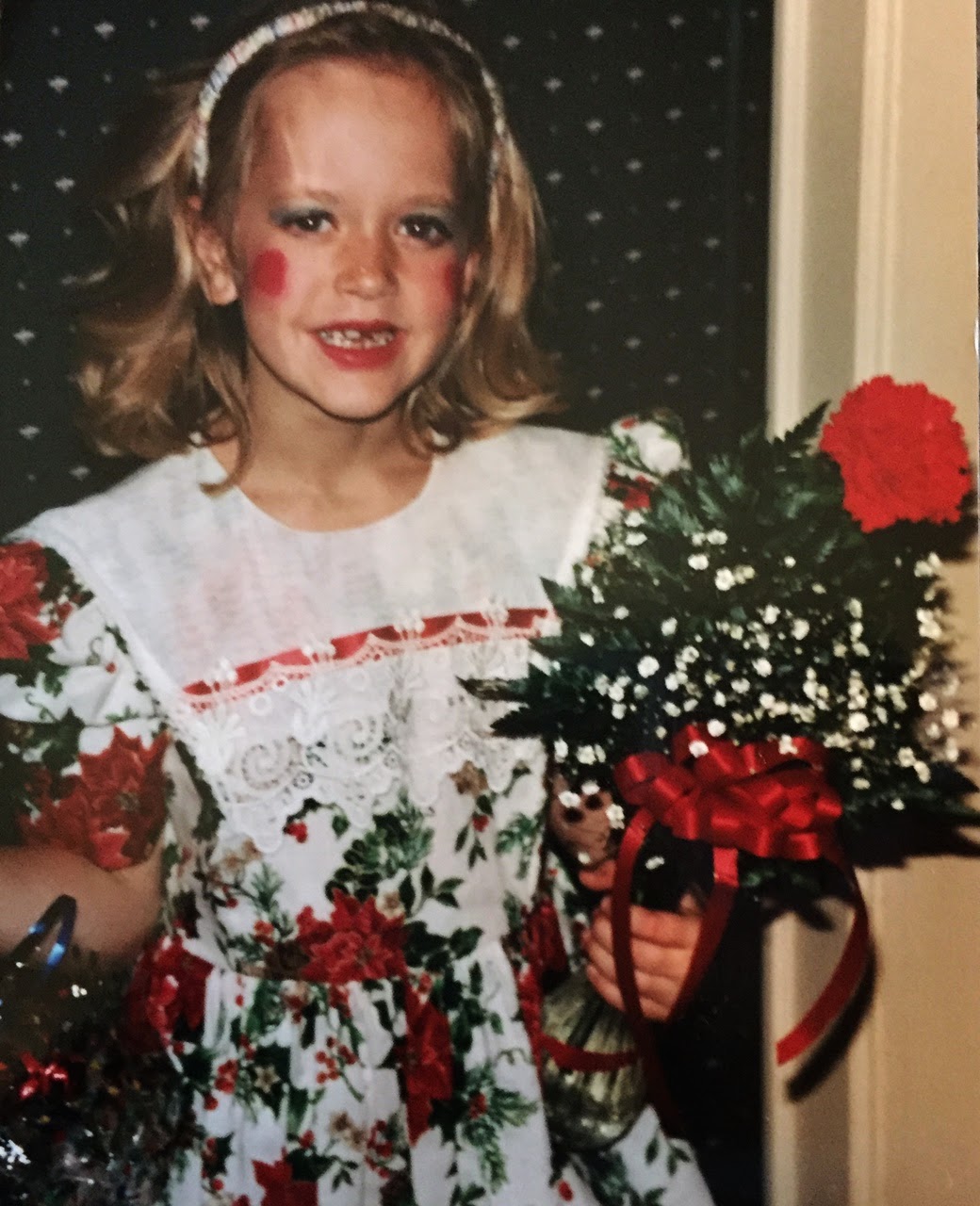 I can't get over my own beauty. My eyebrows, my ears, my snaggle teeth, the headband, I think it's pretty clear I was the whole package. I knew it then and I know it now.
I ruled Norfolk during this time. I had adoring fans, signed autographs, and could barely walk into my own house without getting recognized. So was I a pretty confident child? Yea, I guess you could say that. Did I really model "at the mall three times" as stated above? No, probably not. I was also an intense liar.
However the most terrifying thing about this entry from 1995 might be the drawing I included on the backside.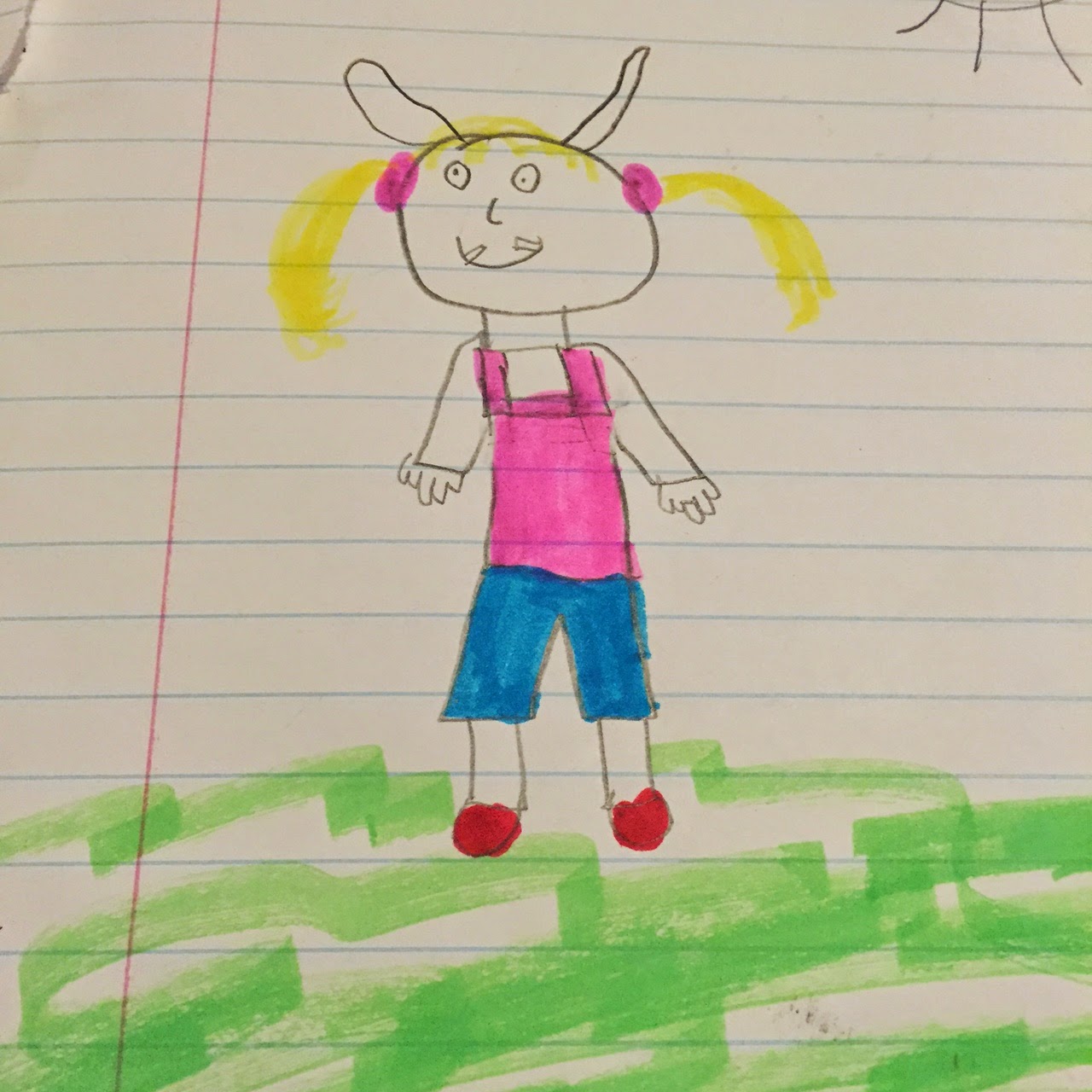 Um….
TTYL.