This is a sponsored post written by me on behalf of Groupon Getaways for IZEA. All opinions are 100% mine.
The other day I sat down at my computer, bride magazines in my lap, a full cup of coffee in hand and I was determined to start planning a wedding.
It all started off pretty good. For the first five minutes or so I was super focused. And then like a child distracted by a shiny light I happened to glance at a photo on my desk from the time Chris and I were in Paris like 100 years ago and I suddenly got the urge to take a trip somewhere. We haven't gone on a vacation, just the two of us, in forever I realized. I feel like everyone says travel when you're young and not tied down, well we're both of those things right now so why not?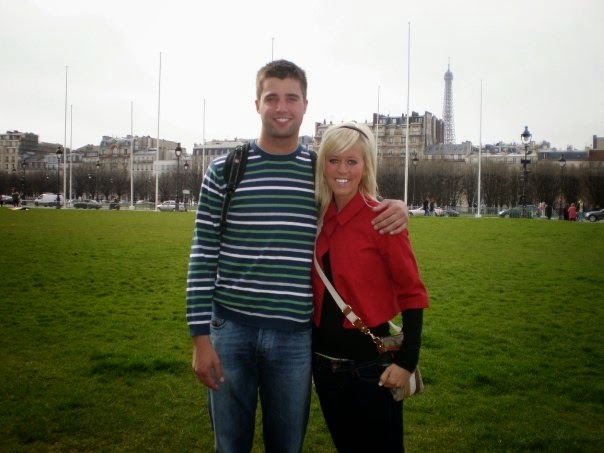 This photo is slightly blurry because it was taken in the 80s. But look at little baby Chris. All clean shaven and everything.
I started daydreaming about where we should go. Maybe back to Europe? Or to an island somewhere? Pretty much anywhere but dreary Chicago sounded good to me.
I started casually looking at trip prices online. We've had some friends book vacations through Groupon Getaways and they had a great experience so I decided to start searching there. I clicked on the Europe, Asia and Africa tab first and let my little travel-dreaming heart go nuts. These were the first packages that caught my eye:
A ten day trip to Greece- Greece! I have heard nothing but great things about this place and have always wanted to go there.
Then there was the ten day safari in Africa. Um, can you just imagine for a second how awesome that would be? I know I'm sounding a little outlandish with these destinations, but these are actual affordable packages on Groupon Getaways. I was shocked, as well.
Or an eight day getaway to London and Dublin. Castles and pubs? Yes please. Or perhaps a trip back to Venice to cruise the canals? I could definitely wrap my head around that.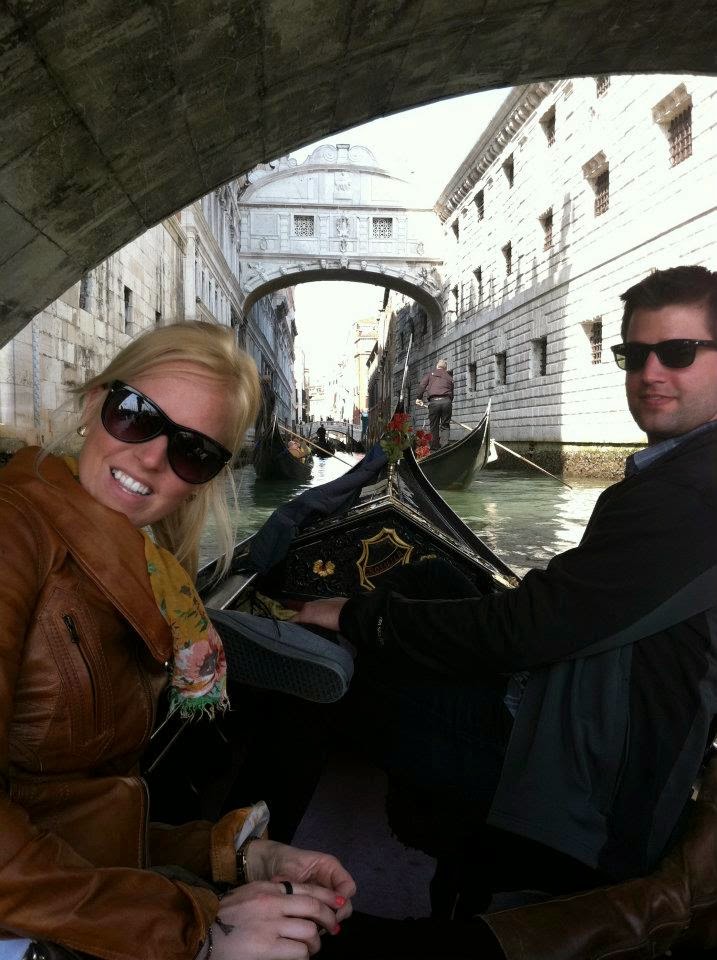 And of course there were a bunch of amazing island vacations that were super tempting as well, but I'm not in swimsuit shape right now so I'd prefer to keep my pants on.
Chris is a bit more "realistic" than I am, so I figured before I tell him we need to jet off to Europe for a few weeks because I need a vacation I should suggest a few closer vacation spots, as well. So I clicked on the Midwest tab on Groupon and picked out some great spa resorts in Wisconsin, a dog friendly cabin in Michigan and a cool hotel in Nashville. Regardless of where we go, a vacation is a vacation, you know? I'll enjoy myself anywhere. There were so many choices within driving distance to where we live so they all seemed very accessible.
And so within the next day or two, I am going to kindly suggest to Chris that we plan this vacation of ours and high tale it out of a Chicago for a week or two. I've got the travel bug and it's not going away. What do you think? Which vacation would you choose for your #MyGrouponGetaway?
And more importantly what did we learn from this? Planning a vacation is way more fun than planning a wedding.