I'm having one of those moments where I'd really like to write an amazing post (error free) that changes the world and makes everyone see how truly witty and wonderful I am and that goes viral in five seconds and lands me a job writing for a sitcom. And also wins me the Powerball.
Instead I've been staring at my screen for the past thirty minutes and looking at my coffee thinking about how I'm almost 28 and I've never had one of those artistic cups of Jo with a leaf drawn in the middle or an image of Mother Mary. What am I missing here?
Alas, today we'll do a good old fashioned, what's in my head/what I'm up to right now post. It might be so good it will go viral anyway.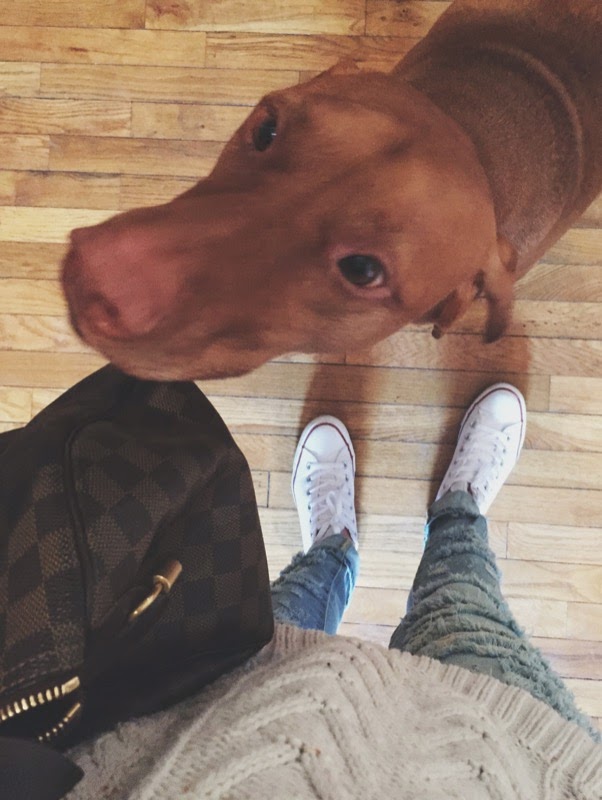 I was supposed to take Harlow to Nebraska yesterday to stay at camp Fremont for awhile because we have a few trips coming up but the snow trapped us in Chicago. He is devastated. I am too. I love my sidekick, but we both have cabin fever pretty bad right now. We bicker at each other like siblings lately.
Last night I read the screenplay for Whiplash and now I am dying to see the movie. The guy who wrote the film is two years older than me. TWO. I feel like such a loser… says the girl who couldn't even come up with a blog topic today.
I need to get my ass moving. Less dreaming, more doing. I always forget that part.
So next week I'm embarking on an eight week screenwriting course. I do good in classes, they give me direction and keep me in line. Step 1: write screenplay. Step 2: sell screenplay. Step 3: win an Oscar. It's that easy, right? I think so.
On to other breaking news…
The swimsuit section is officially out at Target. Fewer things in life bring me more joy than seeing that section out in February. Not even kidding.
Speaking of joy, I officially joined the old lady club and started hanging my coffee mugs on the wall.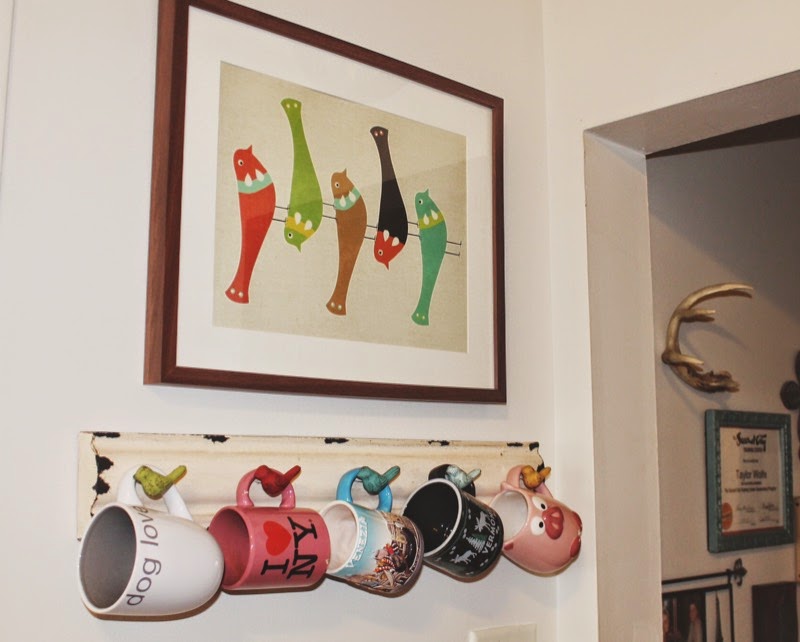 Would you look at that lovely wall decor? Nothing says I like to party more than coffee mugs hung on bird shaped door hooks.
Also I've been reading all of Nadine's posts about wedding planning and it makes me slightly nervous I still haven't done anything. Teach me your ways, Nadine.
And let's finish up with this photo of Harlow showing off his muscles like the meat head he is. I told him he needs to lay off the creatine powder, he's getting way too big for a Vizsla. But he just walks around the house in muscle-t's all day long, flexing and looking at himself in the mirror. It's so annoying.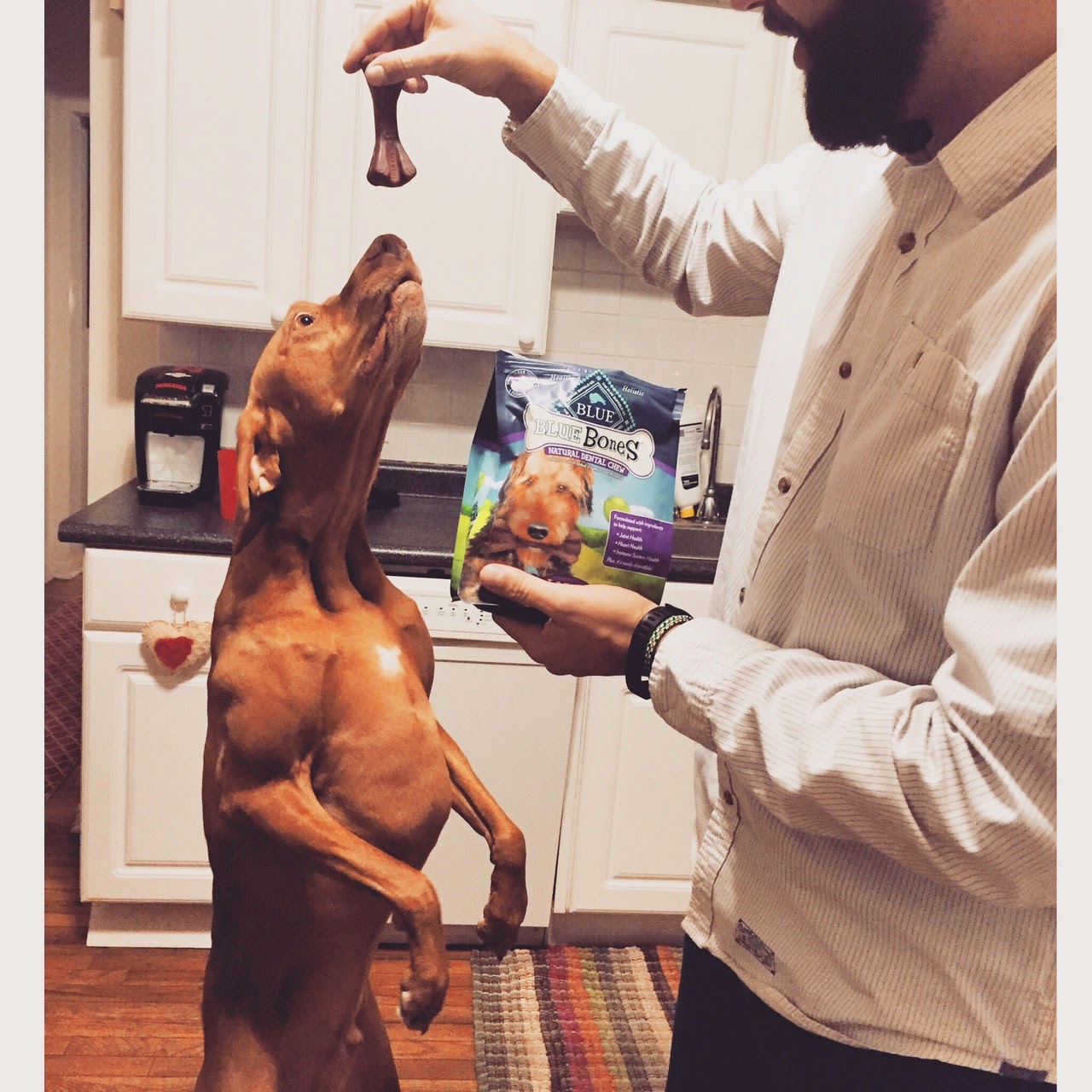 Chewy sends Harlow a box of treats each month and he goes nuts each time a new one arrives. I never thought my dog would receive more mail than I do. But such is life.
Enjoy this last Thursday of February. March is just around the corner.