You probably know I'm about a week late to this linkup hosted by Helene….Sorry. I was trapped in Nebraska.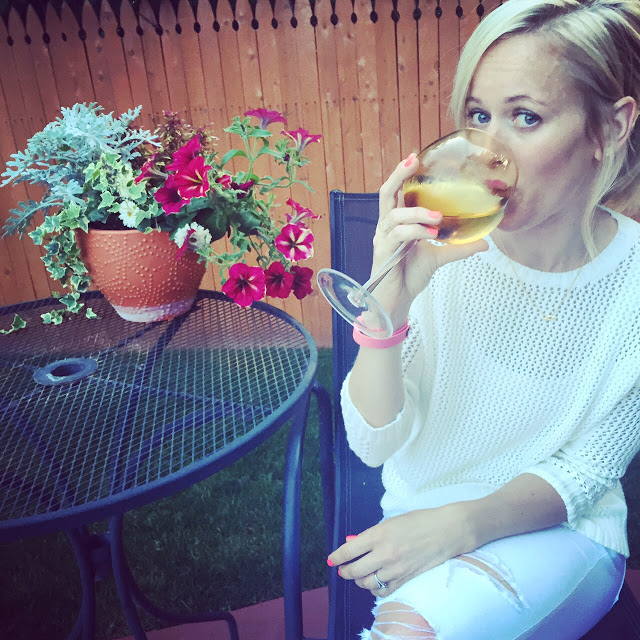 You probably don't know…
I love white on white. But I can only wear it for about an hour or so before I'm covered in Harlow.
I agree with Nadine, sticking out my hand when people say "let me see your ring!" feels very awkward. Like I'm an old queen showing off my jewels or something.
That being said, I still get excited to put my ring on every day. It feels super girly and unlike me to get so giddy about it, but I can't help it. Chris did good.
I hate the feel of cotton balls. And the sound of boots on flattened snow. I get goosebumps just thinking about both.
I've never played spin the bottle. I was always too scared as a kid. I'd seen Forrest Gump and I couldn't risk my chance of getting aids. Just didn't seem worth it.
I've also never played Bloody Mary or the Ouija board. Clearly I was the fun one at sleepovers…
Speaking of kid stuff, remember that one joke about "a boy and his father get in a car accident and get rushed to the hospital, but when the ER doctor goes to work on the kid the doctor stops and suddenly responds, "I can't work on this boy…. He's my child!" And the plot twist is that the doctor is… wait for it.. A WOMAN! It's his mom!
I grew up in the 90s. How was that joke still being told? Kids, please stop telling that one. Women can be anything. We'll just be paid less to do it…. zinger.
I have two reoccurring dreams that haunt me. One involves tornados destroying everything around me. And the other always has something to do with me being late for my last high school basketball game.
As a kid my summer job was detasseling corn. I'd get on a bus at 5:00 a.m. with a bunch of other dirty kids and get dropped off in a corn field. It was our job to walk up and down the rows of fields and remove the top tassel of the corn. Instead I'd find my own secret row of corn that no one was in and would eat my lunch at 9 a.m. and just lay down and look up at the sky and enjoy my Fresca. I quit that job four days in.
I've got another dog on my radar I'm trying to raise money for. His name is George and he's been living with a gun shot wound for 8 + years. If you can spare $5, please please do. As always, I'll give free medium ad space in exchange, just send me an email. Click here to help, George is obviously a fighter, but now he needs our help too.
(Like how I just slipped that one in there?)
Lastly, you probably don't know I'm going camping this weekend. Like in a tent. Me, Chris, and Harlow are going on an outdoor adventure.
Chris keeps asking if I've ever been and I keep reminding him that yes, I have been. I used to go camping with my fellow girl scouts to earn patches and we'd sell cookies and then our group leader Phyllis Nefler would have us all over to her mansion… And then I remember that I'm actually just recalling the movie Troop Beverly Hills. I've confused watching a lot of movies about camping with actually camping. So no, I've never been camping outside of my backyard. I'm sure it won't be that different.
I have a feeling this was a very self indulgent post. I'll do better tomorrow.