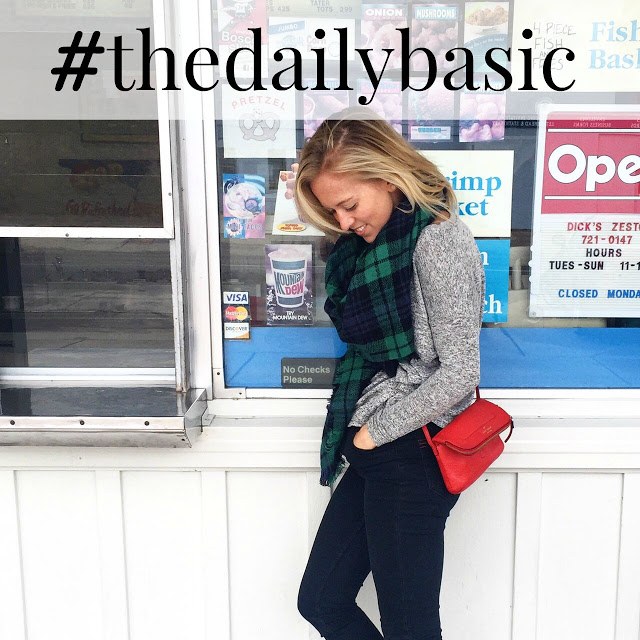 Fall. That time of year when all of the basic dreams come true.
And just for the record I'm not looking down in the photo above because I'm just another basic blogger, it's because I'm hungover and I'm waiting for my shrimp basket.
And because I'm basic, who am I kidding?
For those of you who don't know (mom) a "basic girl" is someone who… loves all the basic shit other girls love…basically. Like blanket scarves, and pumpkin spice lattes and new Sam Edelman booties oh my! Honestly I hate pumpkin spice lattes, but give me all of that other stuff and I'm a happy camper.
And it just so happens that fall is the time when a basic girl can shine! She can proudly fill her Instagram feed with as many generic photos of pumpkins and leaves and omg plaid as her little basic heart desires! Going apple picking? You betcha! Posing with scarecrows? Why not! Bathing in pumpkin cinnamon candle wax? Duh. Tis the season to be basic.
Embrace it and do it without shame. I've already started.
A flannel under the 2015 vest everyone had to have? Done and done.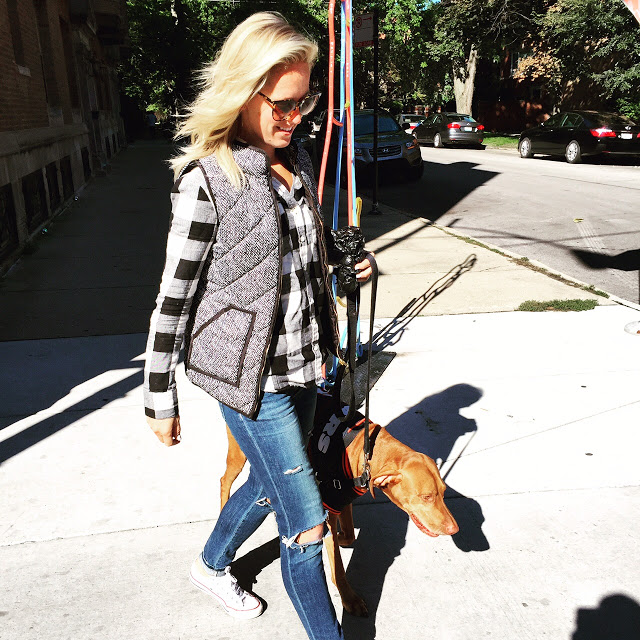 An omg the leaves are changing pic. Couldn't help myself.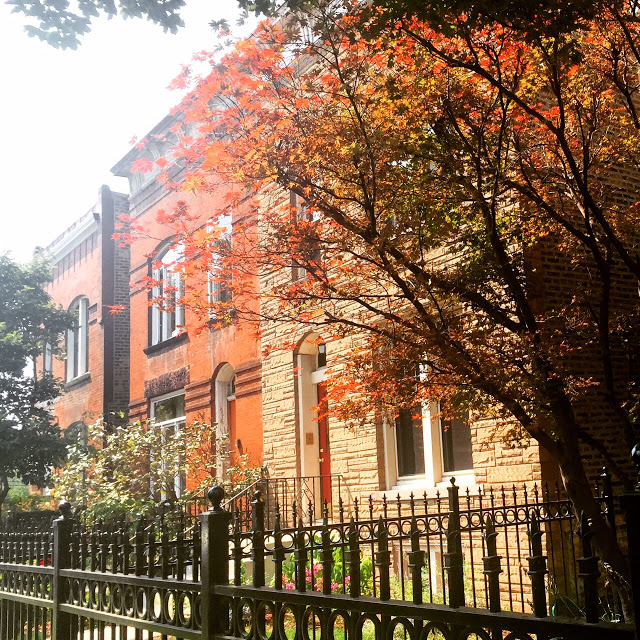 leaves found in Chicago.
The candle pic. Had to.
I think we should ban together and celebrate the basic season that is upon us! I'm proposing the hashtag #thedailybasic to share all of our pics and browse each other's photos. Creative, right? In true basic nature I'll be reposting some of my favorite pics on this blog. Because if there's one thing I love, it's Instagram photos this time of year.
And just to make it even more fun, I'm going to choose one #thedailybasic photo at the end of October to win a basic girl's gift package. The package includes a blanket scarf, a candle, and a coffee tumbler.
To join the basic fun make sure to use #thedailybasic, and if you want to be certain I see your photos to be entered to win the gift package just tag me @thedailytay.
And just for the record you don't have to be a blogger to win. Just a basic.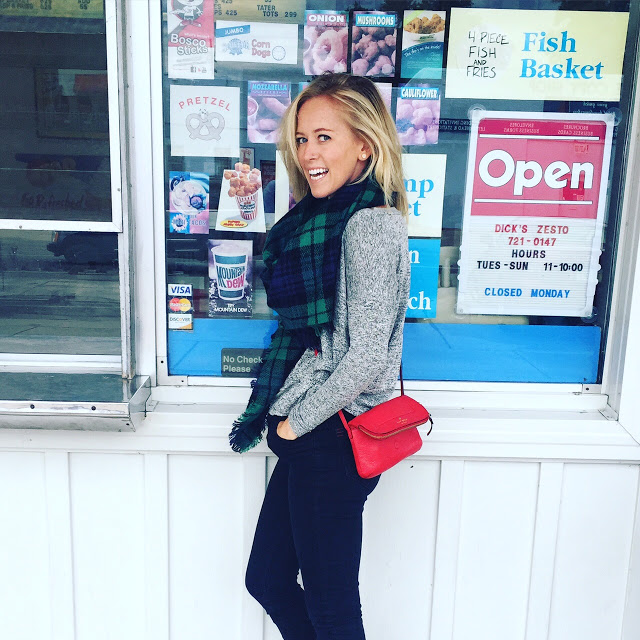 You can snag this scarf here. Or you could just win it…
Let's have some fun with this, okay? Don't over think it, anything goes.
*Basic dog photos are also heavily encouraged.