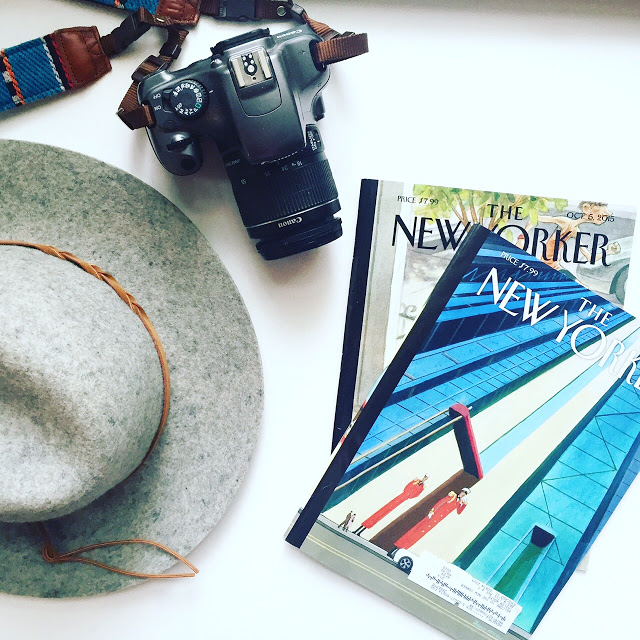 I'm trying to keep her at bay, but airport Taylor (aka Theresa) is already creeping up on me.
I've told her to chill out time and time again. My flight isn't until 7:30 tomorrow morning.
But she's creeping.
She's already moved up my tax pickup three times.
Maybe getting to the airport two hours early isn't enough? You never know.


There could be a crazy accident. What if it's raining? Or there's ice? It's getting chilly here.


Maybe a sinkhole? What if your cab fell into a sinkhole? YOU JUST DON'T KNOW.


Remember that time you missed your flight back in '96 when your entire family flew to Arizona for Thanksgiving? Remember how awful that was? You were only 8 but my God were you stressed.


That's Theresa talking. She has this weird jersey accent I should mention.
Hopefully by the time you're reading this I will be on my flight to New York, cozy in my seat with a Bloody Mary just to shut Theresa up.
*On a sidenote, would it be weird if I brought my own garnishes for my in-flight Bloody? Nothing to crazy, just a little something to spice it up. Like a pickle. And a celery stick. Maybe a piece of cheese. And beef jerky. A shrimp skewer. Some olives. Just the basics.
Anyway, as of now my agenda for New York looks like this:
Wednesday:
Find brunch.
Walk around alone. Daydream about living in New York. Find a coffeeshop. Work on some jokes.
Meet up with parents. Late afternoon lunch and beers.
Get ready for show. Try not to throw up before show. Head to Broadway Comedy Club.
KILL IT. duh. dinner. drink. sleep.
Thursday-Sunday:


Repeat everything I just said.
There will also be stops at: McSorleys. The Comedy Cellar. UCB. Jack's Wife Freda. Somewhere super cool and hip in Brooklyn that will remind me how totally lame I am. And the Husker bar on Saturday. Because if there's one thing my dad loves, it's leaving Nebraska and then finding a bar wherever he is… full of Nebraska people.
Anywhere else I have to go? Let me know. Also, I will be snapping the hell out of this trip. Follow @thedailytay.
New York, I'm headed your way. Please don't eat me alive.