Introducing Briony from Stories of B.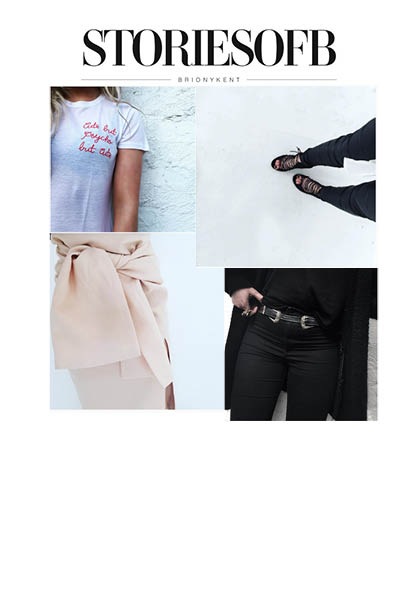 1. Tell us more about Stories of B.
Stories of B is based around the idea of an online Fashion Journal. A place where you can gain daily inspiration, read reports on the latest high fashion runways, find hot style steals, gain access to fab labels you might of never heard of before, our style icons, B's personal style and so much more. There is something for everyone!
What started as a small personal fashion blog has expanded to a fashion platform full of pretty things!
2. How did you come up with the name?
When I decided to rebrand my blog (formally known as They Don't like us) I knew I wanted it to have a personal touch, after all StoriesofB is apart of my soul and is a massive part of my life. All of my friends and family have called me "B" for years now so I knew I needed to have B in there somewhere. Unfortunately there is no great big story as to how this all came to life. I was just brain storming ideas and bang there it was.
It is a true reflection of the brand, a lot of the content is based around real life events I have uncounted or is a refection of my growth as a person – My stories.
3. What are you must-haves for fall/winter?
A great pair of pointed toe boots!
A massive oversized knitted scarf
and of course a fab over-the-top faux fur coat
4. What trend would you most like to see go away?
BODY CON!! This whole Kimmy K, tight on tight thing is driving me mad!
5. Who are your style icons?
Hmm, this is such a hard one! I have so many!!
First of all – Rachel Zoe, not only is she a style icon but I admire her work ethic and she is one hell of a business women!
Olivia Palermo- She just nails it every time!
and
Christine Centenera- I would love to get inside her mind!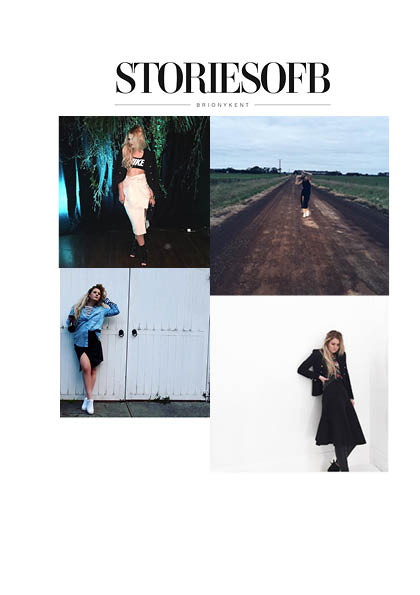 *Comments have been turned off. To say hello to Briony click here.