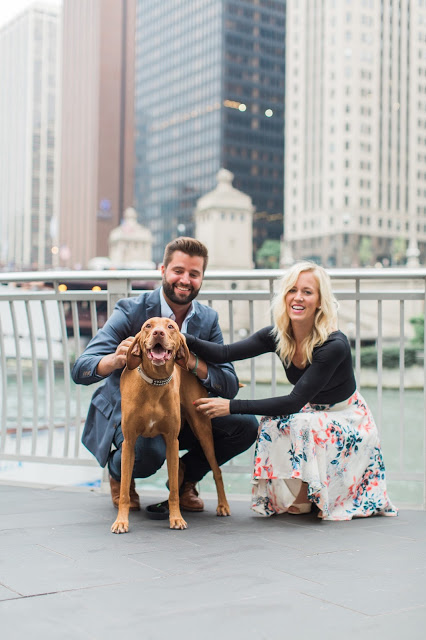 I own a wedding dress now. For some reason that's a weird thing for me to think about.
Before I started dress shopping my plan was to rent a dress. It made so much sense to me. I'm not one to get all attached to things- especially clothing, and add in the fact I simply have no place to store a wedding dress in my apartment, giving it back right after my wedding seemed like a wonderful idea. Or at least the most logical.
I was going to be strictly no nonsense; plain and simple.
But then I went dress shopping and all of my plans went out the window.
I tried on a bunch of dresses that were all fine. Some of them didn't even look like wedding dresses, just nice white gowns actually. They looked like what a 40 year old might wear for her second wedding on a cruise ship where they only invited their best three couple friends. But that's what I wanted. Simple.
I told myself if I were to get any of the dresses I'd tried on thus far I'd be happy. Overjoyed? No. But happy. And happy is always good.
"But are any of them the one? Like can you picture yourself getting married in it?" My mom asked.
No. But that's silly. I never went into it thinking I'd put on that one dress and suddenly get all overcome with emotions and feelings and giggles thinking THIS IS THE ONE. That's not me.
Until I put on the one.
Yes, I became the blushing giggly bride-to-be and hated/loved every minute of it.
It was the last dress I tried on at Ultimate Bride located in the beautiful Oak Street shopping area downtown. Nancy, the awesome stylist who helped me, brought it in as a long shot. Mind you the selection at this boutique was incredible, just for fun I tried on Oscar de la Renta, and Valentino, and a bunch of other designers that were all just incredible.
The final dress Nancy brought in was nothing like what I had tried on, or even described that I wanted. I may be a little bias, but it was an absolutely stunning wedding dress, no mistaking it for a cruise ship cocktail dress.
I put it on reluctantly. The color wasn't what I thought I wanted, nor was the top, or the fit, but then when I put it on and looked in the mirror, I thought well damn it, I have to get this dress. It just felt right.
And yet I thought about it for almost an entire month before I pulled the plug and bought it. But once I did, it made everything feel just a little more real.
We're down to just a little over nine months now. If people can create a tiny human inside of them in just nine months, I sure as hell better be able to create a wedding in that time. It's slowly coming together… The band, the venue, the hot dog stand… it's all happening.
Steamboat Springs, 7.23.16 we're coming for ya.