This is a sponsored post written by me on behalf of Create the Good for IZEA. All opinions are 100% mine.


Toward the end of 2014 I had some weird days.
I was basically cut from everything at both Second City and iO and watched as my talented funny friends moved on to bigger neater things and I did not.
I was sad. And I felt bad for myself.
So what does a sad pitiful Taylor do? Well she watches dog videos. And then she finds posts to read about dogs. And then somewhere in that rabbit hole the posts stop being so uplifting and happy and they start to take a drastic turn for the worse.
Almost night after night I found myself wrapped in a dark blanket of animal abuse stories. It usually started with one sad Facebook post from an animal shelter and then it spiraled from there. I would read horrific articles about things I shouldn't be reading and Chris would come home from work and just shake his head when he found me sitting on the couch in misery, crying about the welfare of stranger dogs I never met. And never would meet.
And then it dawned on me that crying over online articles really doesn't help anyone. It didn't help me, it didn't help the dogs, so what was the point?
There wasn't one.
So last year I made a resolution to "save the dogs." It was vague, I know. But I told myself to figure something out, if not just for my own selfish reason of not wanting to feel so sad and helpless anymore.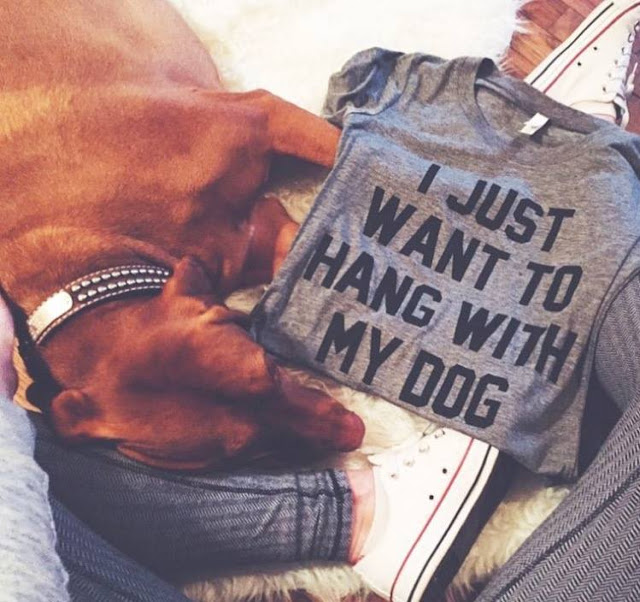 So the idea of selling a shirt to help give money toward animal shelters was born. I'm not claiming it's something amazing or groundbreaking by any means. I just wanted to make a simple cute shirt that would allow me to donate some funds. So I stopped dwelling and finally started doing.
Ten months later, I've almost hit my goal of $5,000.
For what animal shelters really need, $5,000 is chump change. I'm aware of this. But you have to start somewhere. You have to start small and see what happens.
The Create the Good campaign gives you the chance to start your own passion project. What can you do to give back? You have a lifetime of experience, skill and passion. If you're looking for a way to give back, Create the Good can help by connecting you with volunteer opportunities right in your own community.
Once you register for the 25 Days, 25 Ways to Give initiative, you will be entered for a chance to win a trip to Smuggler's Notch Resort in Vermont or 1 of 25 $100 gift cards.
What is it that you've always wanted to do to help? There's no time like today. Stop just thinking about giving back and start doing something.