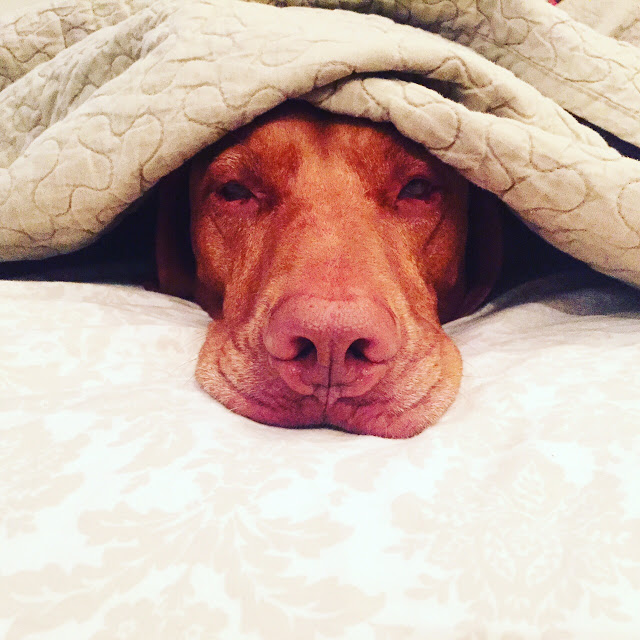 "I don't get out of bed for less than ten bones." -Harlow
His diva antics have gotten out of control. I'm not sure how he ended up on every dog product PR list, but he has. And lately, it's been bad. Bad as in the only reason I get the mail right now is to bring in packages for Harlow.
Do you know what it's like to get more mail addressed to your dog than to you? It's somewhat demeaning.
Every day it's something new. Ropes, Kongs, Squeakers, jerky, Pumpkin Treats, there's always something. I put a bunch of new toys he was sent in a bag to bring to an animal shelter and Harlow caught me walking out the door with them and looked at me like, are you serious? Those are mine.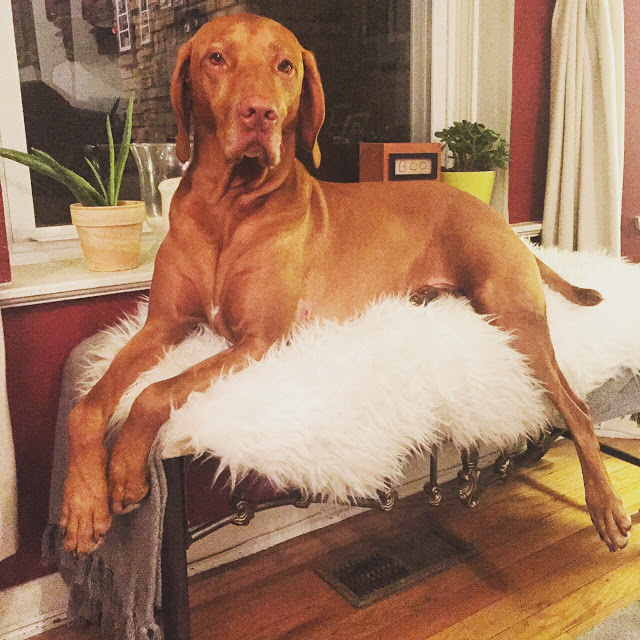 He claims he worked hard for those toys and they belong to him. Can you believe that? He's so entitled it kills me.
So I said, what exactly have you done Harlow?
And his response?
"Without me, this blog wouldn't even exist. Nor would your Instagram. Or Snapchat. Or any of that other silly stuff you do. I'm what the people want."
And then he grabbed the ice cream cone from my hand and ate it.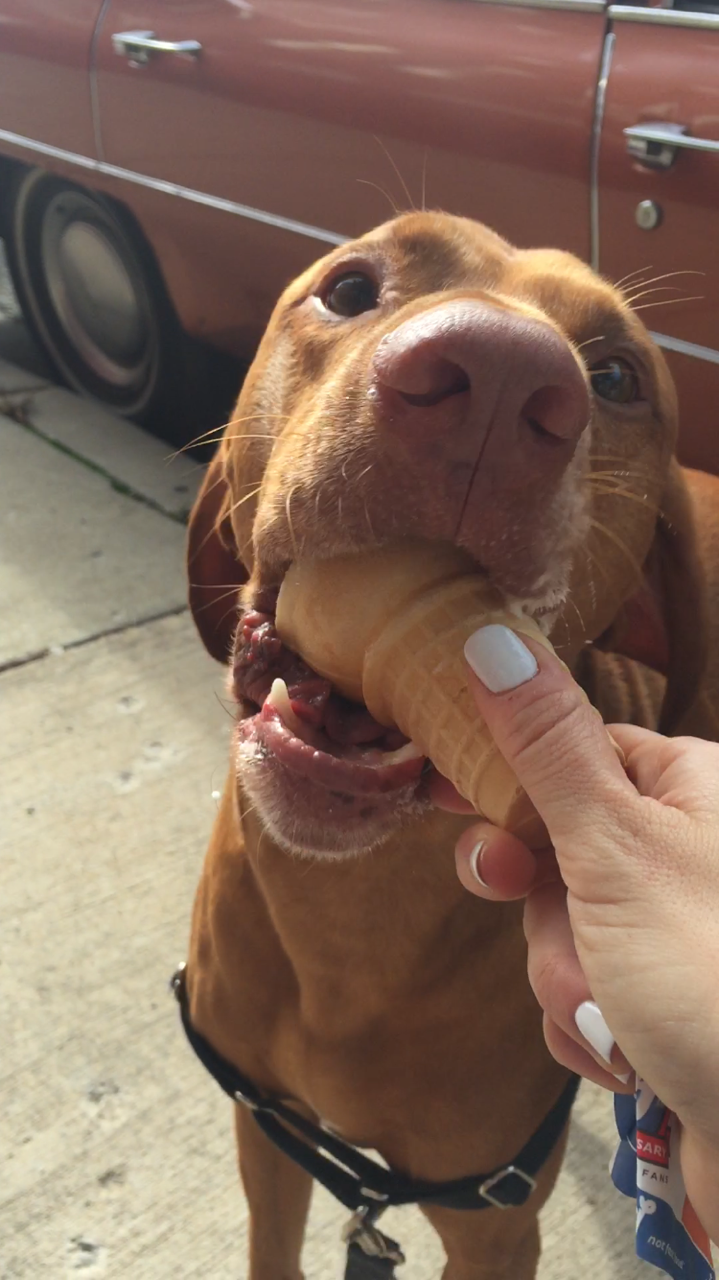 It hurts because I know it's partially true. I've raised a blog dog monster. As if everything in life isn't free for him already, you know?
Last week I came home and there was a box big enough to fit two Harlows sitting on our stoop. I don't even assume anything is for me anymore, because it never is.
When I opened it I found a plethora of goodies from Purina. Dog bowls and chew toys and a turkey that doesn't stop squeaking… Harlow was over the moon.
And once I read the note inside, I was pretty excited too. Because Purina is doing something really cool right now and donating $1 to AKC Canine Health Foundation every time someone tweets why they're thankful for their dog. (up to $75,000.)
So I say we make them reach $75,000.
All that you have to do is say why you're thankful for your dog on social media and tag @Purina and use #DogThanking.
And then boom Purina will donate another dollar.
Let's look at some examples.
Dear Harlow, thank you for keeping me in line every day. @Purina #dogthanking


Thanks to Harlow we get a new couch once a year @Purina #dogthanking


I'm thankful for Harlow because he rearranges my rugs every day @Purina #dogthanking
And one more,
Thank you Harlow for putting a smile on my face every day, you make my life happier @Purina #dogthanking
Let's see what you got! Also Happy Friday!!!