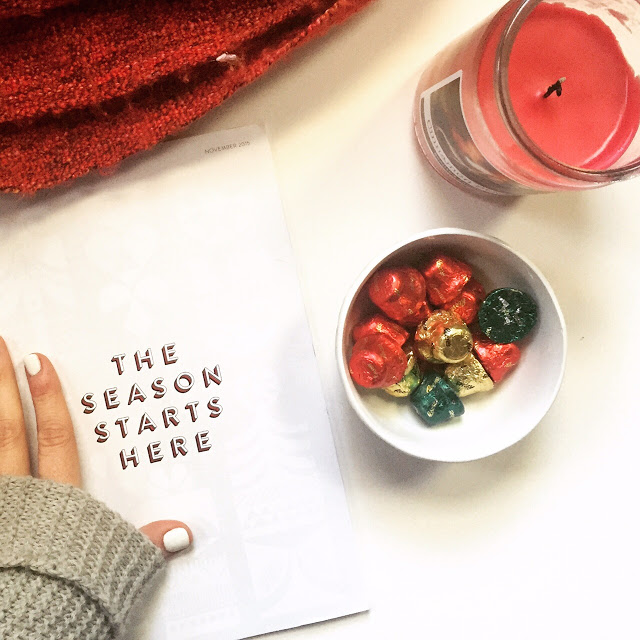 It always starts with the Reeses bells.
As soon as I see them available at the fancy grocery store where I shop (CVS) I have to buy a bag. It's tradition.
And then the holiday magazines start ending up on my doorstep and the Christmas commercials start popping up on TV reminding us all what the season is really about: commercialism.
But I eat it up. I love it all. I watched the dumbest Christmas commercial the other day where at the end the adult daughter tells her dad (who was a retired coach or something) that she's pregnant by giving him a baby jersey for a present. I think that's what happened anyway. I'm not sure because I had tears in my eyes.
Because I LOVE Christmas. Once I put up my tree I'll spend hours just sitting in the dark staring at its beautiful glow, filled with a warm sentimental feeling that I can't quite put into words. But if I had to, it would sound something like the intro to Wonder Years.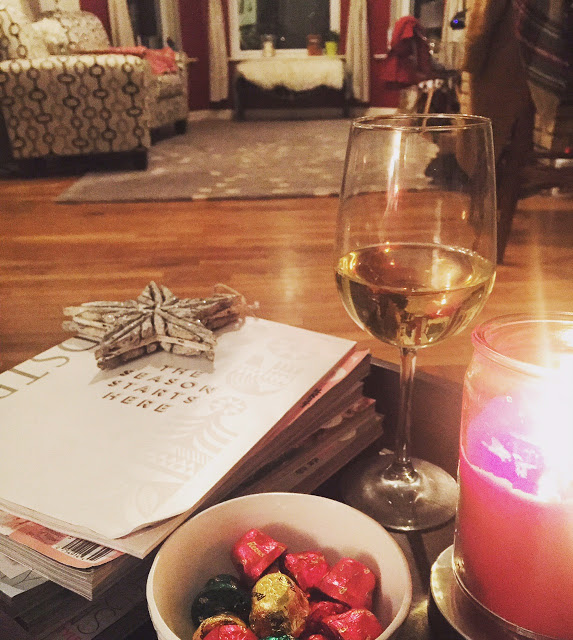 I just love this time of year.
Everyone was grumbling in Starbucks the other day because they were already playing holiday tunes and I was just sitting in the corner with a happy ass grin plastered on my face loving every second of it.
And when you love something you have to celebrate it. ON INSTAGRAM. It just makes sense.
So I'm teaming up with the inventor of blogging, Helene from Helene In Between, to bring you a fun holiday Instagram challenge, #MYHOLIDAYSPARK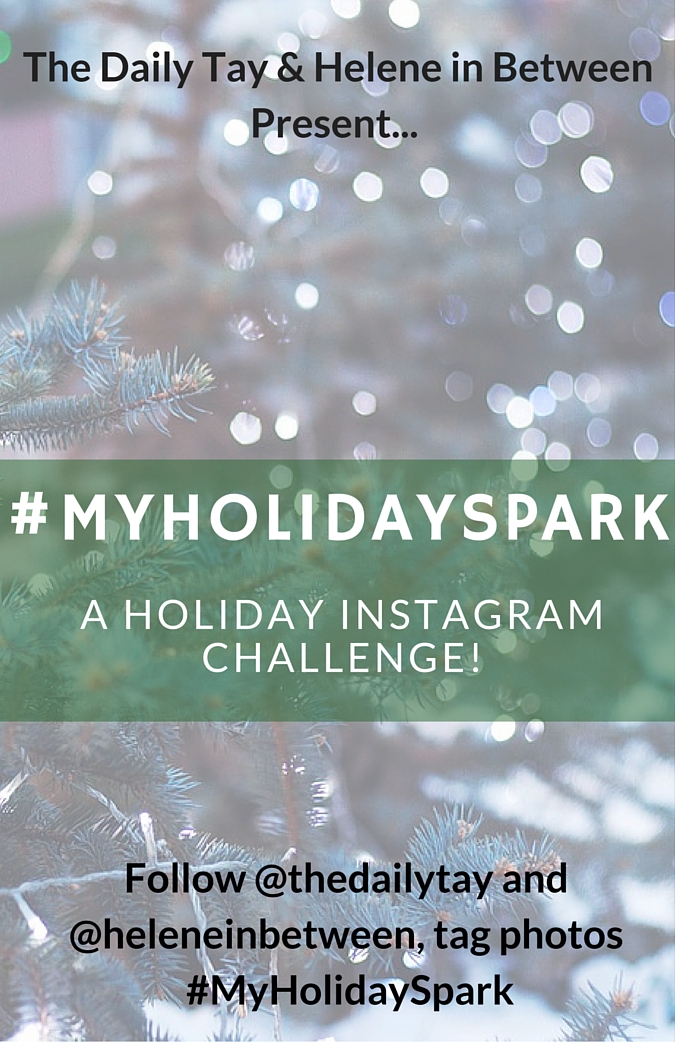 What is it:


Anything you want it to be. Whatever inspires your holiday spirit.
When can I start posting:
Now. Yesterday. Tomorrow. No rules, my friends.
Why:
Because holiday photos are warm and happy and almost as good as #thedailybasic photos.
Also because Helene and I will be reposting our favorites on our blog and even tossing in some holiday gifts… If you'd to make sure we see your pics tag us @heleneinbetween and @thedailytay and use #MyHolidaySpark.
This is going to be fun. Holiday pics make me oh so happy. I'm already excited to see what you post.
What are the first signs of the season for you? Happy holidays, everyone! The time is finally here!