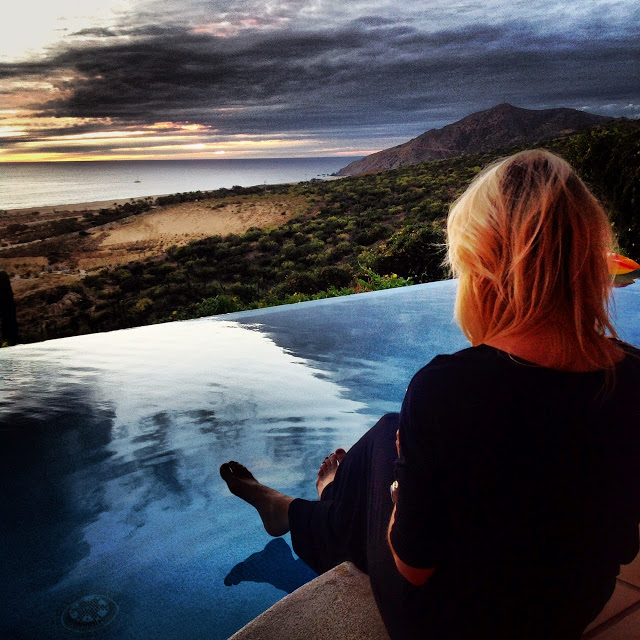 As of 5 a.m. this morning I'm on a plane to Cabo for ten days to celebrate my brother's wedding.
I am so so excited. We've been going to Cabo for ten years now and it's my happy place. Throw in the fact 100 close friends and family will be there and it's going to be one helluva good time.
I've been looking forward to everything about this trip for months now.
Almost everything, I mean.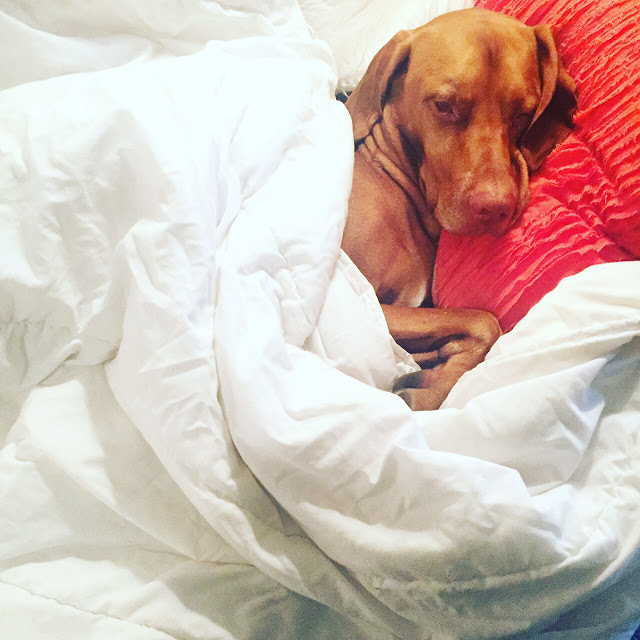 I hate leaving Harlow. I dread it. I even looked into bringing him. My mom said no. So did customs.
I know, I'm crazy. Trust me, I KNOW. But simply identifying the problem doesn't make it go away.
People say, "if you can't leave your dog, you'll never be able to leave your (future) kids."
No, that's not true. Because #1. kids are way more annoying than dogs (KIDDING! Can't wait to spend 10 days with you, Knox and Lola!) It's mostly because #2. You can say, hey kid I'll be back in a week. And they'll probably cry for a second, but they understand. They know you're coming back. And they know you're going to bring them a toy so it's all good.
But dogs? I don't know if Harlow knows I'm coming back and that's what kills me.
I've told him 100 times this week that I'm just going on a little vacation and I'll be back in no time. But then he just looks at me with that big dumb Harlow look and starts begging for another treat. So I'm not sure if it's registering. God bless him, but he's not the brightest Vizsla. If you follow his snaps @thedailytay you know what I'm talking about.
Of course I'll have a blast in Cabo every day that I'm there, but the nights… it's the nights that always get me.
When I get into bed and I miss having those 80 pounds of dog across my legs. Or on my side. Or sharing my pillow while his paw is draped across me. Harlow is a great snuggler. I would probably be very embarrassed if any other people actually witnessed our snuggle sessions.
And it's at night when my mind starts to wonder. What is Harlow doing right now? Sleeping. Does he miss me? Probably not. Does he wonder where I am? Not as much as he wonders where the squirrel who was in the tree earlier today is.


One of my good friend's is coming to stay with Harlow while we're gone so I know he's in good hands. He'll have his own house, full of his own scents, and great new pal to hang out with for ten days. I know he'll have a blast with Megan.
But damn it, I'm going to miss him. Is anyone else weird about leaving their dog? Furthermore, has anyone brought a dog on their honeymoon? Kidding! Unless you have, please give me all the details.
*On another note, I was going to be prepared and schedule posts while I'm gone. But then I remembered I'm never prepared and I'm not a scheduler. So instead I'm going to attempt a live travel journal/blog. Check back tomorrow to see what I'm talking about. **There is a good chance I won't follow through.
Okay see ya! I'm off to Cabo to watch for whales and pet some seals.
I'll be posting a bunch of "look at me I'm on a beach and I'm being a total asshole about it" pics on Instagram for the next week so you might want to unfollow for awhile. Just a warning.