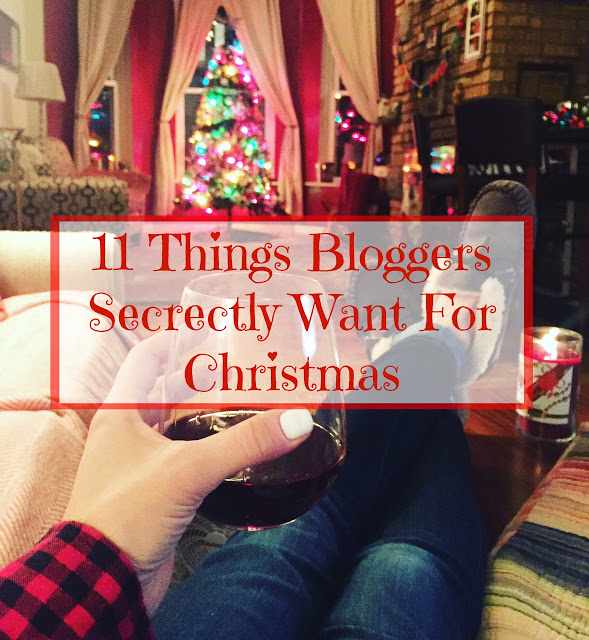 1. For a post to go viral.
What's a girl gotta do to get a million views on a single post? Just give me one crazy viral post that spreads like wild fire.
2. A regram by Target on Instagram.
None of that Twitter RT stuff, I want the good Insta regram. Let's not pretend this isn't something we all think about… The social media person at Target holds more power than they know.
3. An occasional ghost writer.
For the days when the idea well is just dry as hell.
4. A lifetime supply of Starbucks cups.
For the photos! It's all for the photos.
5. A house full of floor to ceiling mirrors.
For the OOTD selfies.
6. A drone.
For the view from above selfies. Or am I the only one who still doesn't understand how bloggers manage to take a photo that shows half their face and their cute leopard booties? How does that happen? What kind of arm span are they working with here?
7. A book deal.
You know, to share our creative thoughts on paper.
8. Memory on a cell phone that holds an unlimited amount of photos.
Mine currently holds 50 before it stops letting me take photos. Go me.
9. A white room.
White walls, white bed, white blankets, white rugs, white shoes, white pants, you know how it goes.
10. All the followers on Instagram.
Because that's our world now.
11. Validation.
Jk. But seriously. LIKE ME!
Happy Holidays. Merry Christmas. Tonight I get to see Salt N Peppa live at Chris's holiday party and I will be reliving the moment I sang "SHOOP" for a middle school talent show.
I. CAN'T. WAIT.