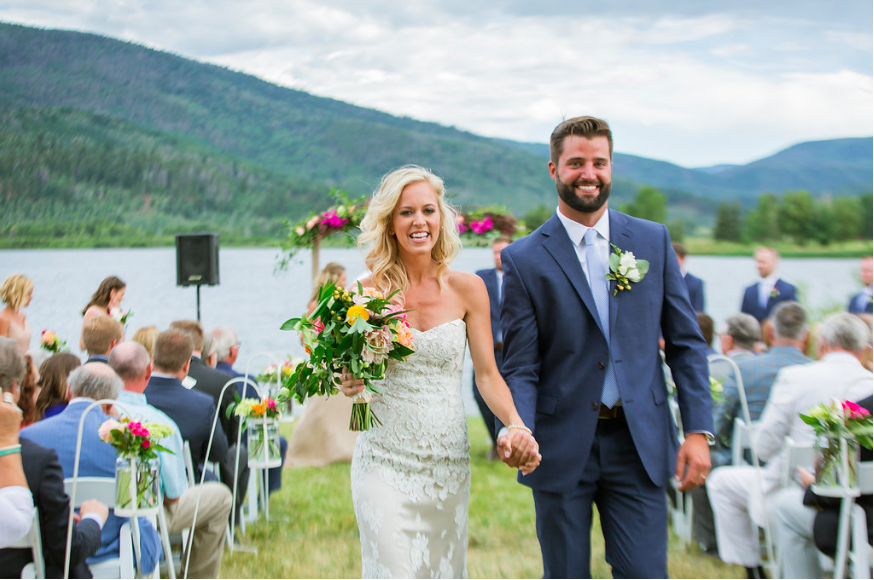 The Universe is testing me today. I wasn't out of bed for ten minutes before I dropped my iphone7
(in the slowest most ridiculous drop ever) on the bathroom tile and cracked it.
I'd leave it cracked but it's right across my selfie lens. I can't not make my Insta/Snap vids for a day. What would the world do without all of my insightful tutorials and Harlow vids? Especially today on election day.
The extra fun part is that I just ordered a case five days ago. It should be in today, so that's perfect timing.
Yay.
And so I may forego writing a proper post today so I can instead write "I am thankful for the Universe" 100 times over and over so I can get my frequency back on a good level. Jk! Do you think I actually do this? Jk, I do. If someone ever finds the stacks of notebooks I've filled over the years with my self help mantras I am screwed.
Anyway, today I'll share a clip of my wedding highlight video instead + some advice for anyone about to get married.
Dear People About To Get Married,
Weddings are expensive. You'll have to cut costs somewhere. But don't skip on the wedding video. I repeat, hire a videographer. I almost didn't, but three months later it was one my best decisions ever and I couldn't be happier.
A video may seem like something you don't care about, but after your wedding is said and done you'll cling to the memories you have because your wedding day is over in the blink of an eye.
Even Chris said he didn't care about a video in the beginning, yet the moment we got this back we sat down together and watched it with anticipation. We laughed, I cried, we laughed more, Chris cried a little… We got to relive it all over again and feel a tiny pain of sadness wrapped in a blanket of joy for that wonderful day that almost doesn't seem real now.
Without further ado:
Taylor & Chris – Highlight from Wooten Media Co. on Vimeo.
I can't get over the beauty of Steamboat, Colorado. I wish I could relive this day 100 times over.
Lastly, a big thanks to Ross and his crew for this awesome video. Wooten Media is out of Kansas City and I got his name from my friend, Ali, who got married in Chicago. He travels and he's affordable. Trust me, I checked out a lot of people and Ross was by the far best. Also, he's clearly very talented at what he does, and he's like a ninja that way he darts around capturing moments without being noticed at all.
Find his info here, I couldn't recommend him more.
Okay, Tuesday. Please be kind to me.