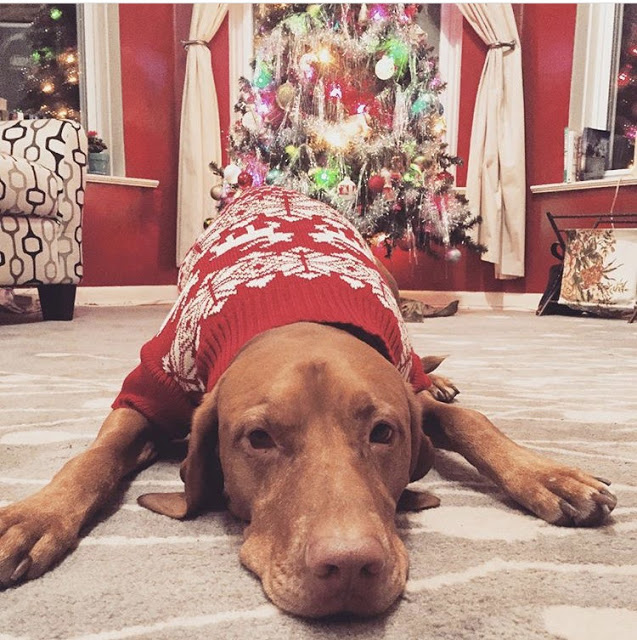 There's a tent colony beneath an overpass that is a few blocks away from where we live that I happen to drive by almost every single day. I'm not sure what it's like in your city, but tent communities are pretty common in Chicago.
One tent dweller has a black lab that sits outside his owner's tent every morning.
The lab appears to be well fed, well taken care of, and overall pretty happy. He wears a collar, a harness vest, and in the winter a coat.
It tears at my heart when I see people asking for money who also have animals with them, for both the person and the animal. But whenever I see this specific dog's owner standing in the street with a cup in hand asking for change, his dog is usually off to the side, patiently waiting. So from my perspective, it seems he's never "using" his dog to get money.
Am I implying the other people do use their animals for money? No. Maybe. I have no idea. I'm not trying to cast judgment here. I'm simply saying it's hard to see both humans and animals living on the street, especially in a frozen city like Chicago. I have no idea why they're in this situation, but what a tough situation to be in.
Anyway.
Two days ago I was driving under the overpass, saw my favorite dog and his owner, and remembered I had a box full of dog food and treats in my car sent to diva Harlow, from an awesome company known as Petcurean.
Due to an address mix-up when we moved, Petcurean sent two boxes of goodies my way because the first got lost (until my old landlord called and said it was found.) Harlow-the-food-critic is supposed to review the treats and let the world know what he thinks.
Since Harlow is at camp I thought maybe the black lab could fill in?
And so I quickly pulled over in a spot I shouldn't have pulled over, grabbed the box from my trunk and proceeded to run toward the tent colony with a giant box in hand and no coat, and probably a crazed happy look on my face feeling very proud of myself for thinking of this wonderful idea!
Luckily, the man and dog I was running toward didn't turn and run the other way.
I learned the dog's name is Kirby. Per the usual, I didn't get the owner's name as I typically only know people in my neighborhood by their dog's name. But the guy was kind and very thankful when I handed him the box of dog treats. And when I told him, "I see you almost every day with your dog and it seems like you take really good care of him," he smiled sweetly and said, "Kirby is my best friend in the world. We do everything together."
And now you probably think I'm romanticizing the moment here, but I swear to God Kirby the lab looked up at his owner in that moment with that look that dogs give, the look that is nothing but pure love.
Maybe I was fooled, but I got really good vibes from both of them.
When I checked back on them a few days later, I was told Kirby loved the treats. Wild Ocean being his favorite, which according to Petcurean contains: The single source fish protein in Wild Ocean is MSC certified fresh line-caught cod, pulled from the cold, clean waters off the coast of Alaska.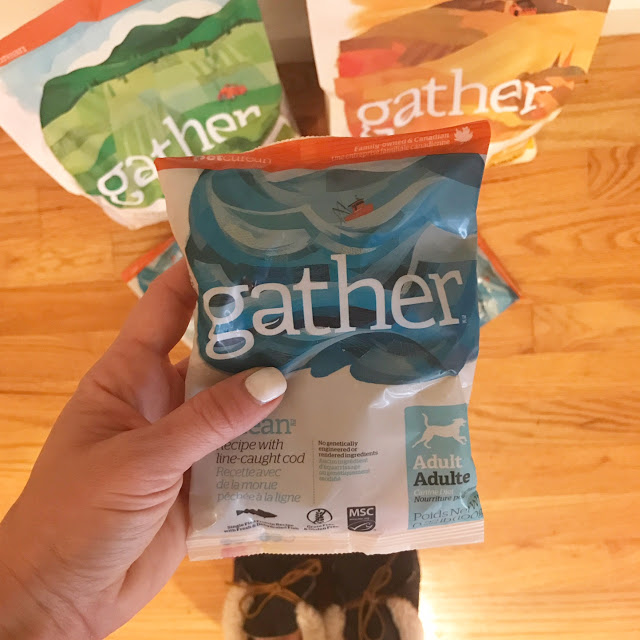 For those of you curious about Petcurean, their new line of pet food is GATHER- which is a new category of pet food crafted from certified, organic, non-GMO and sustainably produced ingredients.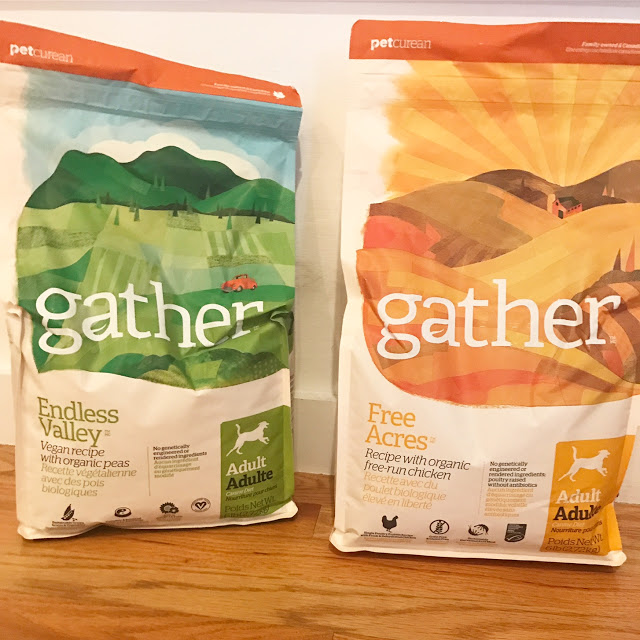 Harlow is a picky eater (why wouldn't he be?) and he loves everything from Petcurean. *Also on that note, please no one tell Harlow that I gave away a box of "his" treats as he is super selfish about this kind of thing and would NOT be pleased. I don't know how I raised such a princess, but I did.
Thank you Petcurean for being super generous and sending an extra box that I was able to pass along to another pup who really appreciated it!
Have a good weekend, just two more weeks until Christmas!