In a surprising turn of events, I woke up feeling energized and excited about today.
I say "surprising" because typically the day after a long weekend/vacay I can barely move for a few hours. Yet, for some reason I jumped out of bed before 6:30 a.m. and was at the park with Har by 6:35 a.m. I can only attribute this odd behaviour to the fact I officially have that summer feeling.
And it feels so. damn. good.
It's that feeling when you want to stay up late and get up early. Be outside as much as possible. Do things you might not normally do, like sit on your stoop with a book, or lay in the park with your pup. After months of hibernation, Chicago is awake and the energy is infectious!
So last night, after a day of walking the neighborhood, eating tacos at Big Star, and buying Harlow a pool for our rooftop… Chris and I decided to tackle our usually boring Sunday night (now Monday night) emails from the comfort of our deck.
Our twinkly lights were on, a light breeze was felt, and a few glasses of wine were had.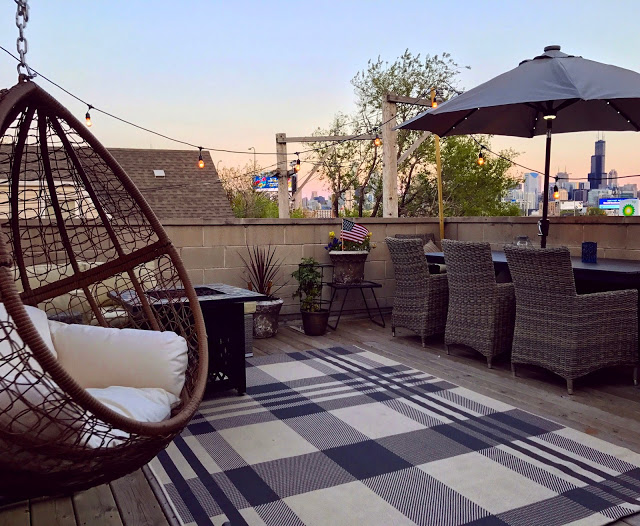 It was so so nice. Summertime in Chicago always seems too good to be true. Simply walking out your front door and not being slapped with cold air almost feels like a fairytale.


"You mean we have at least four months of not being afraid to go outside?! For real? No time to waste then, let's do EVERYTHING."


That seems to be the mentality for most Chicago people in the summer. Every patio is packed, the beaches are full, and boats are everywhere up and down the river and on the lake. Like I said, it's pretty amazing.
Speaking of, this week (or next) I'll be doing a summertime guide to Chicago. If you're planning a vacay here, let me know anything specific you'd like me to include!
Chris and I typically tend to seek out patios, the beach, or rooftops. This is our first summer with our very own private rooftop area and we are VERY excited about it.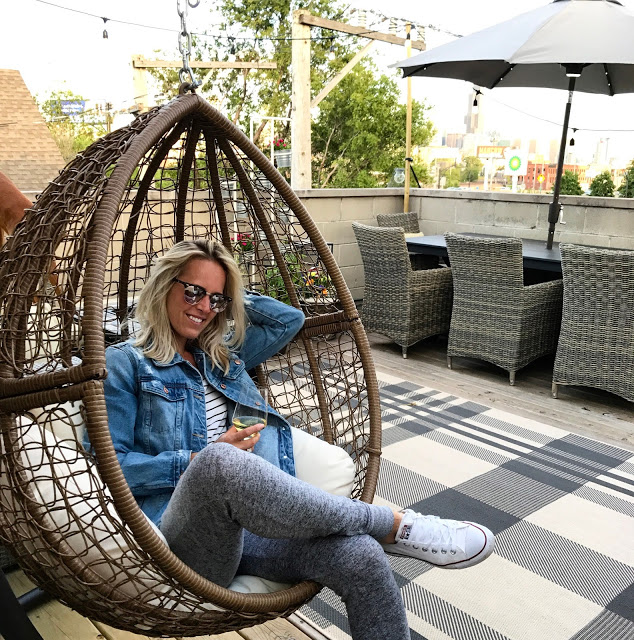 Pretty much everything you see is from Hayneedle because their outdoor furniture is amazing and so is their customer service. You've probably heard me talk about this company a lot, but that's because I seriously love all of their stuff. (It's also where so many of our indoor rugs come from, like this runner I get frequent emails about.)
I basically live in this egg chair right now… And guess what? I'm partnering with Hayneedle and actually giving one away tonight on my Instagram @thedailytay, so check it out later if you'd also like to live in your very own egg chair.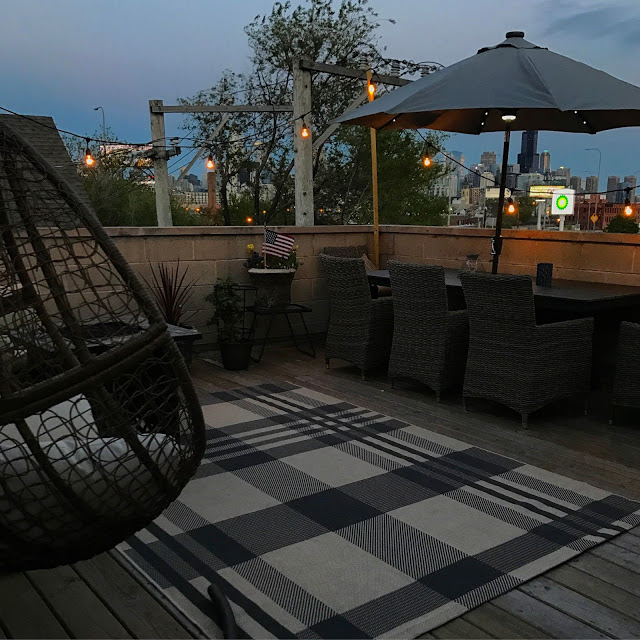 Vintage string lights found here and solar lighted umbrella found here.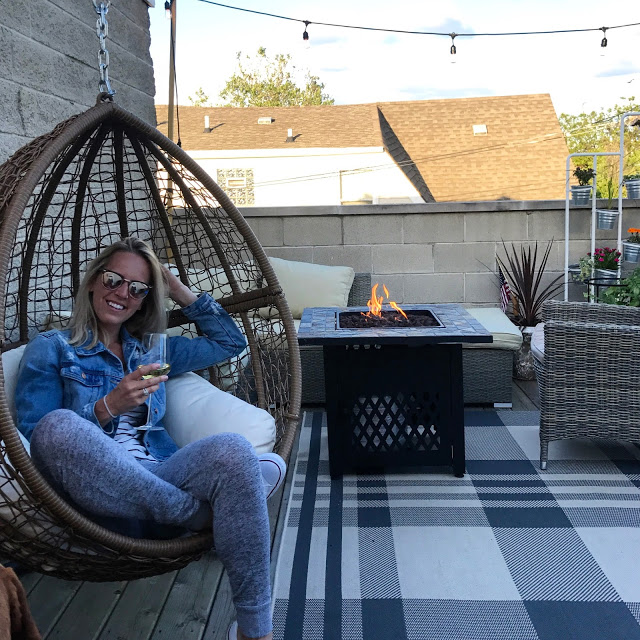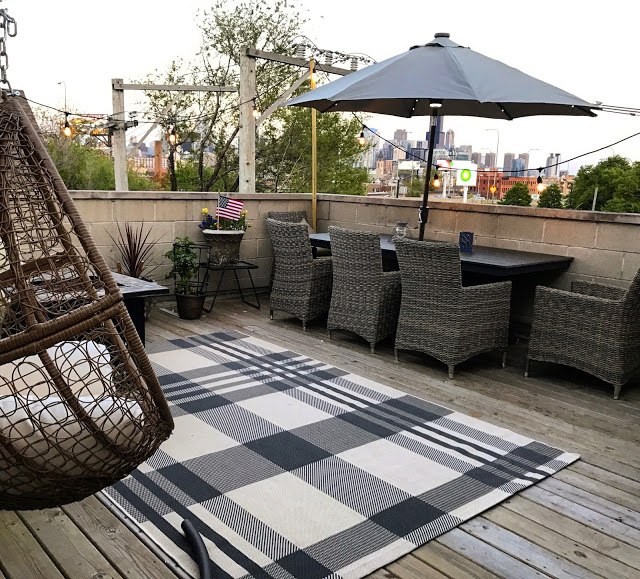 And that's a peak onto our rooftop. Not pictured: small swimming pool for Harlow (he insisted.) What are some of your favorite outdoor pieces?
Posts to come this week:
*Chicago Summer Guide.
*Unsolicited Advice For Brides-To-Be, (a list of things I wanted to skip out on, but am glad I didn't.)
*Memorial Weekend in North Carolina. (so. many. pics.)
*Changes in T-Shirt Town (exciting things happening!)
That list is more for me than you, (I have a feeling staying on task this week may be difficult.)
Happy Tuesday. Happy Summer. Happy everything! Stay present or it will be Fourth of July before you know it!