Well guys, we made it. We're in 2018. And we're in January.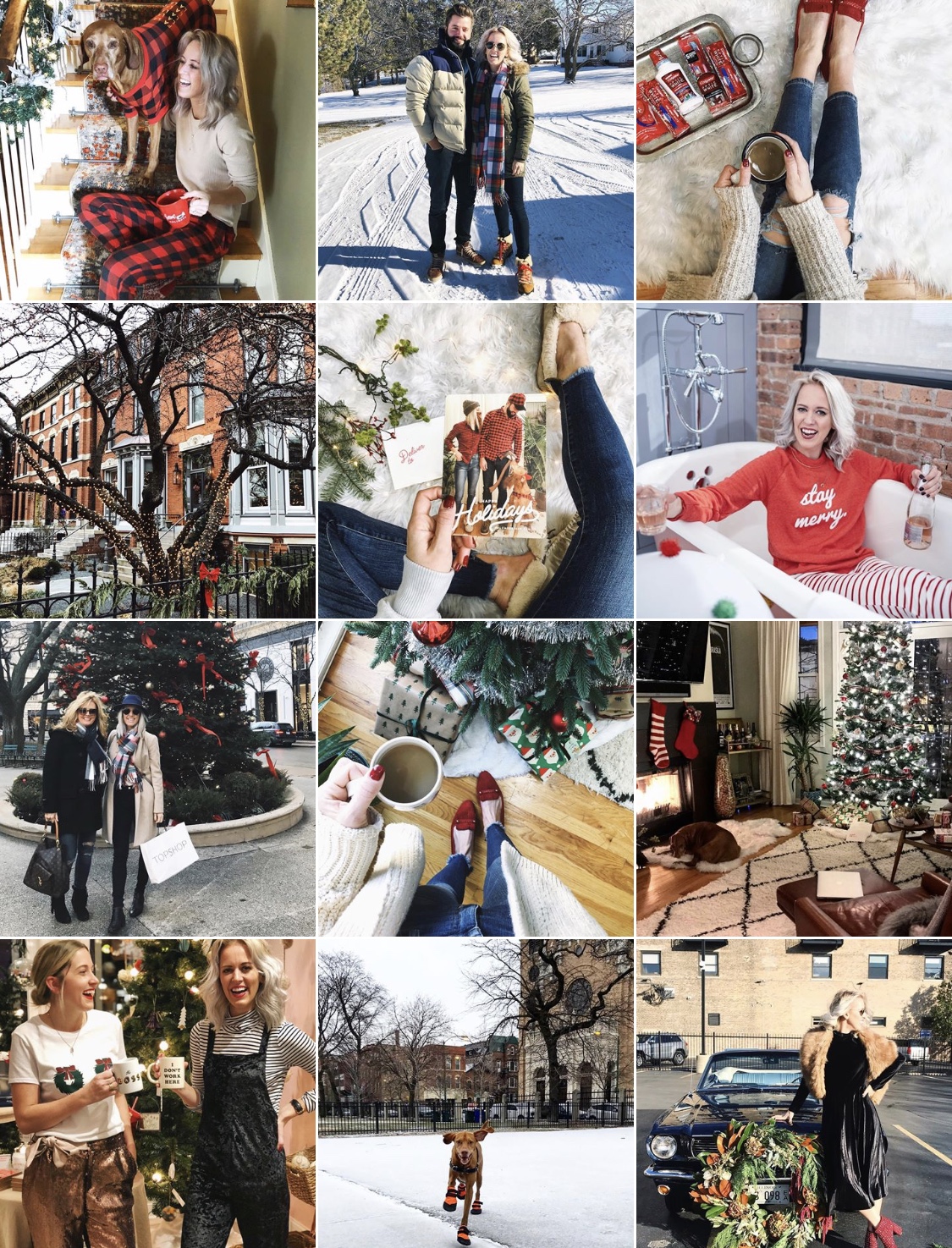 Frigid temps aside, I kinda love January. It's taken me a long time to accept this about myself, but it's true. I love this dreadfully cold and somewhat depressing month.
Let me explain…
I think of December as a really fun houseguest. In preparation of its arrival you stock your fridge with extra nice wine and cheese. Decorate every room from top to bottom. And then when it finally bursts through your door all red faced and buzzed from its plane ride in you're SO EXCITED. December is here, it's finally here! Oh what fun we'll have together!
And then you go out more than usual. Have more parties to attend. Spend more money than normal. Have more holiday dresses to wear. So many cocktails and Christmas music and cranberry appetizers, oh my! Time is zooming by and it's all so holly, jolly, and fun!
Until…
Until you're suddenly exhausted and start to think, okay December. I'm a little spent. Maybe… maybe it's time to leave.
Reluctantly, December finally gets the cue. And once it's actually out the door you're a little bit sad, but also a little bit relieved. You get your home back! Your routine. Your quiet…
You get January.
A month to put your home (or life) back in order. Clean out the closets, reorganize the drawers, not leave the house after 6 p.m…. Oh January, we're in a for a good 31 days of cozying up.
Does that make any sense? Or am I loopy from ten cups of coffee today? I don't know.
Regardless, I'm excited to get back to normal around here. I'm going to get back to my usual 4-5 posts a week. It has killed me to be away like this. And don't you worry, I'll be posting all of the obligatory New Years posts. I'll be sharing my 2018 mantras and resolutions, my review of 2017 and what didn't go so well, and of course my plans to be a completely new person this year 🙂 More water, more pilates, getting up at 6:00 a.m. everyday… You know the deal.
Lots to come this year. I have a good feeling about 2018. What about you?