This is a sponsored post written by me on behalf of Visit Indiana for IZEA. All opinions are 100% mine.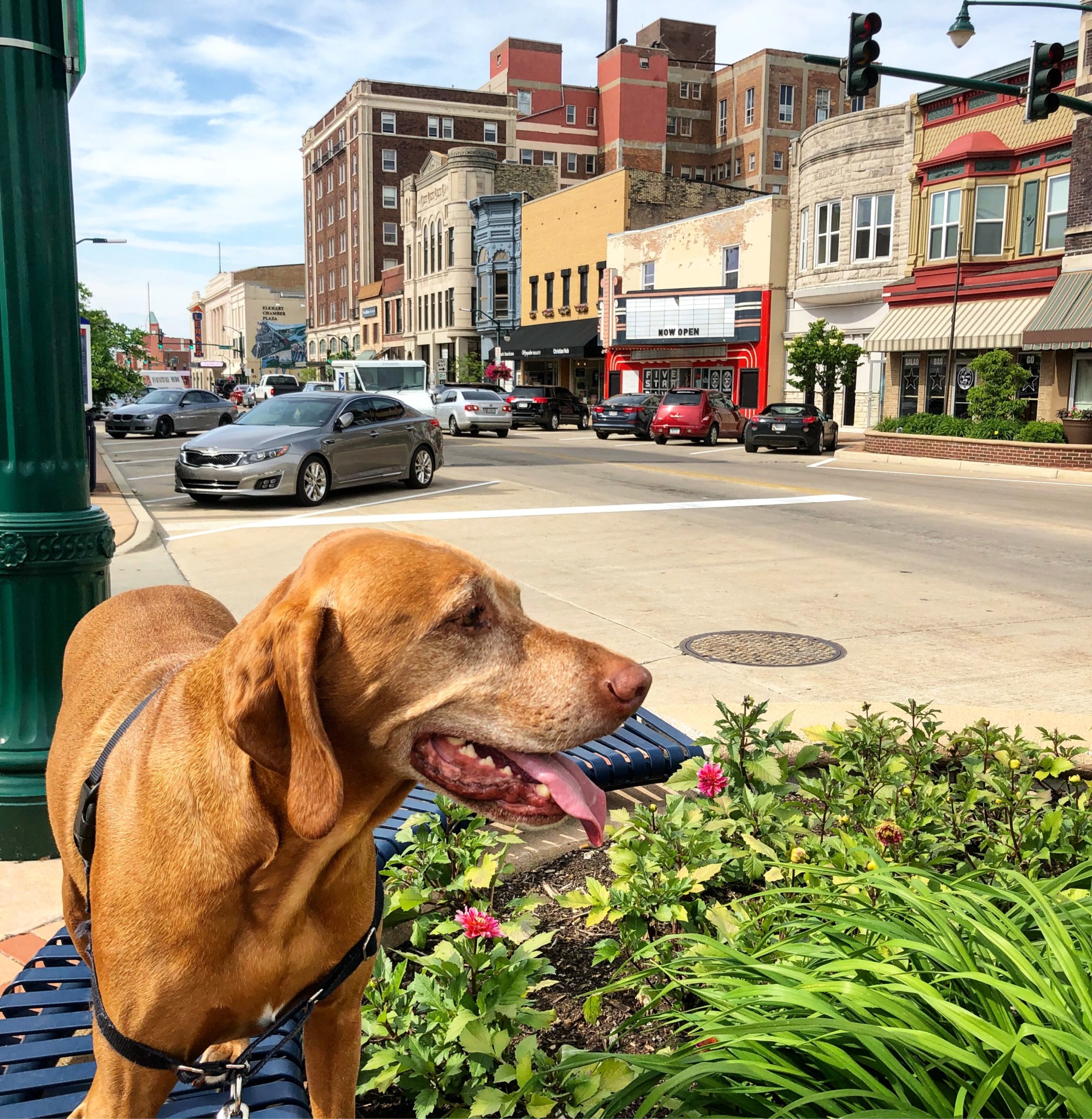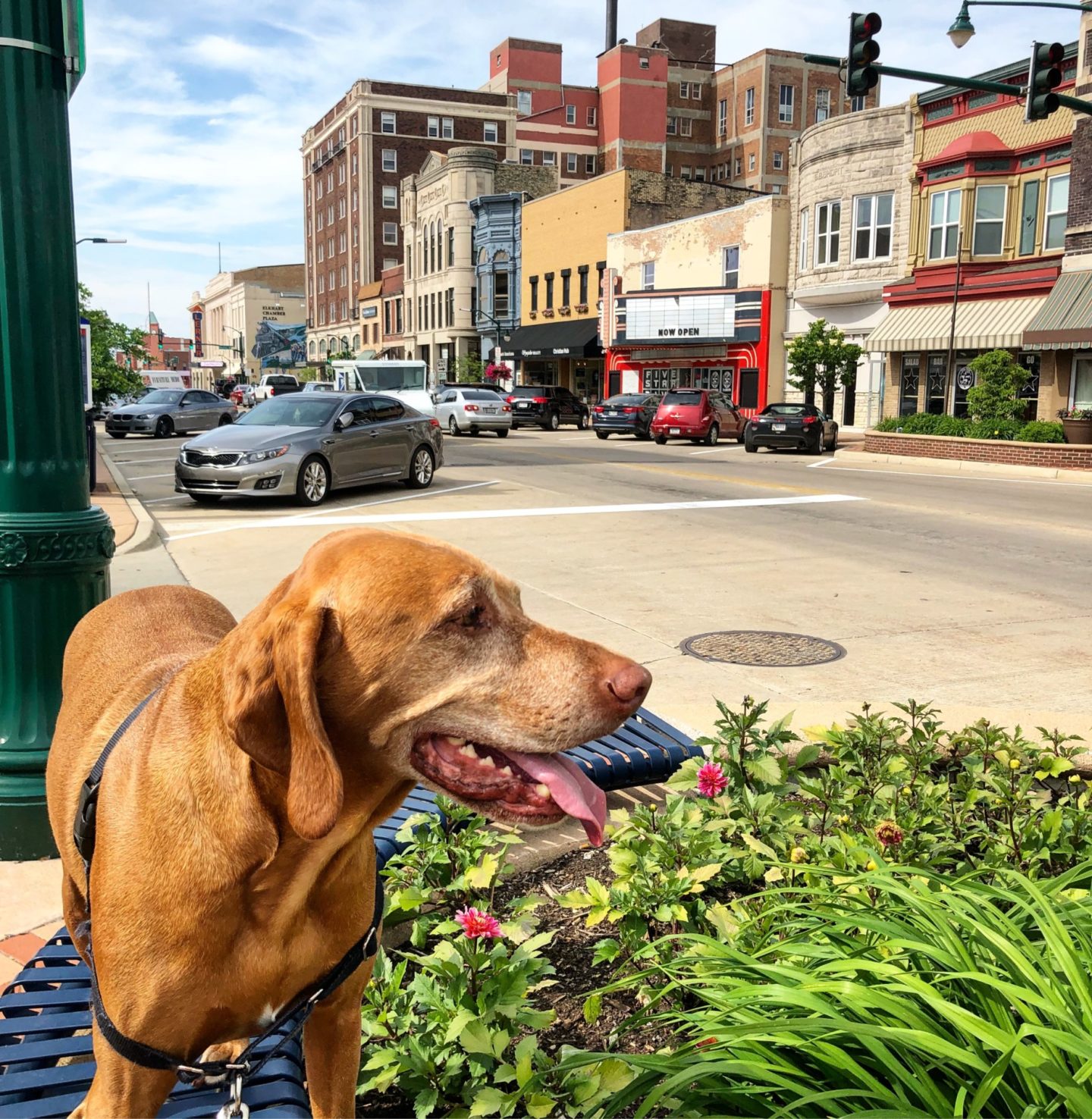 It was about two weeks ago when Harlow told me he was "burnt out." He has a very grueling work schedule (according to him) and he said he needed some time out of the city "to decompress." So he asked if we could take a quick mini vacation to somewhere he'd never been before.
"Sure, sure, sure," I said. And when I asked him where this ideal mini vacay would be, he told me Indiana. Apparently, he'd been reading up on the quilt gardens, the scenic Amish Country backroads, and Elkhart County's craft breweries (to name a few) and wanted to see it all for himself.
So last Wednesday we packed up the car and left Chicago to do some sight seeing in Elkhart, Indiana. The drive was easy peasy; it took us just under two hours to get from our home in the heart of Chicago, to Elkhart.
It was a gorgeous day, so the first thing we decided to do was park the car and walk around the lively downtown area to get a bite to eat as well as pop into some of the cute shops and galleries.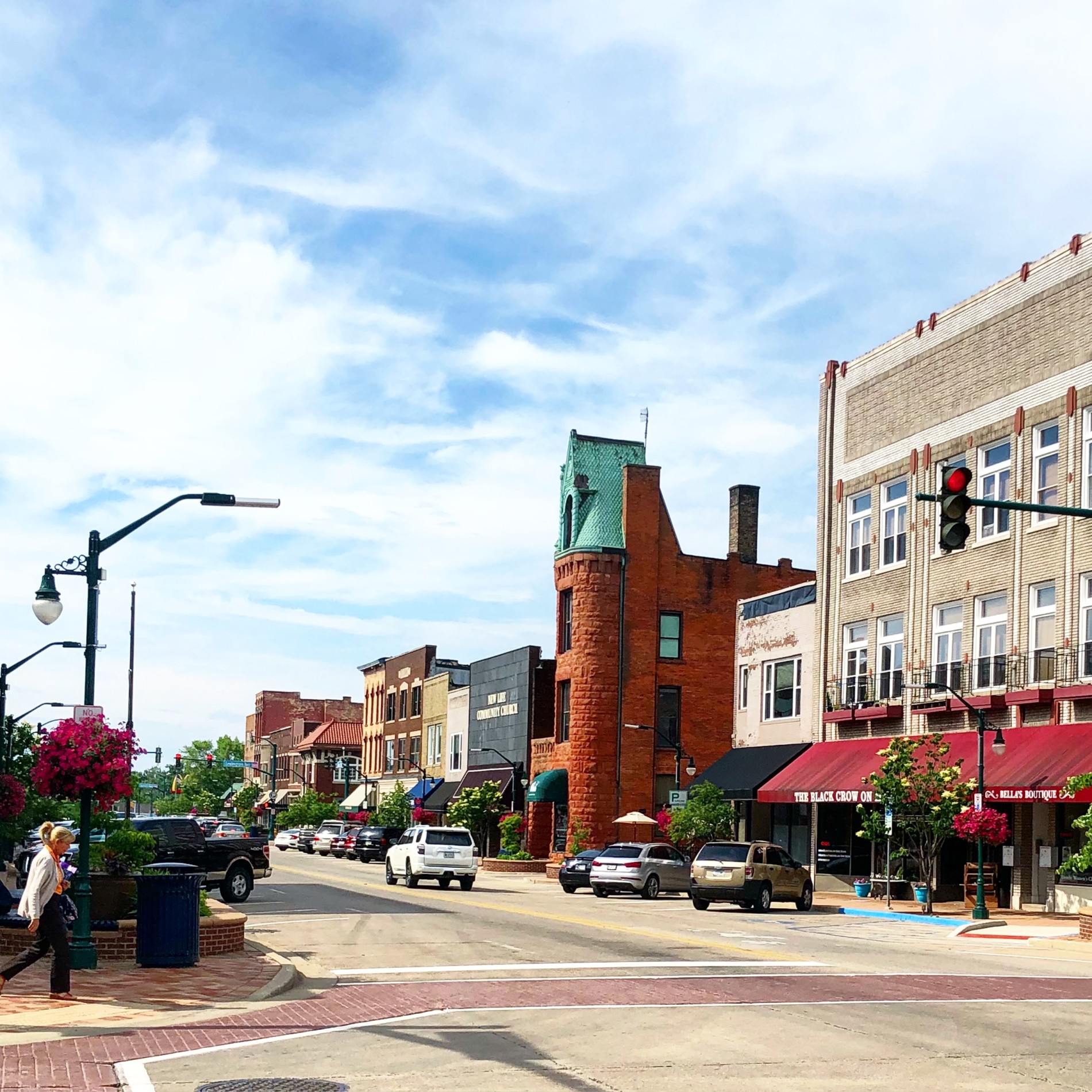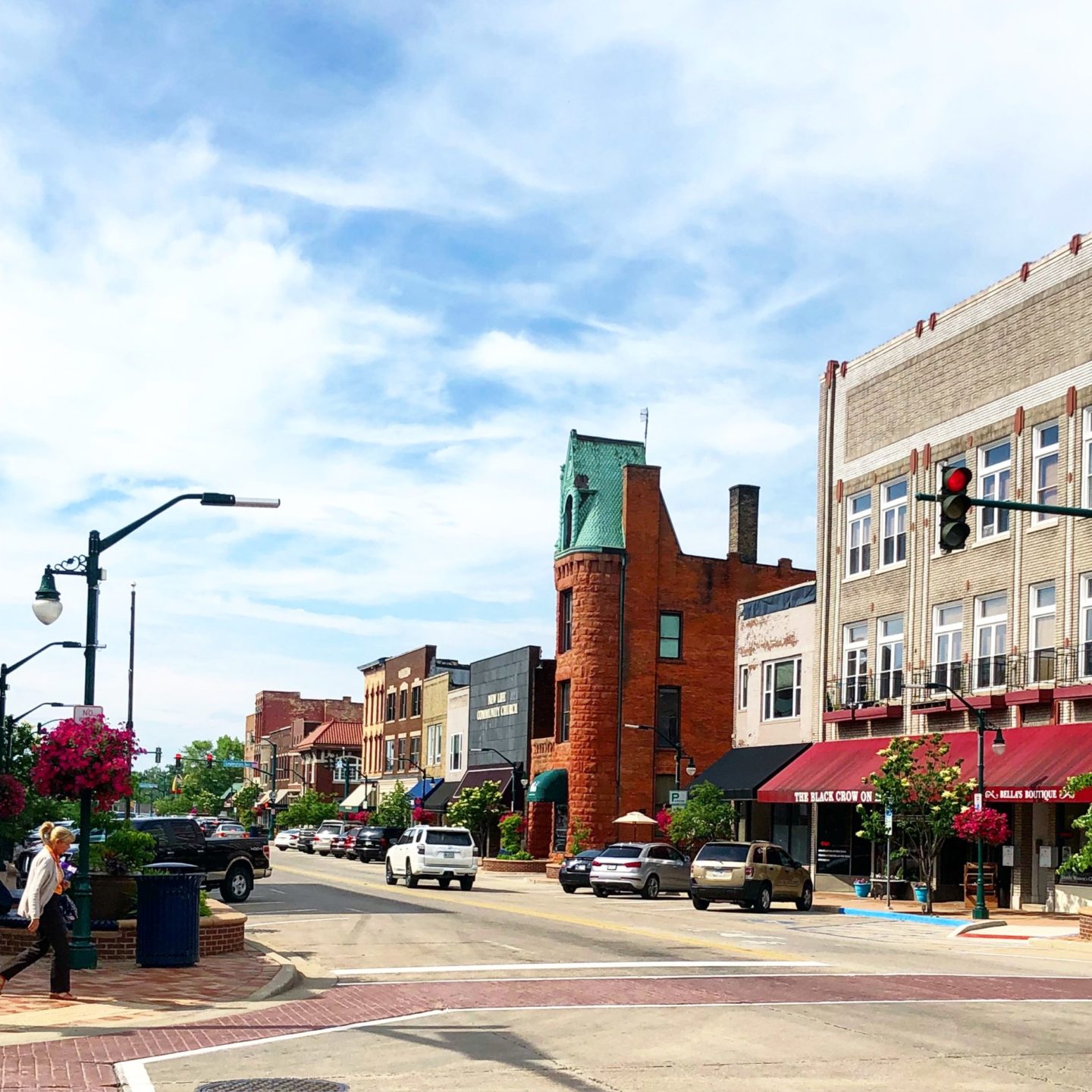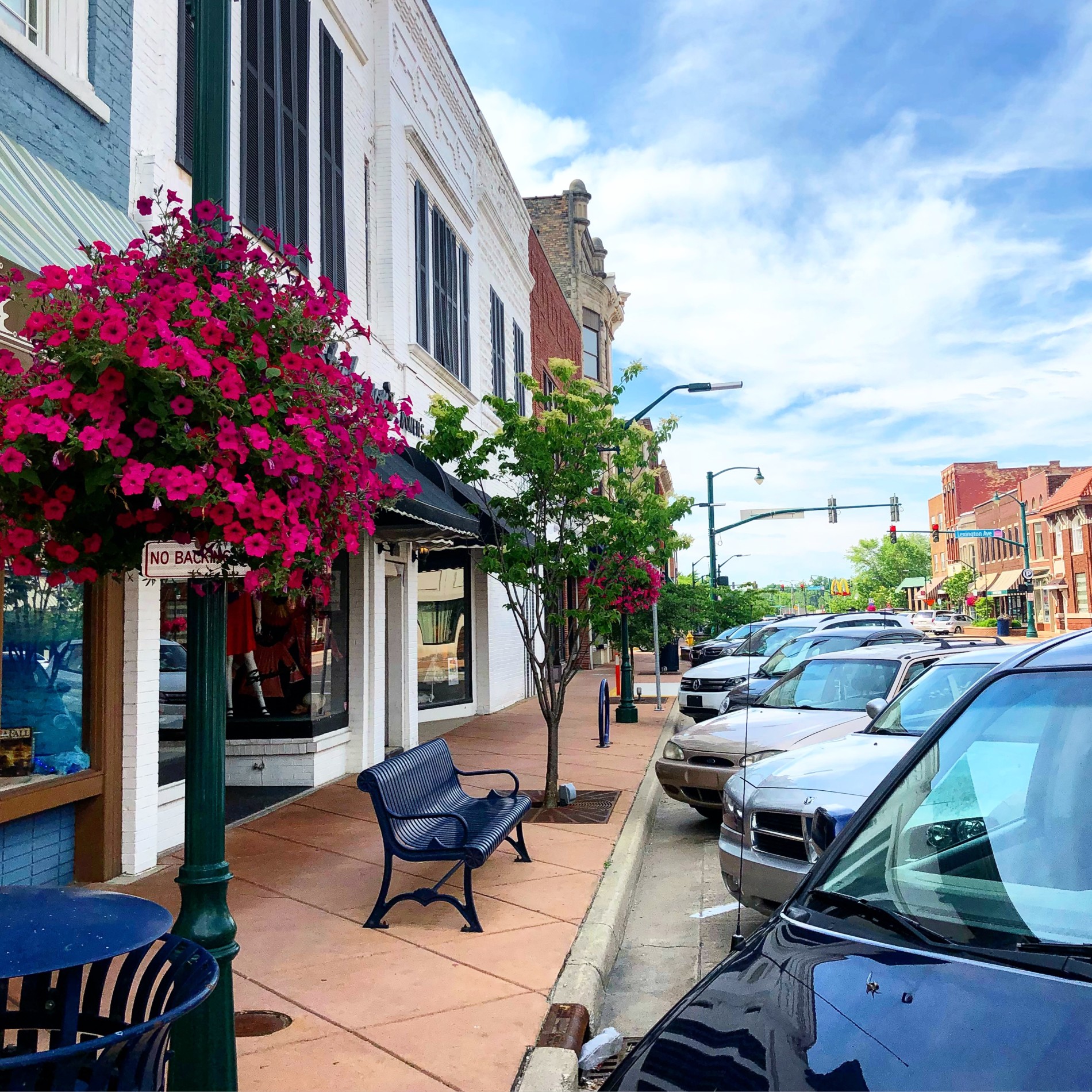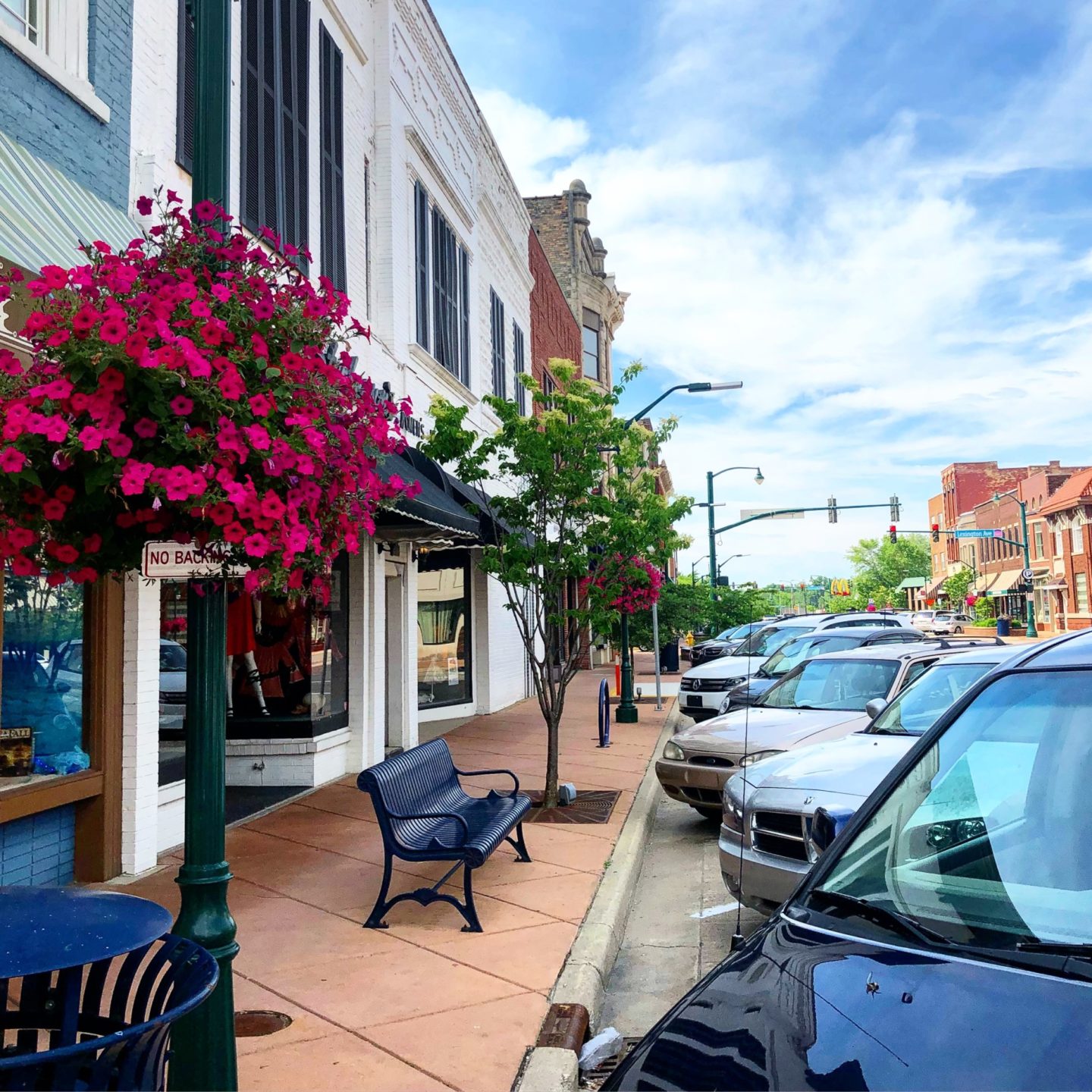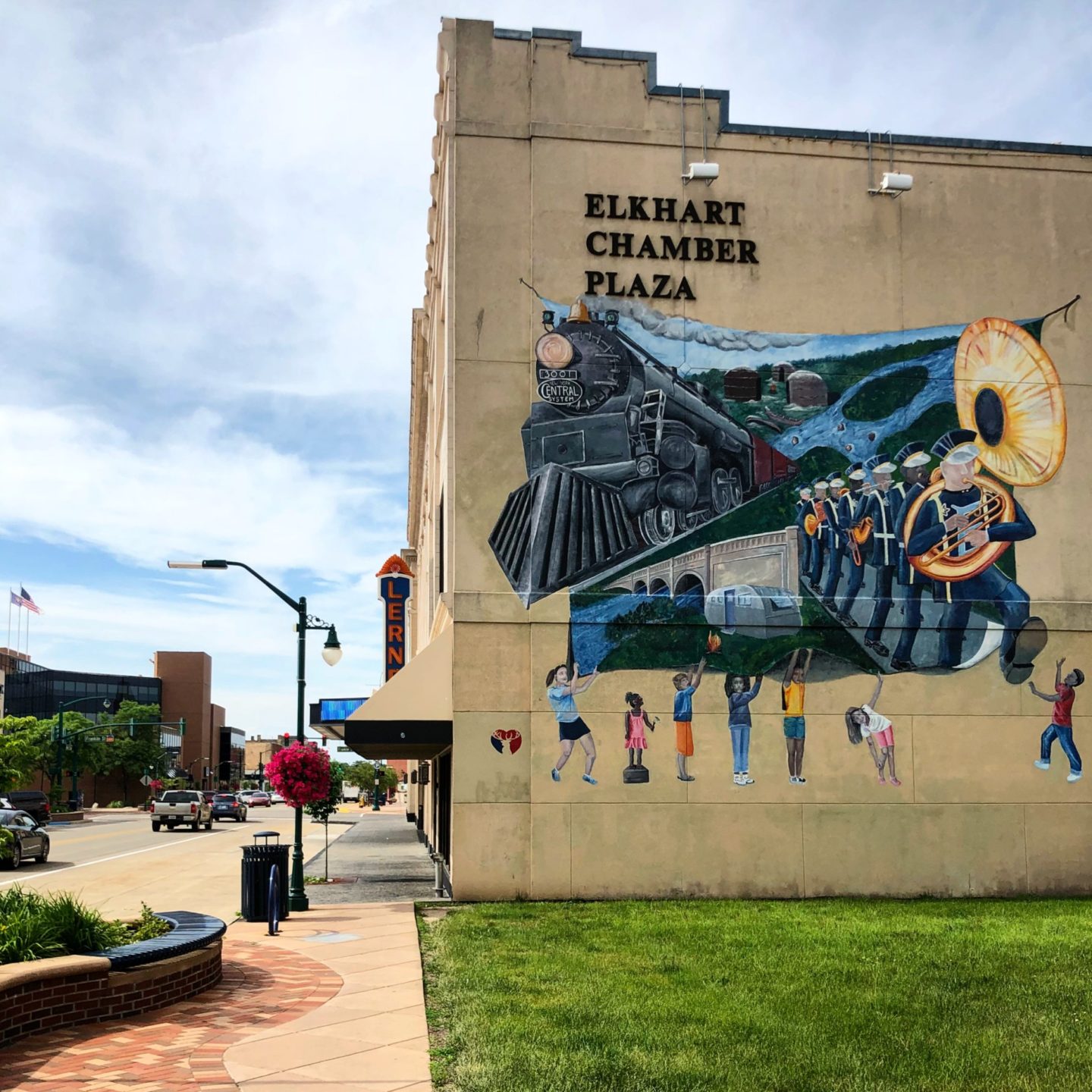 The downtown was absolutely charming and perfect for an afternoon stroll.
After we did a little shopping (and Harlow got ice cream) we made our way toward The Old Bag Factory to check out some antiques as well as the famous quilt gardens.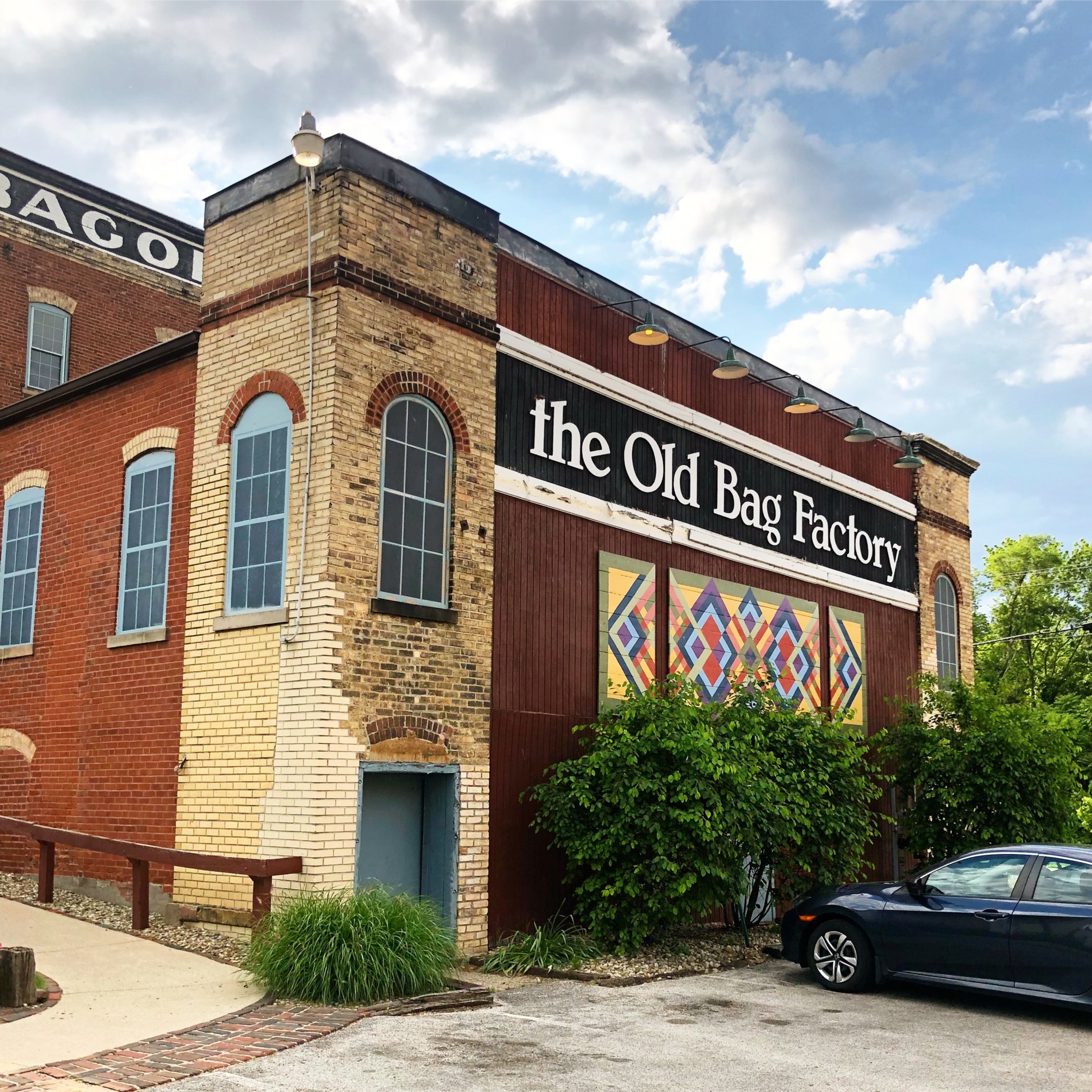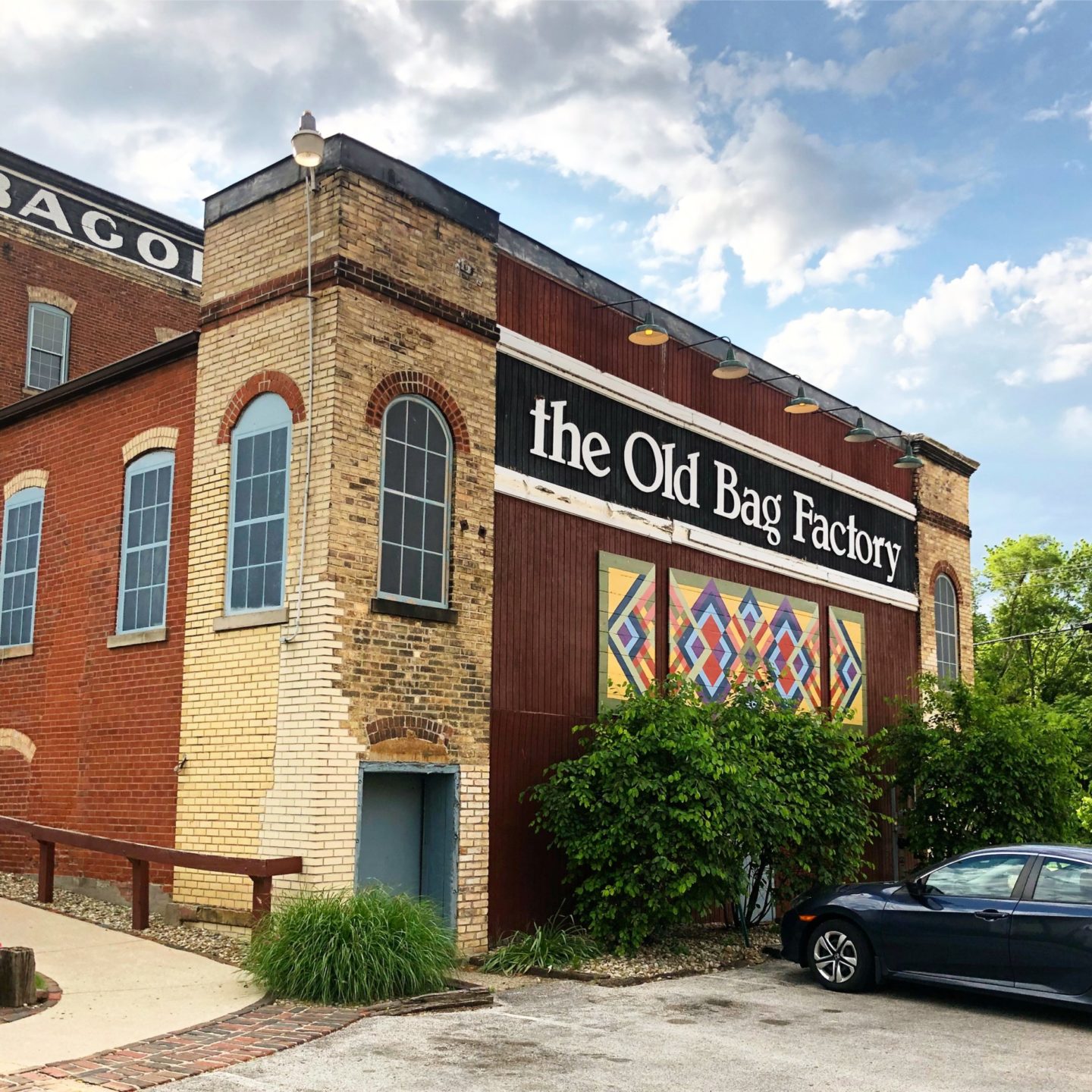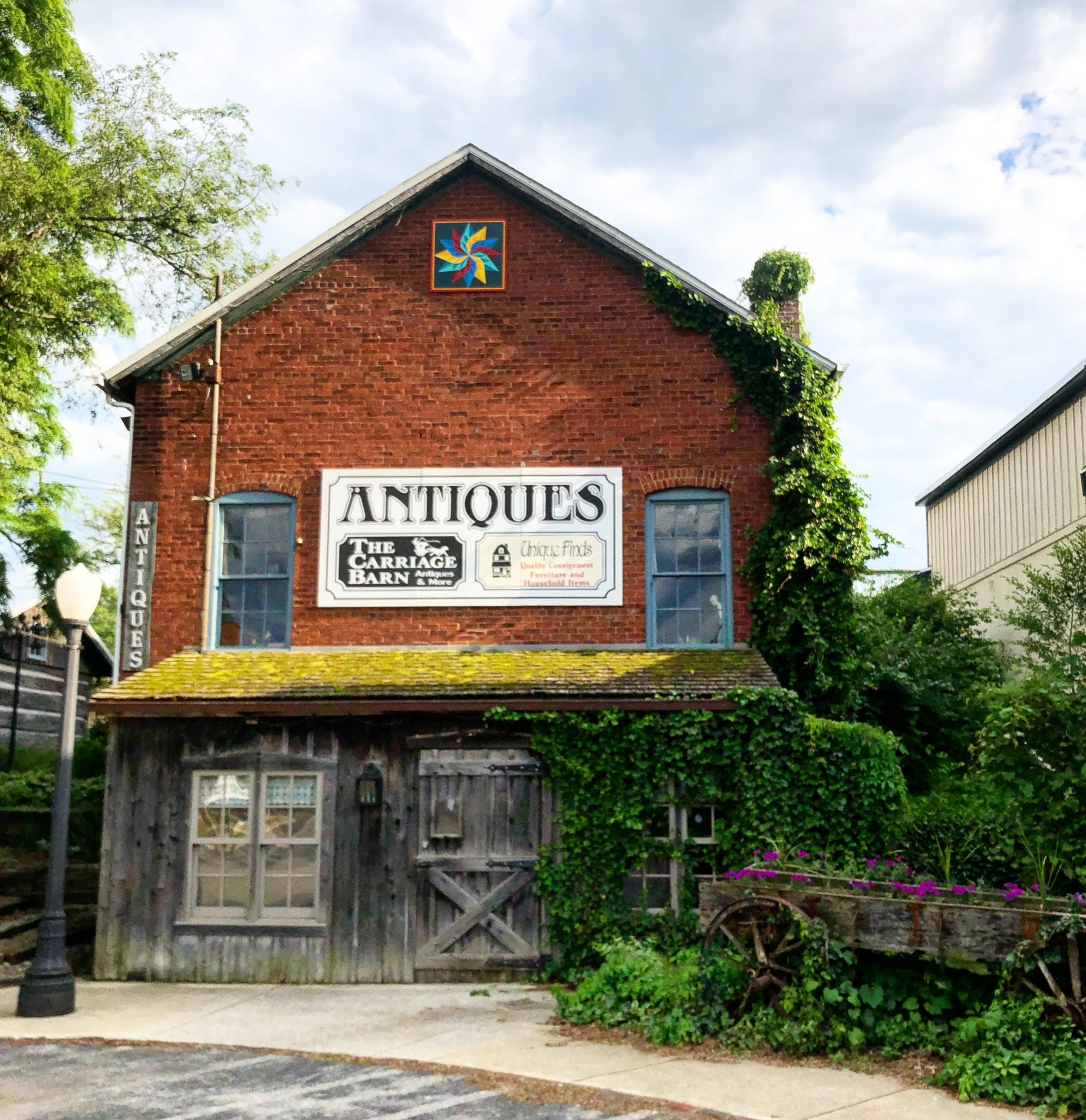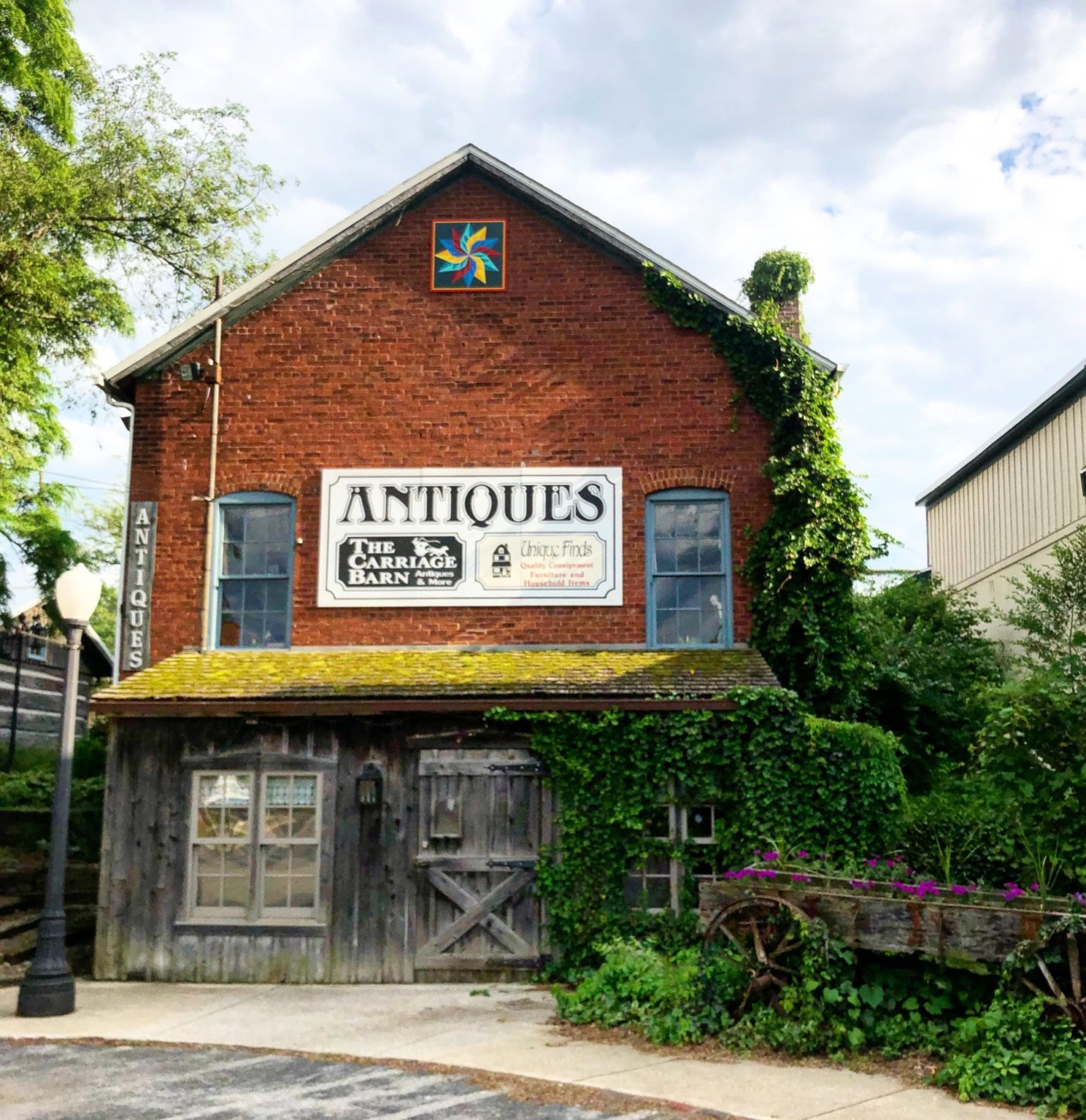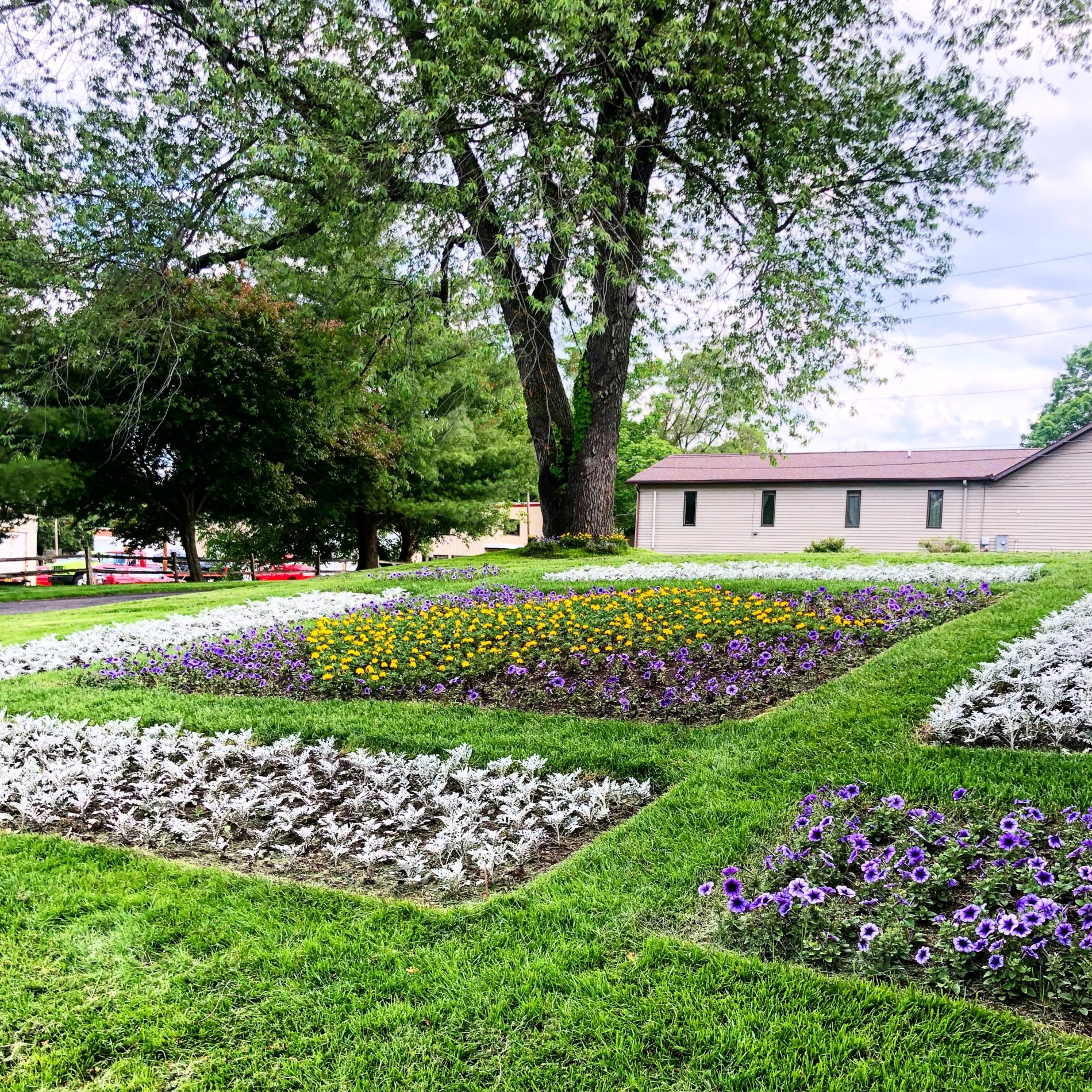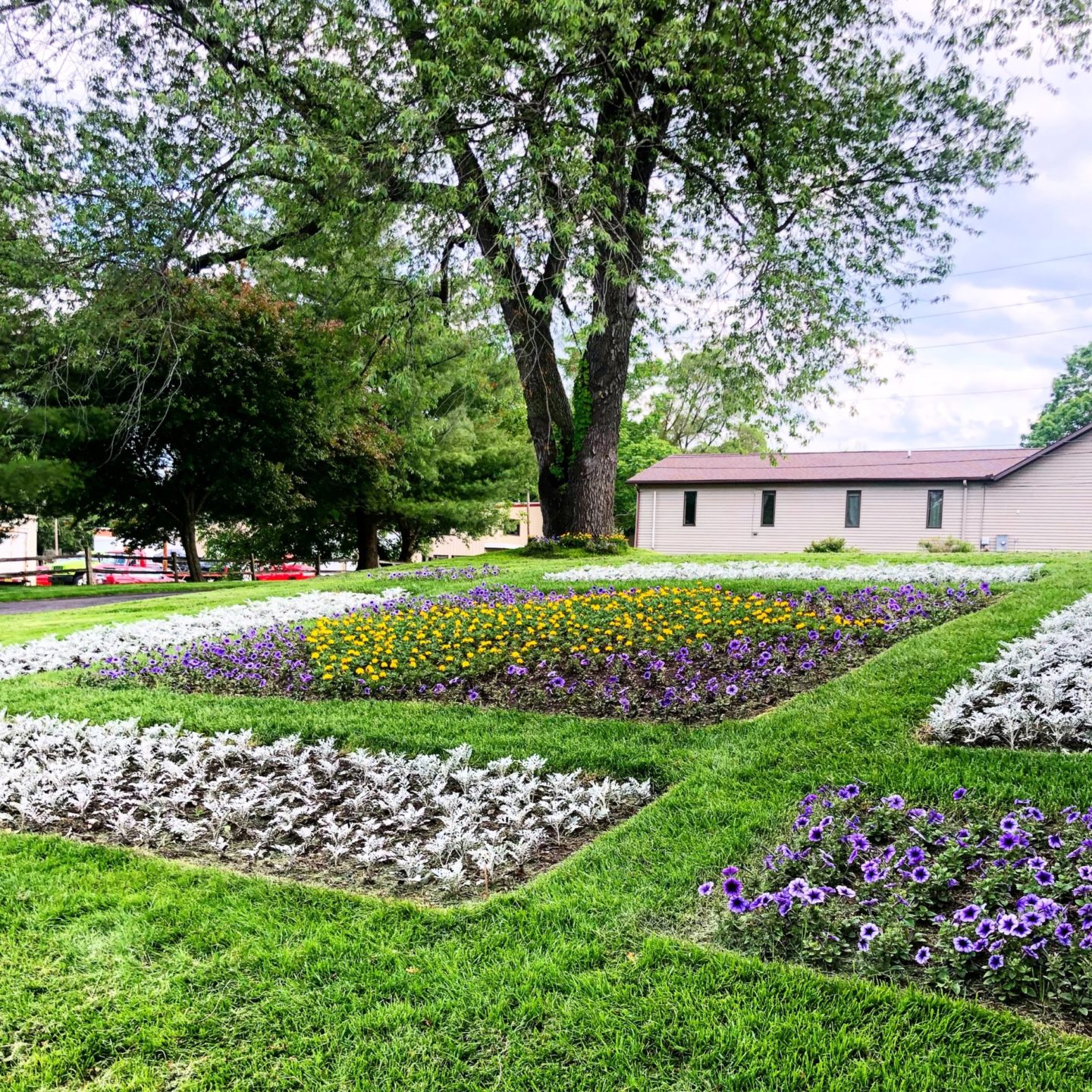 After a full day of walking around and sightseeing, we started to get a little hungry so we called our good friend, Erin from Living In Yellow, and she met us at the Goshen Brewing Company.
We shared some small plates, drank a few beers, and enjoyed the live outdoor music while Harlow pranced around the brewery patio greeting people like they were old friends.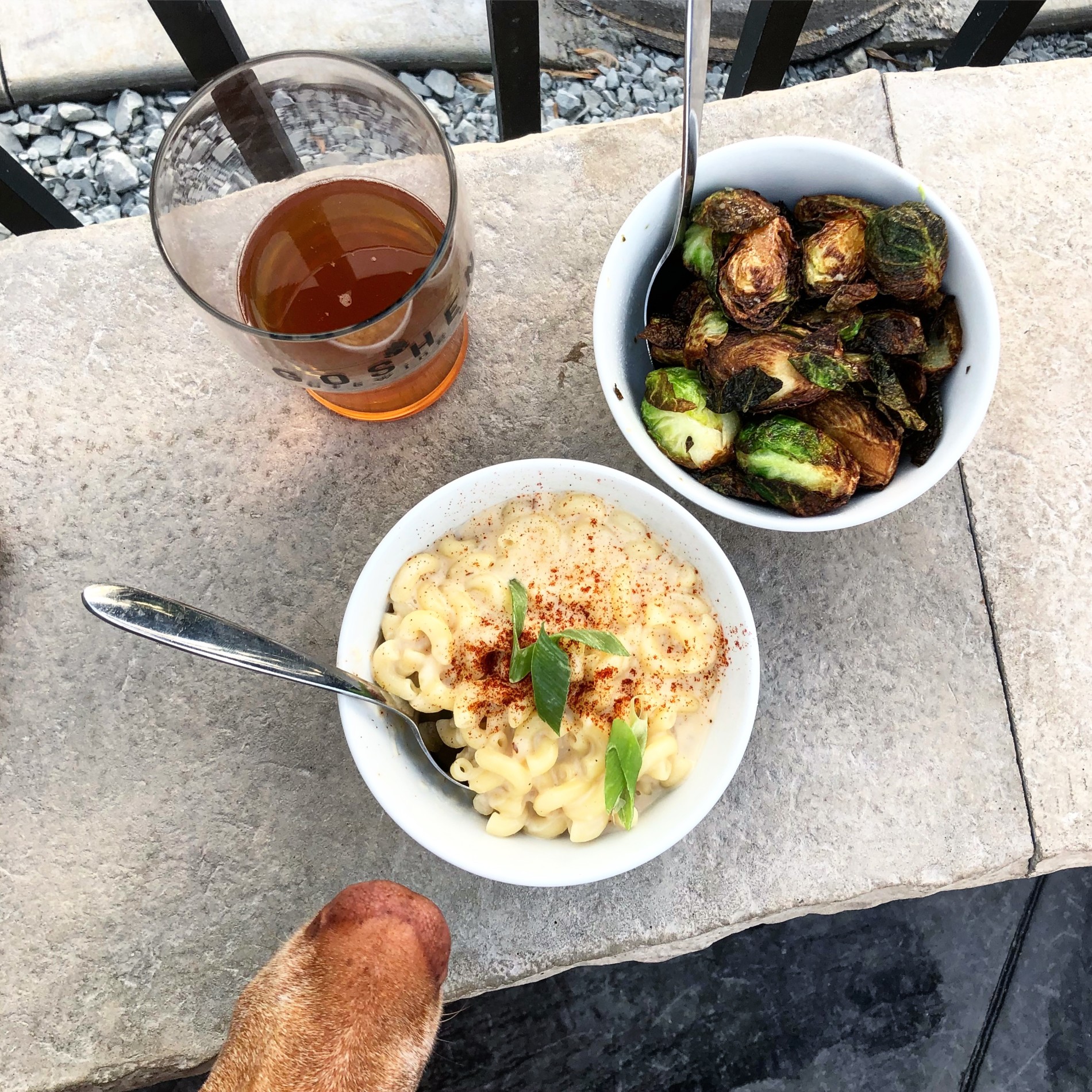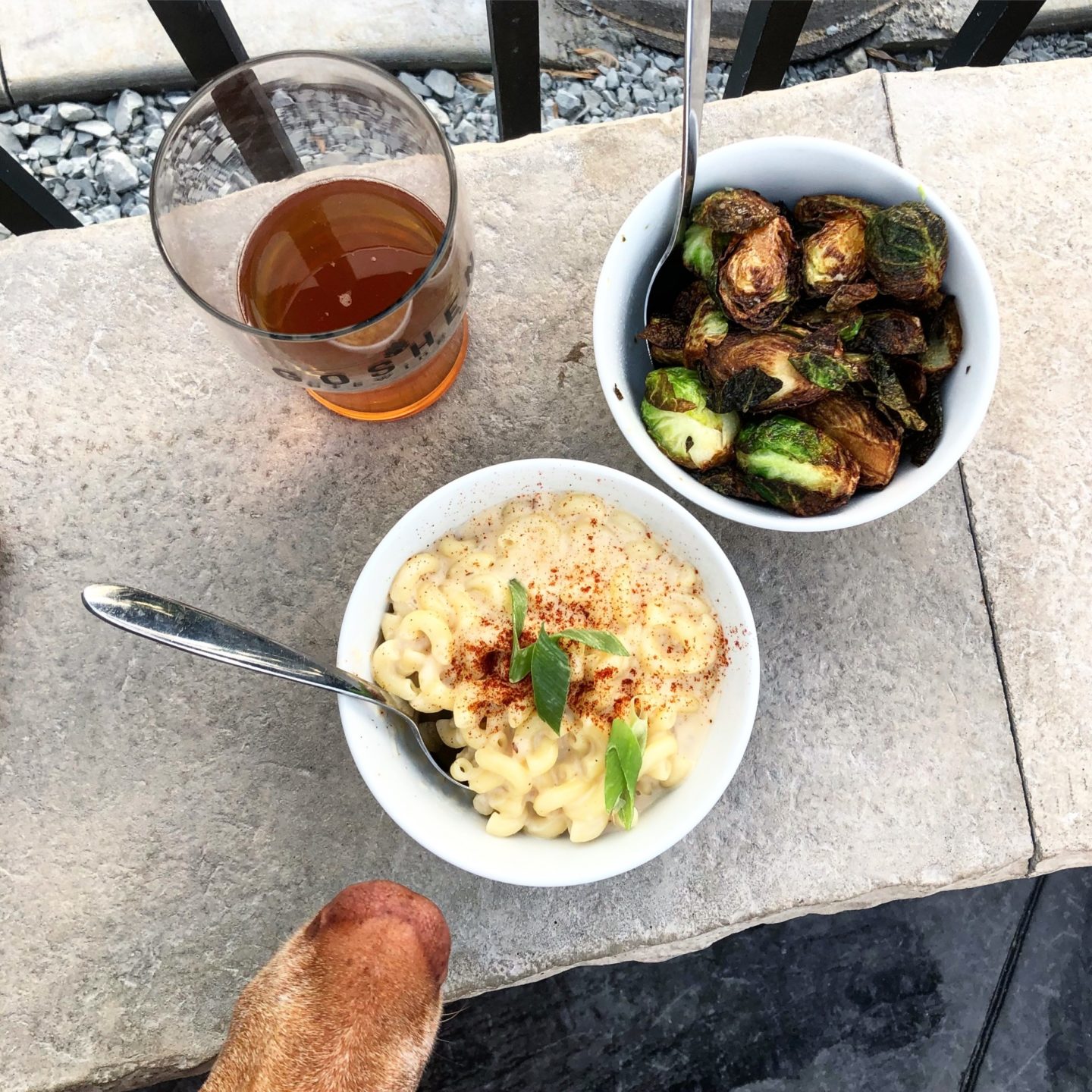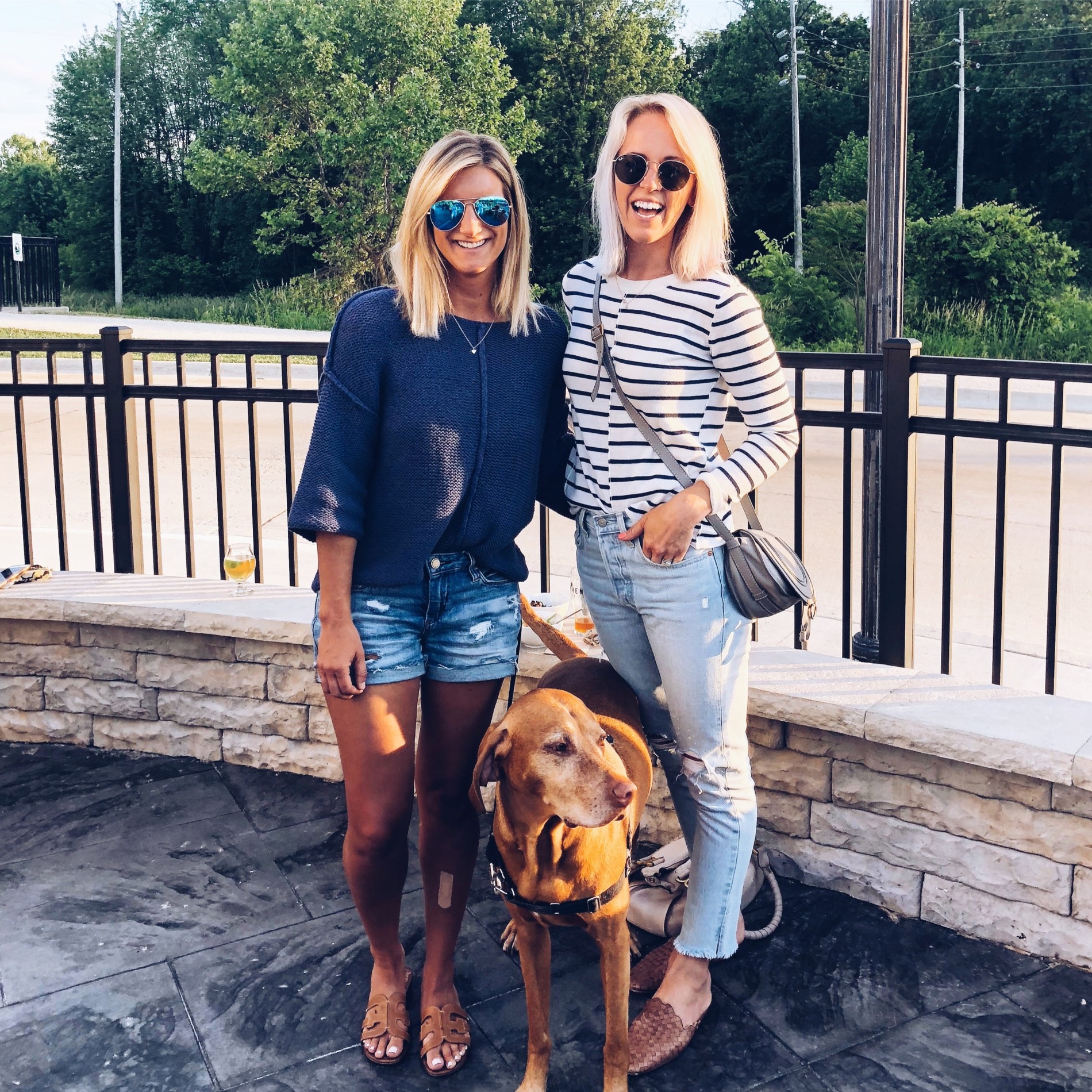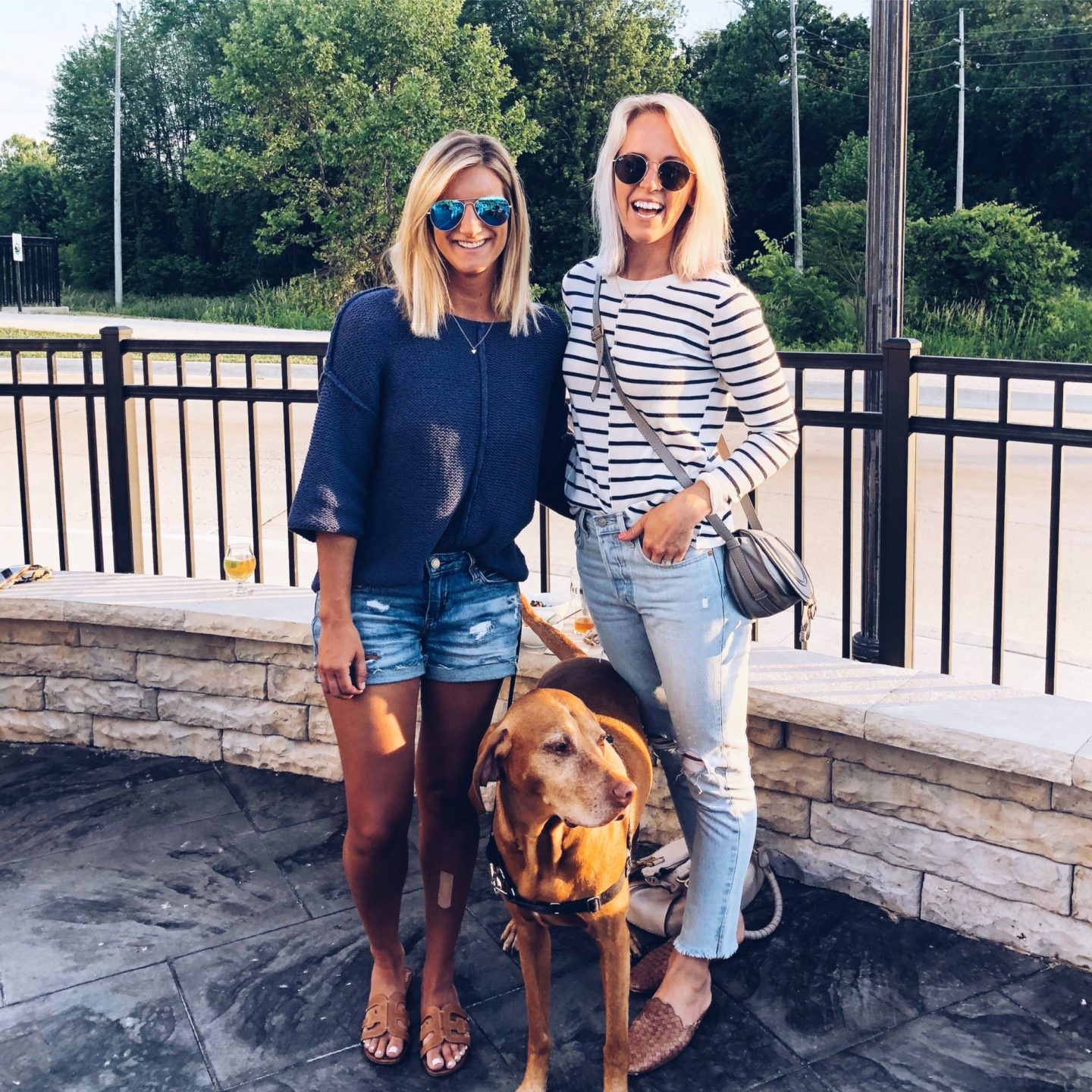 The following morning we got up early to grab some breakfast and coffee from a local coffee shop and then drove the scenic Amish Country backroads to check out some hand-crafted goods.
It was a perfect little getaway and both Harlow and I came back to Chicago feeling relaxed and refreshed. If you're looking to get out an explore a bit this summer, I suggest you Plan Your Trip to Elkhart County today!