This week has gotten away from me. And I fear if I don't get a post in today it may be another month.
So this is where I'm at right now… We leave Friday for a wedding in Wisconsin. Come home Sunday, pack up again, and leave Wednesday for Europe. We'll spend about twelve days traveling around Prague, Vienna, and Budapest. And I am so excited!!
So excited. And just a wee bit overwhelmed.
Because right now (like at this very moment) there's a team of people in our house giving our bedroom a full makeover. As of 7 a.m. this morning the only things remaining in the room were our mattress and two houseplants (and the awesome new light fixture they installed two days ago.)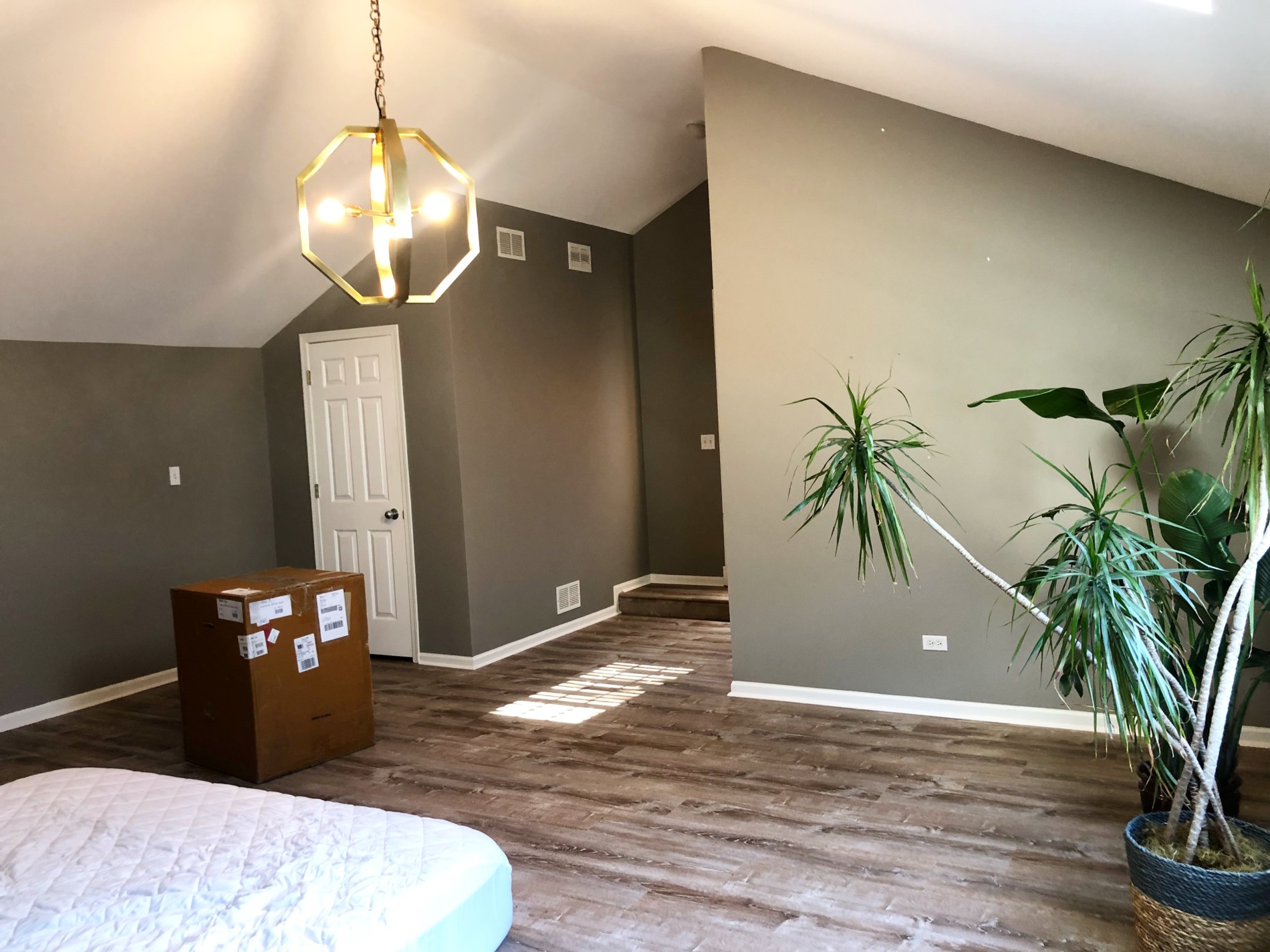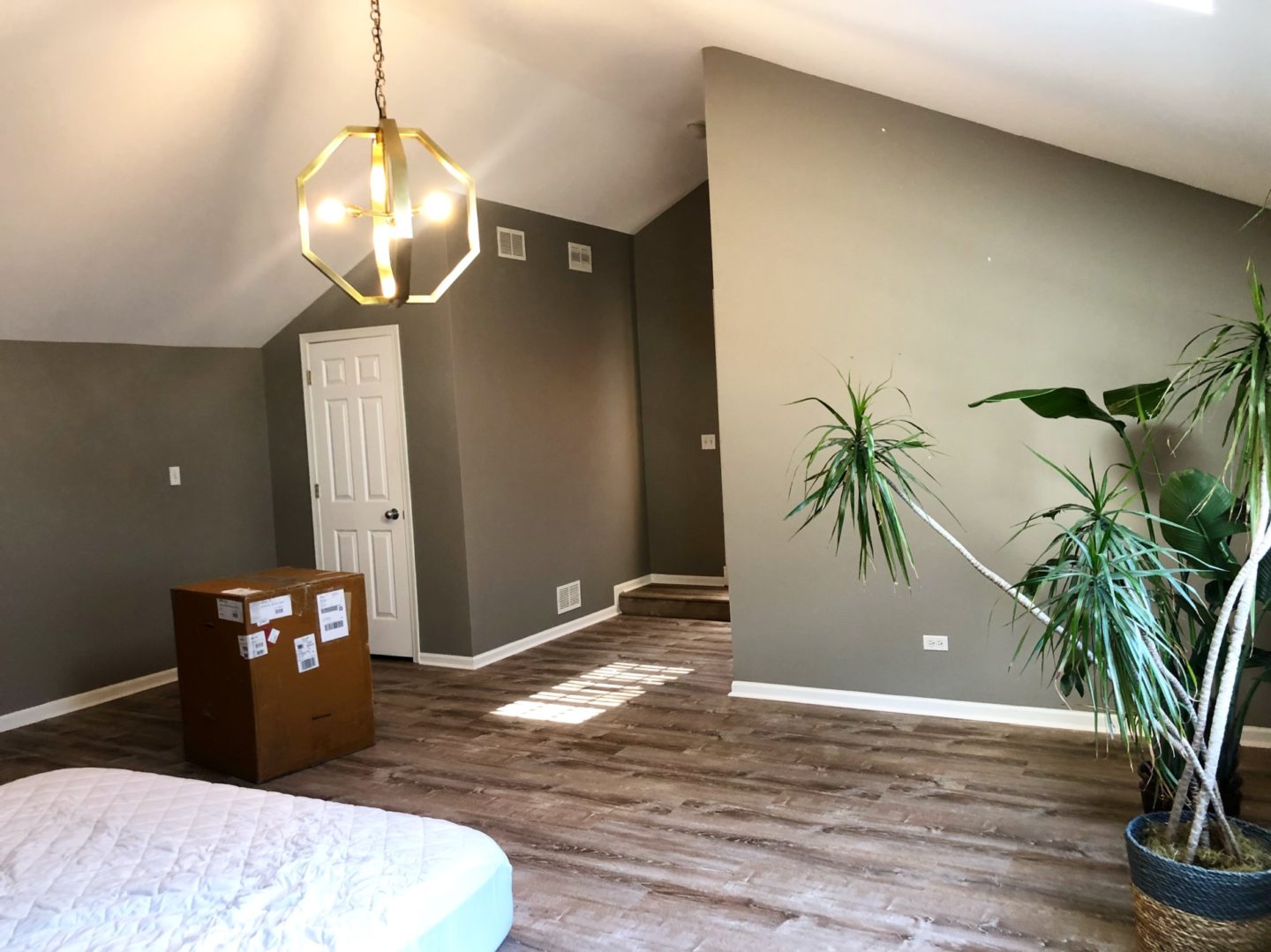 This whole thing has been just about a month in the making. So it's gone rather quick, but for the past 7-10 days we've been living out of bags and boxes as we packed everything away and made room for the the new pieces. So the fact it's finally happening today has me a bundle of nerves and excitement and it's taken me about two hours just to write these few paragraphs.
This is by far the coolest project I've ever taken part of in my ten years of blogging and I still have no idea how I got so lucky to be able to do it, but as soon as I get clearance to give you details I will tell you EVERYTHING. What I can tell you is that working with design professionals to furnish a room has been absolutely incredible. They look at your space and see things you don't and then they know exactly how to fill it and where to place things and OMG you guys I can't wait to show you 1,000 photos when it's finally done.
But for starters, they chose a new paint color for us and we quickly ripped out the old white carpet and installed new hard surface flooring.
Before…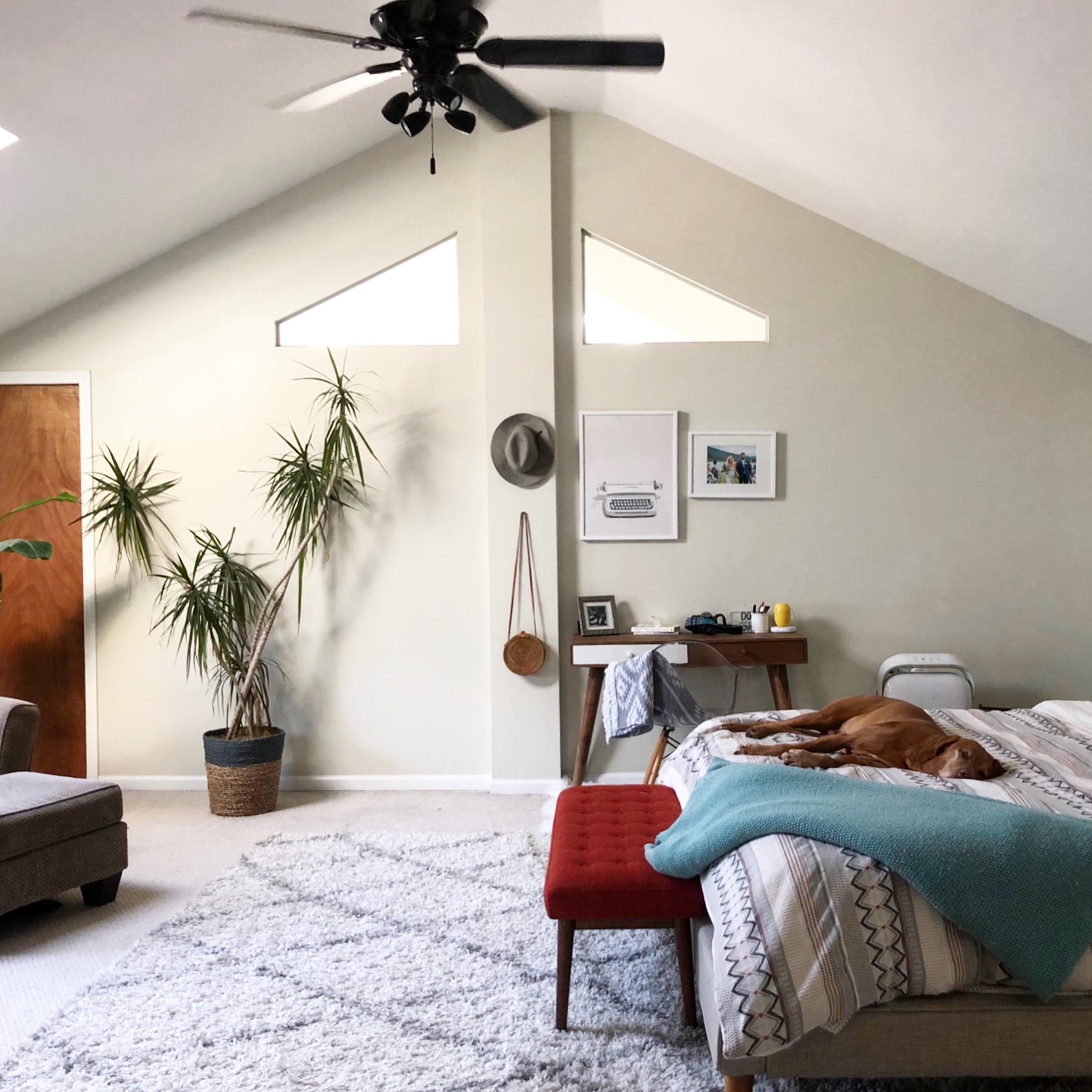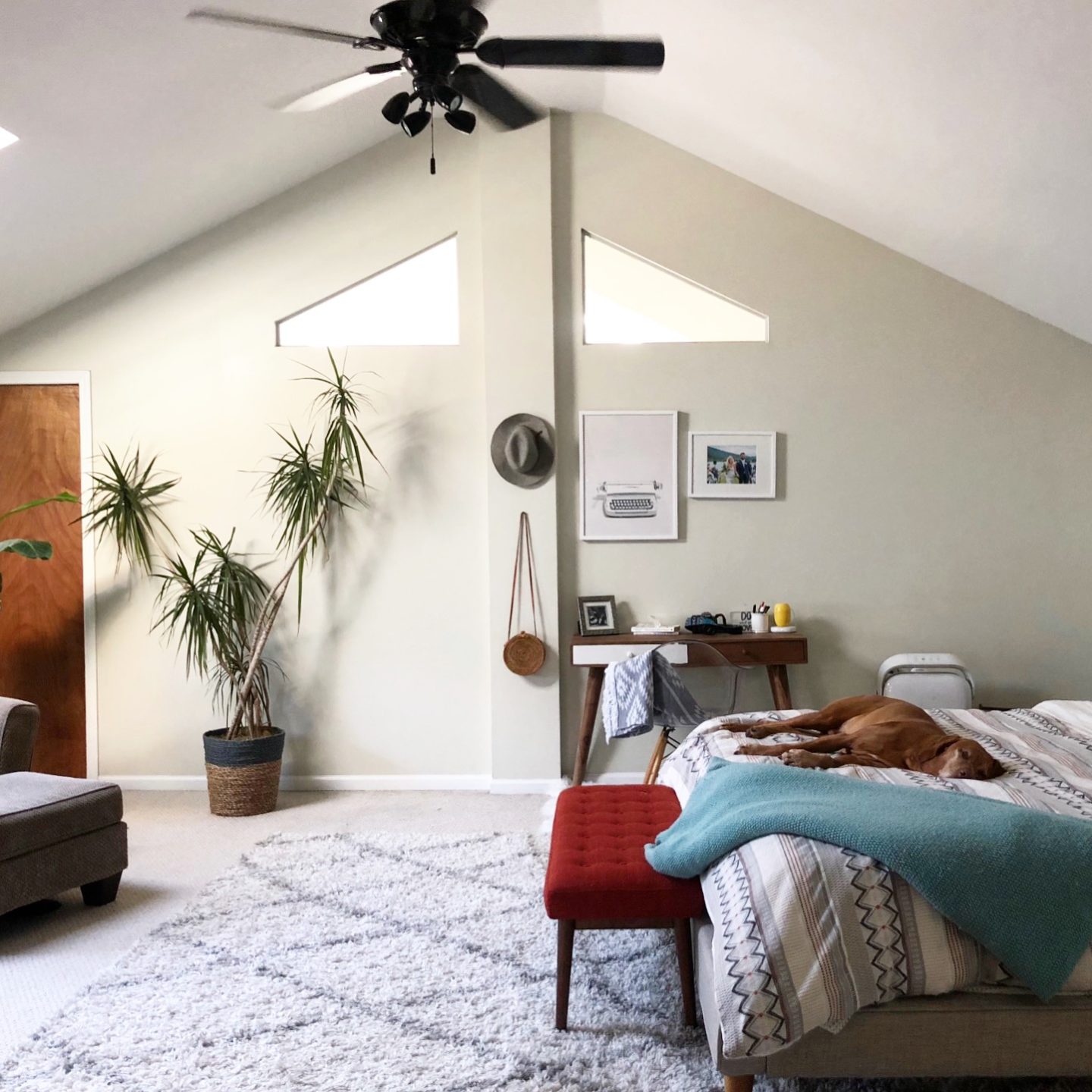 Currently.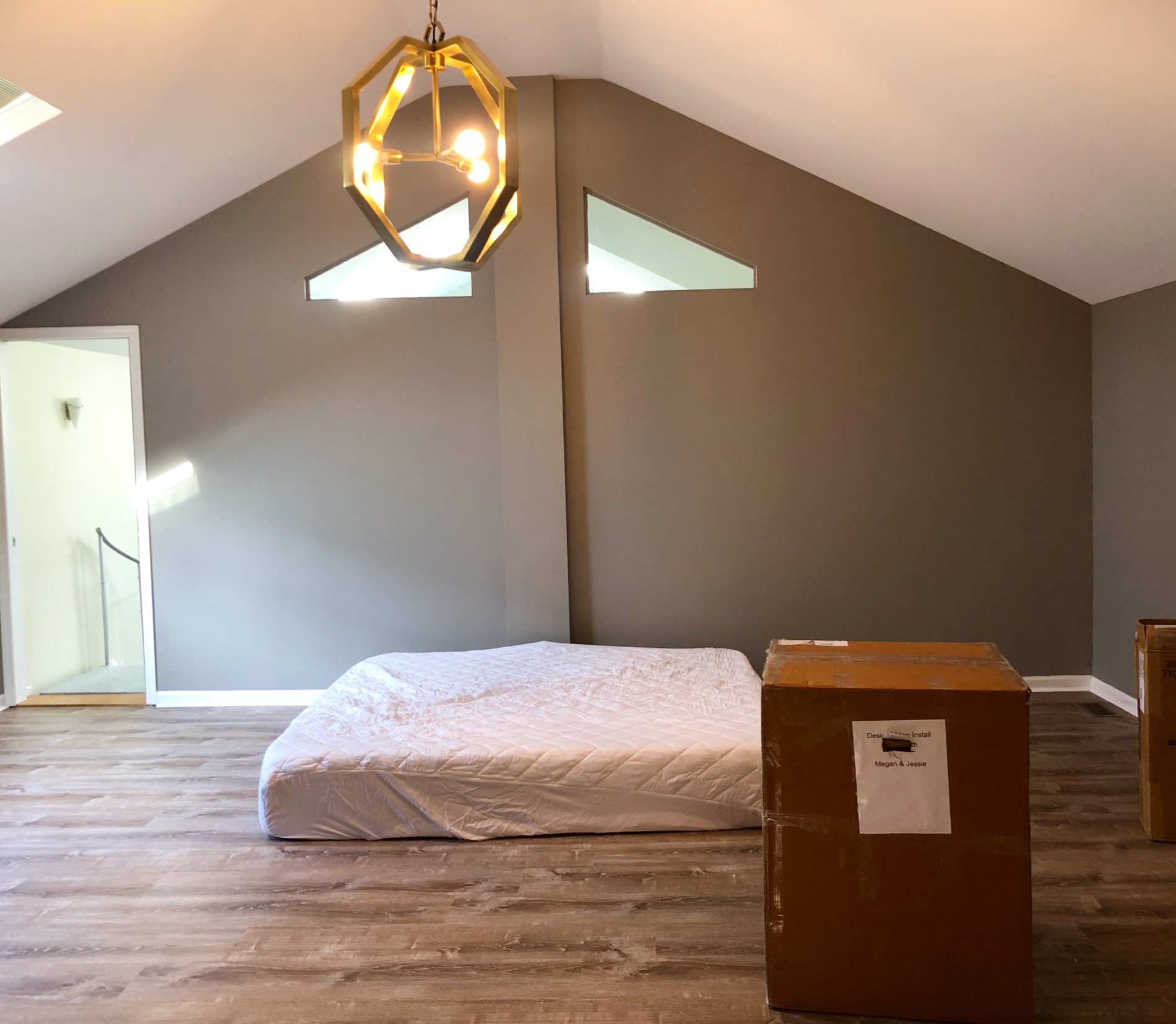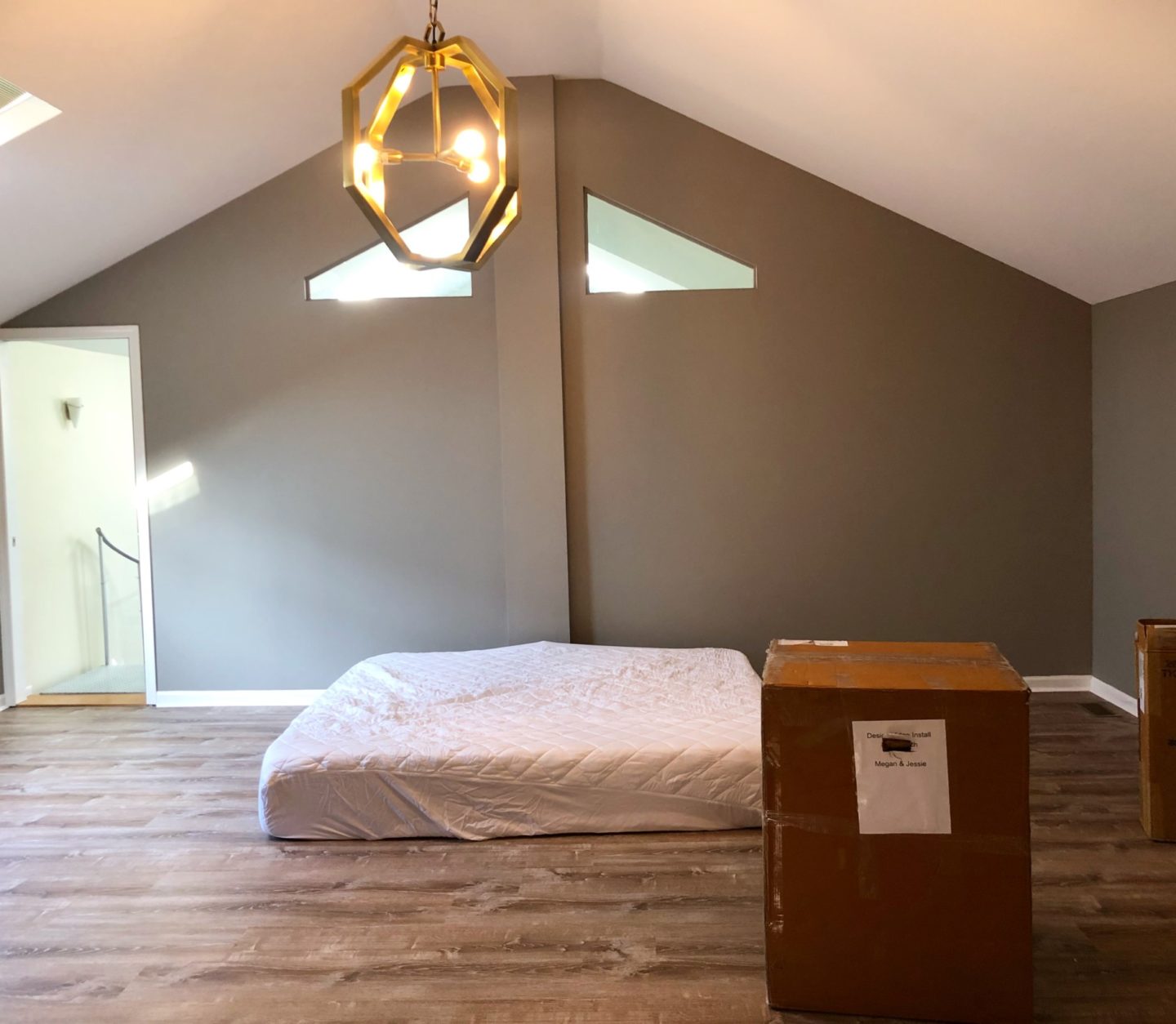 After we bought this condo, we spent so much time working on every other room in it that our bedroom became an after-thought. It was the space we put all of the furniture we didn't know where to put… So it just became a hodge-podge of way too much going on (as you can see in the image below.)
Plants, and chairs, and mis-matching-everything, OH MY!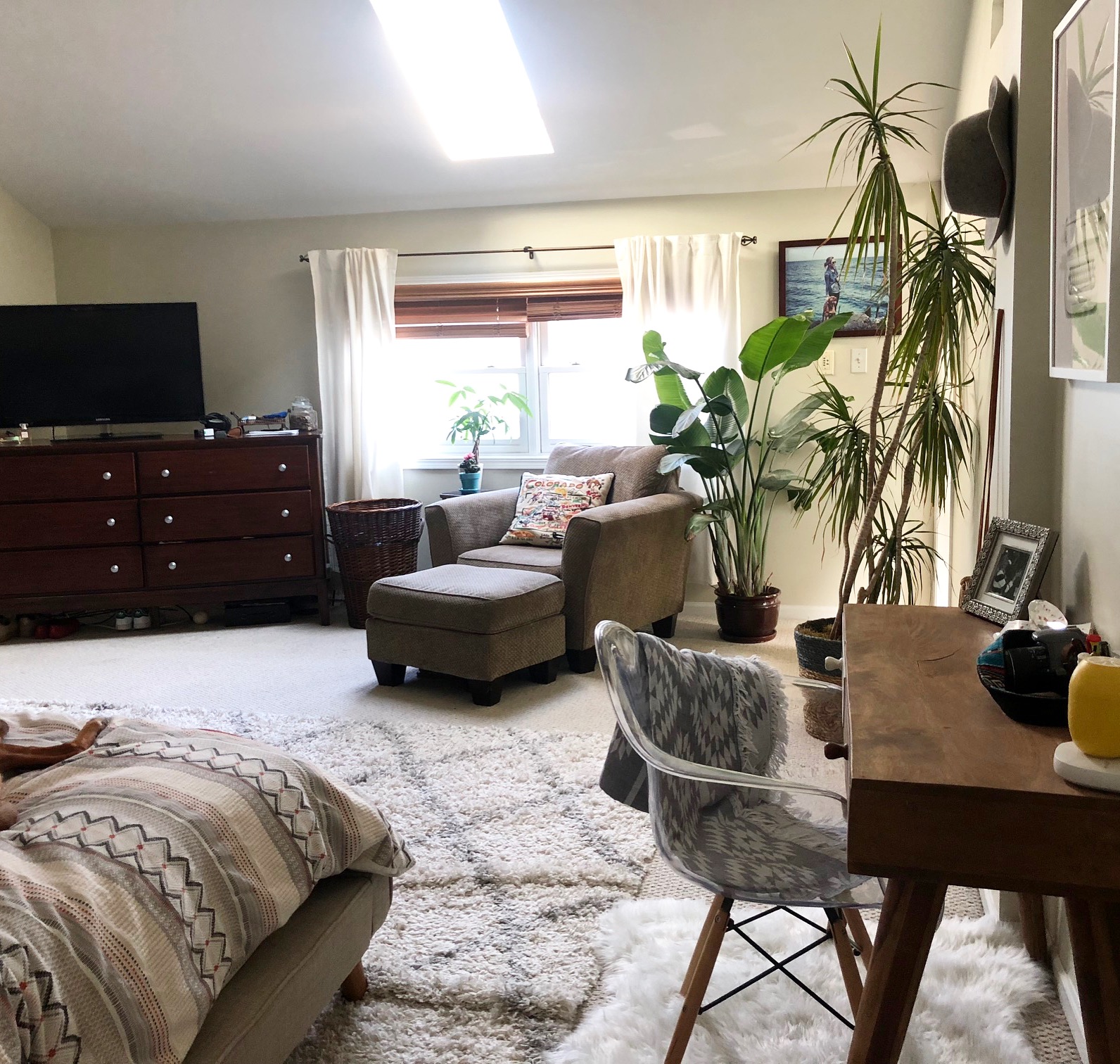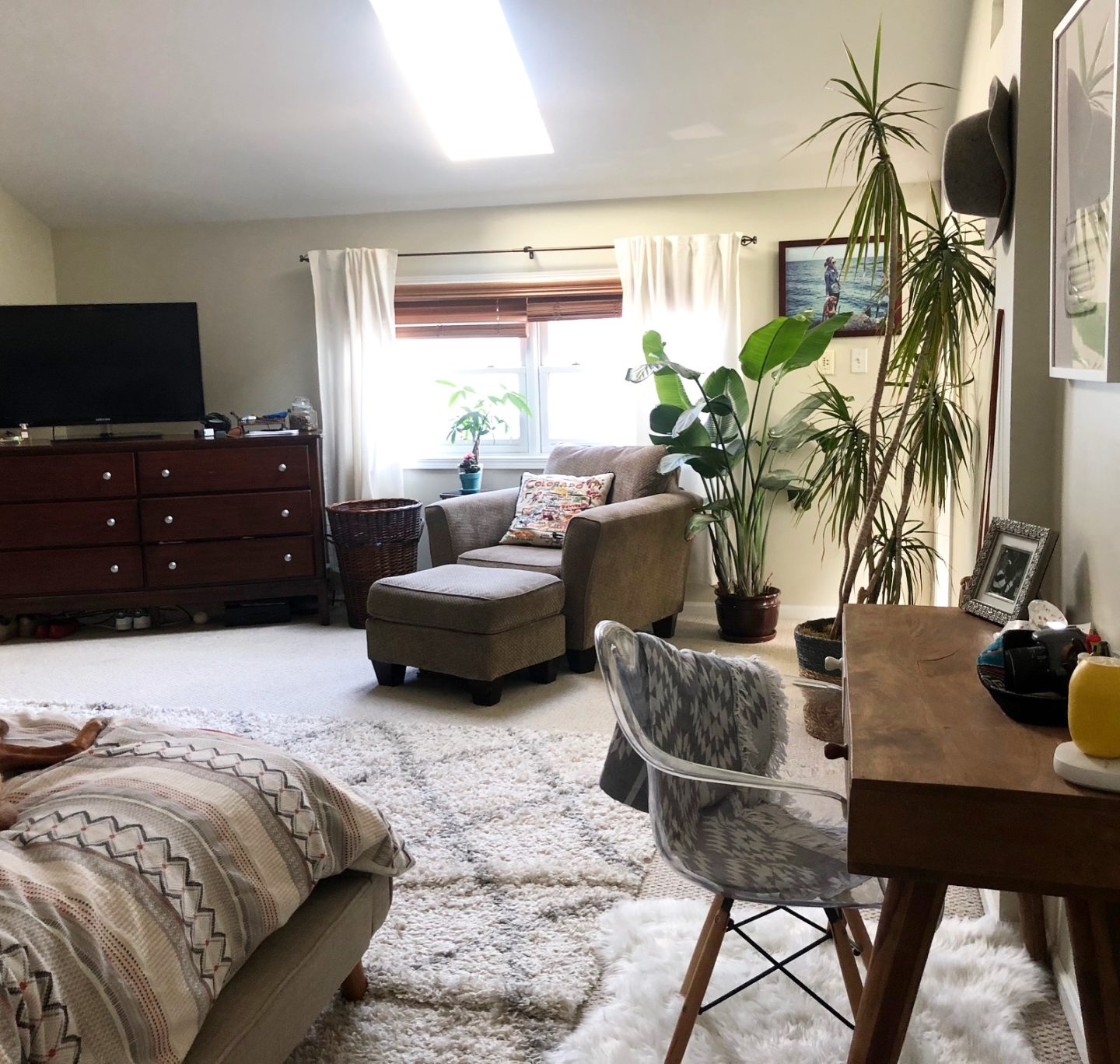 One of the reasons we bought this place is because of this master loft space. However once we moved in, the largeness of it became a little overwhelming to me and I had no idea where to start with a space so big. And so I didn't. I just let it become a big cluster of anything I could put in it.
Anyway, I'm just rambling now. You get the idea. Our room is about to get a major upgrade. (And yes, I plan to payback the Universe tenfold for this amazing opportunity it has graciously sent my way.)
Have a good week! 🙂 And if you have any Prague, Vienna, or Budapest tips, send them my way!