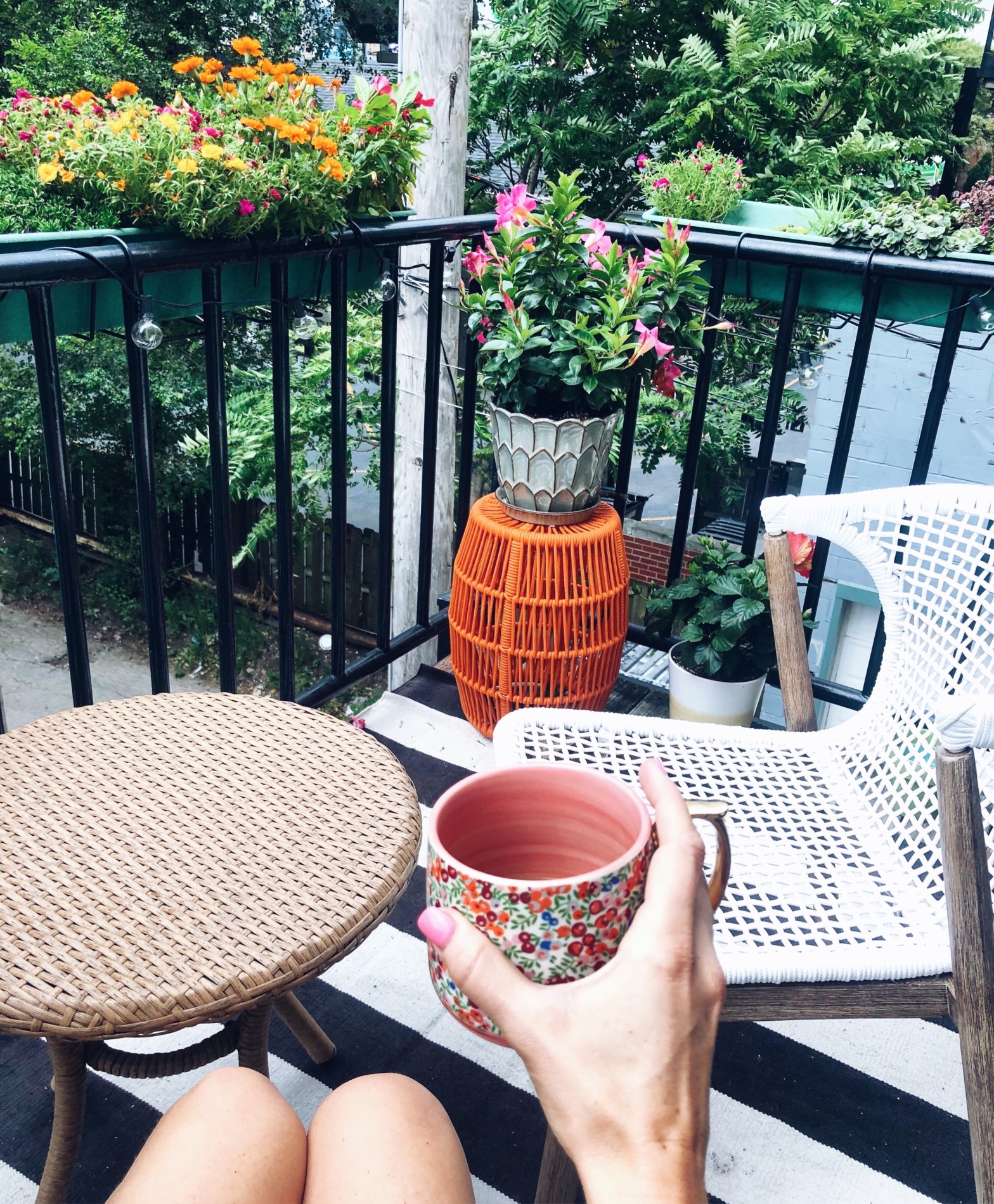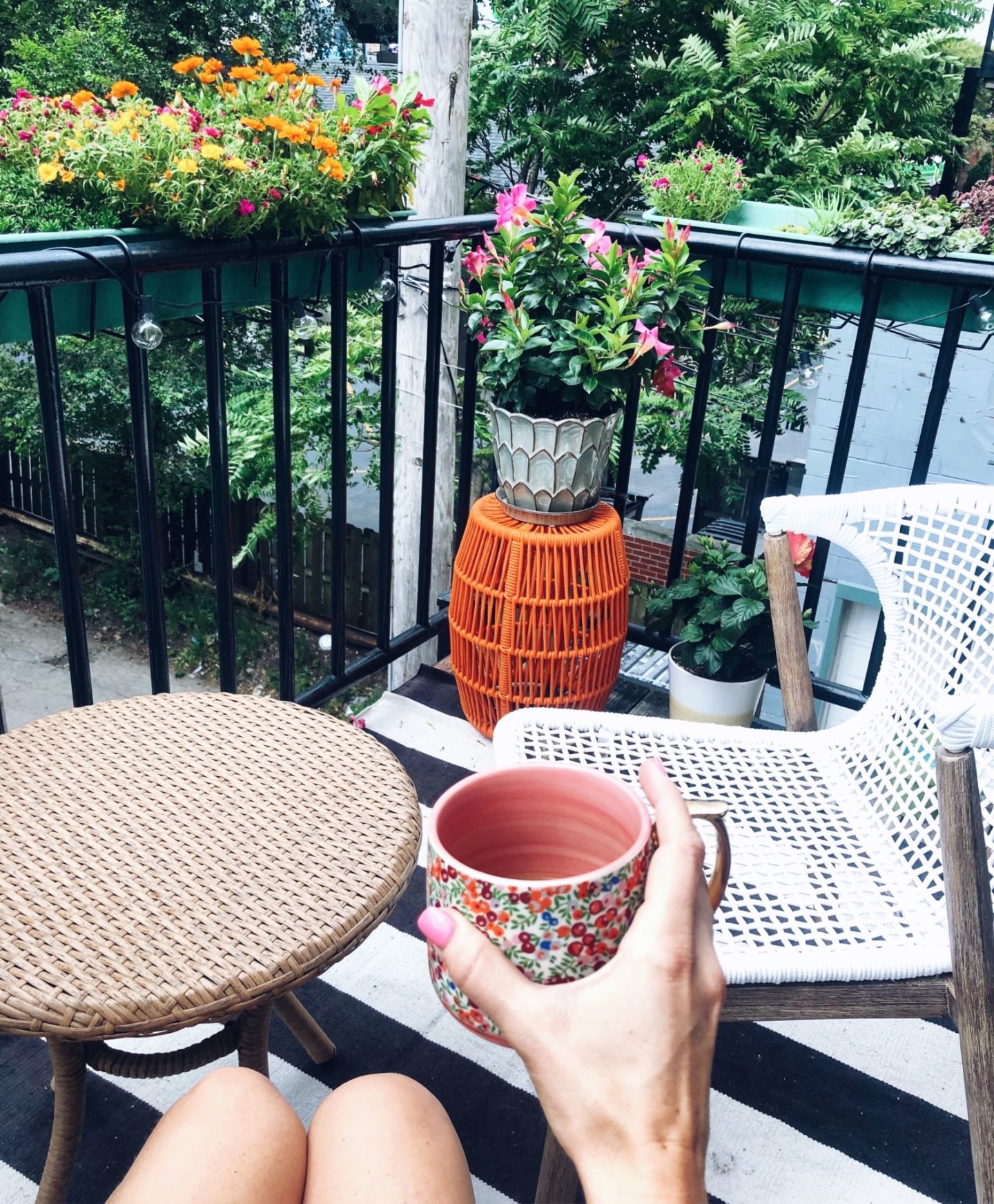 You know what makes you appreciate your health more than anything? Getting a glimpse behind the curtain of what it's like not to have your health.
Last week was my glimpse. And it was just enough to make me appreciate the hell out of what I do have (and also long to have it back.) I went nearly five days without going to the park with Harlow, a task I occasionally get annoyed by, but once it was taken away from me I couldn't wait to get it back. I wanted to put on makeup and blow dry my hair. Wear a shirt that wasn't from Chris's side of the closet. And get this, I was even dying to respond to emails!
I just wanted my routine back. That same day-to-day routine I sometimes got bogged down by now struck me as the best days ever.
So today I woke up and had the best cup of coffee, followed by the best bowl of cereal, and then went on the best morning walk with Har. It's all the best because I can actually do it this week! (And nearly pain free.) I'm sitting here typing this without a single bandage on my body. If you would have told me this last Tuesday as I lie on the couch covered in gauze and burn pads I would have slapped you in disbelief. (But actually I wouldn't have, because I didn't have use of my arms to slap.)
But alas, it's true. When I saw my doctor last Friday even she was amazed at how quickly I'm healing. I've found myself several times wanting to shout, THANK YOU, BODY! Yes, I'm aware I sound crazy. But I am so thankful. I put my body through a shit storm last Sunday and rather than holding a grudge it was like, okay challenge accepted. Let's start making new skin as fast as we can. 
Bodies are amazing. Skin is amazing. EVERYTHING IS WONDERFUL.
Stop eye-rolling me, it's just my gratitude showing through. 😉
Now if you'll excuse me, I've got a routine to jump into. But for one more second I'm going to enjoy this cup of coffee from our kitchen deck, which has the very best view of all our neighbor's garbage bins. (But they're like, the best garbage bins.)
I hope you have a great week and enjoy the use of your limbs! Posts coming soon: Budapest and Prague, don't think I'm not going to make you sit through an entire play by play of both cities, full of hundreds of photos of me standing in the street posing awkwardly, because I am!
Lastly, I've had a few questions about our kitchen deck set, it's from my favorite Hayneedle and right now they have up to 60% off indoor and outdoor furniture 🙂 Check it out here. This is the store where we've gotten all of our outdoor furniture, both for the rooftop and kitchen deck. Harlow's a fan, as well.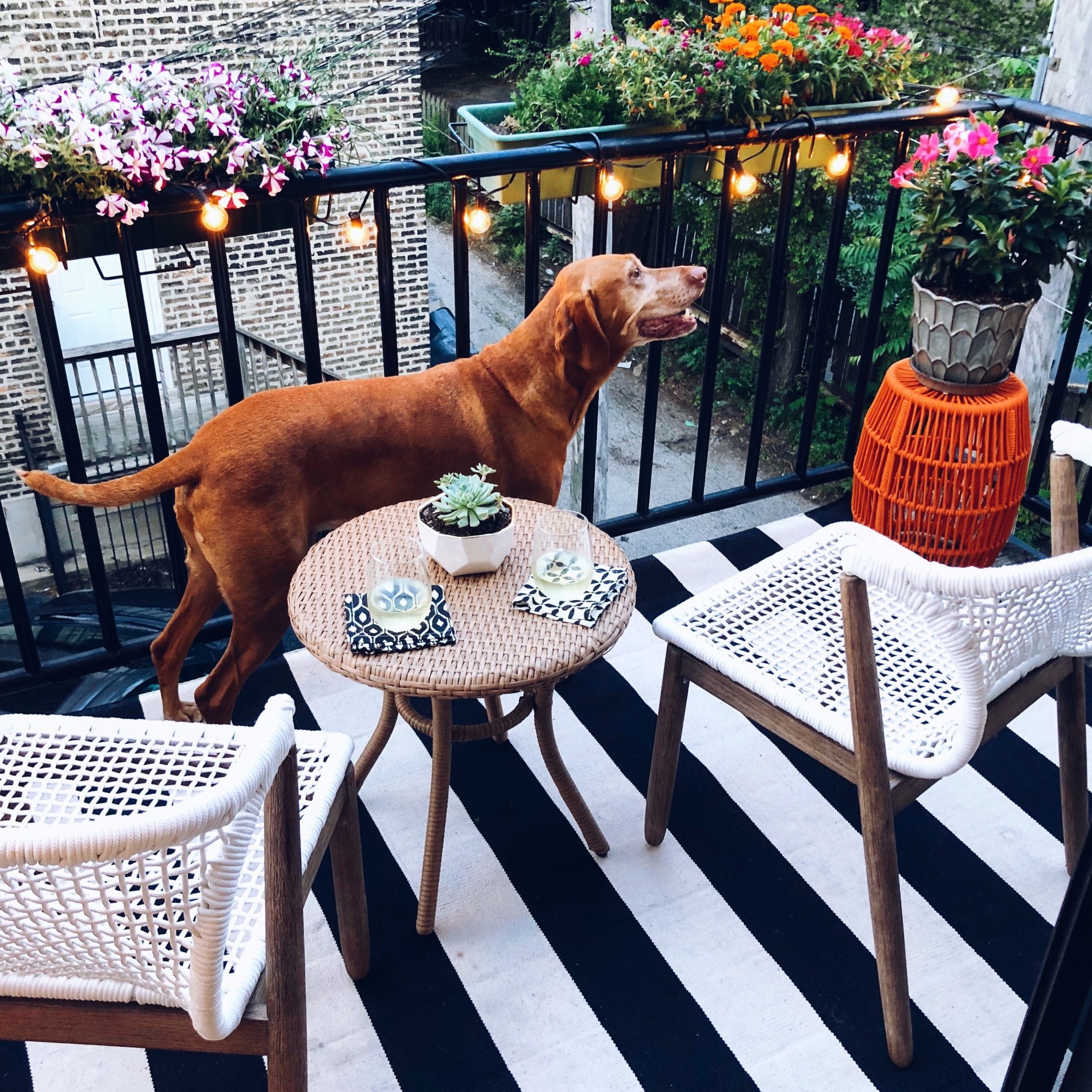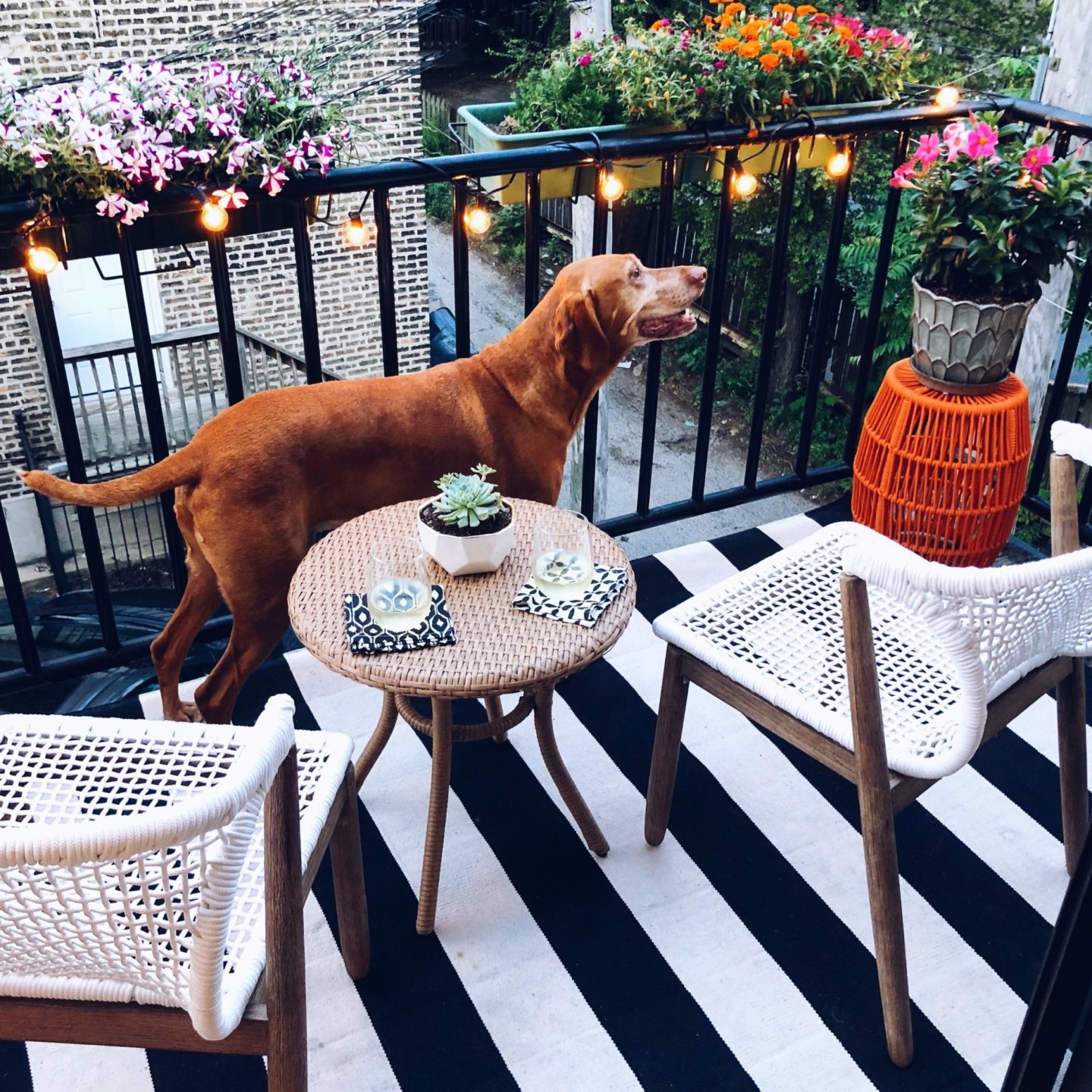 In my humble opinion, now is the best time to buy outdoor furniture because you'll usually get the best rate! But I'm sure you know this already.
Striped rug found here.
affiliate links used.