And now for a food post from Chef Chloe.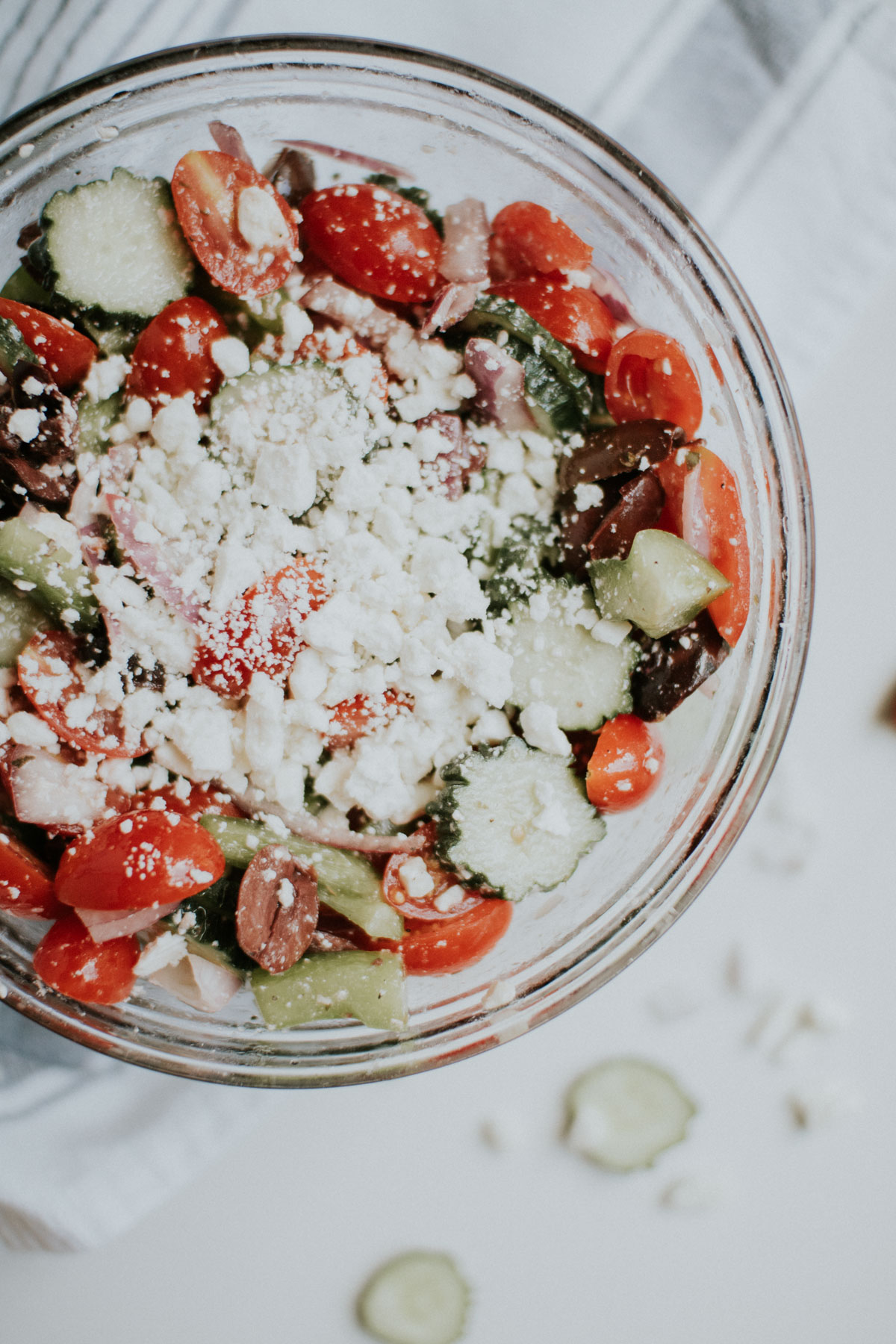 What's better in the summertime than fresh veggies? Ok, maybe patio/rooftop beers, but as far as food goes, fresh veggies are pretty much at the top of my list. And with all the summer holidays and potlucks, it's a great way to bring some healthy options to the table instead of the typical tortilla pinwheels or cream cheese-based dip (not that these aren't amazing).
So, as I was brainstorming what to make with a fridge full of cherry tomatoes and red onion, it dawned one me—Greek salad. I love, love kalamata olives, plus a nice refreshing salad with a punch of red wine vinegar is always a good idea, no?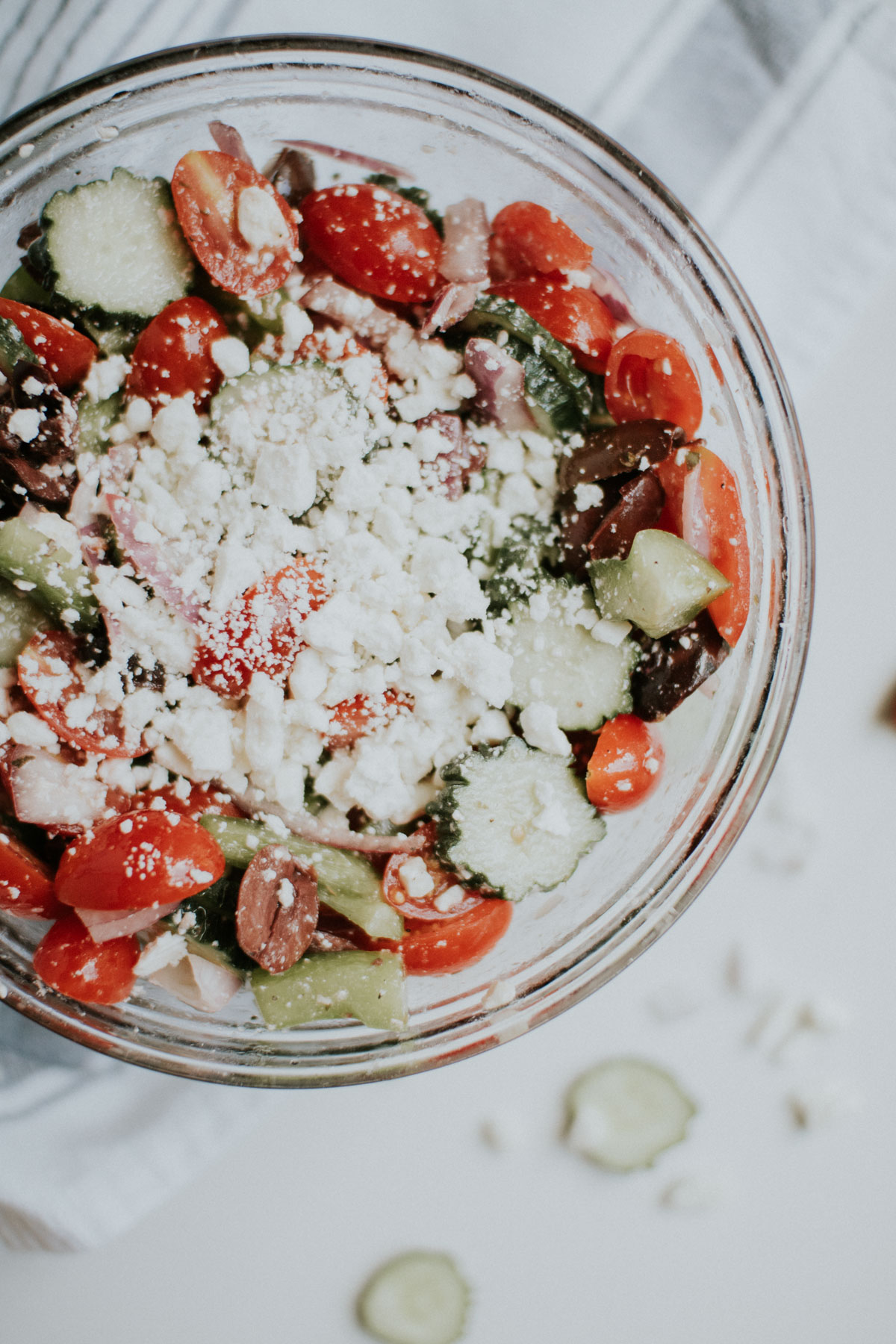 This recipe is a few things. First, it's so simple and easy. You chop a few things, pour a few things, toss them in a bowl and stir. Done. Second, as you can probably tell from the first thing, you can make it really quickly. If you ever find yourself in a bind and need something to bring to a gathering with friends, this is definitely a fast solution. It's also quite delicious, obviously, so you're bound to get a few compliments and who doesn't like those?
So without further ado, here is my quick and easy summertime Greek salad recipe:
Ingredients
1 carton cherry tomatoes, halved
2 cucumbers, sliced
1/2 cup kalamata olives, pitted and halved
1/2 large red onion, chopped into thin slices
1/2 green pepper, chopped or sliced (any bell pepper works)
1/2 cup feta cheese, crumbled
4 tbsp red wine vinegar
2 tbsp extra virgin olive oil
1 tbsp brine from kalamata olives
1 tsp oregano
salt and pepper to taste
Instructions
Chop all your veggies and put them in a medium-sized bowl
Mix red wine vinegar, EVOO, brine and seasonings in a small bowl and pour over veggies
Mix well
Add feta cheese on top for presentation, stir in before serving
And that's it! Just as easy as I said it would be, right? Bon appetit and enjoy!