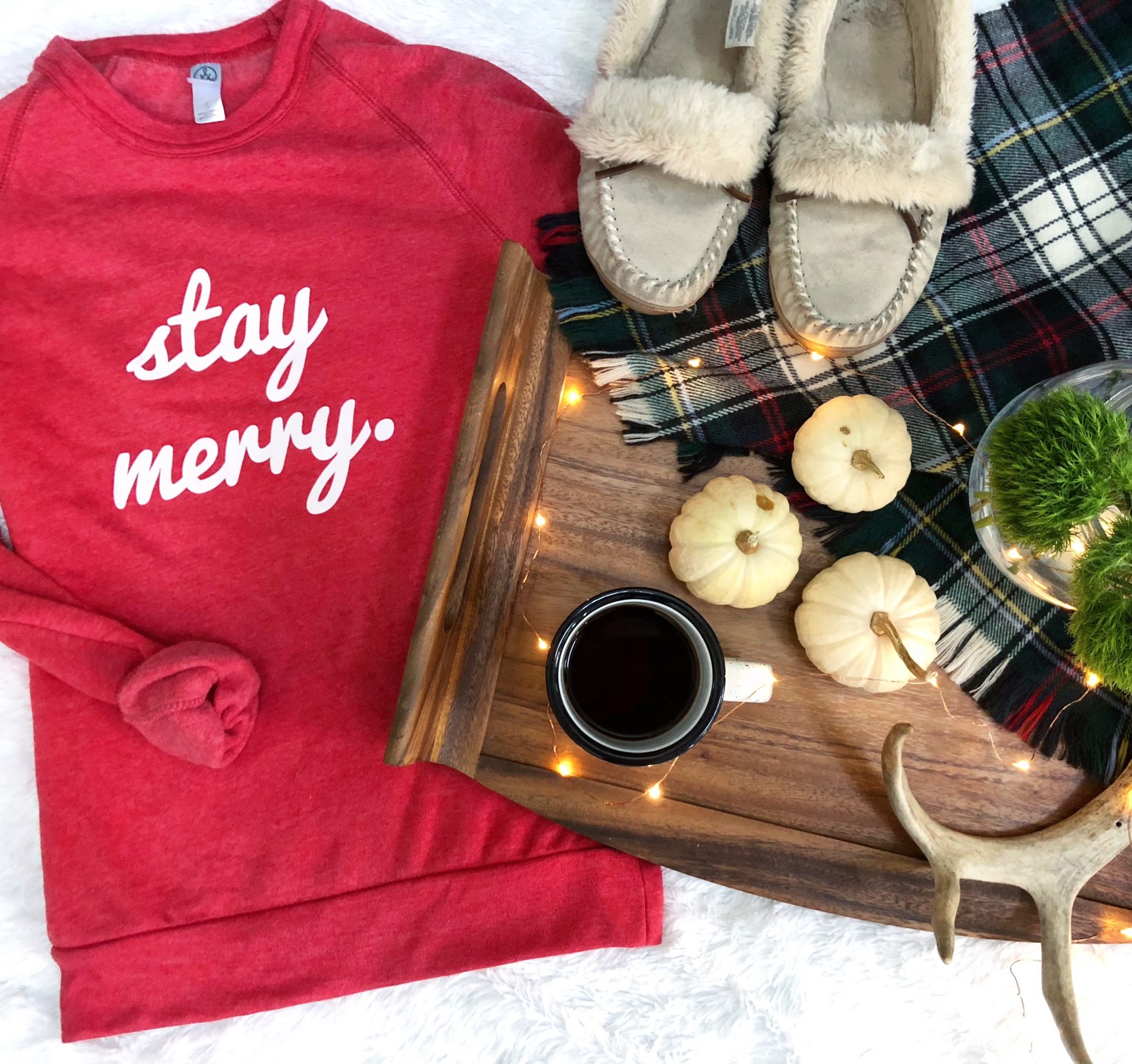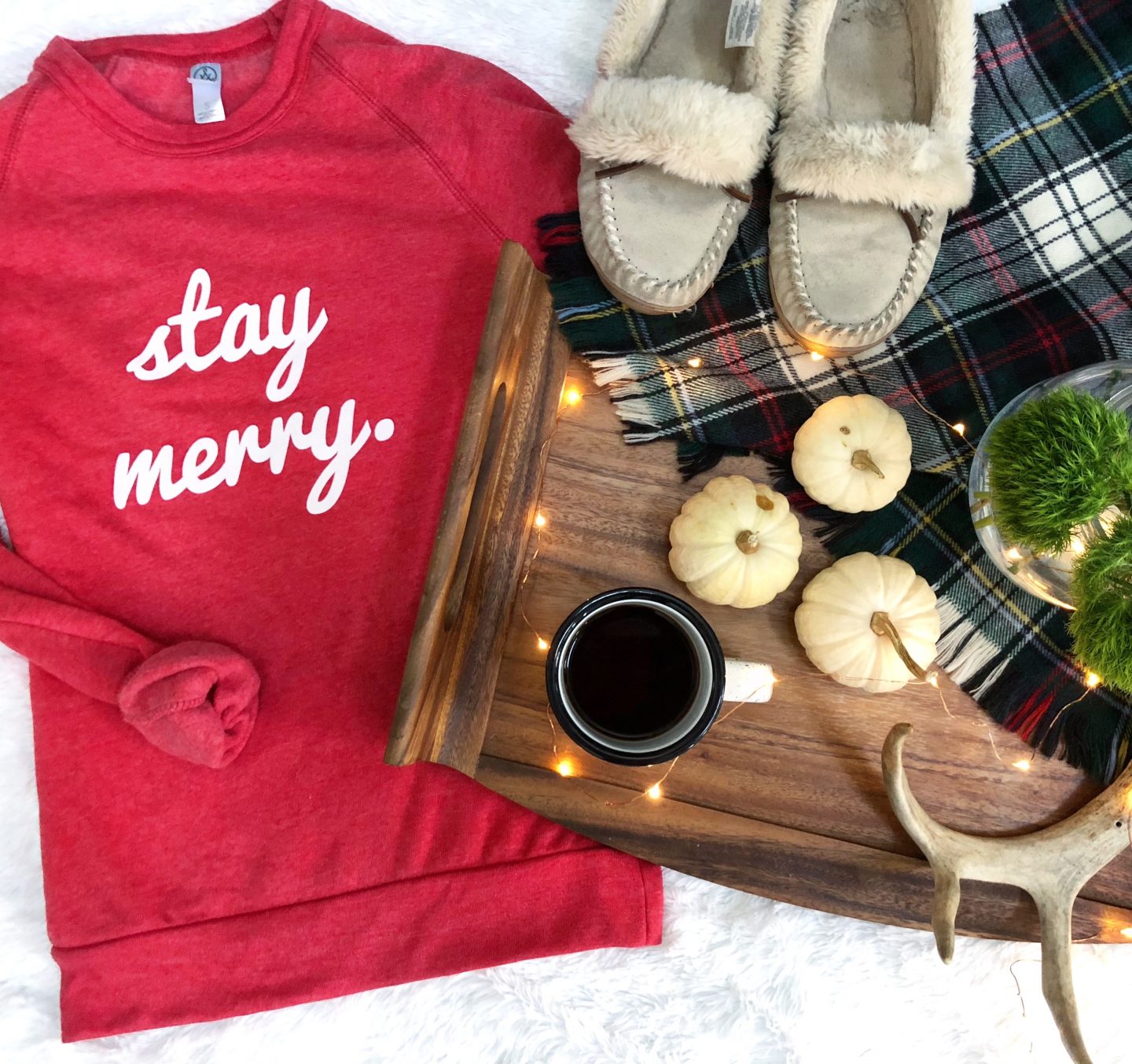 alternative title: How To Boost Holiday Sales???
Every email that ends up in my inbox at the moment is telling me NOW is the time to start figuring out how to boost holiday sales. If I ever find one that makes sense and isn't just trying to get me to sign up for some new ad service, I'll be sure to let you know. For now, I'll tell you a bit of my strategy + what has worked in the past for me.
Write a blog post about boosting holiday sales.
Done and done. This has been fun. I hope you've learned something!
But seriously… Black Friday is 36 days away. I know this because the platform I use (shopify) has a countdown on the backend and every time I sign in it makes me just a bit queasy. It's getting closer and closer and as a small business owner it's exciting, but also terrifying.
In order to keep up with the big guys, I feel like I have to give the farm away. And then once I've done that, I'm expected to ship as fast as the big guys and if I don't, the emails will be pouring in and then the complaints and then the…. Take a breath, Taylor. Take a breath.
With 36 days to prepare, this is my strategy.
*Getting my product as perfect as it can be. 
I'm in the midst of planning new designs, re-strategizing old ones, and bringing back the favorites from last year (Let's Get Festive!) What worked? What didn't? Where can I expand?
Last year I had holiday koozies as freebies, but I didn't order enough. This year I'm doubling that order and bringing in a new design, as well. Turns out people like beverages during the holidays, WHO KNEW?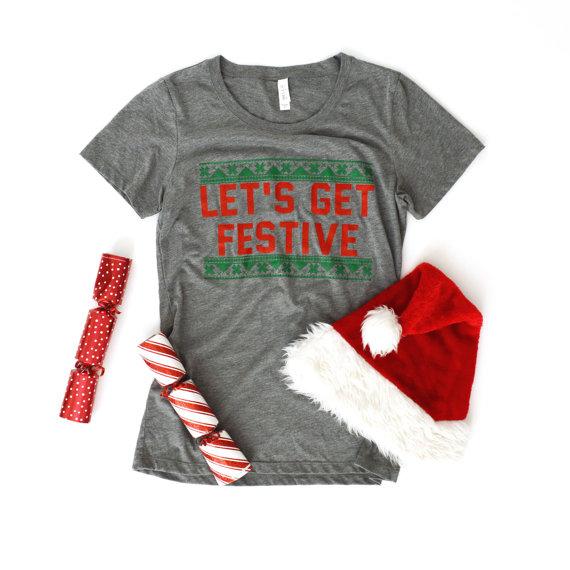 *You've got a great product, now what? 
If no one sees it, it really doesn't matter… So how to get it to the masses? That is always the question!
*Push, promote, and market the hell out of it. 
I'm doubling down with online collabs and the amount I spend on online advertising. I want to bring back old customers and find some new ones. I'll mostly be using Facebook and Instagram ads, email marketing, Pinterest targeting, and I may dabble in some google ads.
Working with bloggers can be hit or miss. But when you get a hit, it makes you forget about the misses. When one specific blog mentioned my Wines Well With Others sweatshirt last year on Cyber Monday I got about 100 sales in 20 minutes… I won't tell you who that was…  just kidding I will, it was Living In Yellow.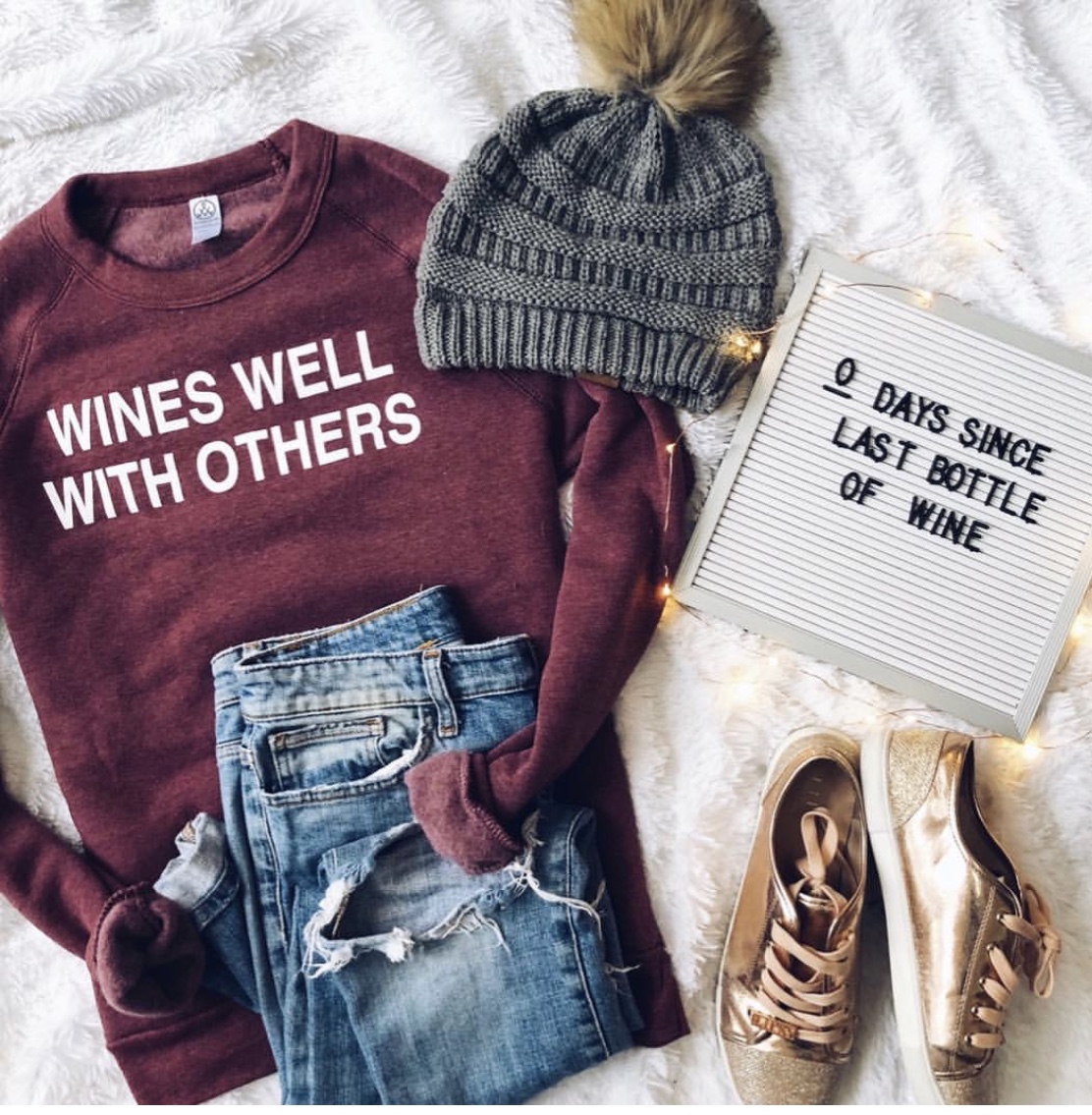 *Ask for help promoting.
This time of year I'll ask my family, friends, and even Harlow to share some of my stuff on their pages. The ones who want to do it say yes, the ones who don't, just don't respond. Easy peasy! Getting even one new customer from this is worth it in my eyes.
*Reward loyal customers with a pre sale to have access to things before they sell out.
Hey, I'm talking to you right now, loyal reader. (And take this as my announcement!) Use code FESTIVE25 to take 25% off everything festive and frosty found here.
*Work with other small businesses.
Spread the word for one another. Help each other out. Do joint posts together on social media and blogs.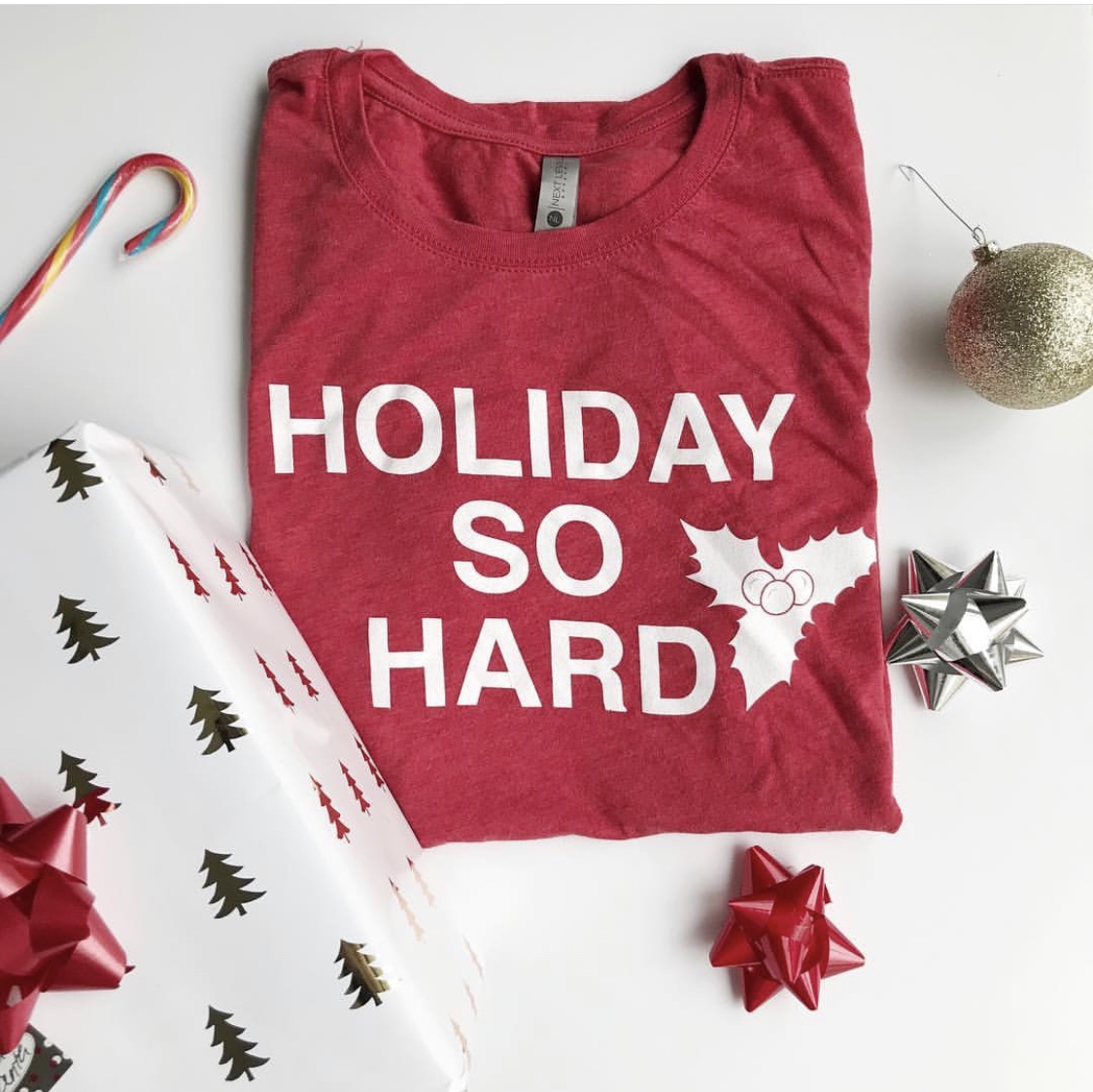 *Giveaways, freebies and door busters.
Where are you willing to take a loss in order to get more sales in the long run? For me, I plan to put one of my most popular sweatshirts at a price so low I will make literally nothing on it… but my hope is that it will bring customers to my site who will 1. buy other things. and 2. come back for more.
I HOPE!
*Get your website and store as ready as it can be.
This is the stage I'm in now. I'm changing up my photos and rearranging things so I can direct traffic where I'd like it it go. If something is hard to find, people will give up and go somewhere else within about 20 seconds.
*Write down your goals.
Then stare at them daily so they're always in the back of your head. Must. Hit. Them. All.
Then do the things, take the breaths, (drink the wine) and remember why you started whatever it is you do in the first place. This time of year is crazy and stressful, but also wonderful and rewarding. I remind myself that I chose to do this. I am grateful I get to do this.
It allows me to be with Harlow all day, choose my schedule however I want, and the privilege to make cool things I get to share with the world.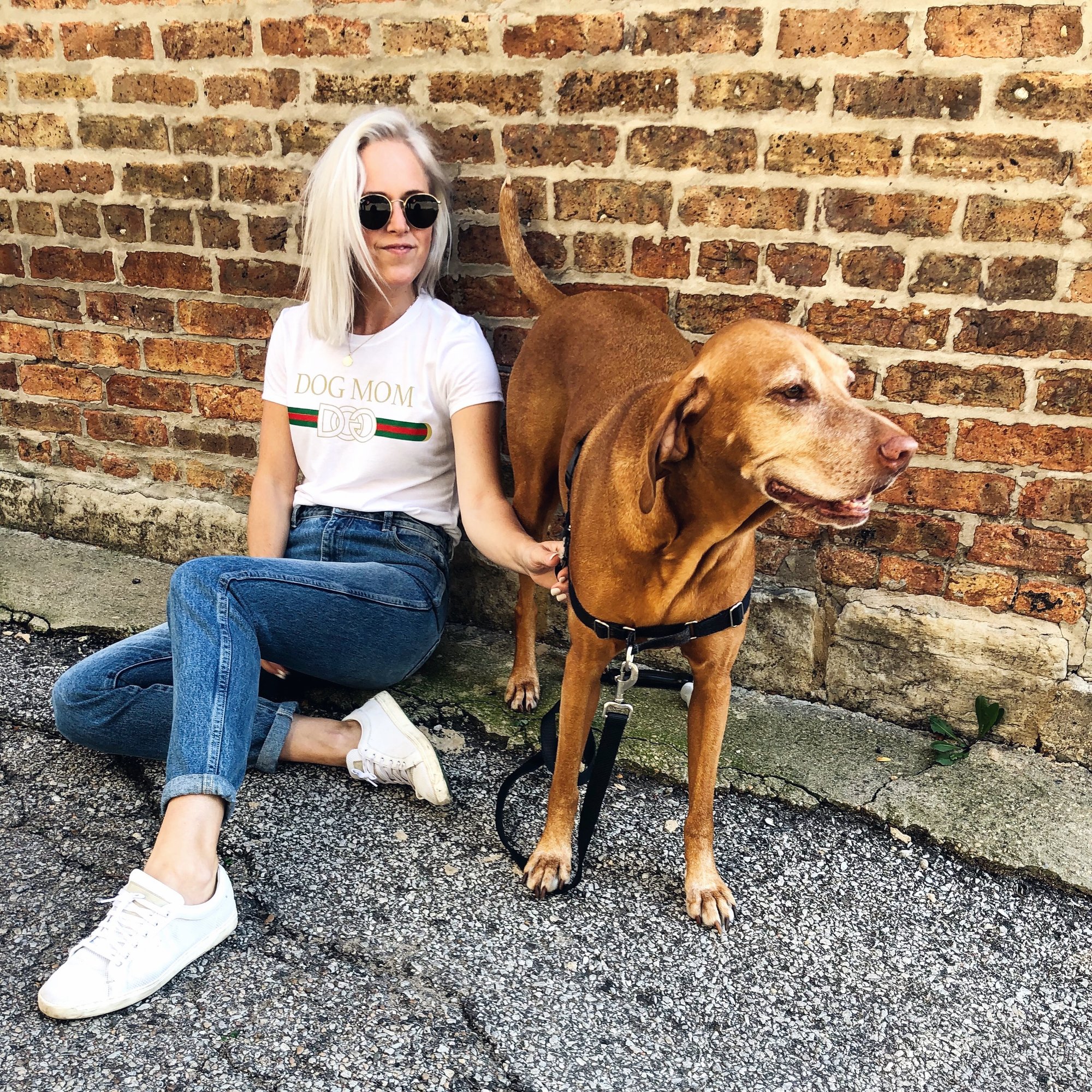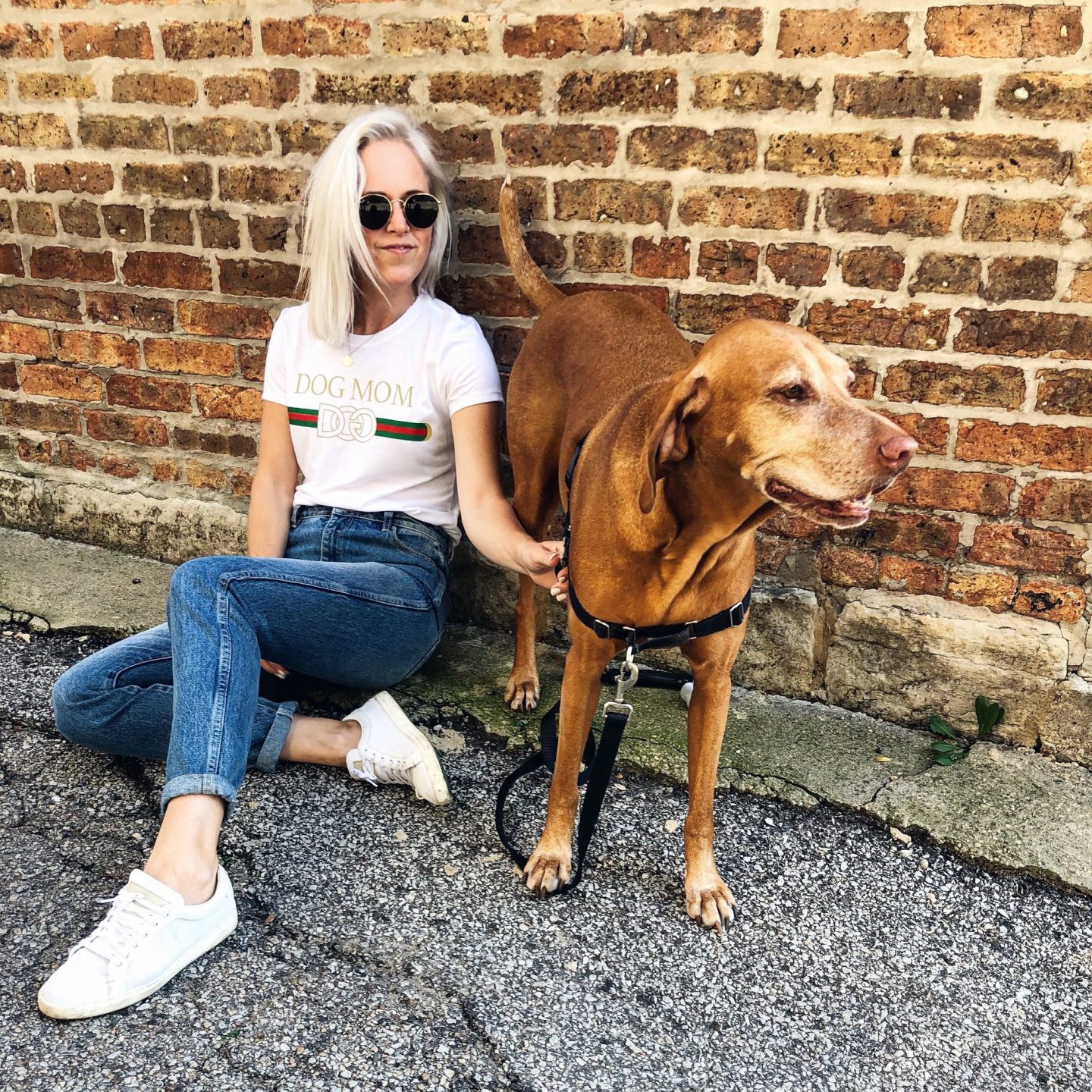 Thank you! Thank you! Thank you!
NEW COOL THINGS TO COME!!! (In all caps because I just submitted the order an hour ago and I'm very excited.) I hope you are too 🙂
To shop items already on sale (and that won't be restocked) click here.
Have a tip of your own as a small business owner? Tell me below!
Okay bye! Har is hitting me, so that means it's walk time!