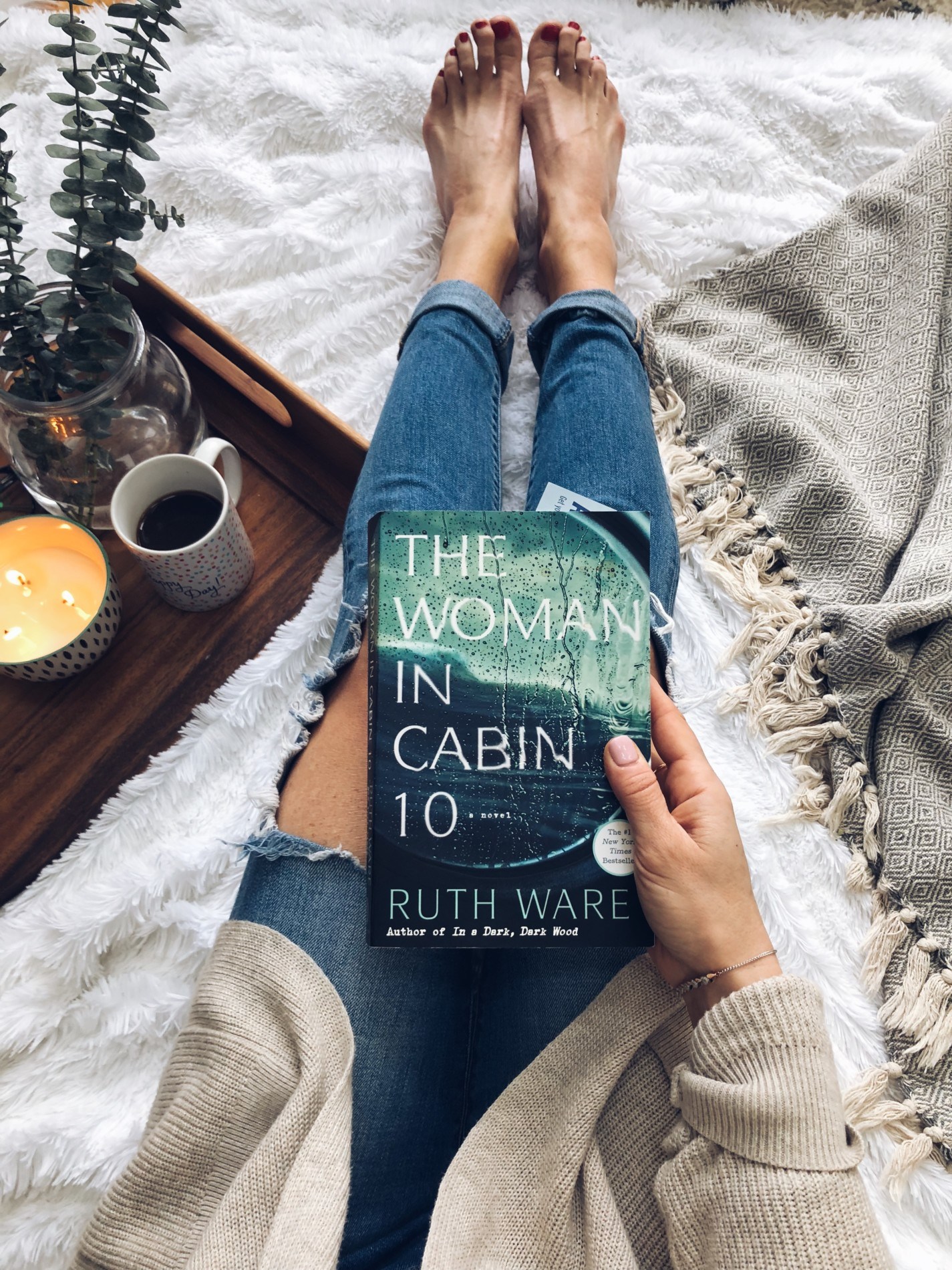 *affiliate links used.
In an attempt to become a better writer in 2018 (and also stop wasting time comparing myself on social media blah blah blah) I set out to read more than I did in 2017. And I did it, you guys! Keep those awards coming for me and all of my life accomplishments, please!
Before reading my list, know that it was my intention to read the main-streamy kinda books. Sometimes I like the off-the-wall/not-as-popular books (ie books written by comedians or people no one really knows) but in 2018 I wanted to check out what kind of books are flying off the shelves right now.
As it turns out, we're all very into thrillers at the moment. Thanks, Gone Girl. Here's a few of my favorites as well as a few I didn't love.
This may have been my top book of 2018. The writing felt very quick and almost borderline choppy at times, (which usually bothers me) but for some reason in this story I thought it worked really well. And I absolutely loved the voice of the main character. She was so well written and I felt like I truly knew her.
The Seven Husbands of Evelyn Hugo.
WHAT. A. STORY. So many twists and turns and I couldn't get enough. This review from amazon basically sums it up: "Imagine if Marilyn Monroe lived to be 79 years old, decided to write a tell-all book, and plucked you (assuming you're an unknown journalist) out of obscurity to write it." 
Was I the last person to finally read this? Yes, yes I was. Better late than never. All of the lavish details got to be a little annoying at times, but it didn't stop me from loving this book.
Just thinking about this book makes my heart hurt. It's an amazing story, but pretty dark and sad. The fact that it's based on true events makes it even more compelling.
If you're tired of the thrillers, check out this book (soon to be a Hulu series.) It follows two different families in Shaker Heights, Ohio. I thought it was a little boring at times, but still enjoyable.
This was a very fast read. It kept my attention and was suspenseful, but it's not a book I think about after putting down. Also, there's one small scene where animal abuse is mentioned and I DID NOT LIKE IT. It's not described in detail by any means, but I wish someone had warned me going in, so now I've warned you.
(An oldie, but new for me.)
Gillian Flynn is such a phenomenal writer I feel like she's just in a category of her own. Have you read it? Better yet, did you watch the HBO series about it?
Non-Fiction
On Writing: A Memoir of the Craft.
Stephen King's memoir on writing. I found it super helpful and insightful, but also tried to take it with a grain of salt because he has a lot of opinions.
Brene Brown can do no wrong. It's a great read for anyone wanting to learn about vulnerability, shame, empathy, and finding the courage to stand alone…. on social media and real life.
A beautiful coffee table book written by the hilarious Orlando Soria. I laughed, I cried, and most of all, I learned how to decorate my house better.
Books I read that were just meh... (many will disagree I'm sure.)
Everyone seems to love this book, my mom and sister included. But it's the first book I haven't been able to finish in awhile. I'm just over it, probably because I already read it when it was titled… The Last Mrs. Parrish.
Don't get me wrong, both of these books start off rather quick and they held my attention in the beginning, but the characters don't seem like real people and they eventually become boring and predictable. There's not a lot of depth going on and the big "reveal" has little pay off.
Another thriller! The verdict is still out on this one. I guess it could probably be in the "I liked it" category, but for some reason it ended up down here. I feel the same way about the next one…
Is it weird I liked this book just because I want to go on a Viking Cruise someday and I imagined the setting of this boat was similar?
First on my list for 2019:
Have you read it? All of my favorite instagram book-reviewers love it.
Stories by Adam Resnick. Every comedian I admire always seems to mention this book as being in their top ten so I figured it's time I give it a read.
Instructions on writing and life by Ann Lamont.
And that's all I've got for today. What were your favorites of 2018? Please tell me so I can add to my 2019 list 🙂 I'm looking for fiction, memoirs, and self-help please.