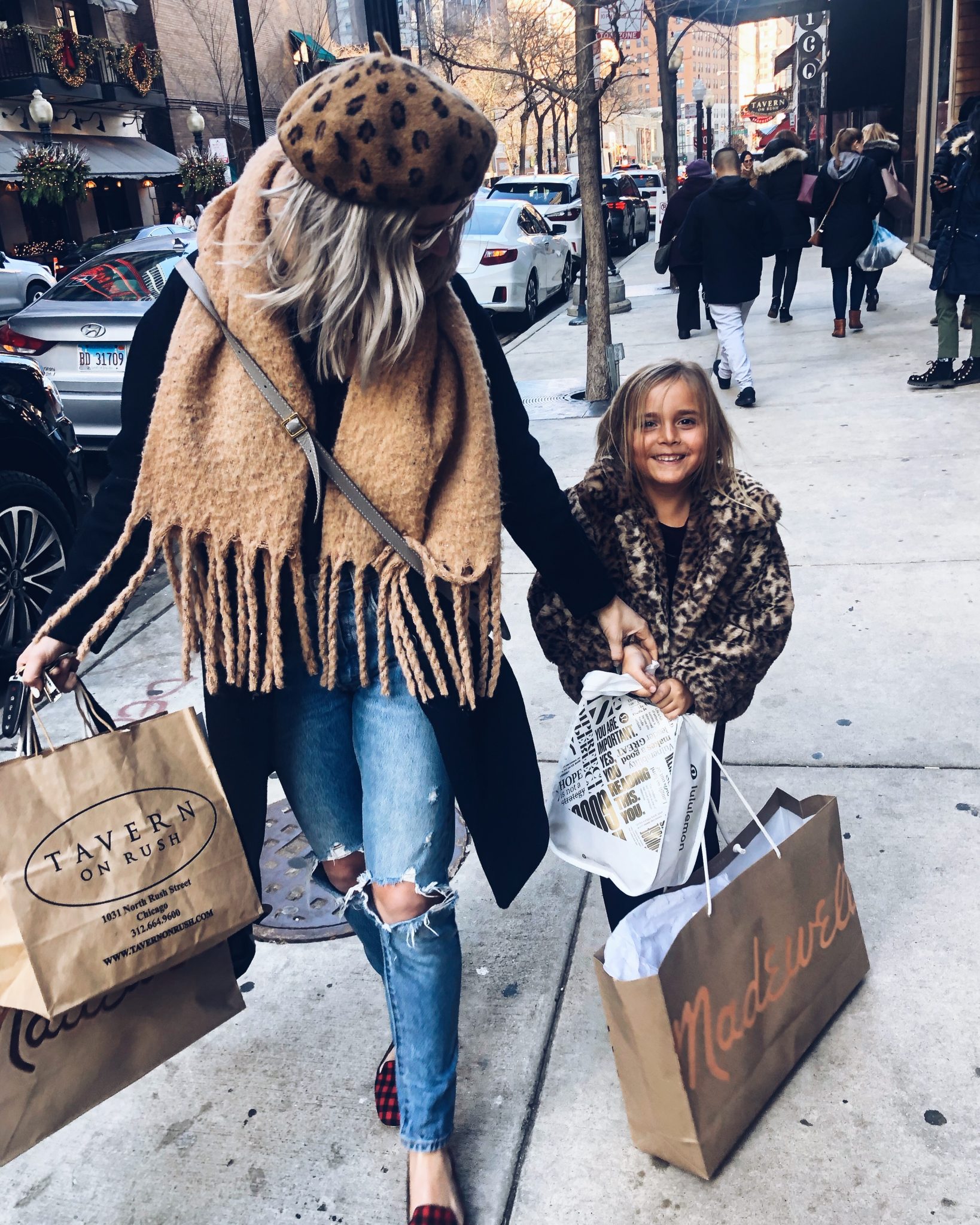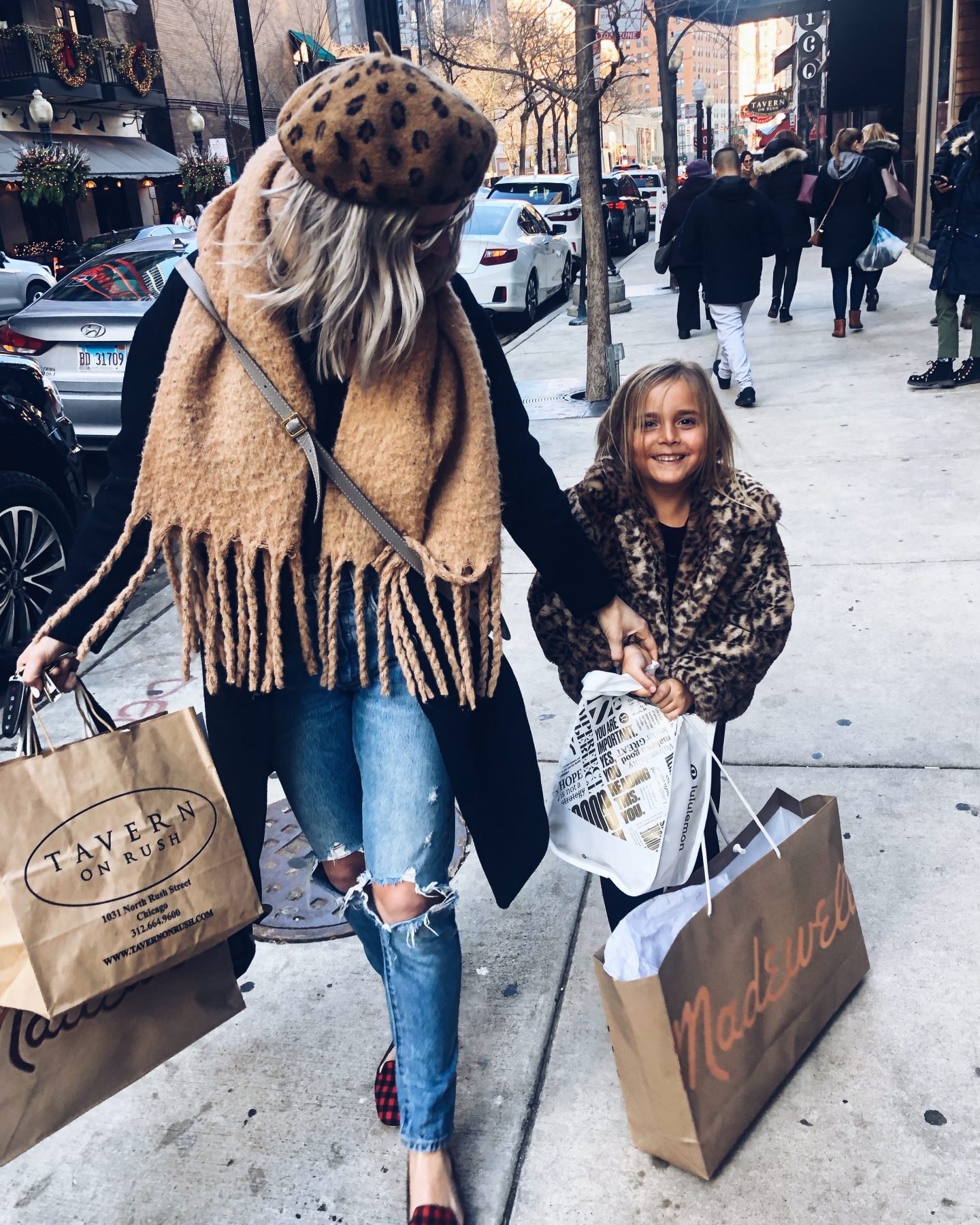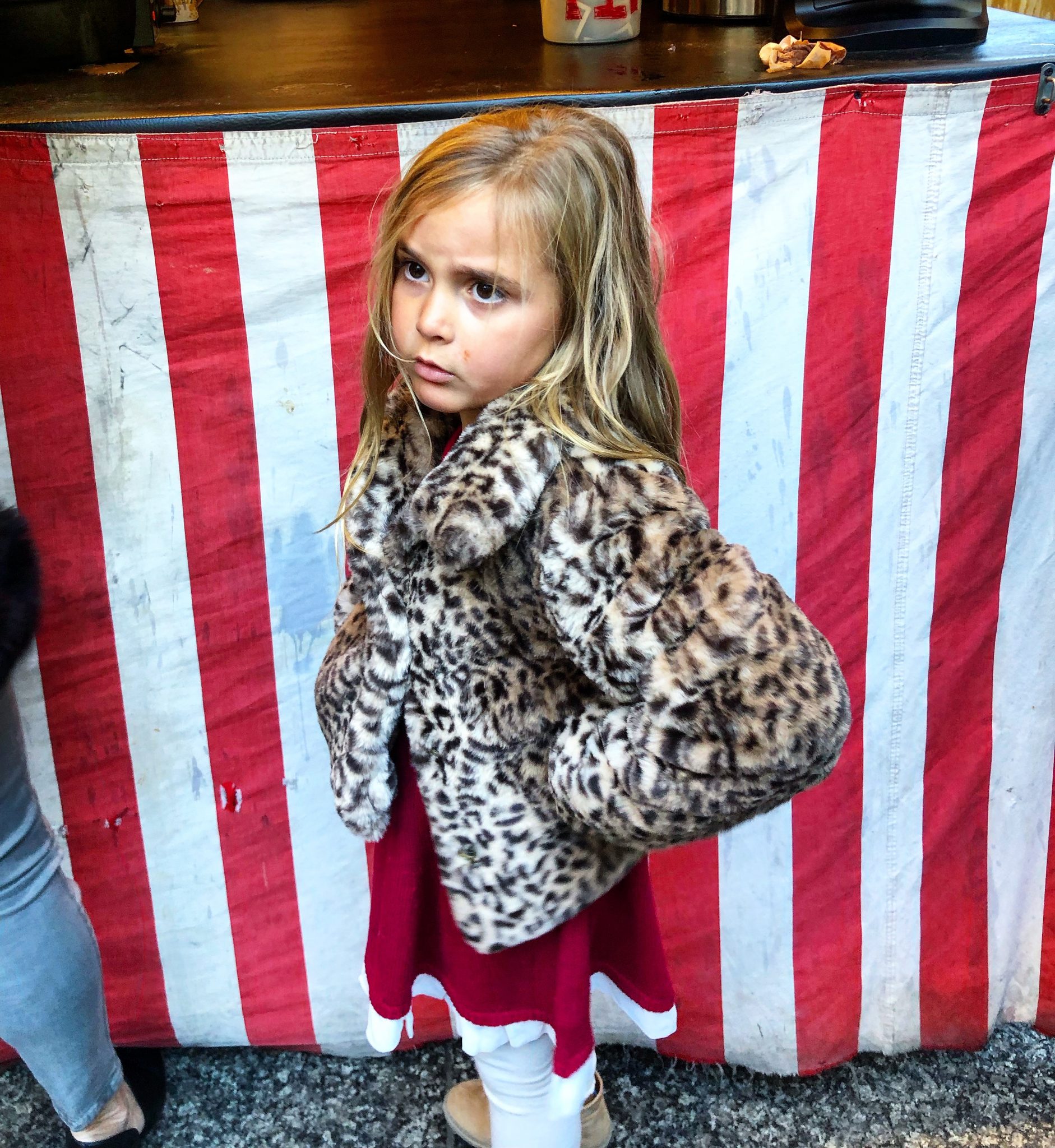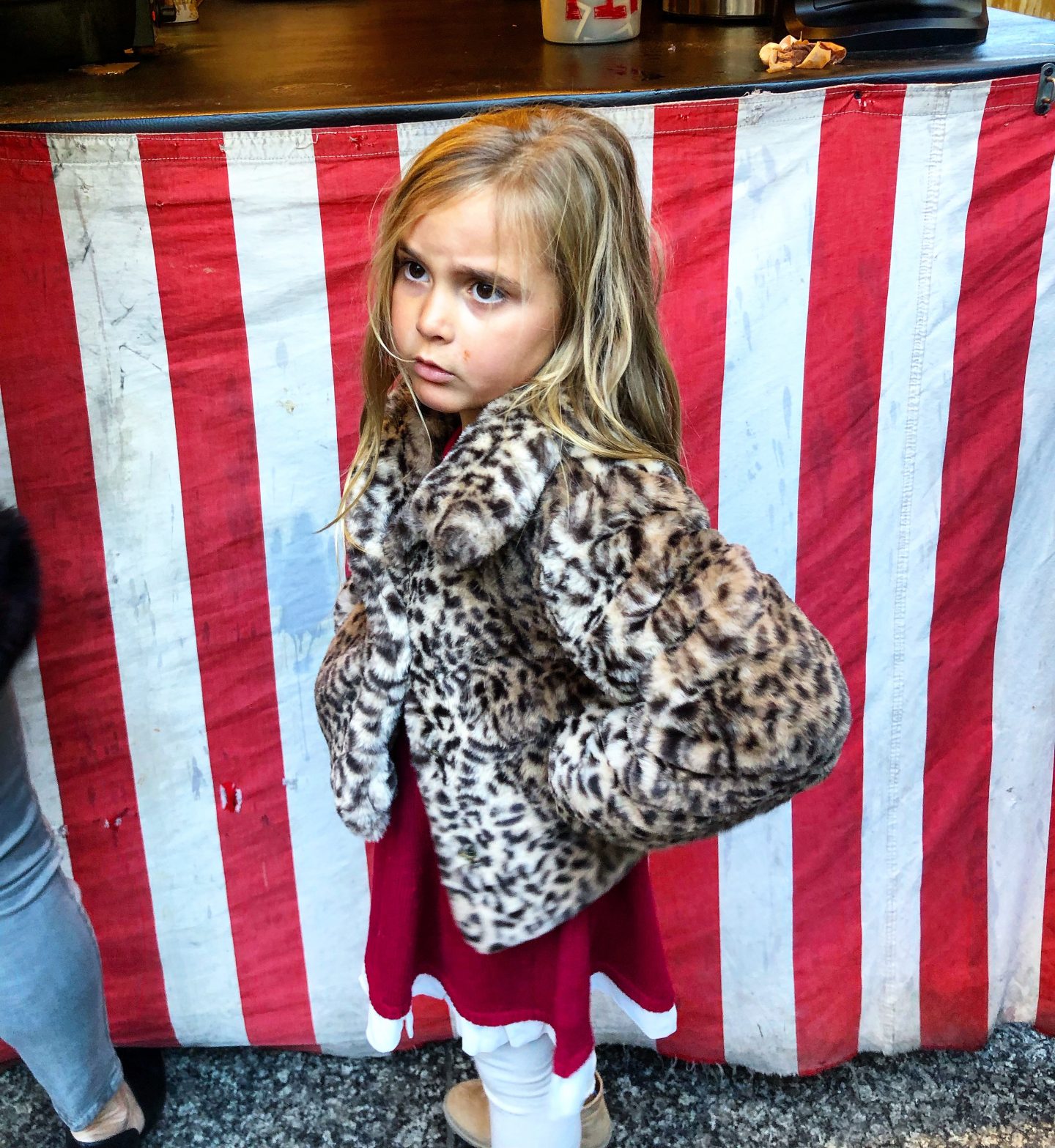 Now without further ado. That time I was a very EXTRA aunt and planned an over-the-top holiday outing for Lola's best day ever.
Rise and shine its STAN'S DONUTS time.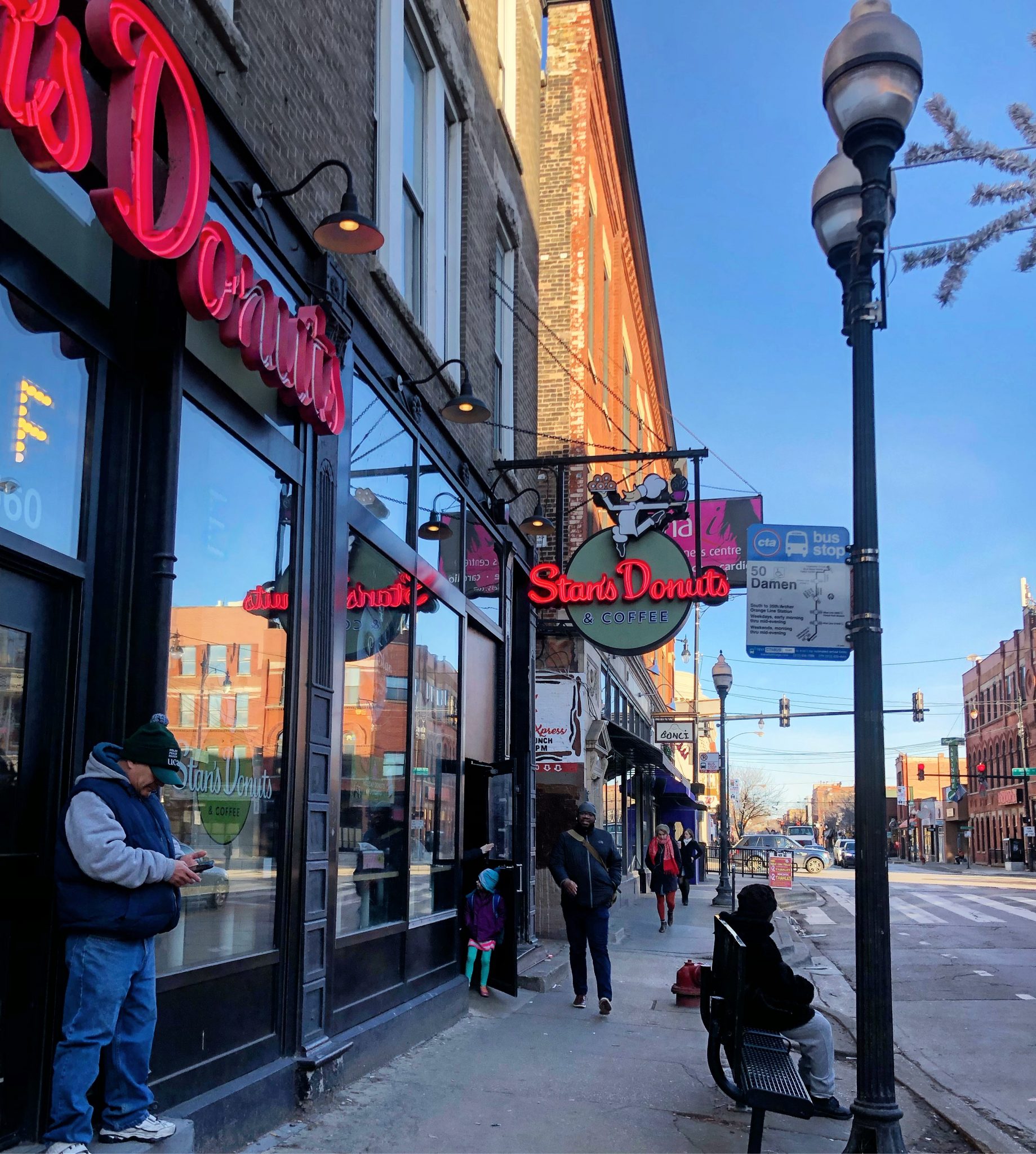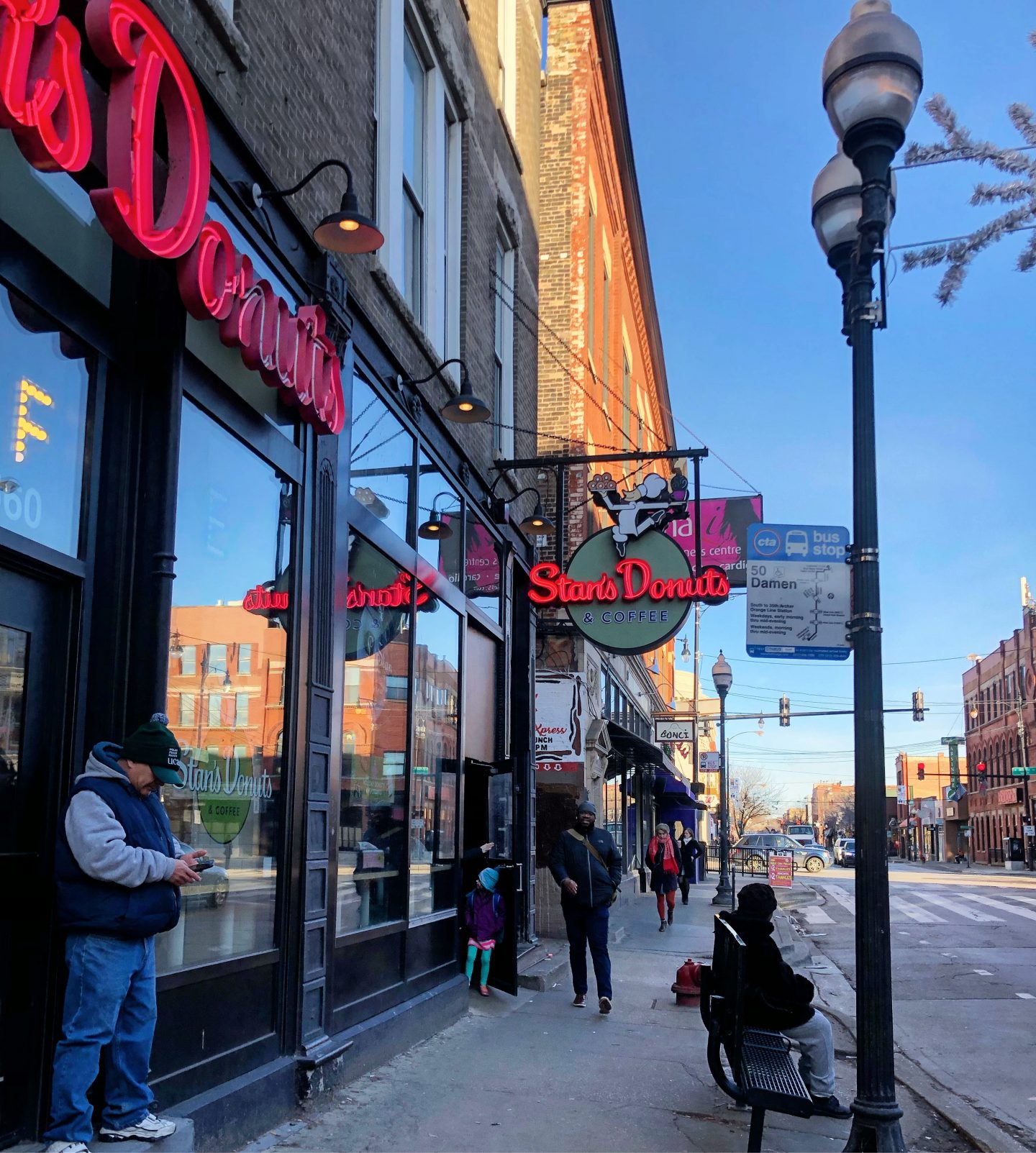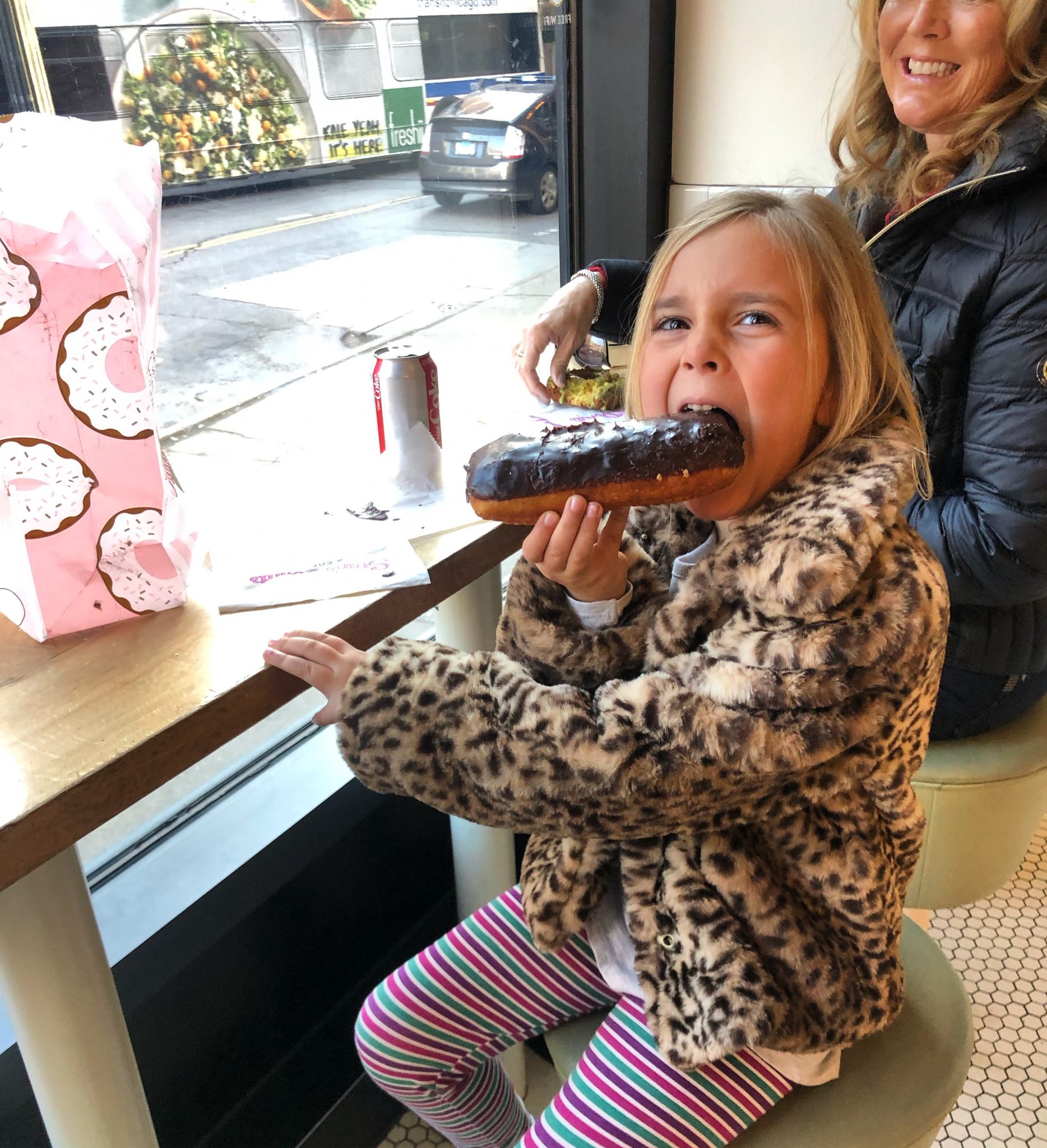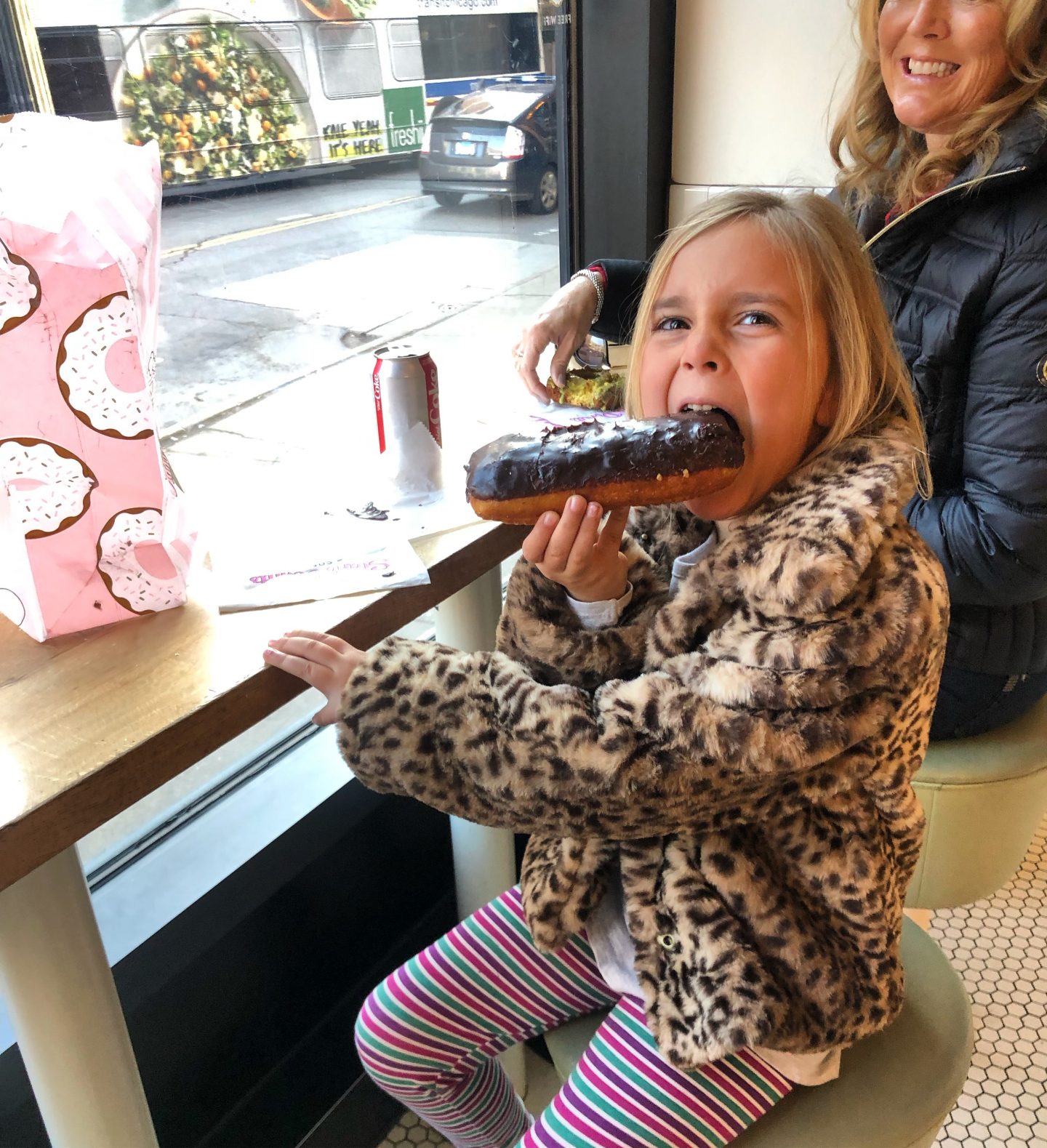 "This huge chocolate donut is fun and all, but you know what's even more fun? Taking one bite then deciding you don't like it, after all. Being a kid is great!"
Next up:  Lola's first time in a limo! Fake fur, real fun!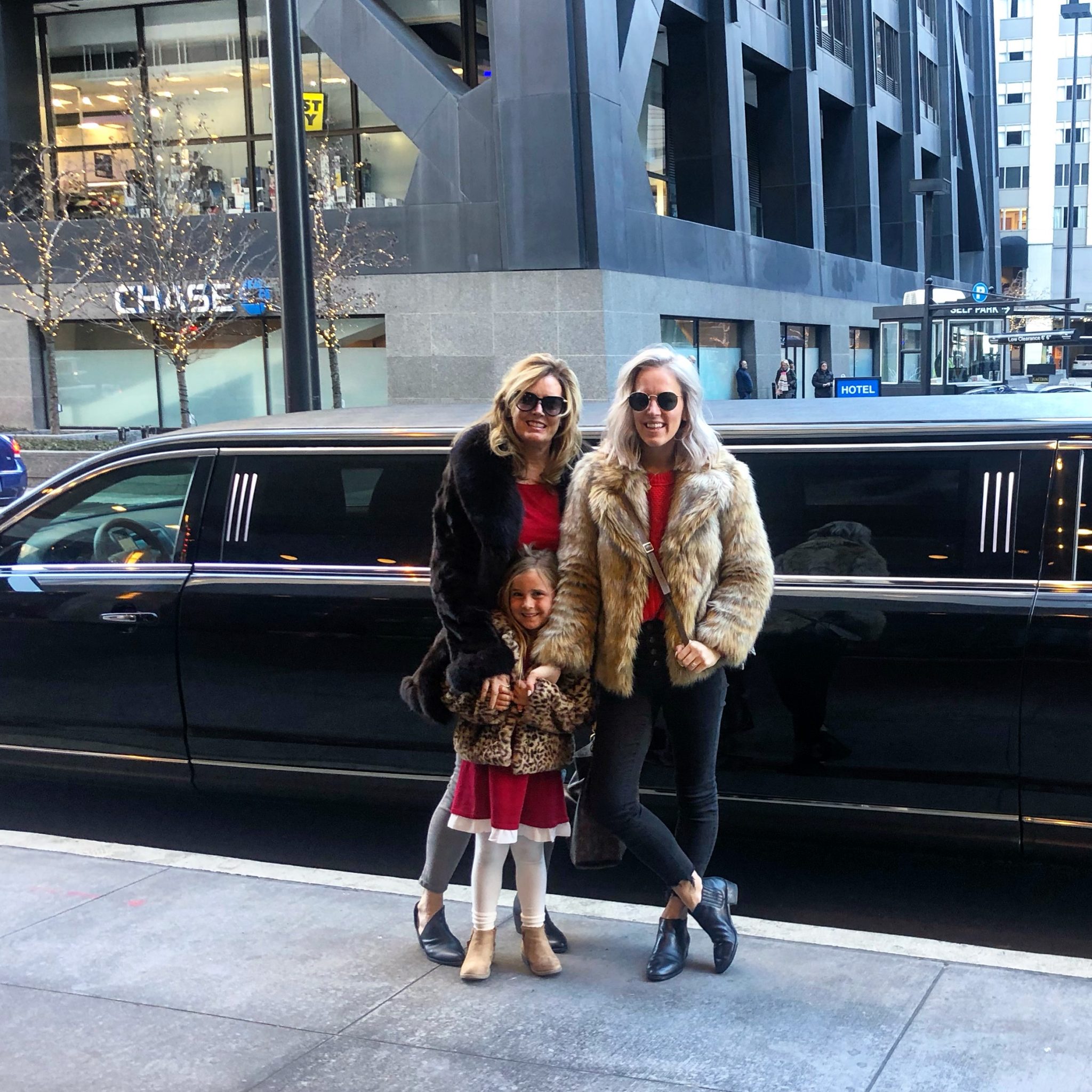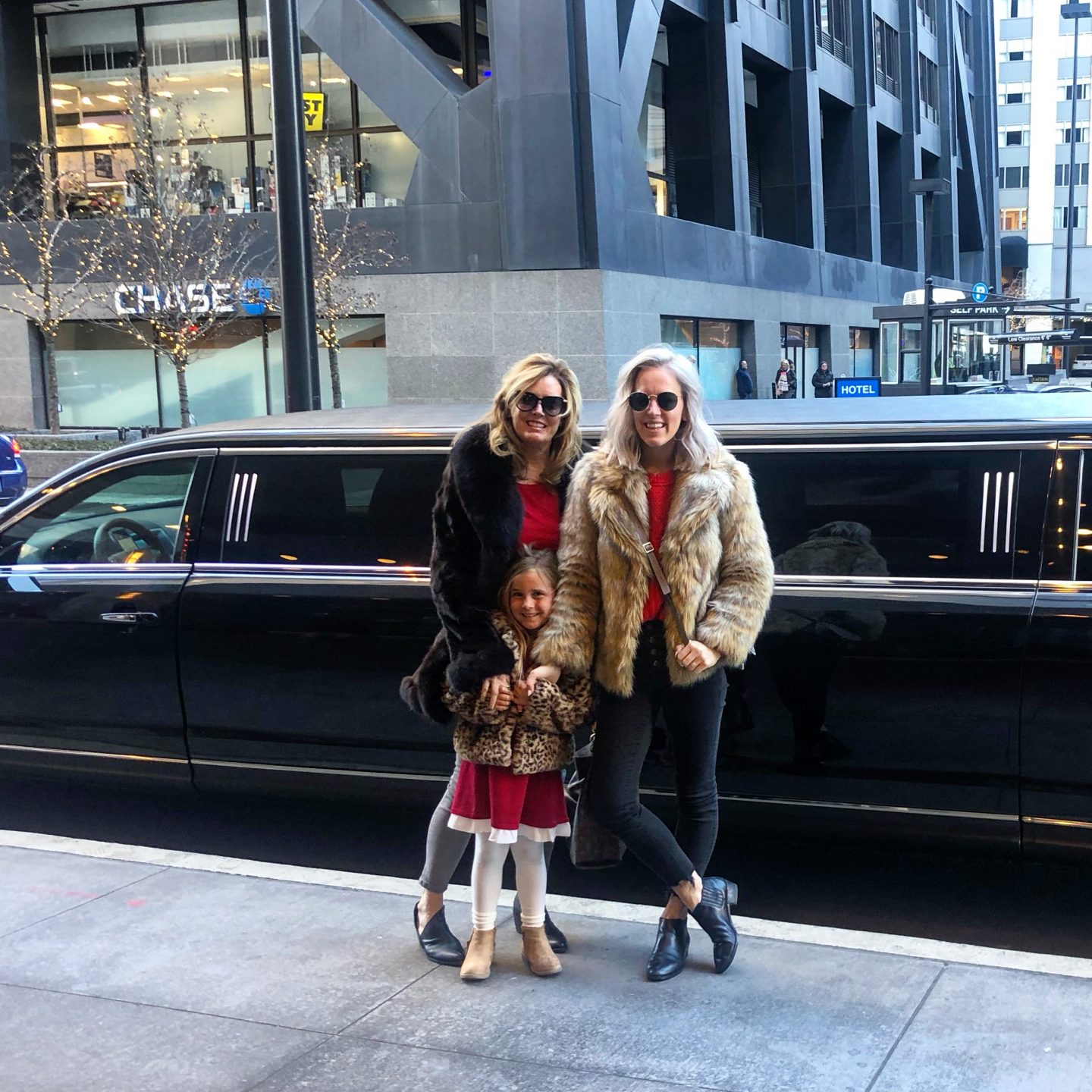 "Whoa! Cool! Will there be pizza and Home Alone in here?" 
"You mean like the movie?"
"No, like the kid. Will he be in here?"
"As in Macaulay Culkin? No, he won't. But I'll try to arrange that next time…"
"That would be cool."
Noted.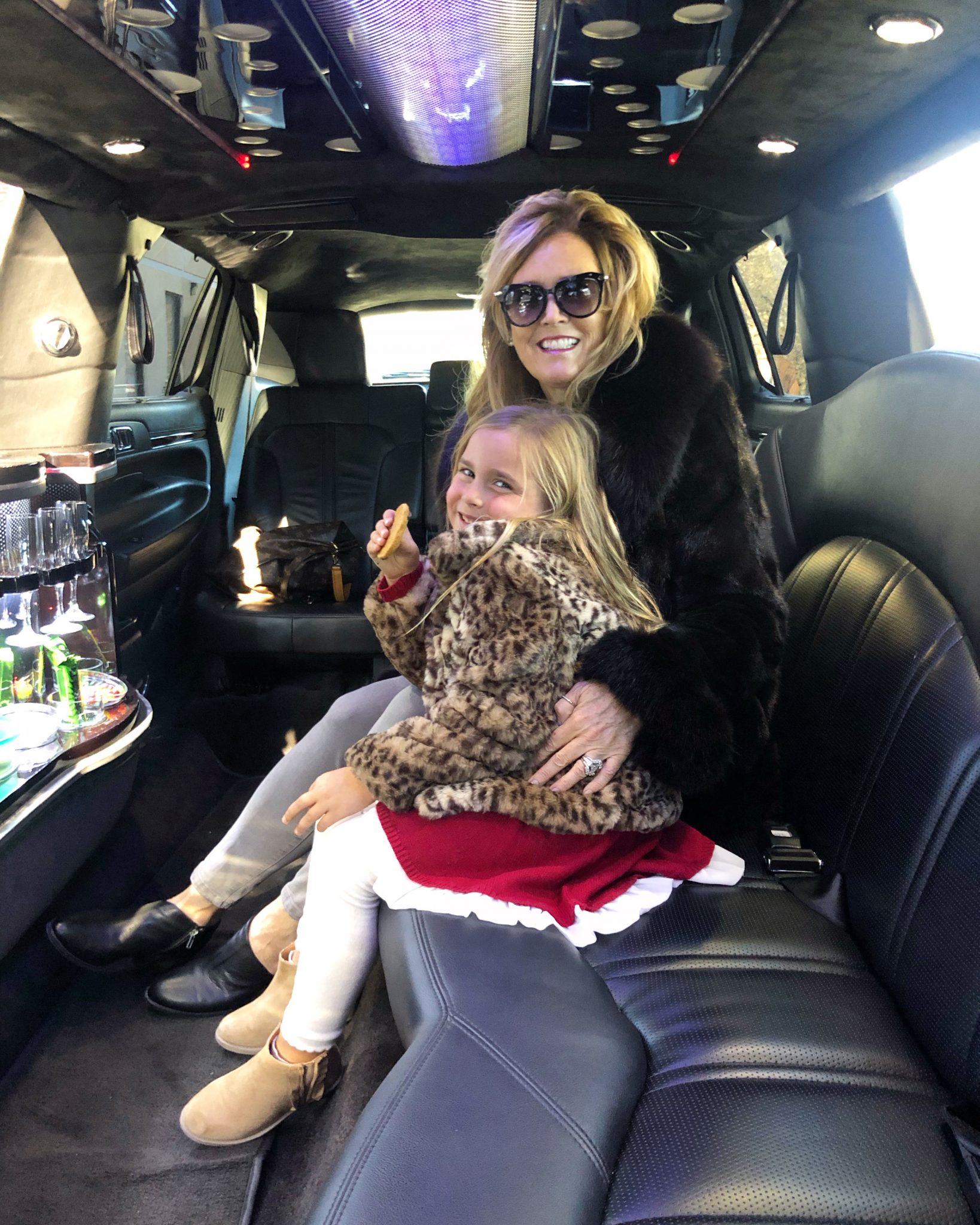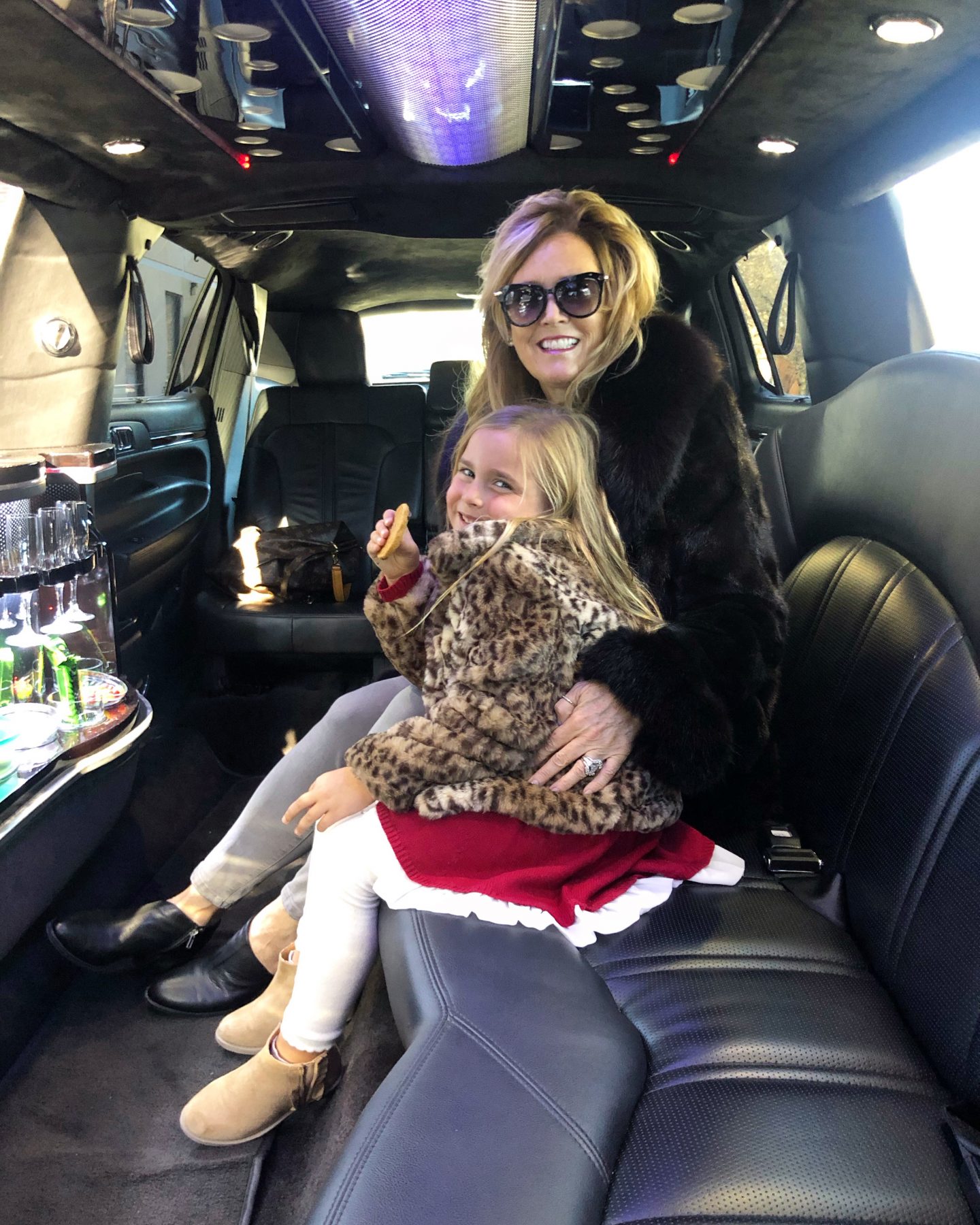 It may not have a 90s child star, but you know what the limo does have? Cookies, candy, and Lola's favorite movie on the TV! All things we'll pretend she doesn't have access to in her mom's car….
"Lola, look outside. We're in the heart of downtown Chicago. Look around!"
Hard pass.
"I gotta see this part of the movie I've only seen 164 times before."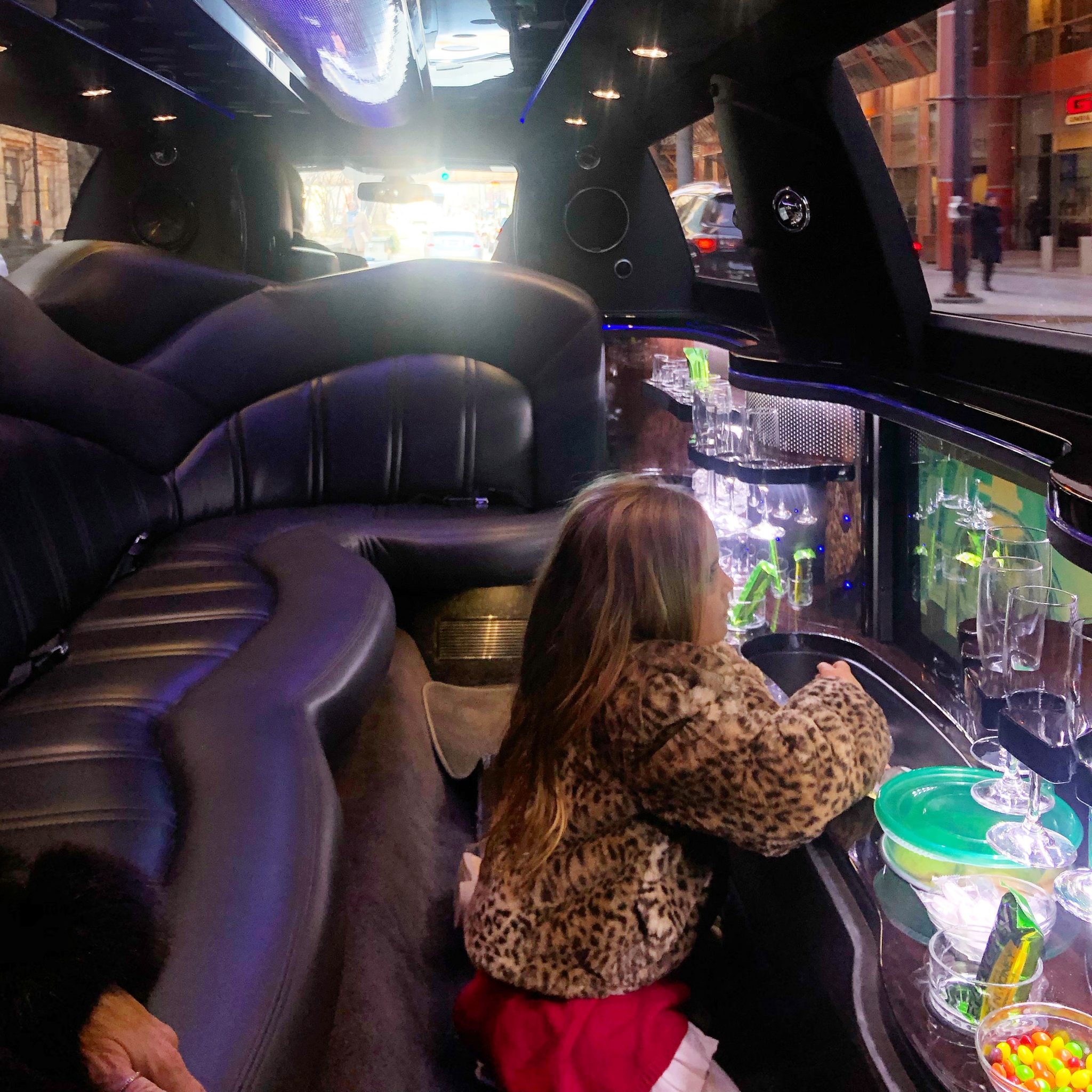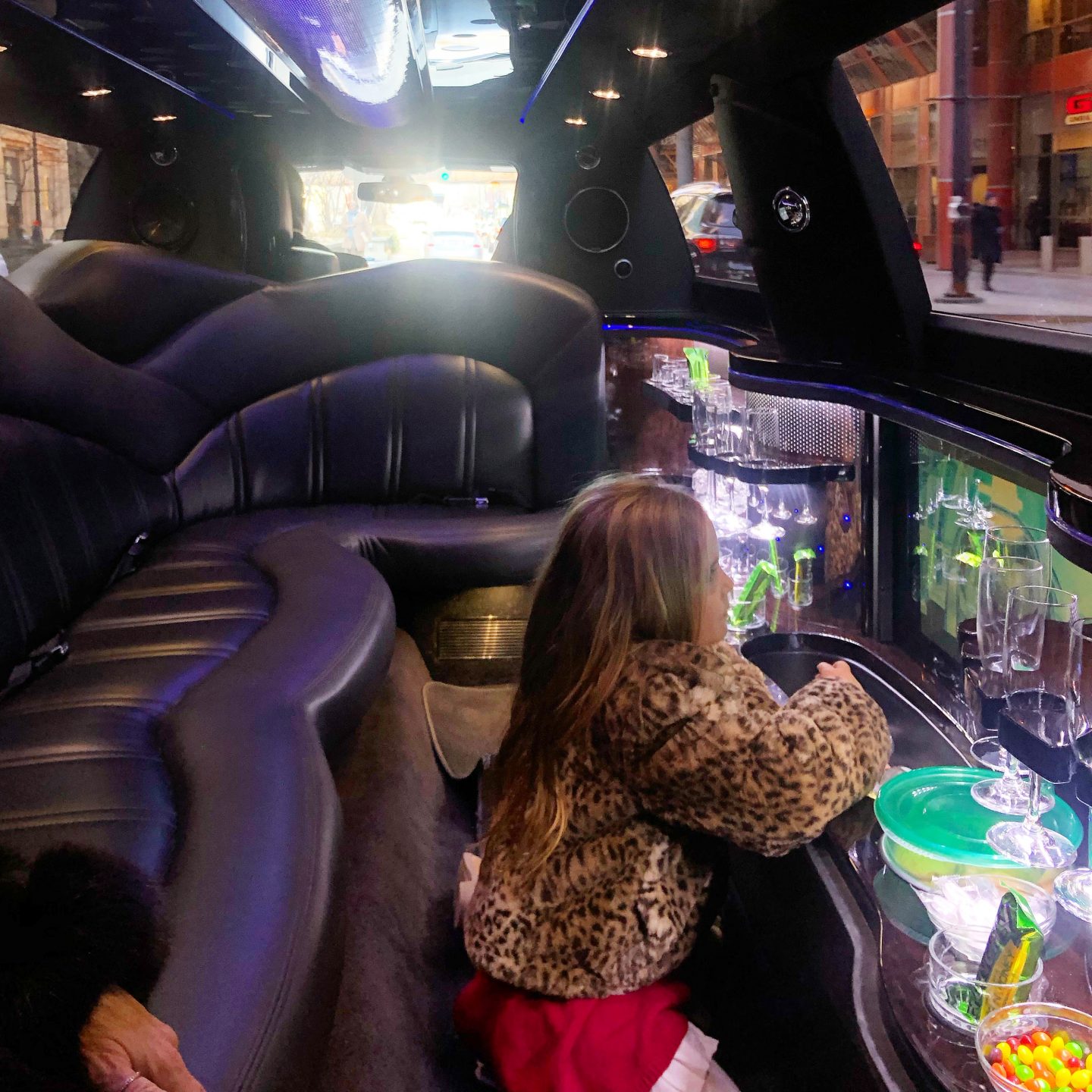 Okay then!
First stop: The Christkindle Market!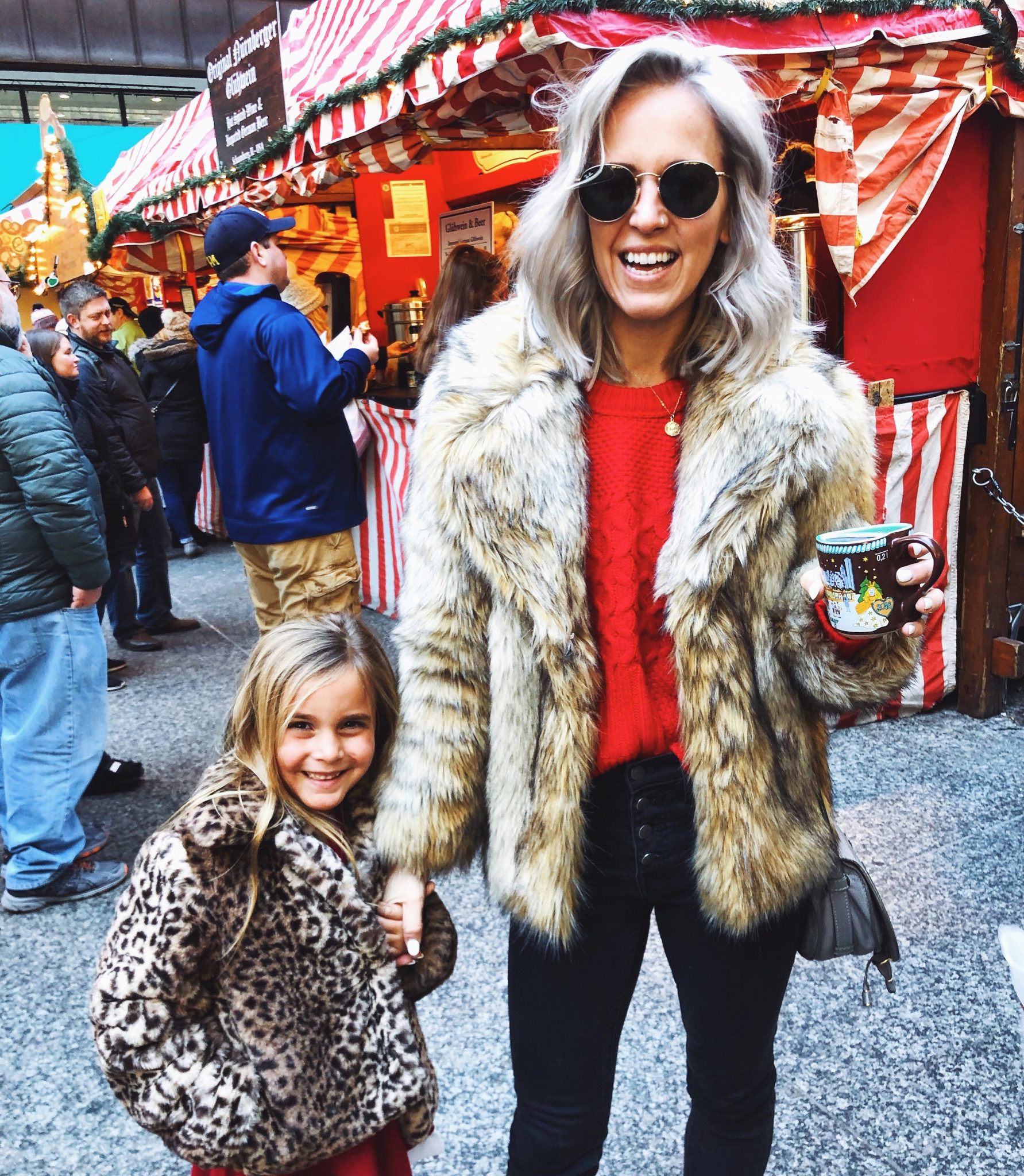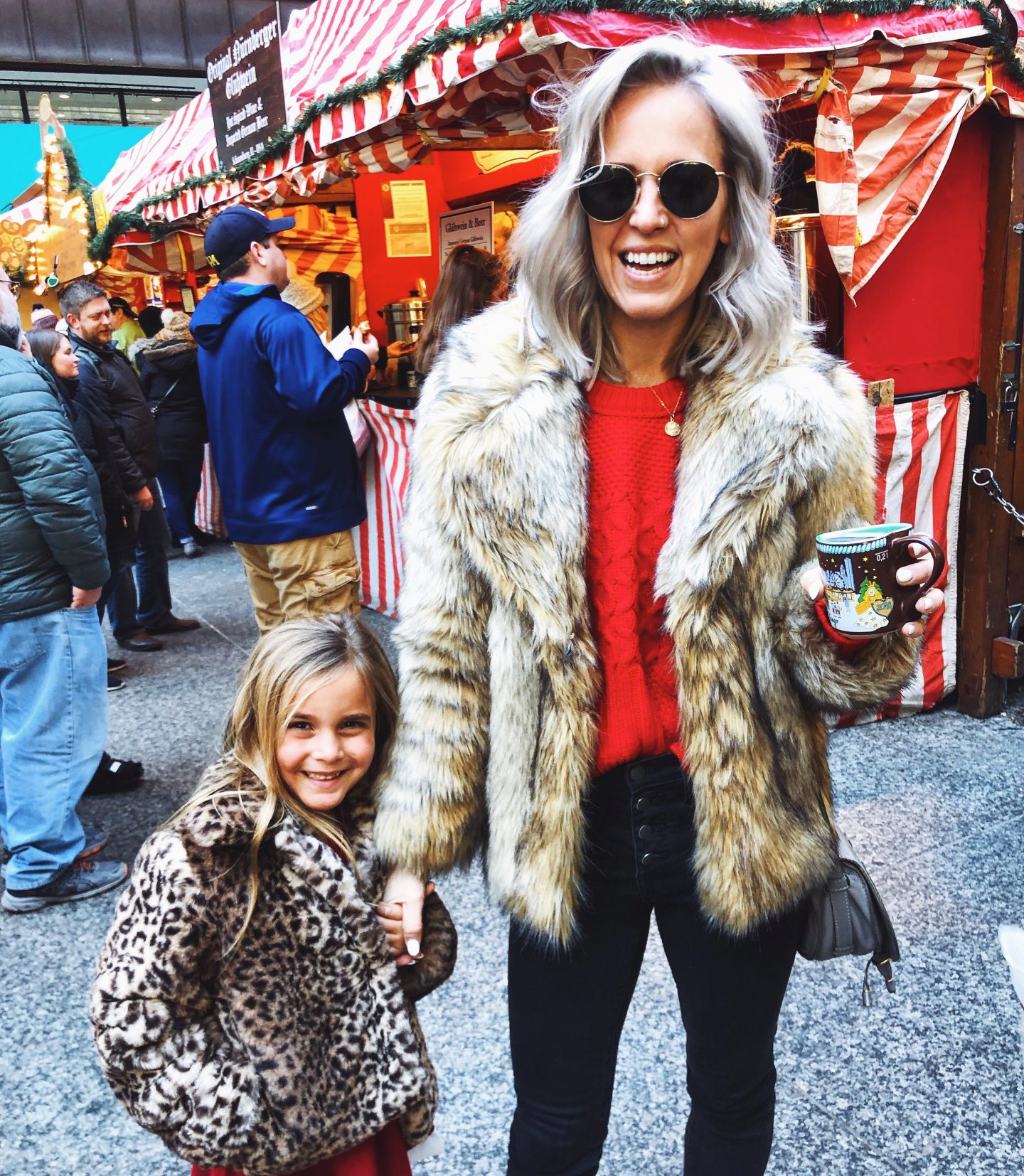 "Lola, want a mug full of cider? Or a pancake? Or a million dollars?"
"Hmm, no thanks. I think I'd just like to go back in the limo."
Wow, we've created a monster.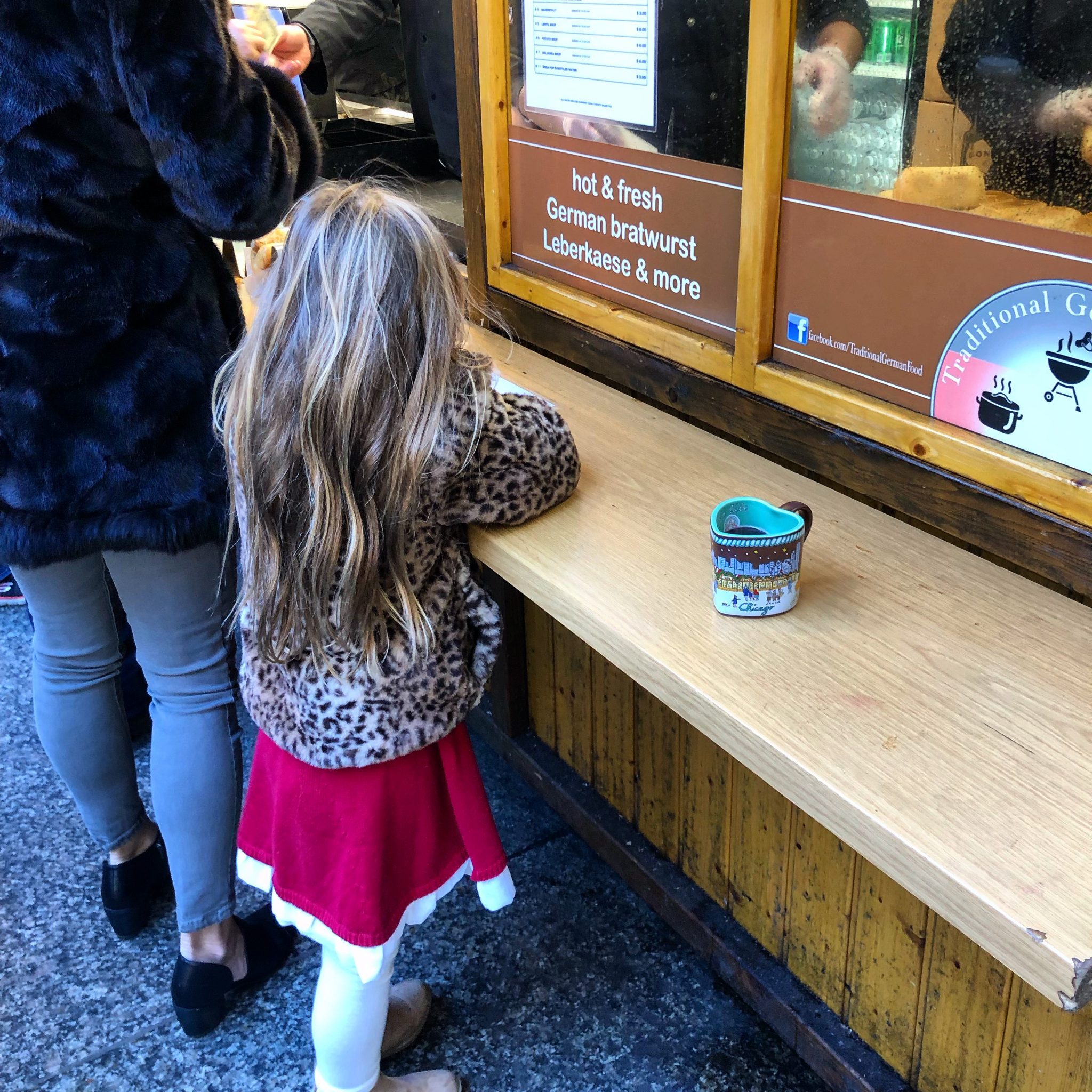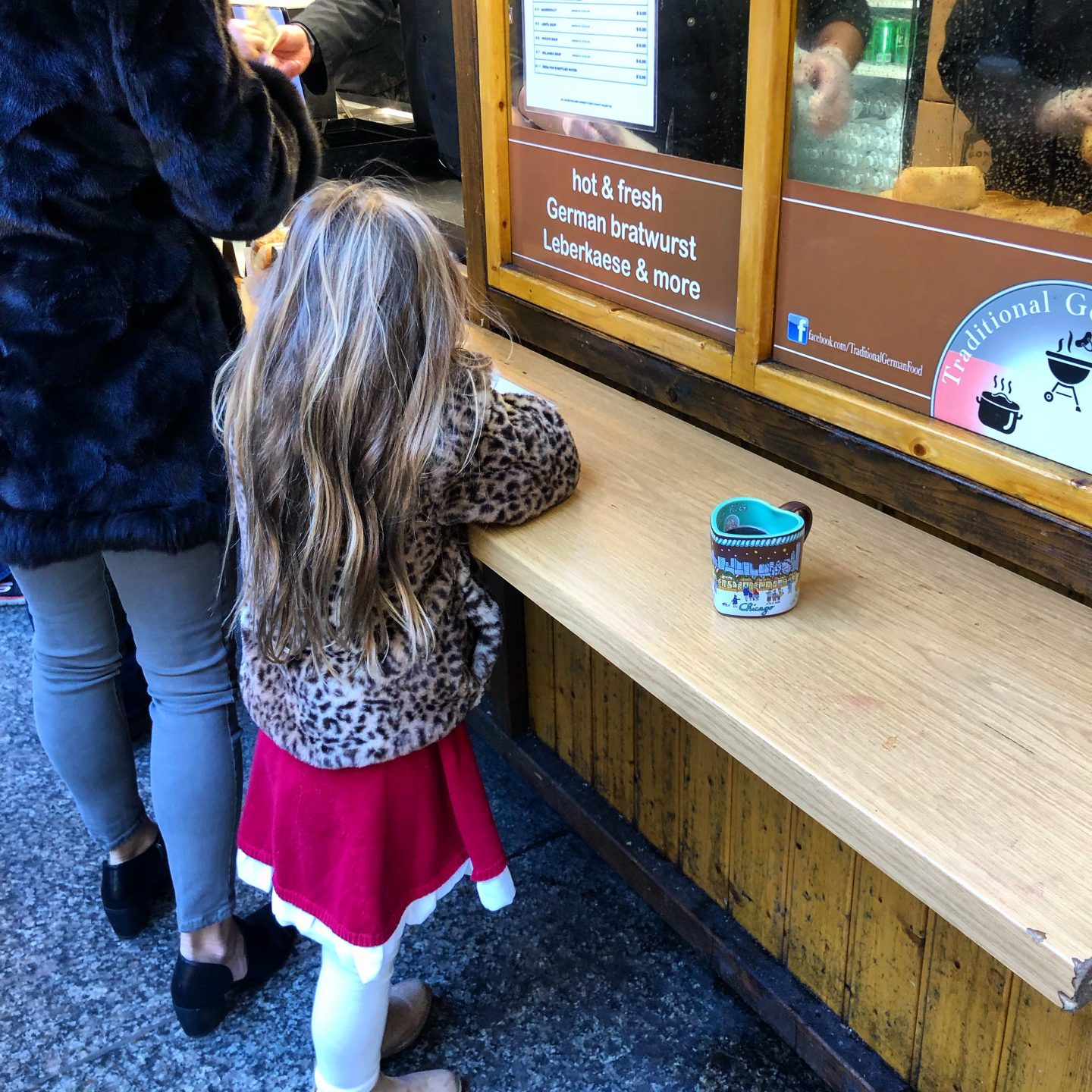 Next up: The American Girl Doll Store.
This should go well!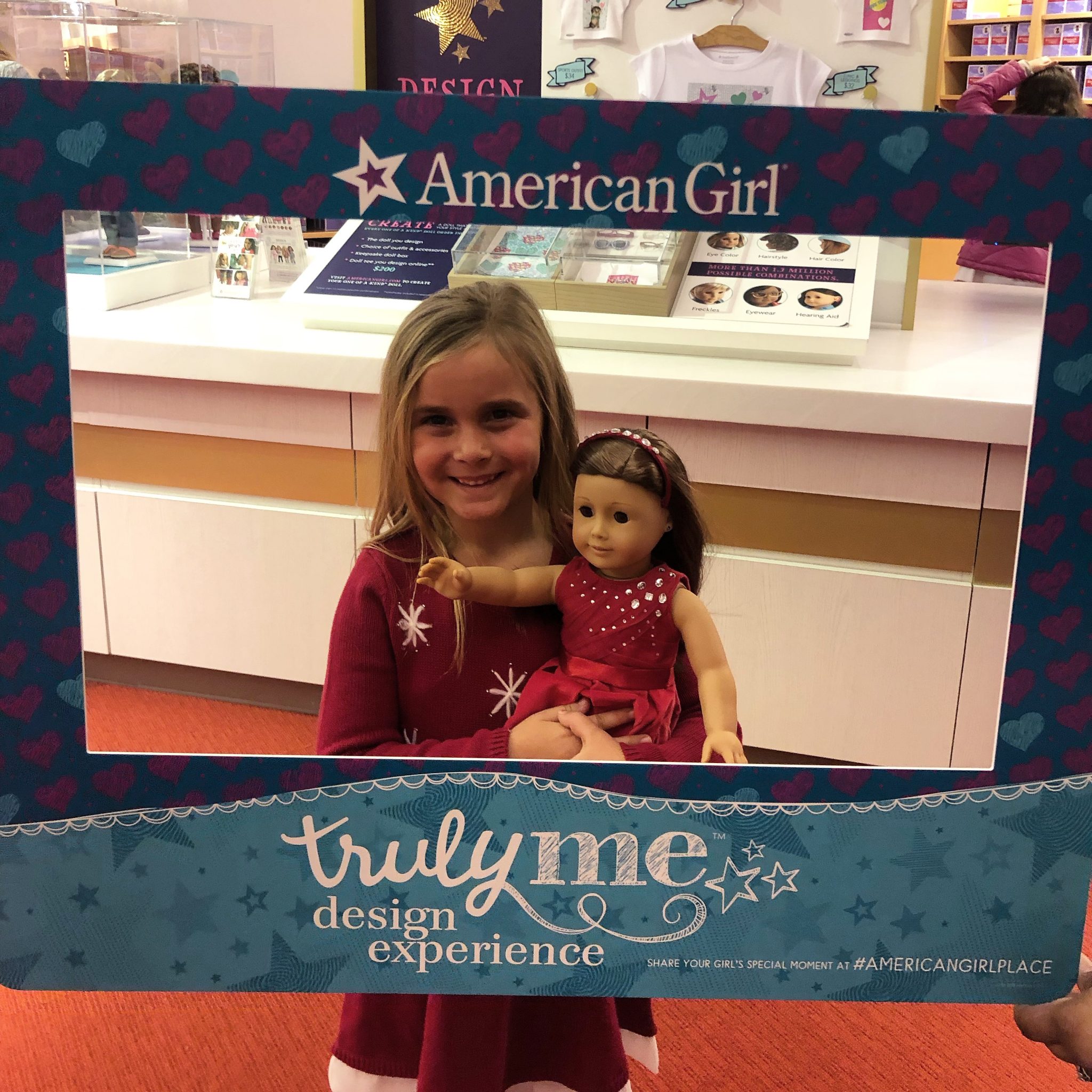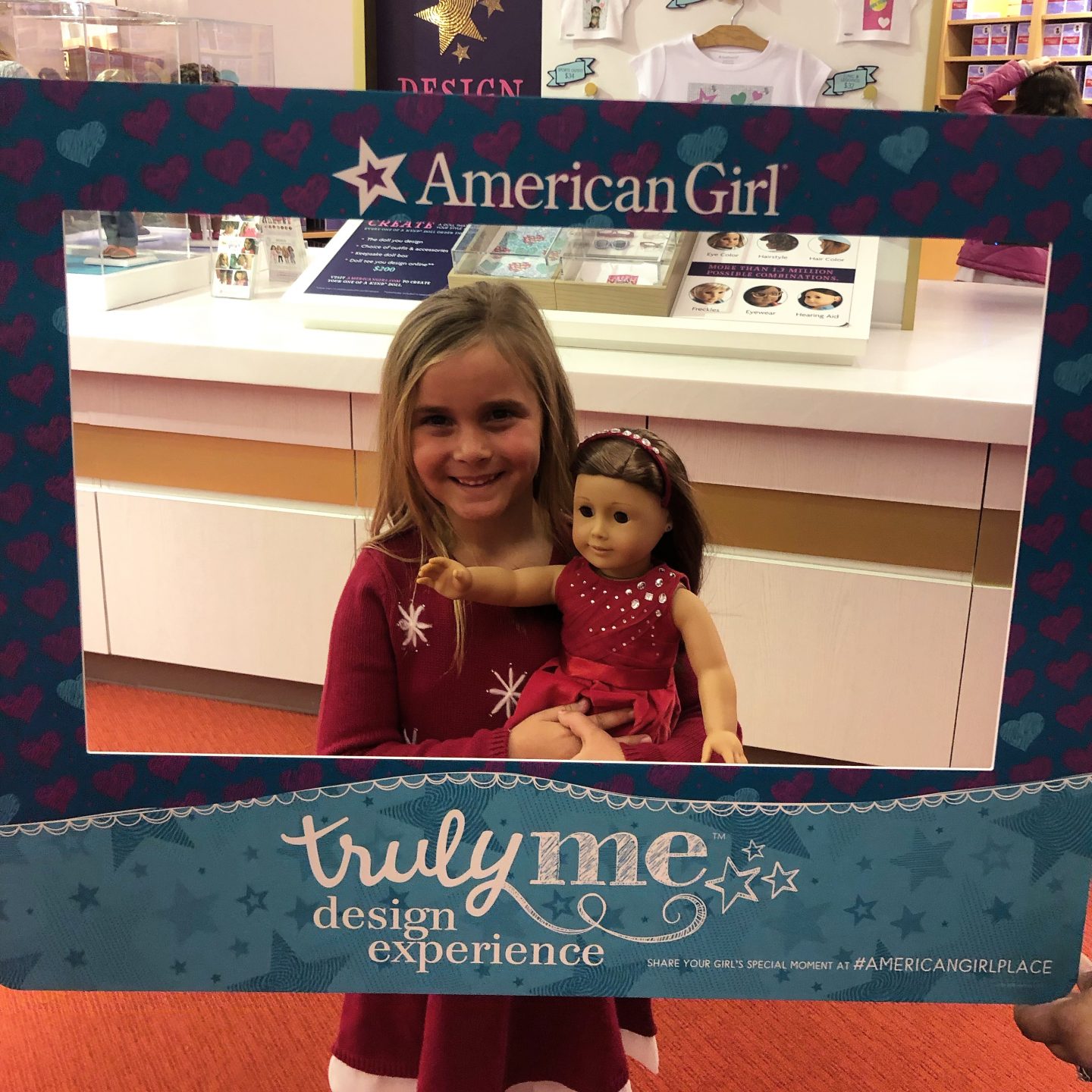 Lola got a doll and named her Lola! Like they always say, be your own American Girl Doll!
And now it's time for tea with the Lolas in The American Girl Doll restaurant! Did you know they have a restaurant? They do! It's right next to the doll salon and doll ice cream shoppe, which is right next to the doll instant loans for cash stop.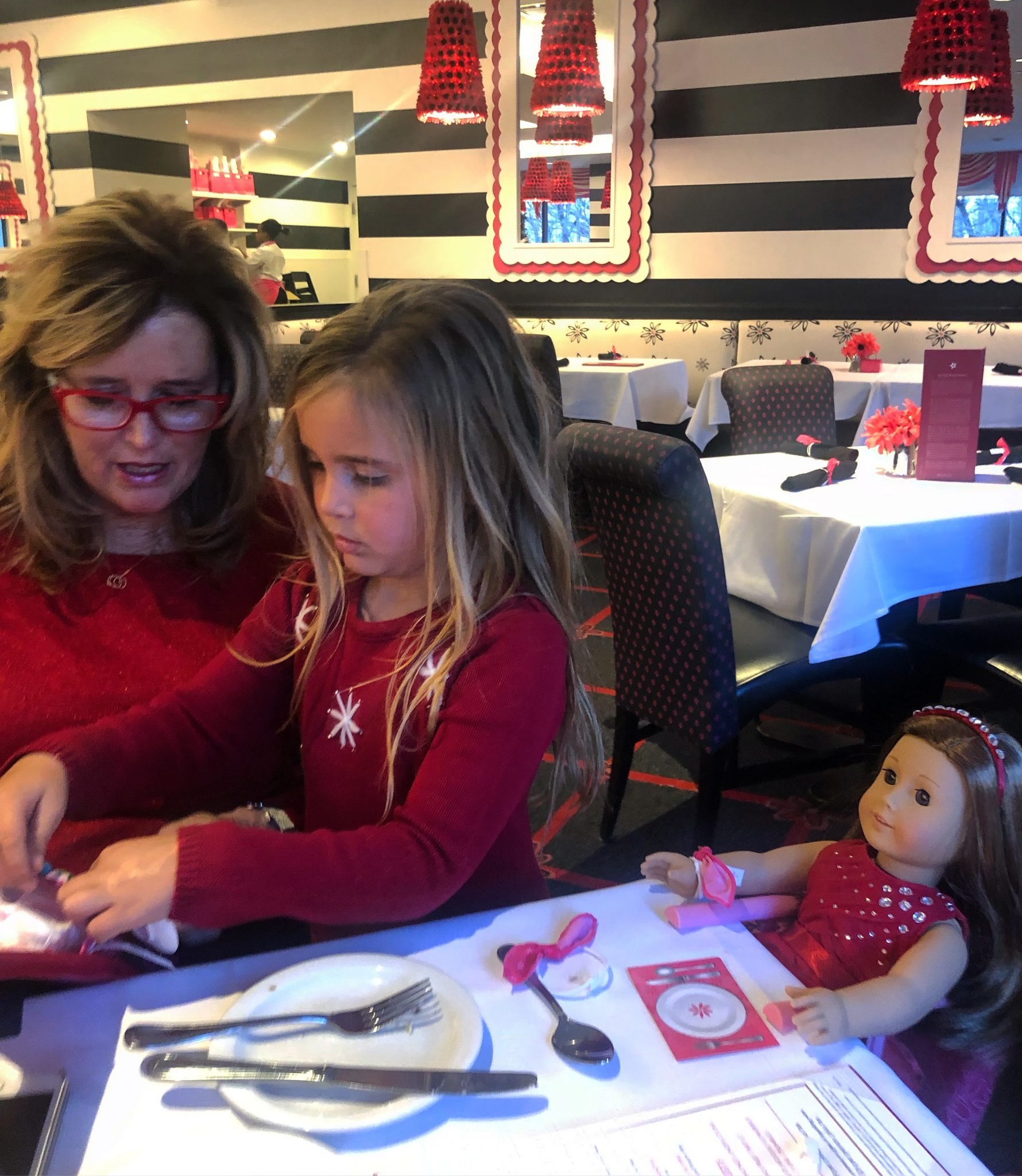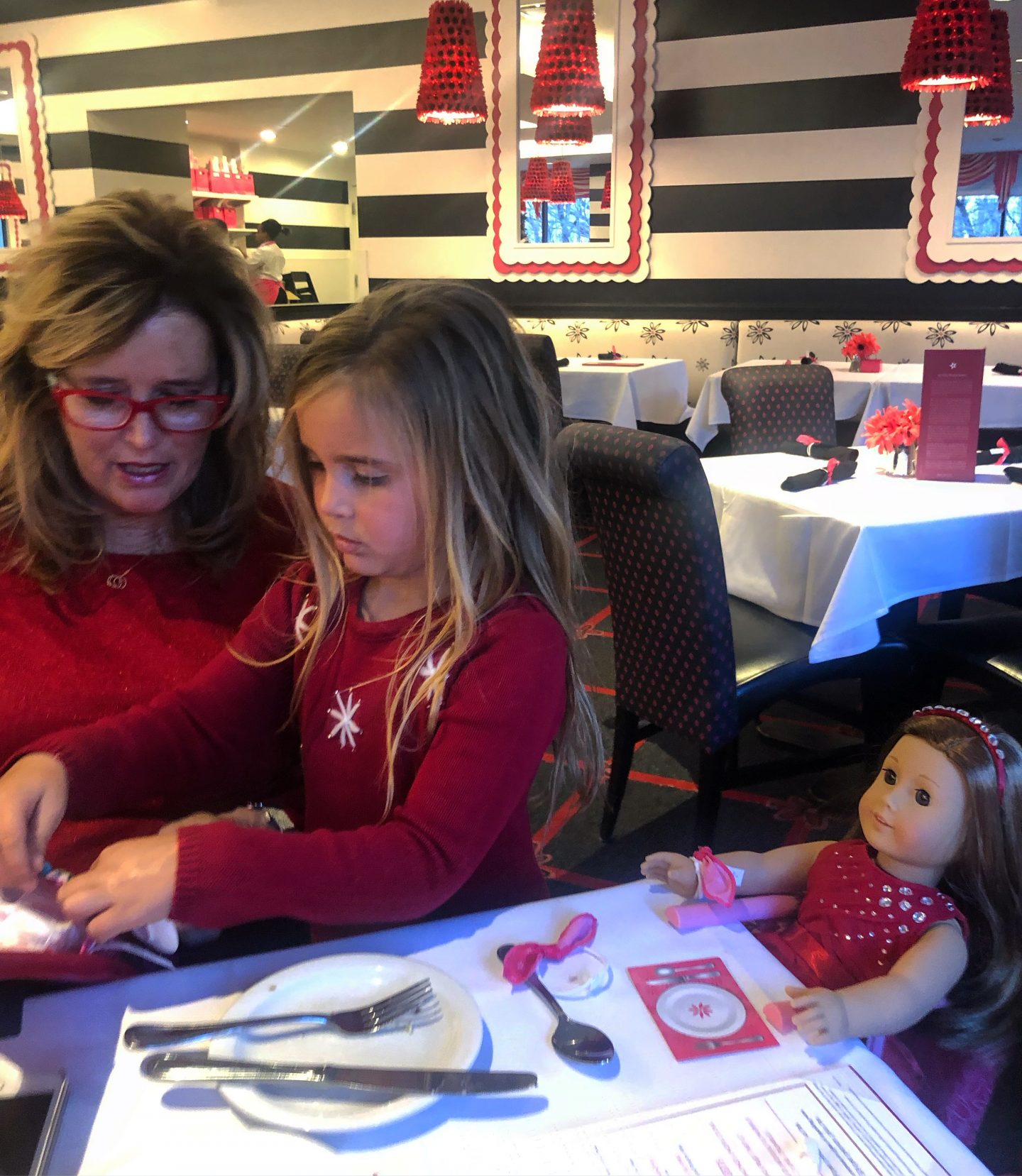 So. Much. Fun.
Ice skating is next! Or maybe it's not because it's kinda cold. But it could have been!
Instead, it's a stop at The Drake!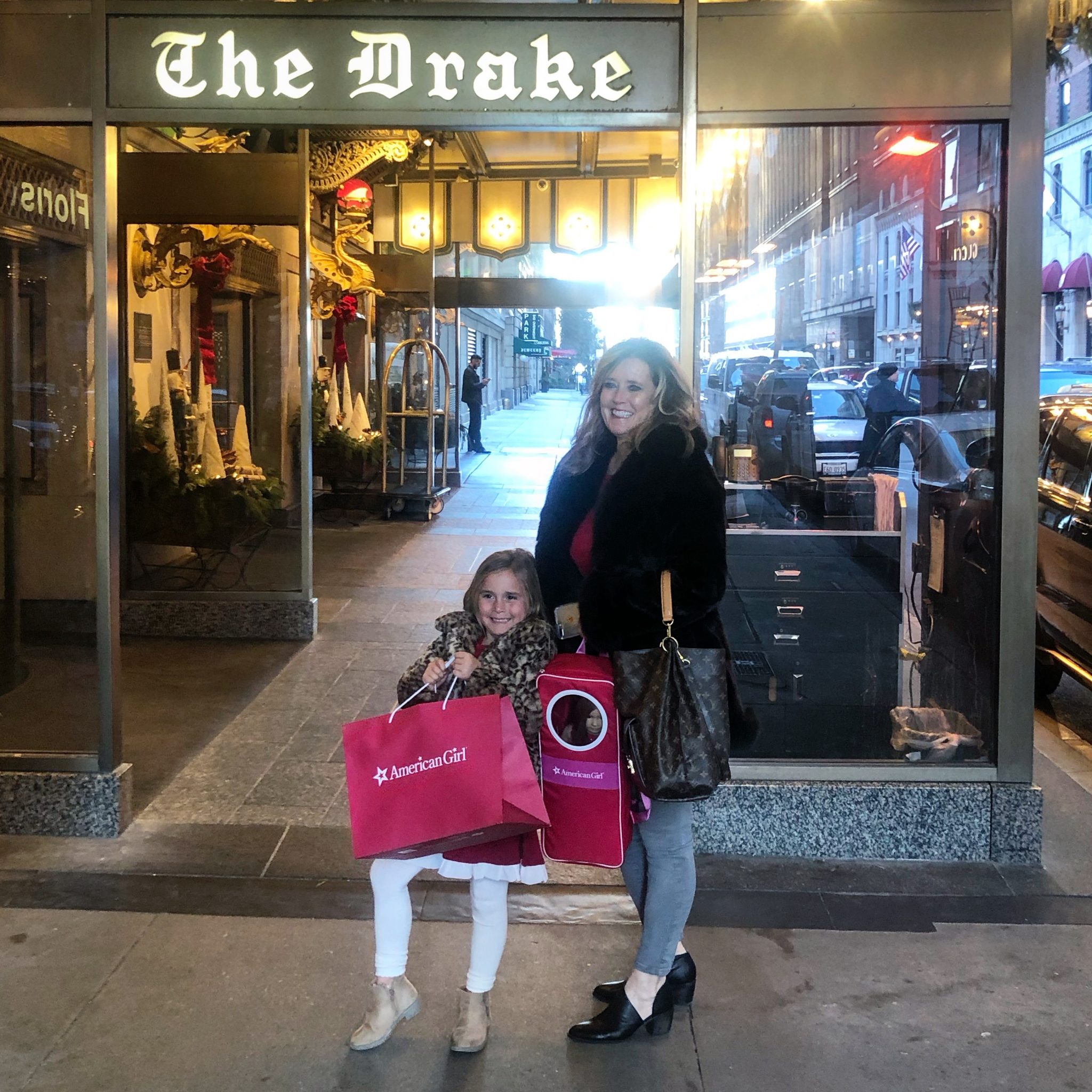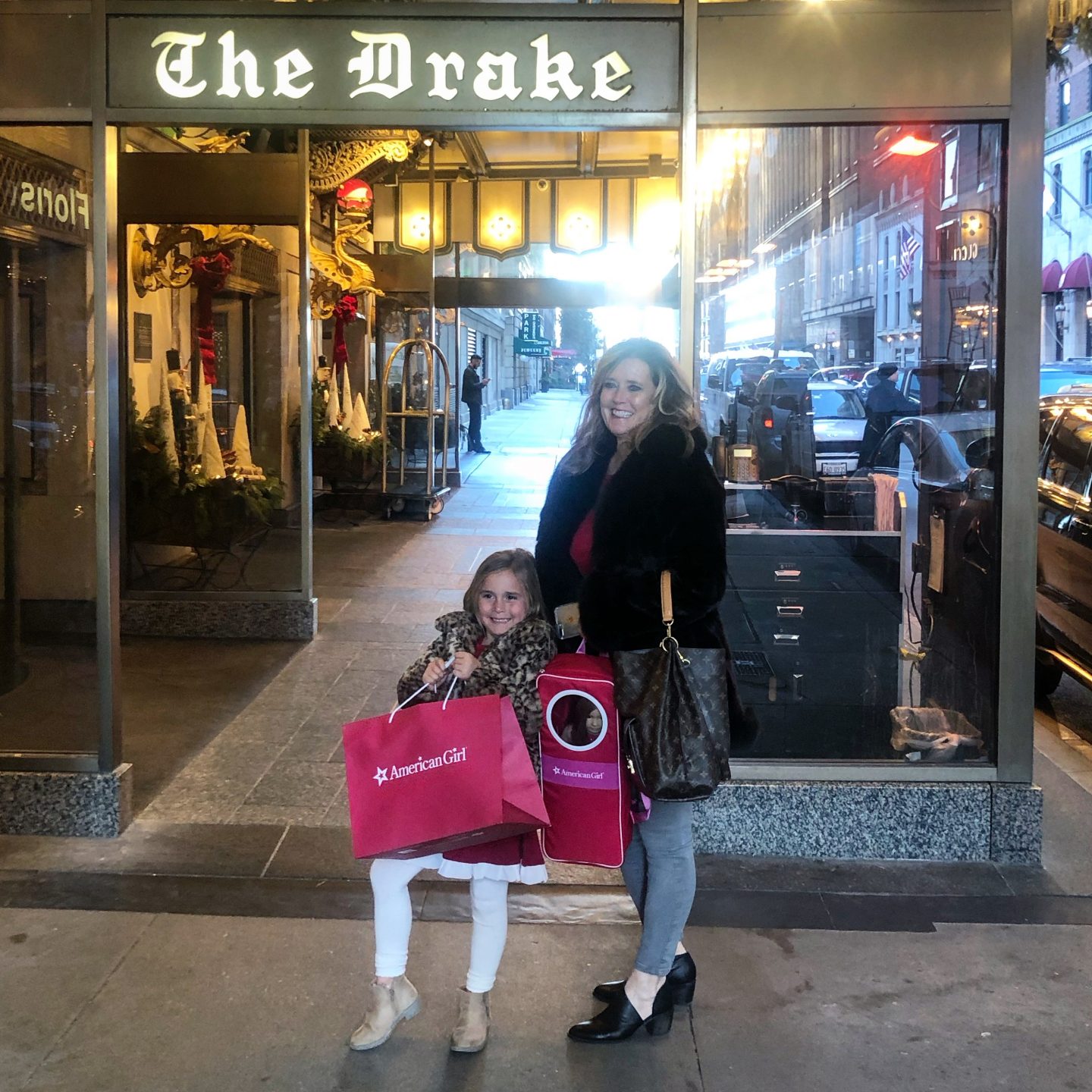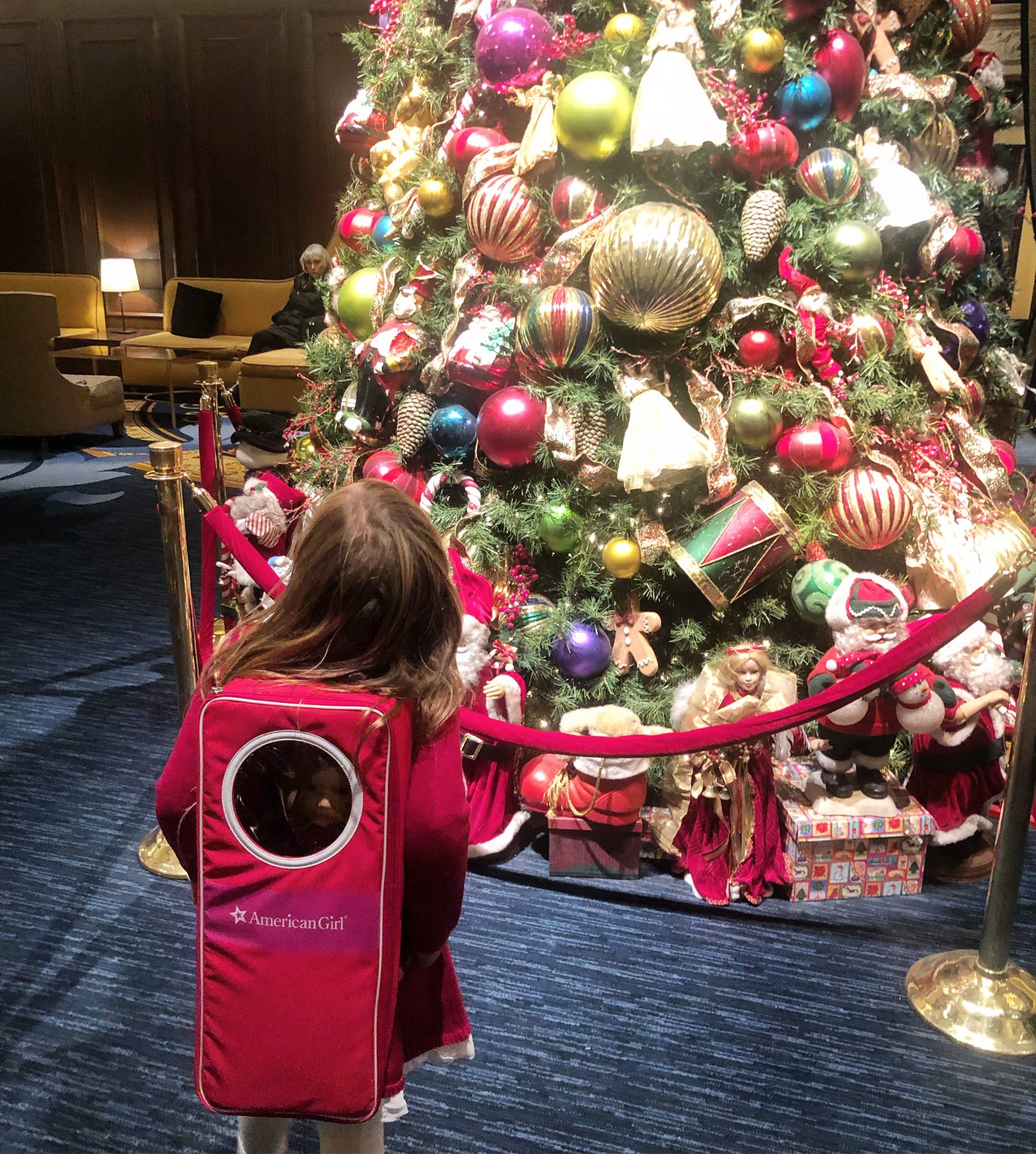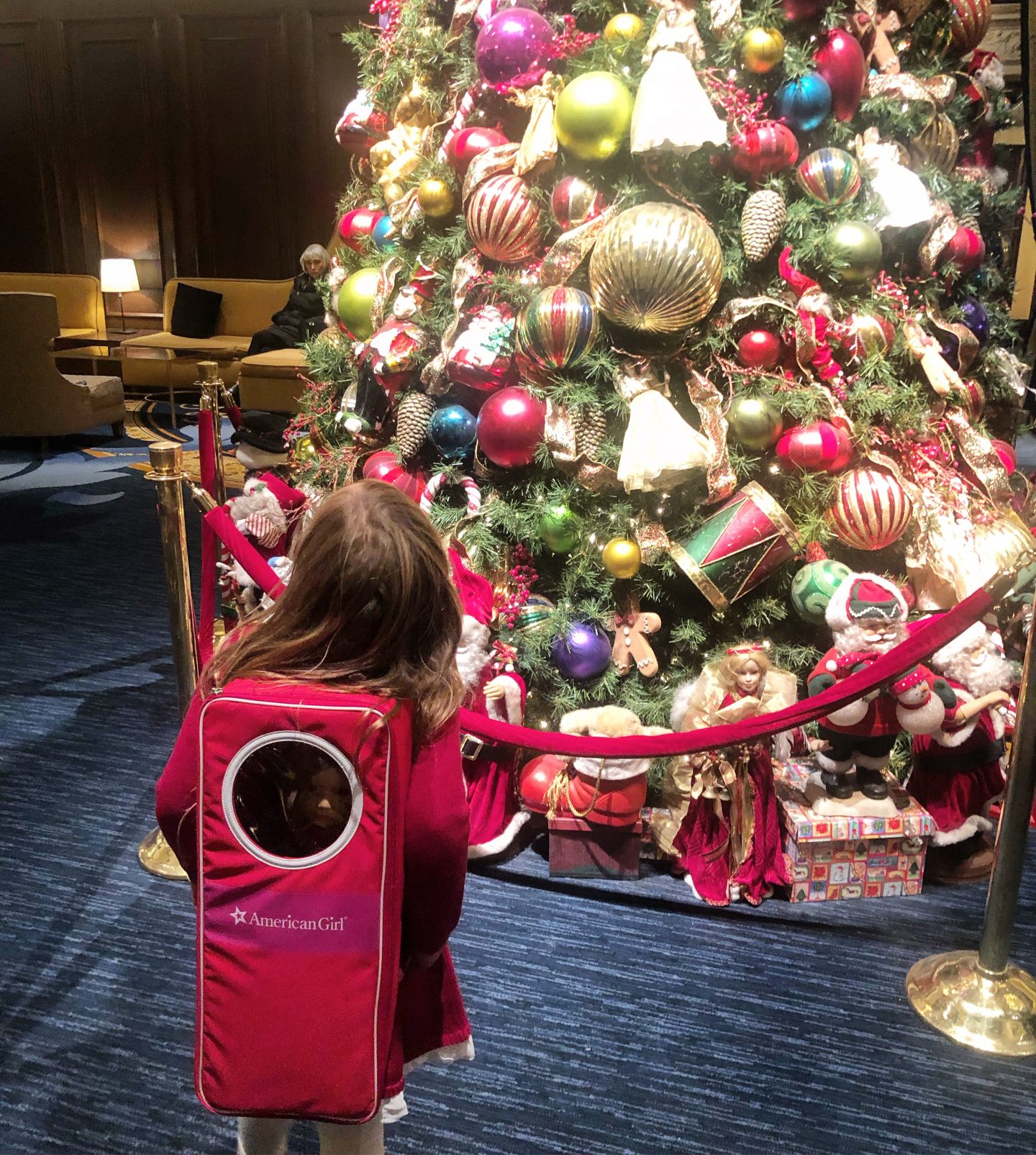 Lola got to see the beautiful tree and my mom and I got to see the beautiful happy hour list.
We attempted to make a Santa visit after, but he wasn't there so instead Lola sat in his chair and became her own Santa. A move we can all aspire to make someday.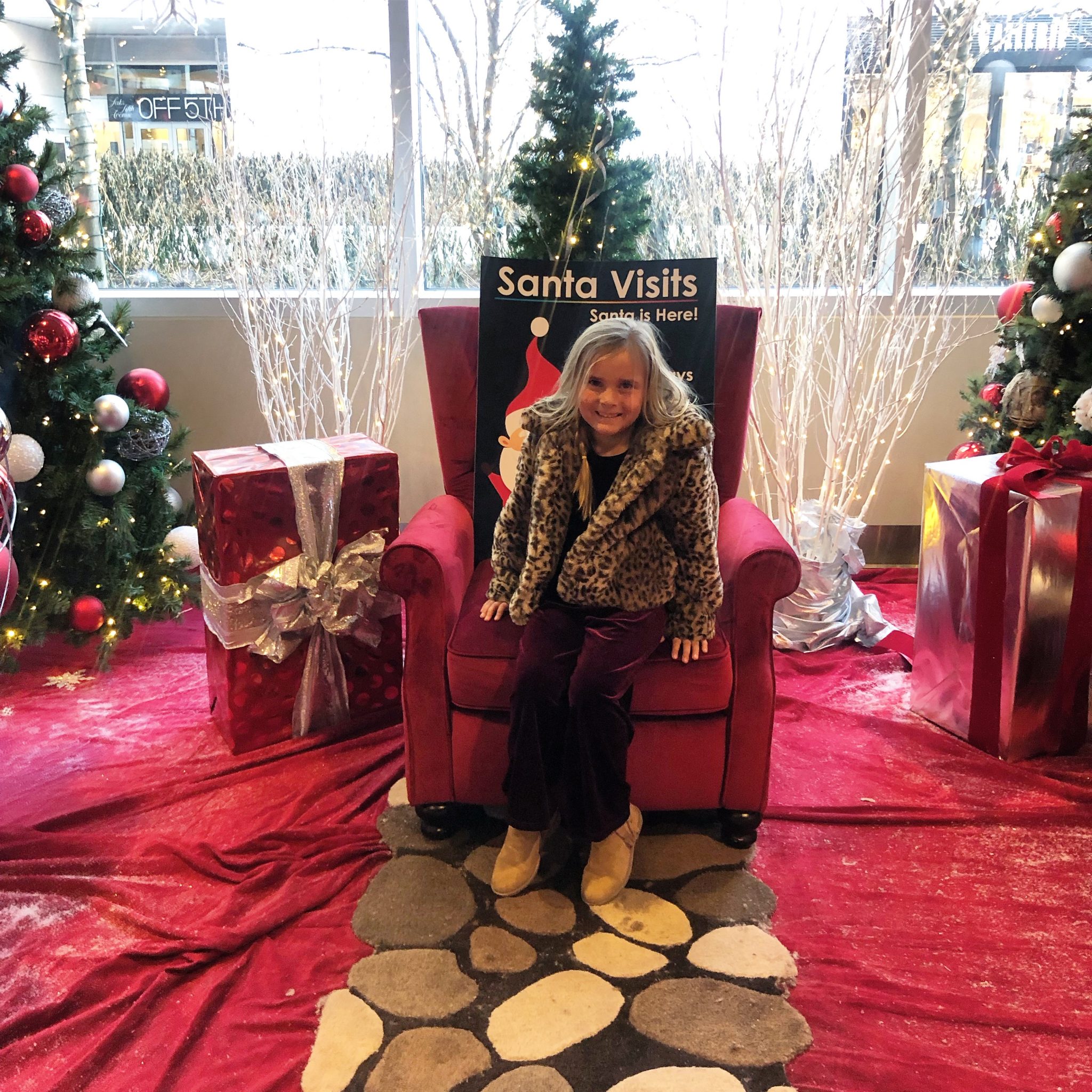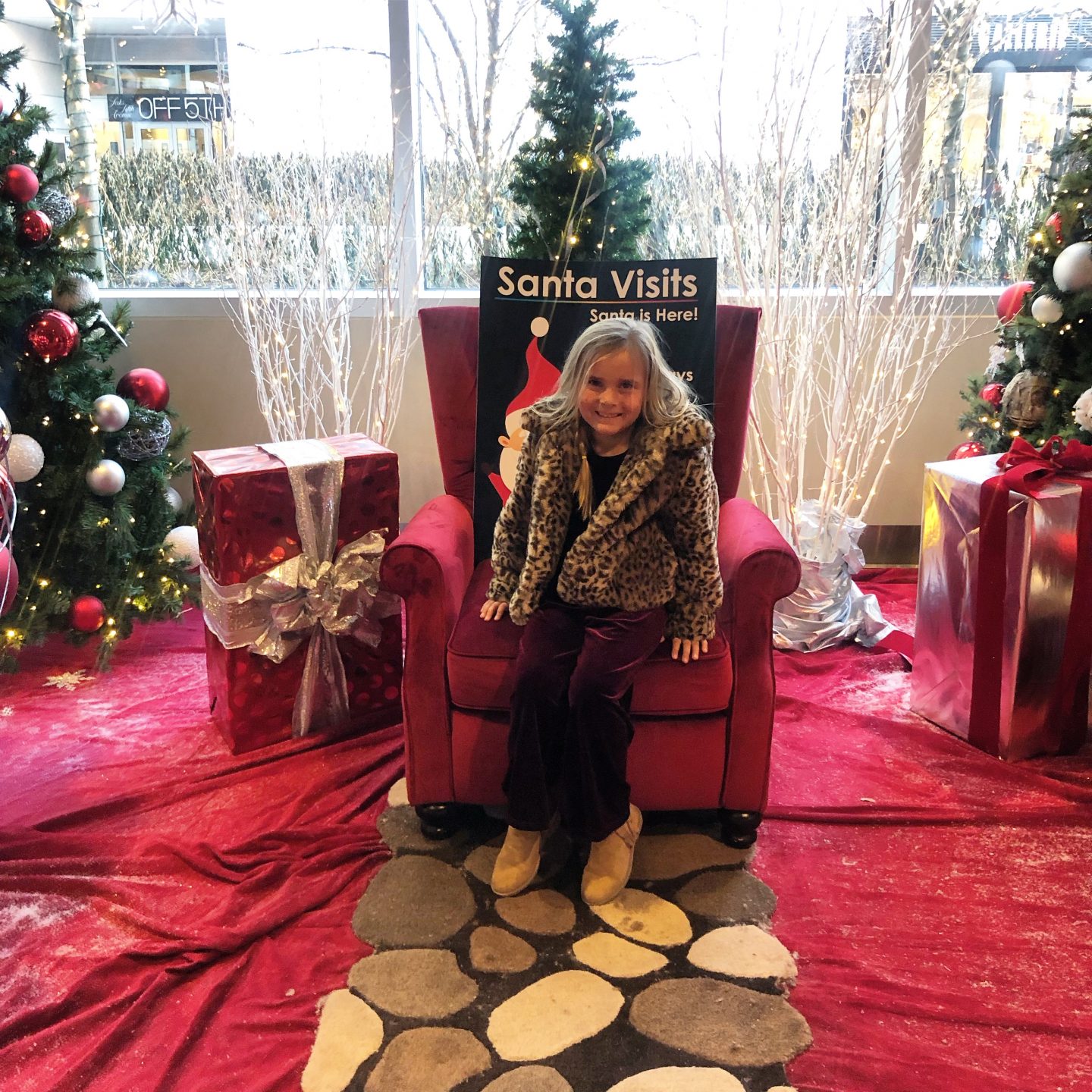 It was an over-the-top day, for sure. But was it worth it? I think so. I'm hoping it's one she'll never forget. This was my gift to her this Christmas.
Will I regret it on Christmas day when she asks why there's nothing to open from "Aunt Tay Tay" under the tree and I have to explain to her once again that I gave her the gift of an experience and she gets upset and says she wants presents instead? Yes, I most certainly will.
But for right now, I know she had fun (we all did) and I hope it's something we'll talk about for years to come.
To anyone raising and/or living with small children this holiday season, I'm thinking of you.
*My faux fur coat was a fun surprise Christmas gift from my sister (Lola's mom) sent early. It's found here. All of Lola's wardrobe can be found "from Nana."*
HAPPY HOLIDAY TIME, FRIENDS!
affiliate link used.