It's officially wedding season!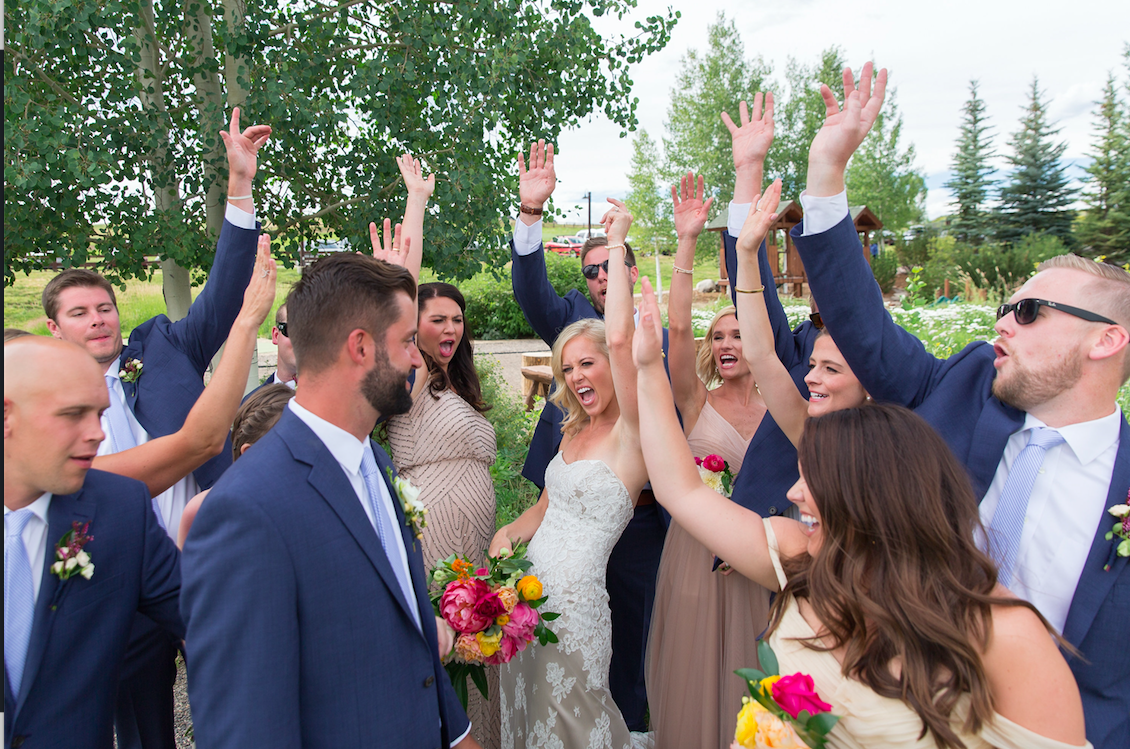 I guess it's technically always wedding season, but for the sake of this post, it's just now officially WEDDING SEASON!
Many, many, many years ago back in 2016 some of you may recall that I was in the midst of planning a wedding. I actually think it was right around this time when the bride nightmares started popping up in my sleep about once a week…
It's our wedding day and I forgot to invite anyone! Damnit!
It's our wedding day and my dress is fire red and that's okay if you want fire red, but I did not.
It's our wedding day and I CAN'T GET THERE. Because of traffic, or dogs, or I just lost my legs all together. Who knows.
Oh, memories. Anyway, my trusty social media strategist Chloe is planning HER wedding right now! So I thought it would be fun to compare wedding planning/trends from 2016 to now, while also shoving some unsolicited advice/suggestions down her throat because I know every bride loves that! YES! So fun!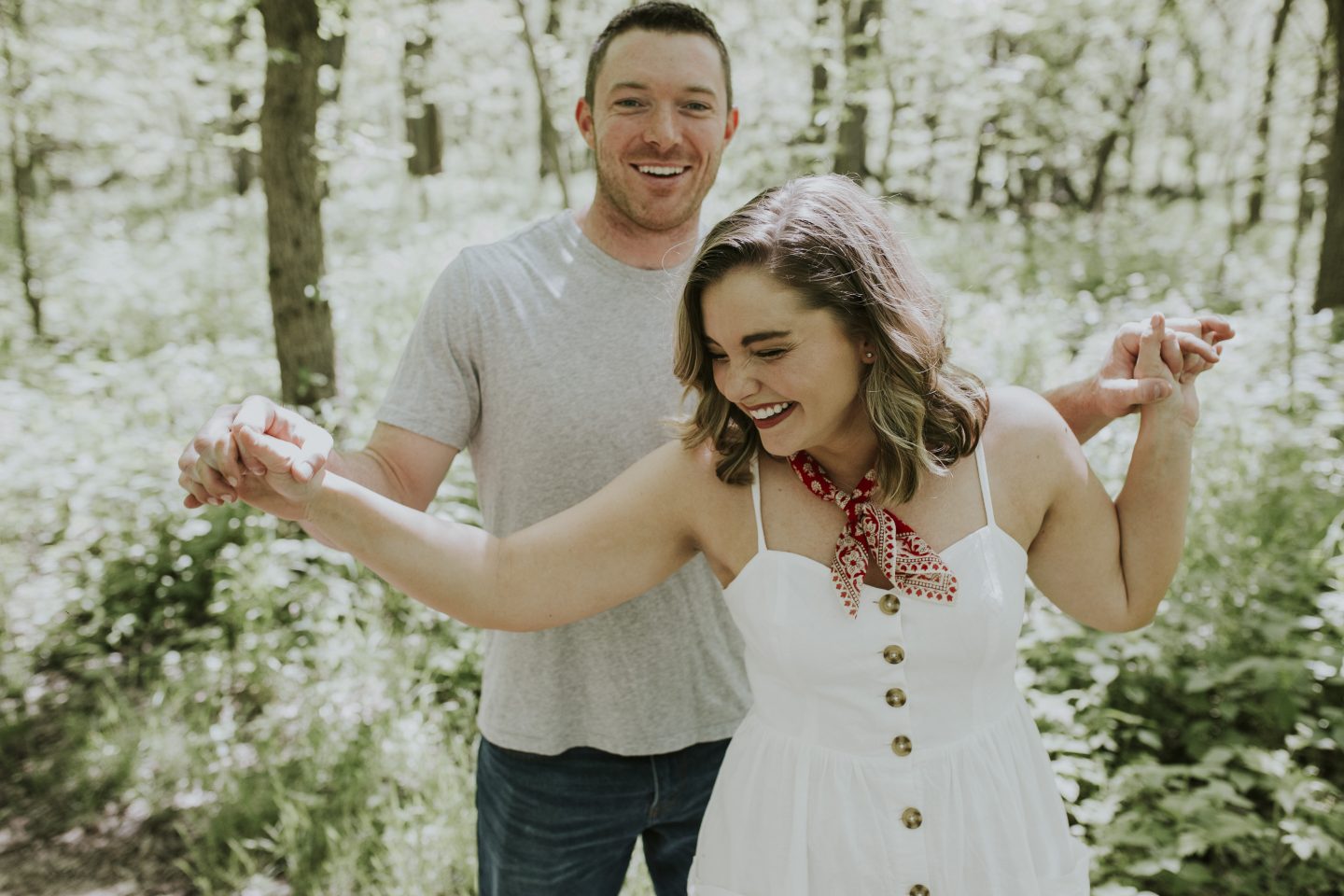 WHAT ARE YOUR WEDDING COLORS!?
Me: Whenever people asked me this I shrugged and I was like, I dunno. If you mean what color of suits are the guys wearing, it's navy. And my bridesmaids chose their own dresses in the champagne/gold/whatever range. So no, color schemes weren't a big deal to me but I know that's not the case with most brides-to-be.
Are they to you?
Chloe:  People still love to ask this question and I've struggled with what to tell them because I always feel like I need to start with a disclaimer. I usually end up with something like – "The colors are a lot brighter than what you probably think I'd go for, so you'll probably think I'm crazy. I'm someone who loves neutrals so even me saying it out loud makes me question everything. You're going to see a lot of marigold and pink and some blue and also some green. It's honestly a lot more color than I thought, but I'm excited to see how it comes together!"
As you can see, I have a lot of anxiety over the color situation. So yes, I guess you can say the colors feel pretty important to me. I honestly have no idea why. I think it has something to do with Pinterest and seeing way too many beautiful tablescapes. I also put a lot of thought into what the guys would wear all to land on the same color I thought of to begin with… navy. Except for my fiance, he's going to be a lighter green/blue shade.
Fingers crossed it all looks effortlessly coordinated for the big day.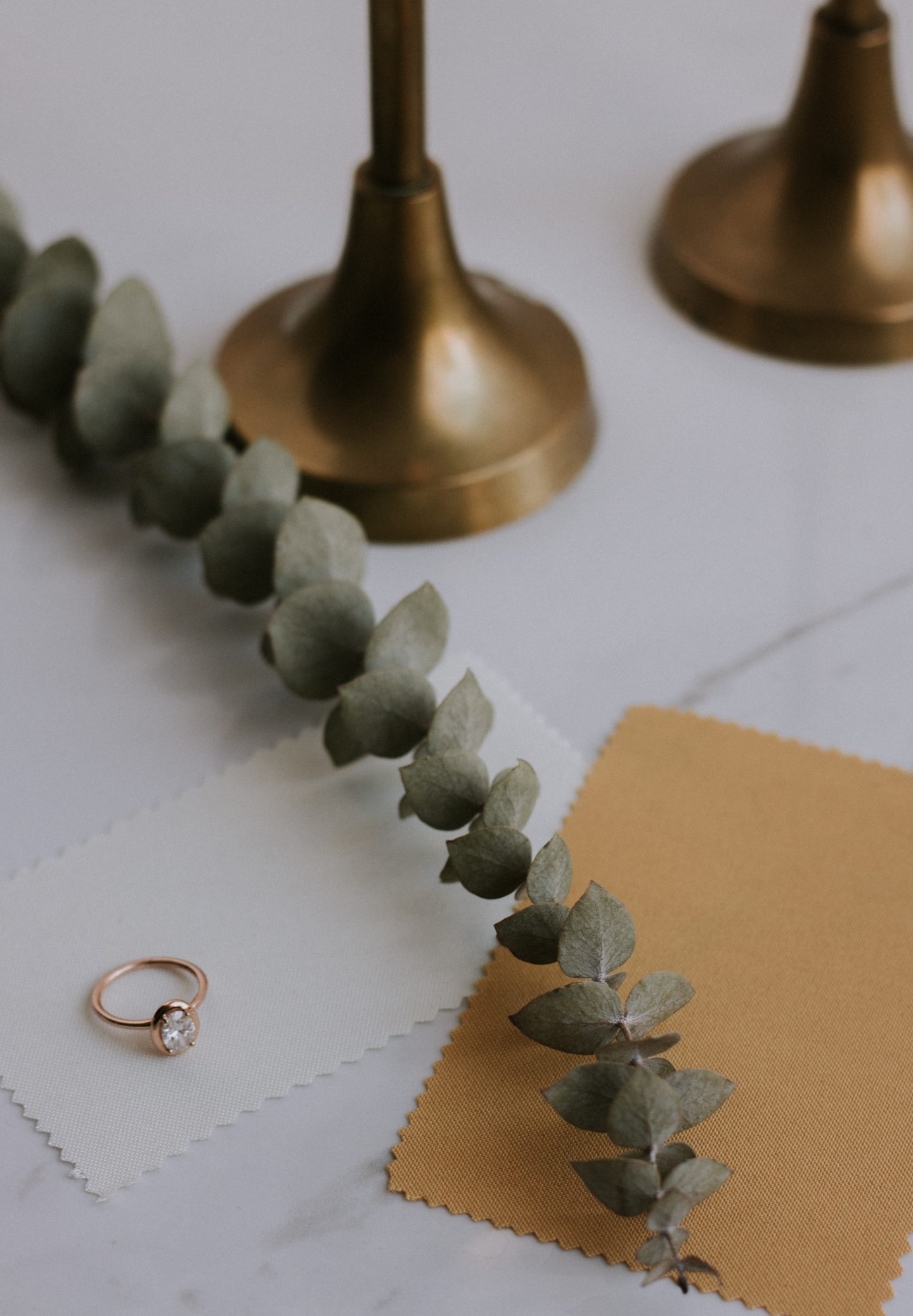 Speaking of decor.. what's your overall vibe?
Me: Our vibe was "mountain party." Just kidding, or maybe not. I don't know what our vibe was.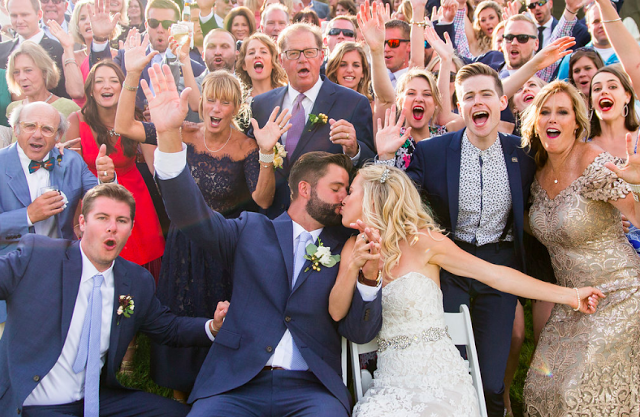 Chloe:  I have no idea. At one point I said whimsical romantic? But that was before I changed my color palette for the millionth time. I just want people to think the day feels like Trevor (my fiance) and I.
What are a few of your must-haves?
Me: For example, lighting was super important to me for our tented reception. I opted to cut back in other places to ensure I got the chandeliers I wanted, as well as the liners that covered the ceiling of the tent.
An open bar was important too.. I cared more about better drinks than a fancy cake, but that's probably because I'm a drink person and not really a cake person. Late night food was also a must. I put more thought into our party snacks than our actual dinner.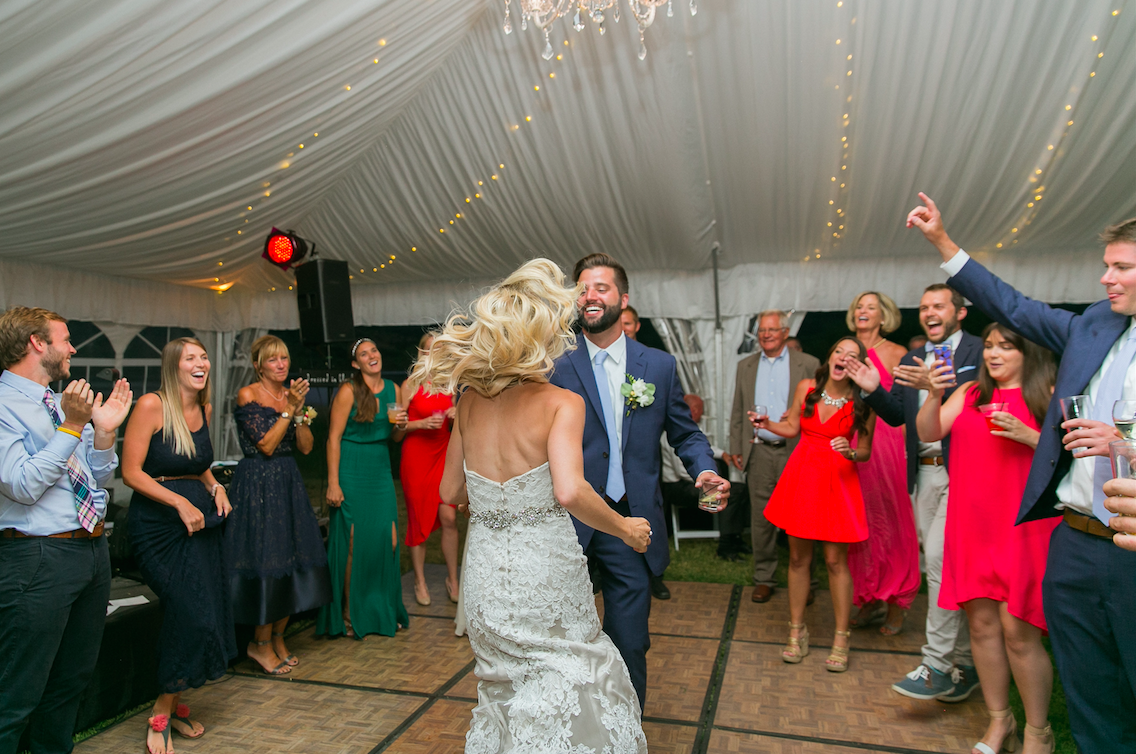 Chloe:  A really, really amazing photographer was a must for me. I feel like we have one and got her for a fantastic price. I wasn't willing to sacrifice pretty much anything on that front. I also wanted a videographer, which I feel like we also found a great one for a fantastic price. As for the actual day-of details, flowers are really important to me. I also pushed for real plates and silverware.
Something that is very important to both of us is transportation for our guests. Our wedding is at a private residence way up in the mountains in Colorado with the closest mainstream hotel about 50 minutes away. We wanted our guests to be able to get there, have a blast and then get home without having to worry about any details and safety issues. Drinks and late-night snacks are also something we both care about. Luckily, since the wedding is at a private residence versus a venue, having an open bar is pretty affordable and the caterer was more than happy to add a nacho bar to the menu for drunk food.
Any place you're having to cut back?
Me: At one time I purchased $350 heels from BHLDN, but in the end (literally two days before our wedding) I swapped them out for some I found on sale for $50. Best cut back ever. I trashed those shoes, but look back on them fondly (even though I literally had to trash them the next day.)
I did the same with some expensive jewelry. I bought it, then wised up and took it back and ended up wearing jewelry I borrowed from my mom and sister.
At one time I had my heart on a brunch or Bloody Mary bar the day after our wedding, but sadly that didn't make the cut.
Chloe: We had to rent two tents for our outdoor wedding. When planning everything initially, I had absolutely no idea tents were so expensive so I was planning to have a huge, fancy clear tent (the kind you see on Pinterest). You know, so everyone could see the mountain skies as we're dancing the night away on the dance floor. That tent cost upwards of $2k, so I had to settle for a smaller white one. I say settle, but it's still pretty.
I really wanted to host a "welcome bar" the Friday before the wedding after our rehearsal dinner and pay for everyone we invited to the wedding (it's a small wedding) to come out to this amazing rooftop bar in this tiny little mountain town and have drinks. We're still doing this, but not paying for the bar. Turns out drinks add up really fast and was just an unnecessary expense. Thoughts of a brunch situation the next morning have crossed my mind as well but I've just had to squash them at this point.
Anything you're (thinking) about splurging on?
Me: I splurged on my dress, our band, and our videographer. Zero regrets for all. Well… maybe a slight regret on the dress, I mean I loved the dress. But it was only worn ONCE. Advice for women about to go dress shopping: don't try on dresses out of your budget "just for fun." The fun ends real fast when nothing compares after.
Are you getting a videographer by the way? I am such a strong pusher of this one because everyone seems to cut it and it's always the biggest regret. Why? Because the days goes too damn fast. It's over in the blink of an eye. And yes, Chris and I watch ours every year on our anniversary because we're cheesy 🙂
Chloe:  In Trevor's mind, our biggest splurge was our photographer and videographer. He thinks it's unnecessary to spend such a huge chunk of the budget on these things. I think for the quality we're going to get, we got these things for a BARGAIN. Probably because I'm in the creative space and understand the costs of these things. Even though we haven't gotten married yet, I know I will never regret spending money on these things. Ever.
From my perspective, the biggest thing we're spending a ton of money on that a lot of people don't think about is transportation. I knew from the beginning that if we were going to get married where we are, we HAD to provide transportation. It's going to make the day so easy for our guests, which is really important to me. We're asking people to come a long way and spend a decent amount of money just to celebrate Trevor and I. I think the least we can do is make it super easy and convenient for them once they get to CO!
We're also spending quite a bit on food, but I love, love, love our caterer and know she's going to knock it out of the park. There's nothing like peace of mind when it comes to vendors.
The dress… what's the rage right now?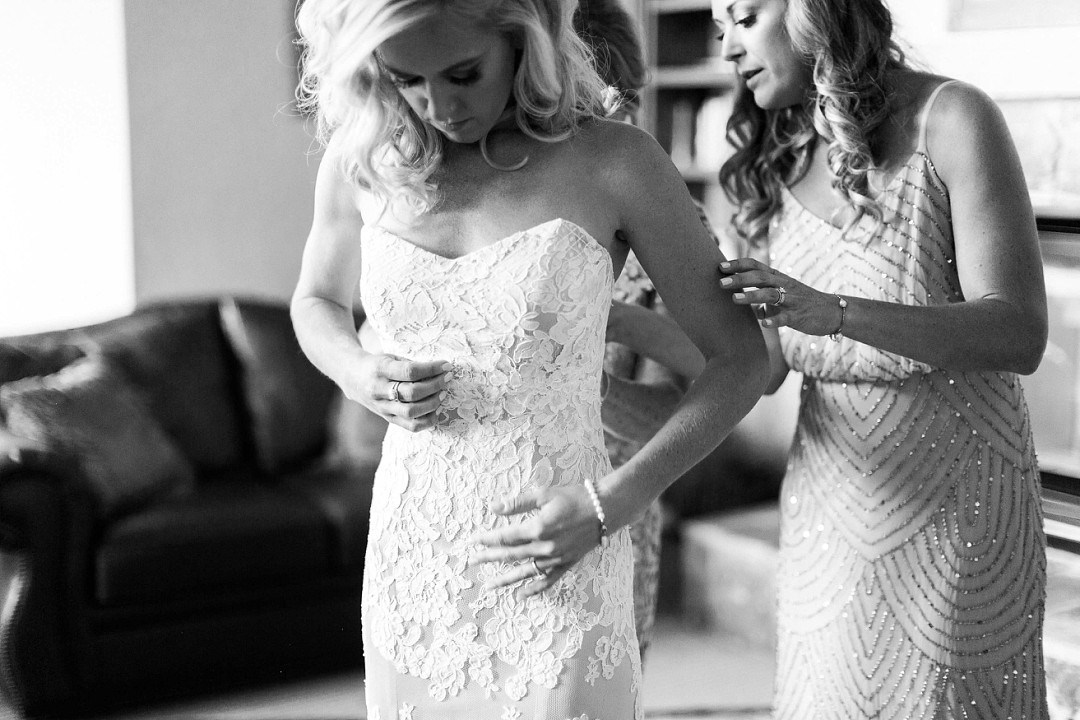 Me: I wanted sleeves and simple. My inspo was Pippa Middleton's iconic MOH dress (weren't we all that way four years ago though?) Instead, I went for strapless and not-so-simple. Go figure. I was also sure my dress was so unique and original, only to see it was very much the rage for 2016. Funny how that happens.
Chloe: The one thing I was obsessed with that I knew I had to have (or least try on to see how it looked on me) was white lace sleeves. Not illusion sleeves with applique, white lace. Other than that, I'm a pretty simple gal in general when it comes to style. I don't like a lot of bling or things going on, so I wanted to keep the dress pretty minimal.
I think the most popular style right now is more of "boho" style dress. If you go to a small boutique-style bridal salon you'll probably see a lot of dresses like that. I was very attracted to these dresses but whenever I put one on, I didn't feel like a "bride". I felt like I wanted the dress in a different color to wear to someone else's wedding. That said, I also wanted something that wasn't too trendy because as cool as boho is right now, it's definitely a trend.
I went to BHLDN for my dress and highly, highly recommend it. You can find stunning dresses (trendy or traditional) for very affordable prices.
How about makeup and hair?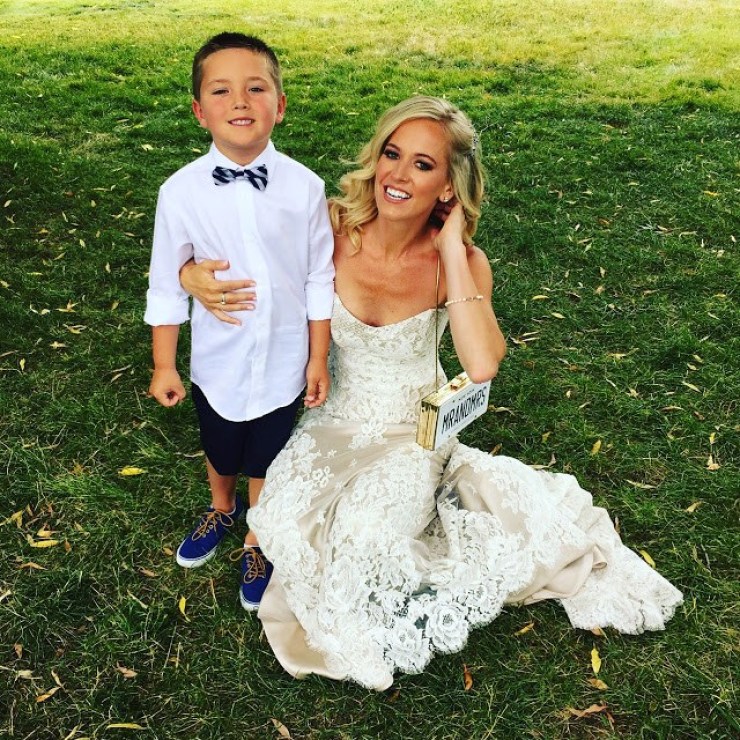 Me: Everyone says, "you want to look like yourself on your wedding day!" But my thought was always hell no, I want to look way better. I don't wear a lot of makeup, nor do I really know how to do fancy cool stuff, so I wanted to go for big brows, big lips, big contouring, the whole glam package on my wedding day. Sadly, my makeup artist knew better and kept it pretty subtle. (I say that as a joke, Brooke was wonderful and if you're in Colorado, book her!)
Chloe: I feel like whenever people talk about wedding makeup you always hear people mentioned airbrushed makeup. Not saying it never looks good, but I'm not a fan. Here's my perspective – I don't wear a ton of makeup in my everyday life as it is, so I don't want to show up on my wedding day caked in a thousand layers of makeup, look stunning, but not look like myself. I want to look like an elevated, put together version of my everyday self. That said, my sister is doing my makeup and the makeup for all the girls in my wedding party (I only have three bridesmaids). I trust her completely and I think it's kind of a cool connection for us to be able to look back on.
I really have no idea what I'm doing with my hair yet. Again, I want to look like myself. Someone (I don't remember who) said to me, well, you always wear your hair up in a bun on top of your head so you should do something like that for your wedding hair. I like that idea, so I'll probably roll with it in some way.
And that's all we've got today! Part two coming soon. What did you save/splurge on for your wedding? Any regrets?
Click here to read more of Chloe's blog as she gets ready for a summer wedding!