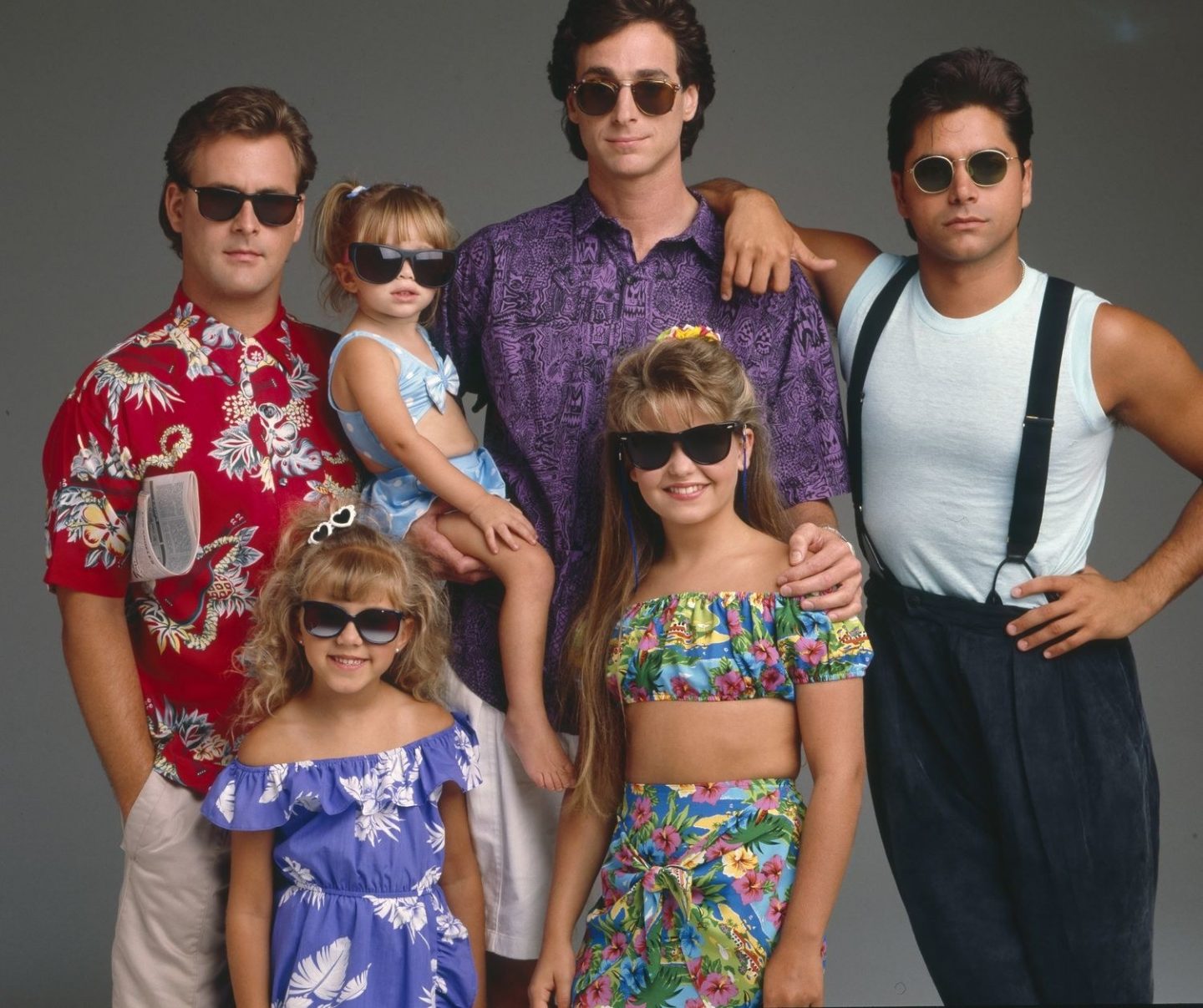 I think we're going to Hawaii next month.
I blame last Monday when I woke up and it was 0 degrees. I took Chris to work and on the drive home was feeling extra sorry for myself and depressed about winter when I suddenly announced, "well at least you're going to Hawaii today!" and I instantly felt better.
I tell myself fake stuff like this a lot because I've realized you can get your mind to believe anything. It's why you feel sad about stuff that could happen, but hasn't. Give it a try sometime (but with a happy thought, not sad.) These are the games I have to play to get through winter, it's fine…
I started thinking about the things we're going to do there, the clothes I would pack, the sun on my face, and of course the Tanner family. I can't think about Hawaii without thinking of the Tanners and their Hawaiian vacay of 1989. Oh the fun they had! It was almost as memorable as the Disney Trip of the early 90s when Michelle was a little terror.
By the time I got home I was in a much better mood, ready to get work done, and move on with my day.
And then at about 1 p.m. I saw the internet blowing up that Southwest had opened up their flights to Hawaii. So I got onto their site, searched for any flights that were still available, and used the points I'd been saving to book two flights to Hawaii for a total of $11 each. (We're lucky and have the Companion Pass.)
The timing of it all was pretty comical. And I'm not trying to say I booked the flight just because I play weird mind games with myself, I'm simply saying it was coincidental. OR WAS IT? It probably was. And just for the record I'm yet to win the mind game, "today I won the lottery," and God knows I've played that one a lot. Like so many times I can't count.
We're scheduled to fly to Maui at the end of April. We're still looking for a place to stay because as it turns out, Maui is a little pricey. By a little, I mean a lot. I think we'll stay a few days at a hotel using credit card points, then stay the second half at an AirBnB.
I'm thankful that Chris and I both have jobs that are flexible and allow us to do things like this (and I'm thankful for credit card points.) I'm also thankful to those websites that used my face and my images last month because they actually drove sales my way. So that was fun, thank you!
Hawaii has been a dream destination since 1989 and if I can find a way to replicate Dj's exact outfit in the photo above, nothing would make me happier. Well, nothing unless Chris showed up dressed in suspenders like Uncle Jesse.
If you've been to Maui, tell me everything. Where did you stay? What did you eat? Are cocktails really $25?
Happy Monday, friends! It's cold and grey in Chicago but the birds are chirping and I'm feeling good about things.