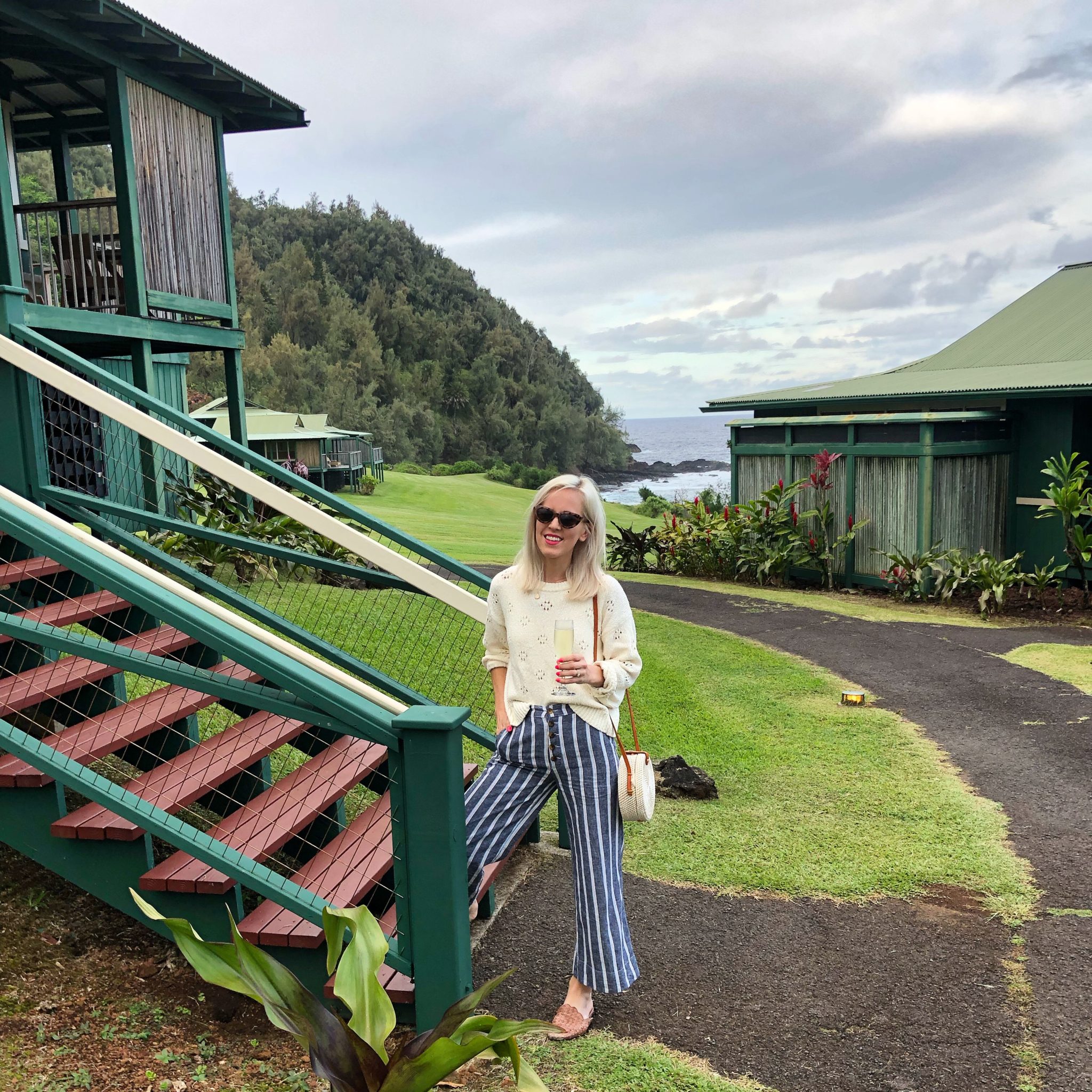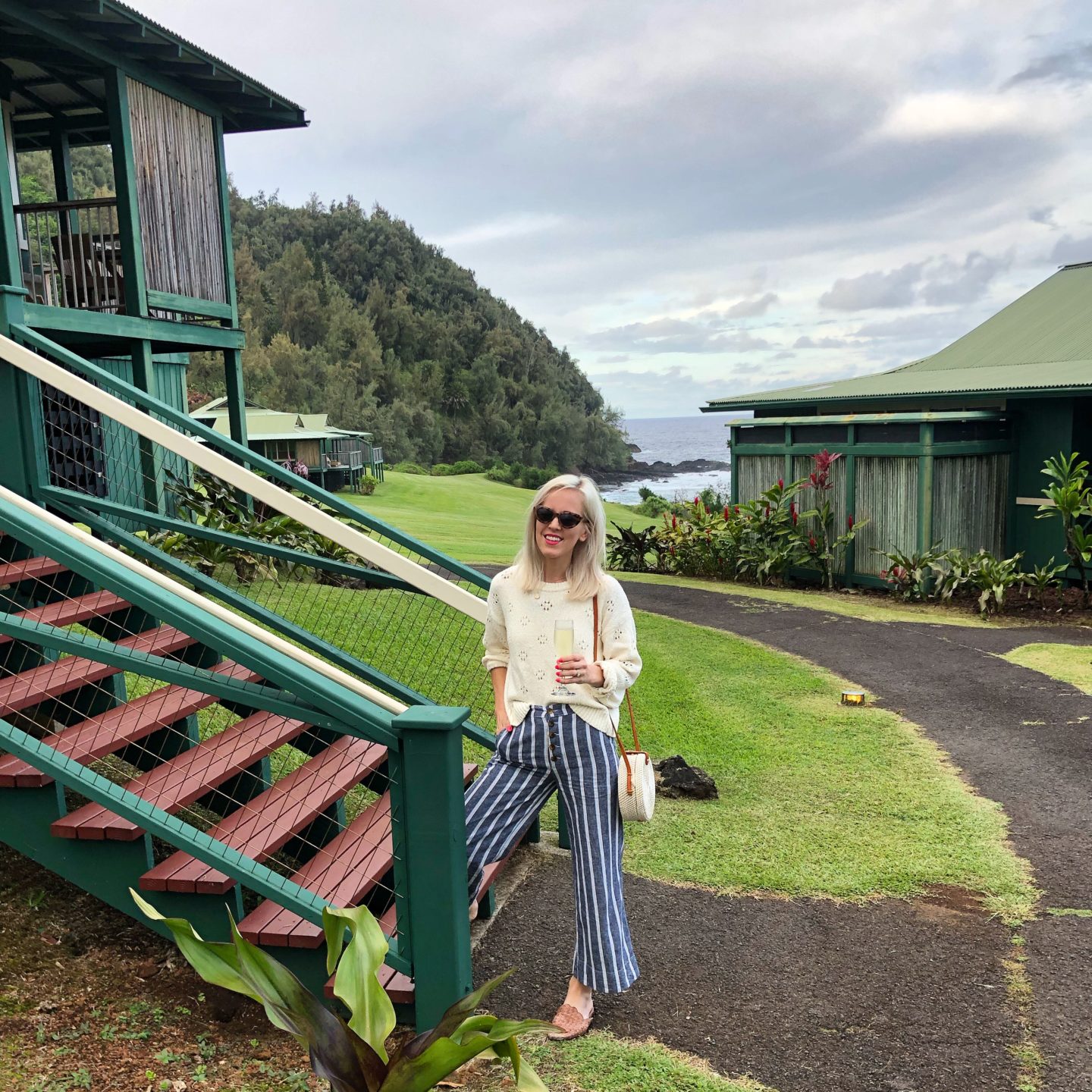 Hi friends.
I'm back from Hawaii. Back to sitting on the floor in my living room while Harlow sits on the couch behind me. Back to sitting on hold with 800 numbers I don't want to call in the first place while also checking emails. Back to chugging afternoon coffee. Back to the grind.
The grind is extra exhausting this week, but I'm also extra motivated because… I'm celebrating my ten year blogging anniversary with a NEW SITE. Did you notice? Am I the only person still blogging and not just gramming? PERHAPS. But I'm here and I'm not going anywhere.
As much I'd love to ramble about where this blog started ten years ago (once briefly named The Pantyhose Diaries before I left that job at lunch and forgot to go back) I'll spare you that info- for today, it will definitely come this month, however. And as I'd much as I'd loveeee to talk more about Maui, that will be also be put off for a few days.
For now, I need to spit out this intro post and get this sucker live because this remake has been in the works for months and has hit several hiccups along the way and I just need it to happen at this point, you know? So do me a favor and don't open any closet doors or look under any of the beds because there's still a few monsters lurking. I know you should never "launch" anything until it's completely ready but that's never been how I do things. I jump in the pool, then figure out how to swim. Yes, I occasionally "rush things," when I should just take a breath and do them correctly, but whatever. Time is ticking! I'm turning thirty-100 in one week!
"Taylor needs to slow down with her work, she's always in a hurry to be the first done and that causes her to make sloppy mistakes." – every teacher I've ever had in my life.
I hope you like the new layout. Considering it took me roughly four years of blogging before I added any photos to a post, I'm pretty proud of it. Anyone remember when this was the sole image on my site in the beginning? Just me in overalls munching on some Saltines. Fun fact: this was actually taken the day I started this blog. Crazy, huh?!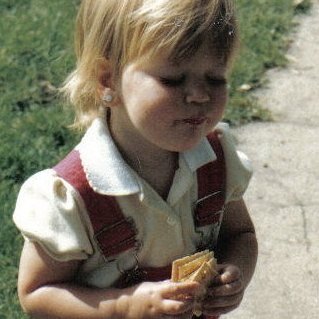 Mom, I'm sure you hate the new layout because you always hate my new blog layouts. But I'll talk you through it. This section will be my normal rambling posts. Self help stuff, childhood memories, Harlow stories, you know, the regular. Below is where I'll post more of the hair/home/fashion stuff. I'm hoping to be the NEXT BIG THING in blogging in 2010! The future is here, guys. And this is it. Blogging and online journals!
Jk jk. But seriously. I needed to mix things up a bit and I'm hoping this inspires me to write more frequently.
Now before I go I also need to plug brand new summer sweatshirts that just hit my shop! They're here, they're new, and they're ready for YOU! Oh hey hey, what's a girl to do? And did I mention, they're red, white, and blue?
*I haven't slept much this week.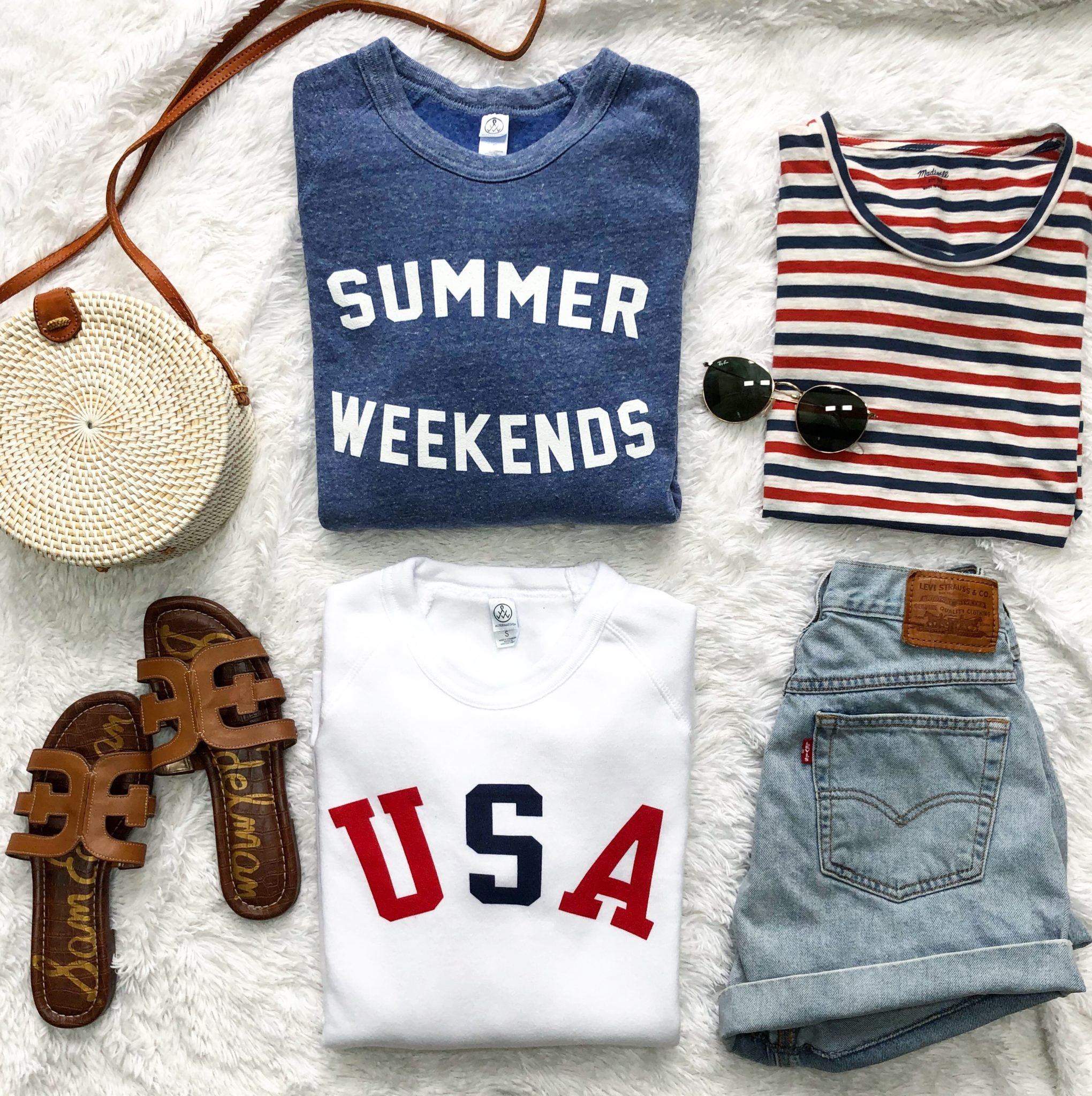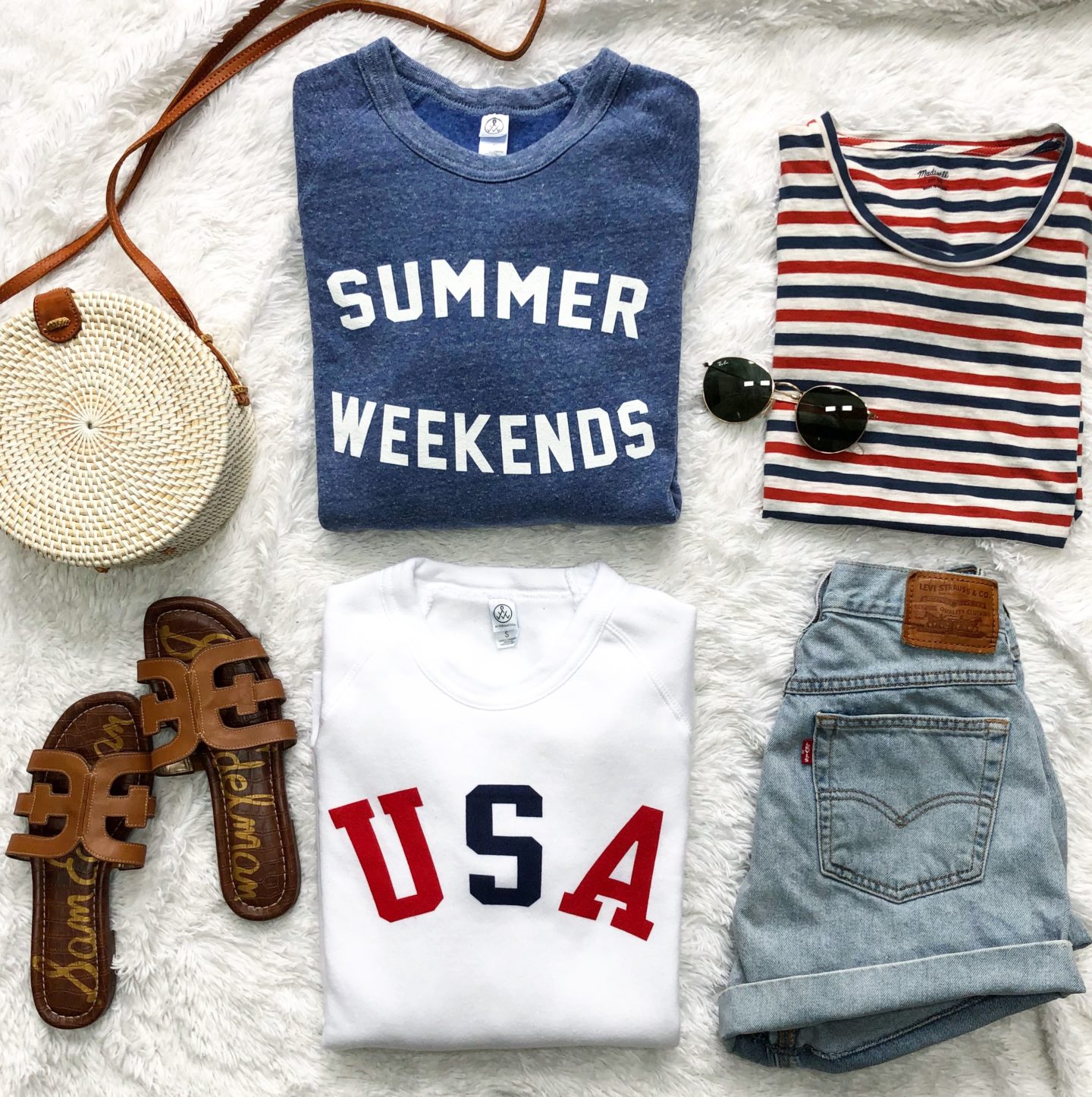 I have one on now and I love it. I hope you do too! Use code SUMMERWEEKENDS to get 15% off today and enjoy these cozies all summer long! And now Har needs a walk so I have to go. Happy Whatever-Day-It-Is. Bye!