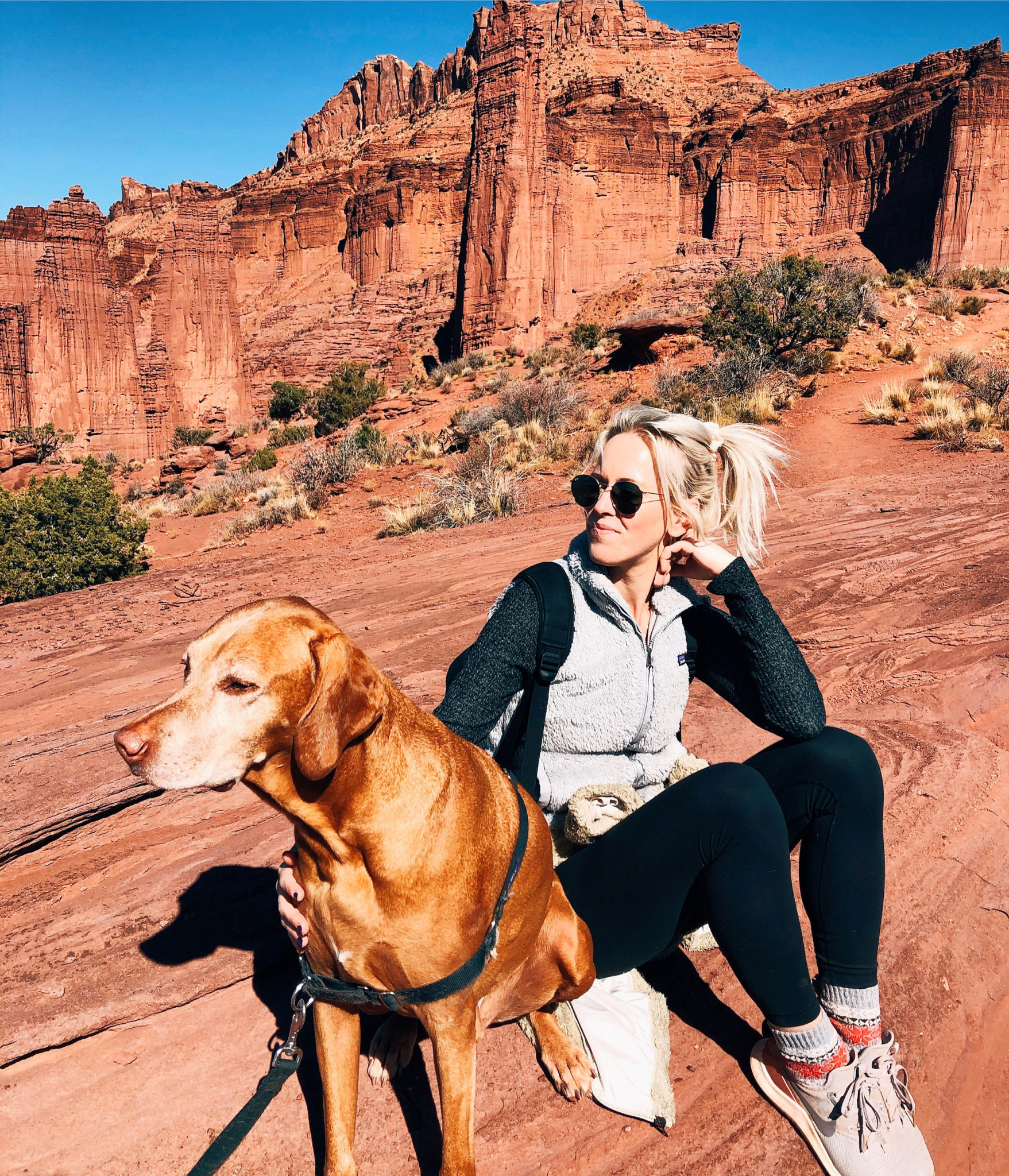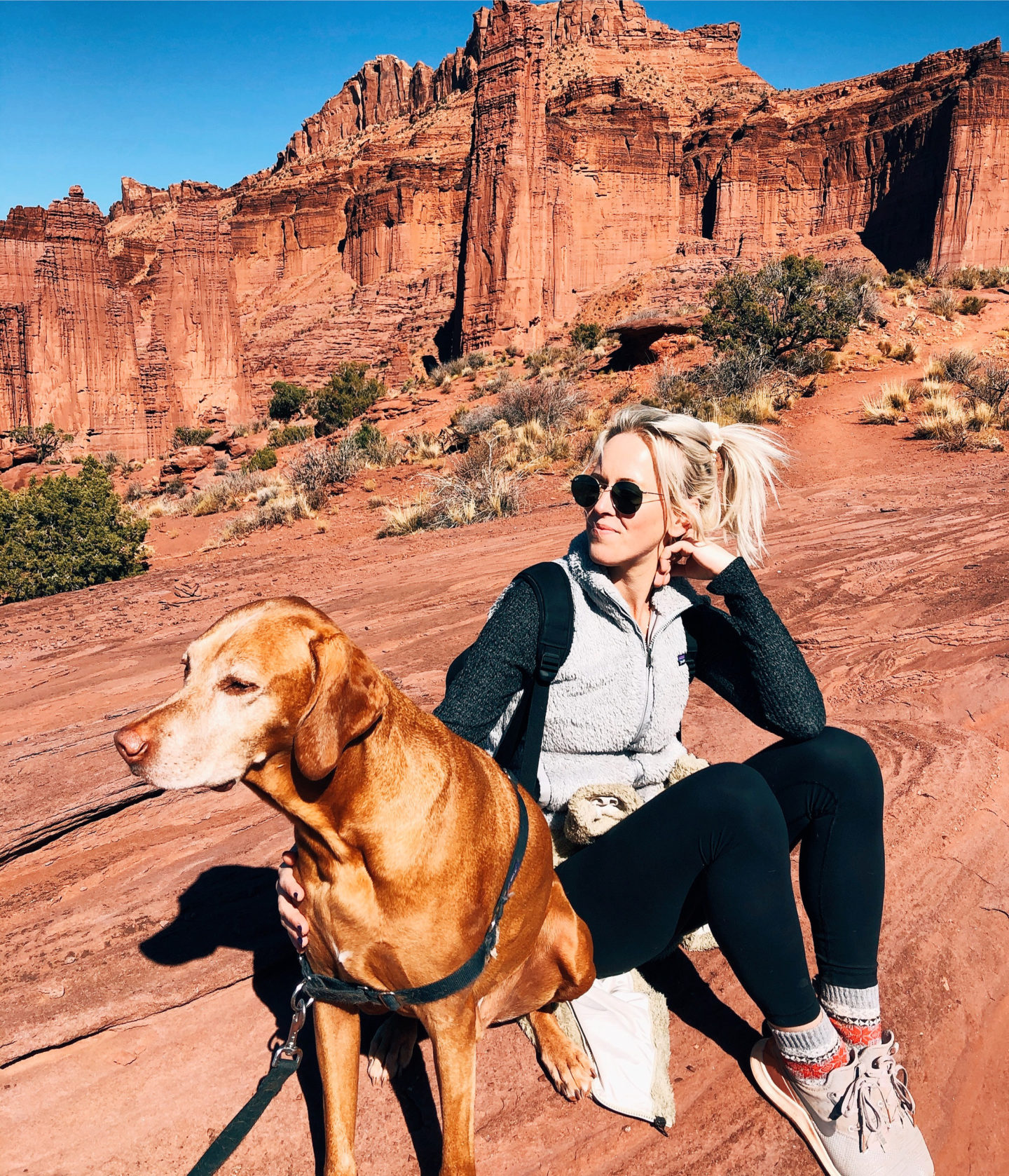 This post has sat in my head for a while because I'm worried anything I write simply won't do this magical place justice. However, I also know myself well enough to know that if I don't get this out sooner or later, it will live in my head forever. And we can't have that, now can we we?
I think what brought us to Moab is probably what brings everyone to Moab. We wanted to get lost in the scenery and temporarily forget about everything else that lies beyond the beautiful red rocks- even if only for a few days. Just about every hour I'd look around the towers of rock surrounding us and remark to Chris, "How did I not know a place like this existed?" Of course I knew of Moab, but it's one thing to know of it, it's an entirely different thing to actually experience it.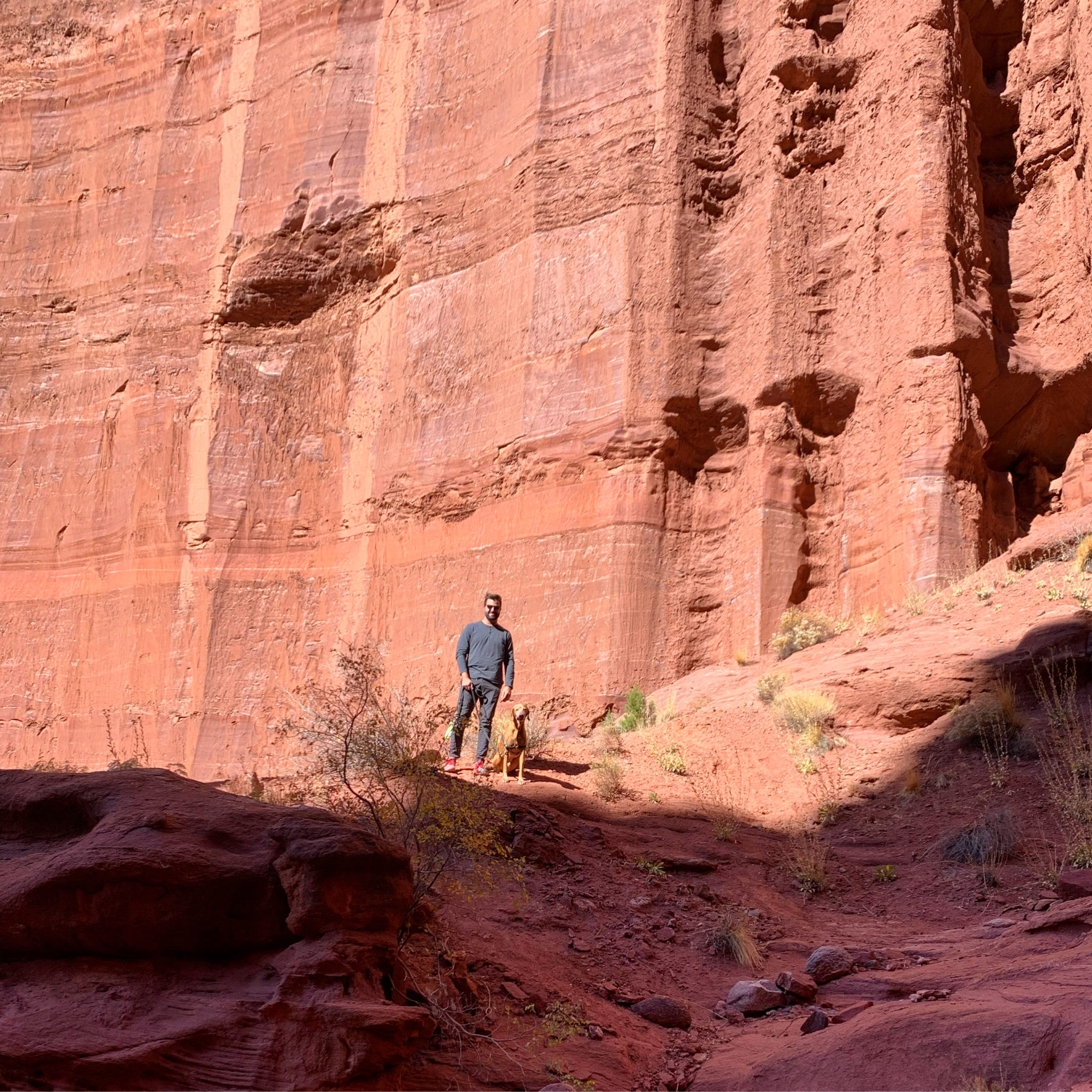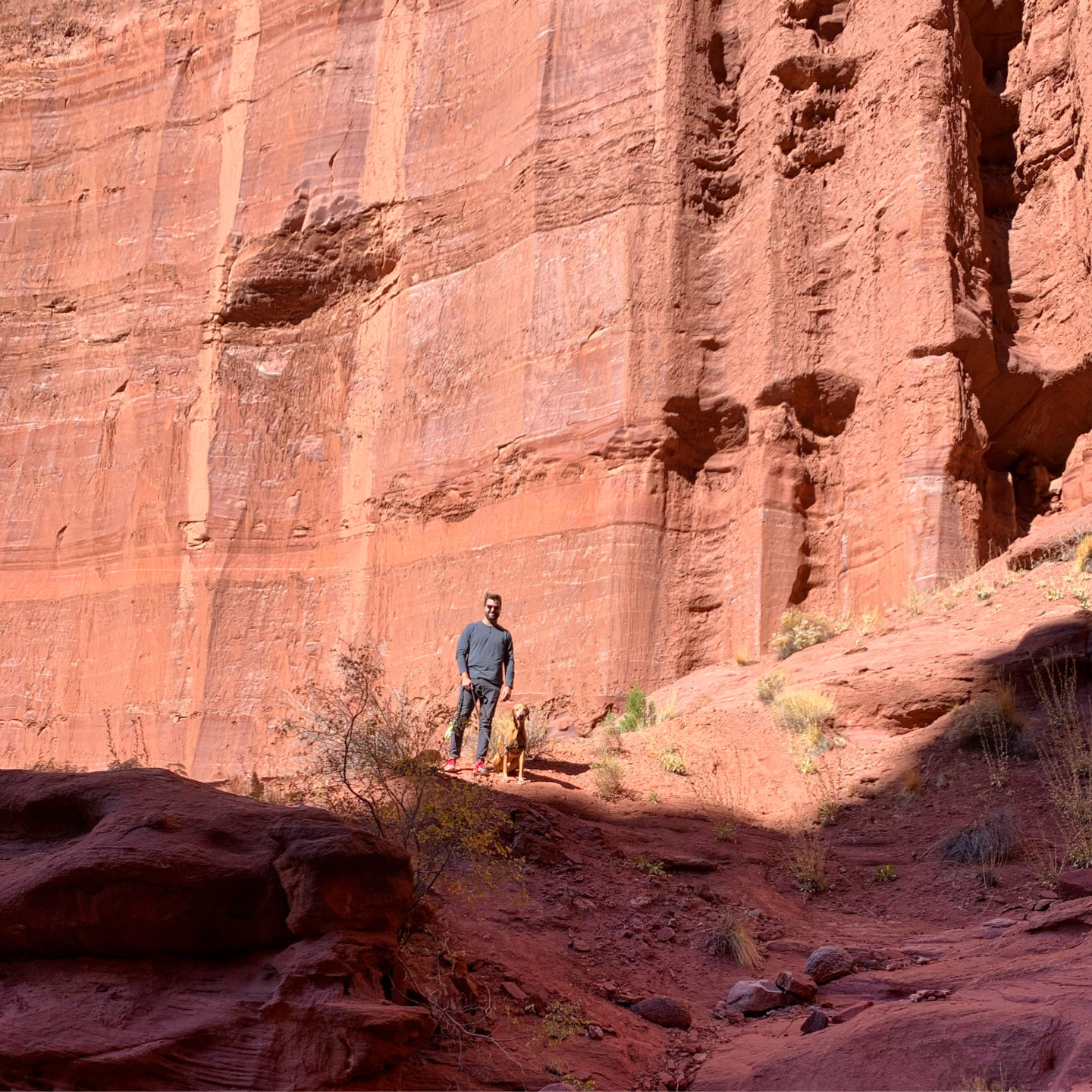 It would have been an easy flight to Salt Lake, we could have rented a car and driven the three hours in no time, but this was a family trip, and Harlow isn't fond of flying. And so we drove from Chicago to Moab (with several stops in between) so we could show Harlow Utah.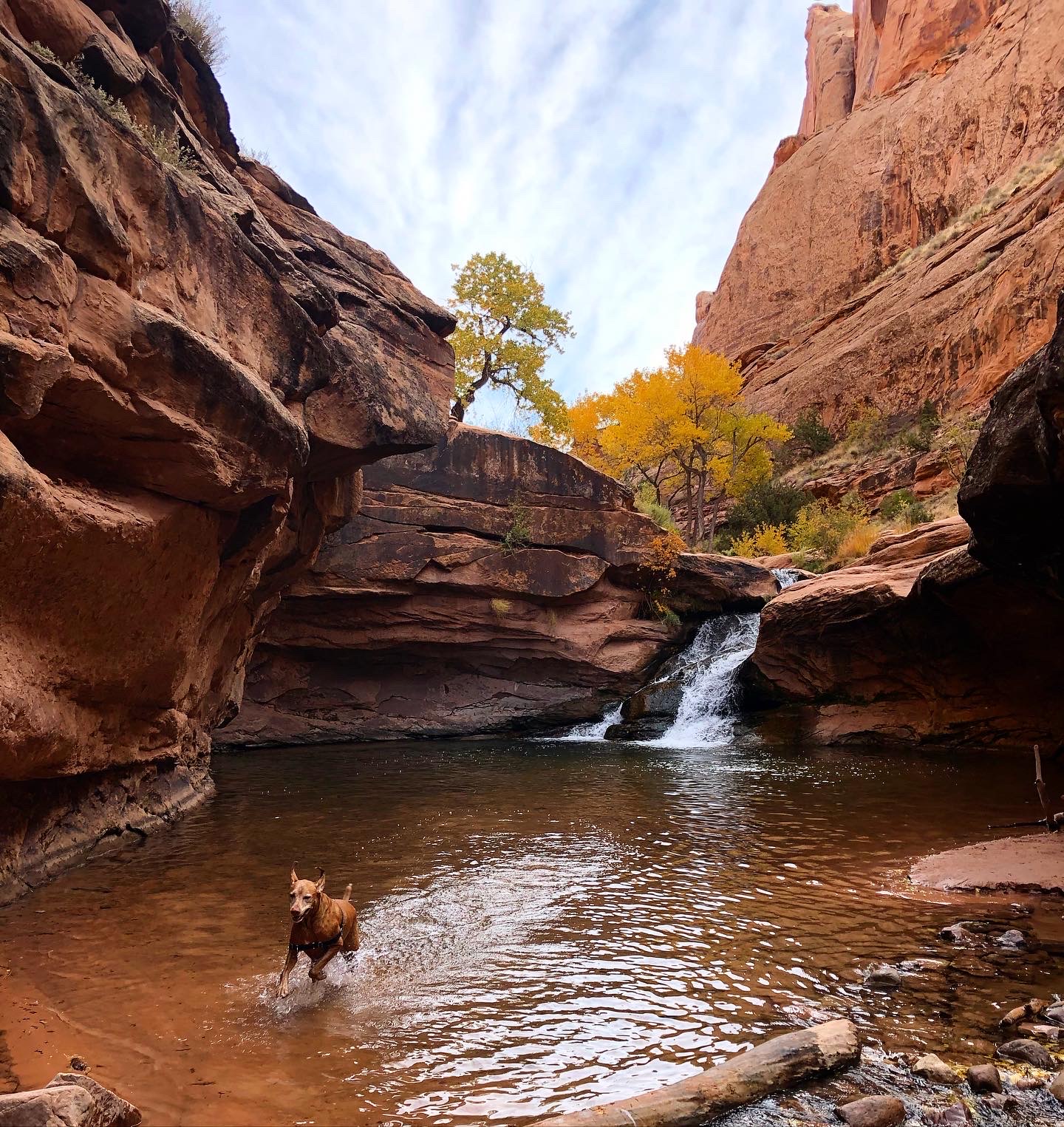 And I have never in my life seen a happier pup. From sun up (literally) until sun down he frolicked through ponds, climbed slot canyons, and lived life as the mountain goat we learned he's always wanted to be. I've been asked if Har had trouble climbing or adjusting to the elevation and the answer to both is no. He acted as if he'd been living in the mountains his entire life. My only complaint is that at times he was too bold, he would go a little too fast up the rocks, or approach the edge of a very steep cliff like it was no big deal.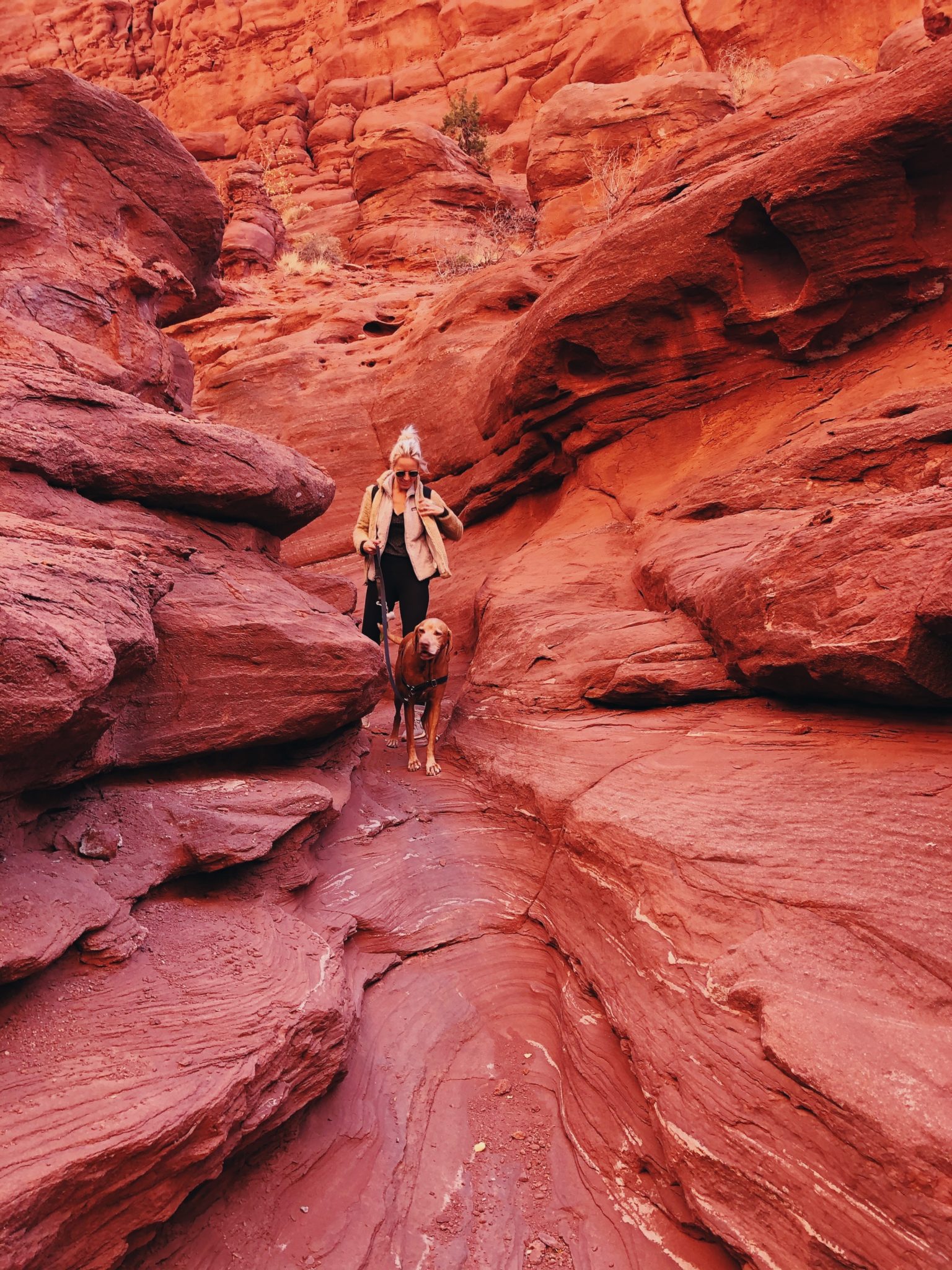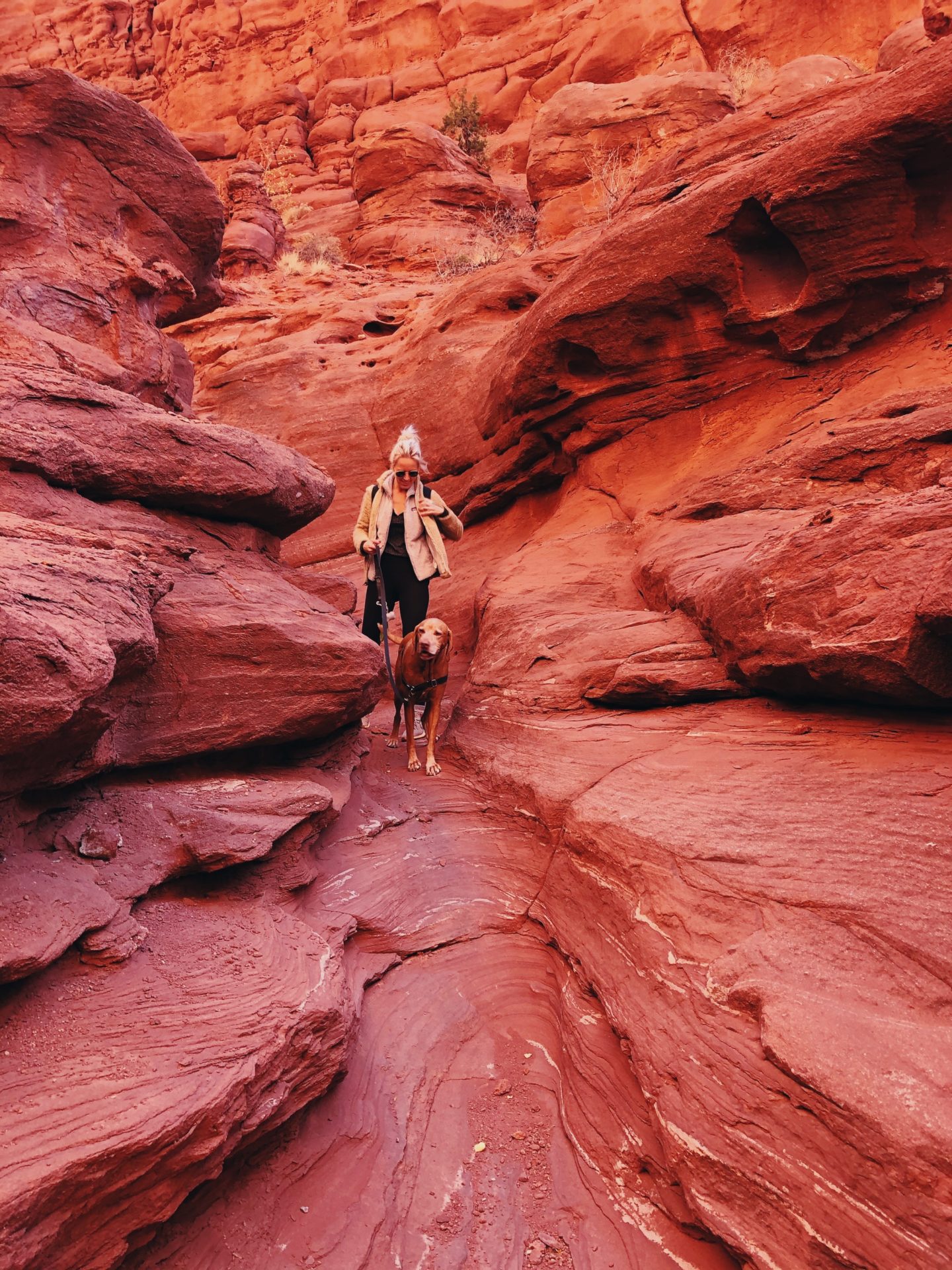 Dogs are allowed into Arches National Park, but they have to remain in the car. So instead we found a lot of great trails outside of the park that were dog friendly.
Chris uses an app called AllTrails that he swears by, you can read reviews and see photos of trails from nearly everywhere- this is how we decided which hikes were dog friendly and which looked like the most fun.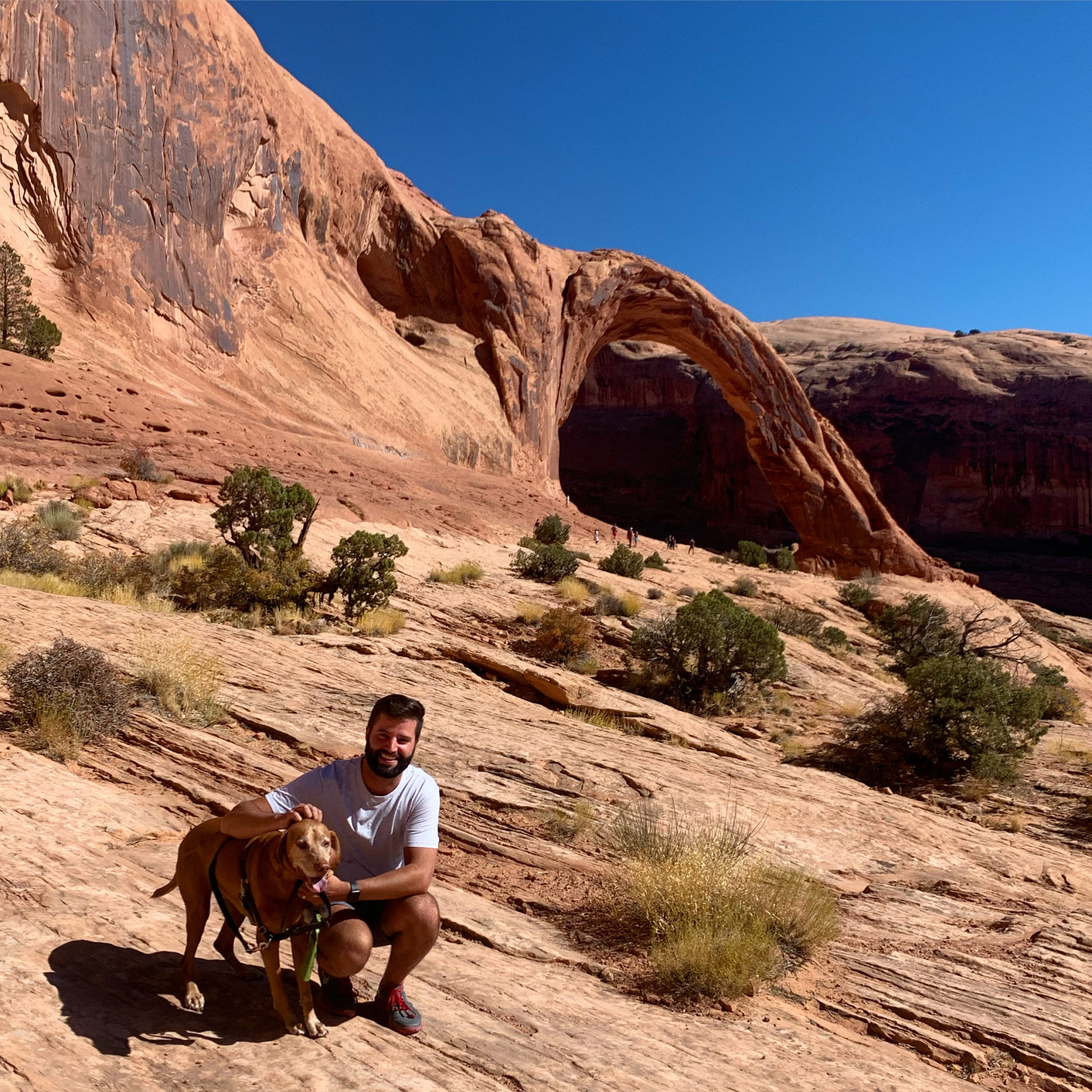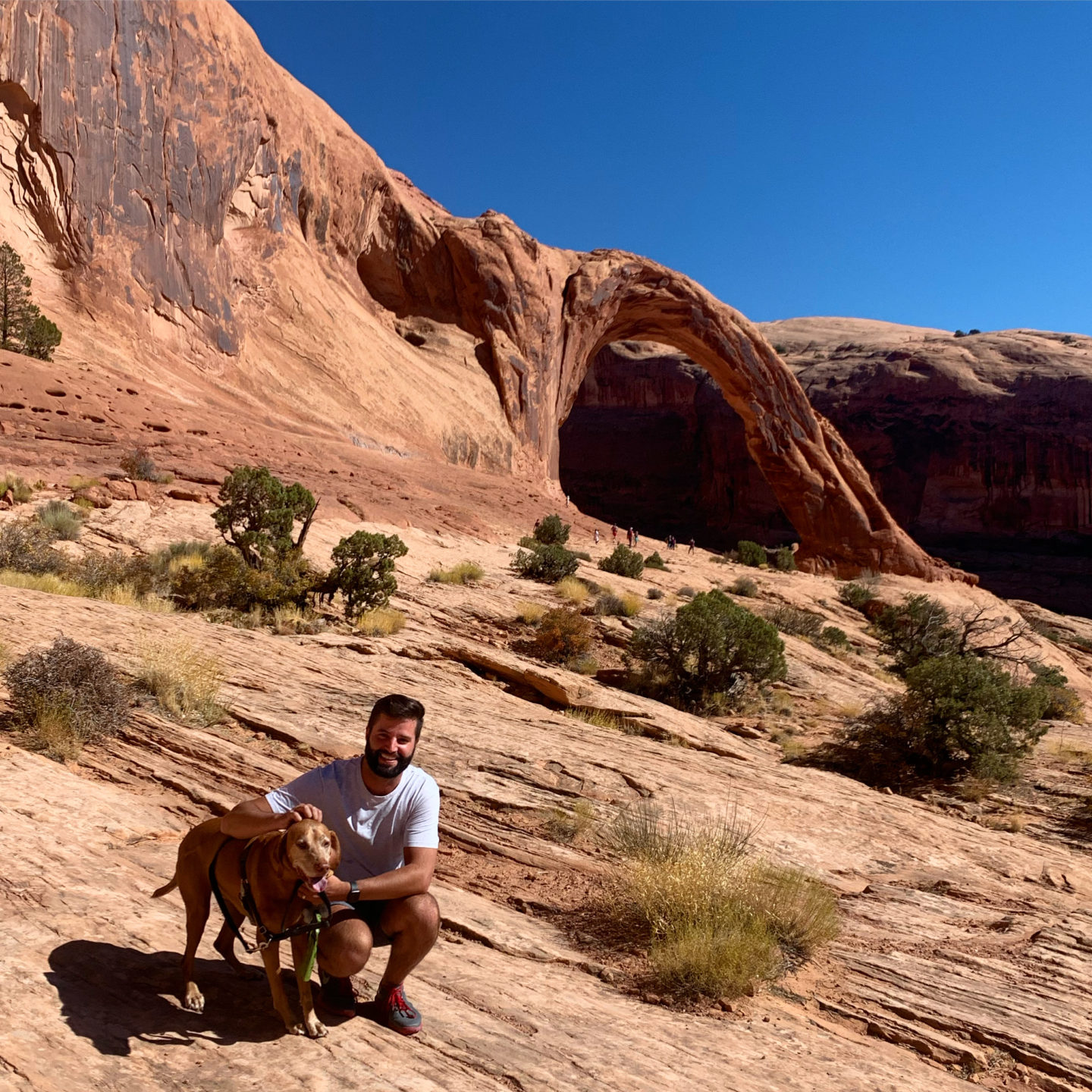 Our favorites were Corona Arch (seen above.) This trail was easy and fairly quick- a great starter trail for us on our first day. Our other favorites were Mill Creek Trail (this is where we found the water holes) and Fisher Towers.
Fisher Towers is where we spent the most time and probably had the most fun, as shown in our family selfie photo. It was about a seven mile hike, pretty easy, and absolutely gorgeous views all around.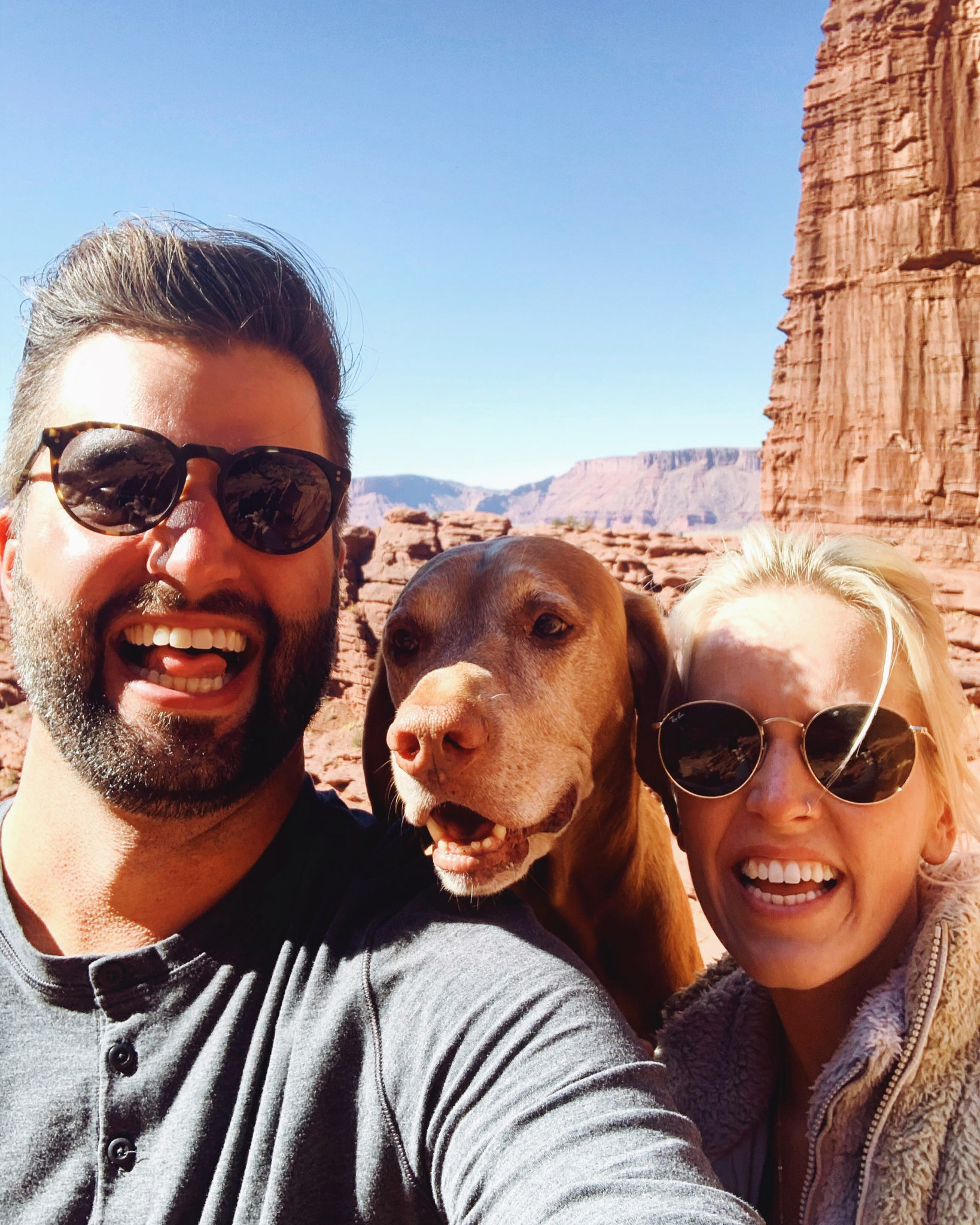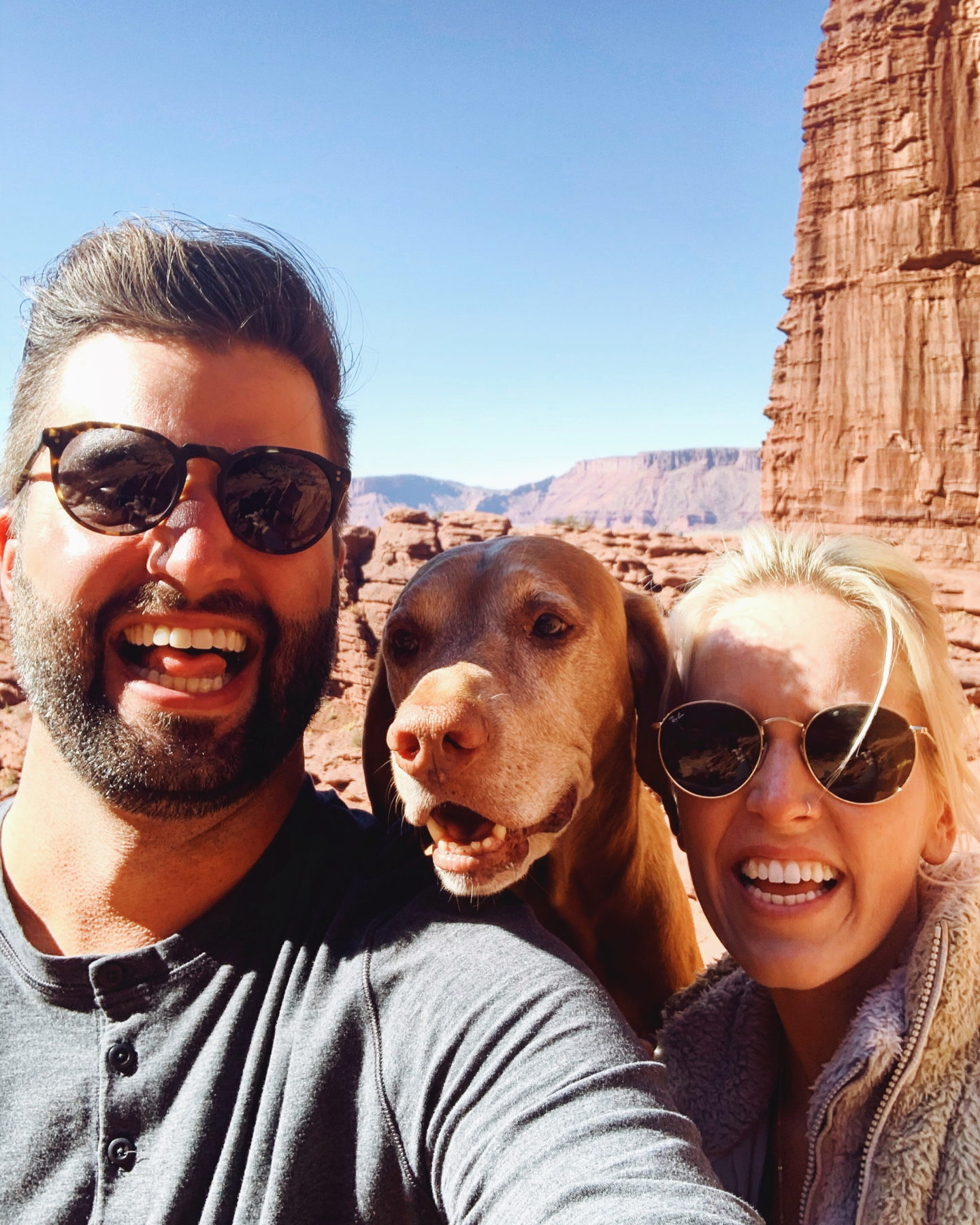 If we had more time in Moab we would have definitely spent another day on this trail.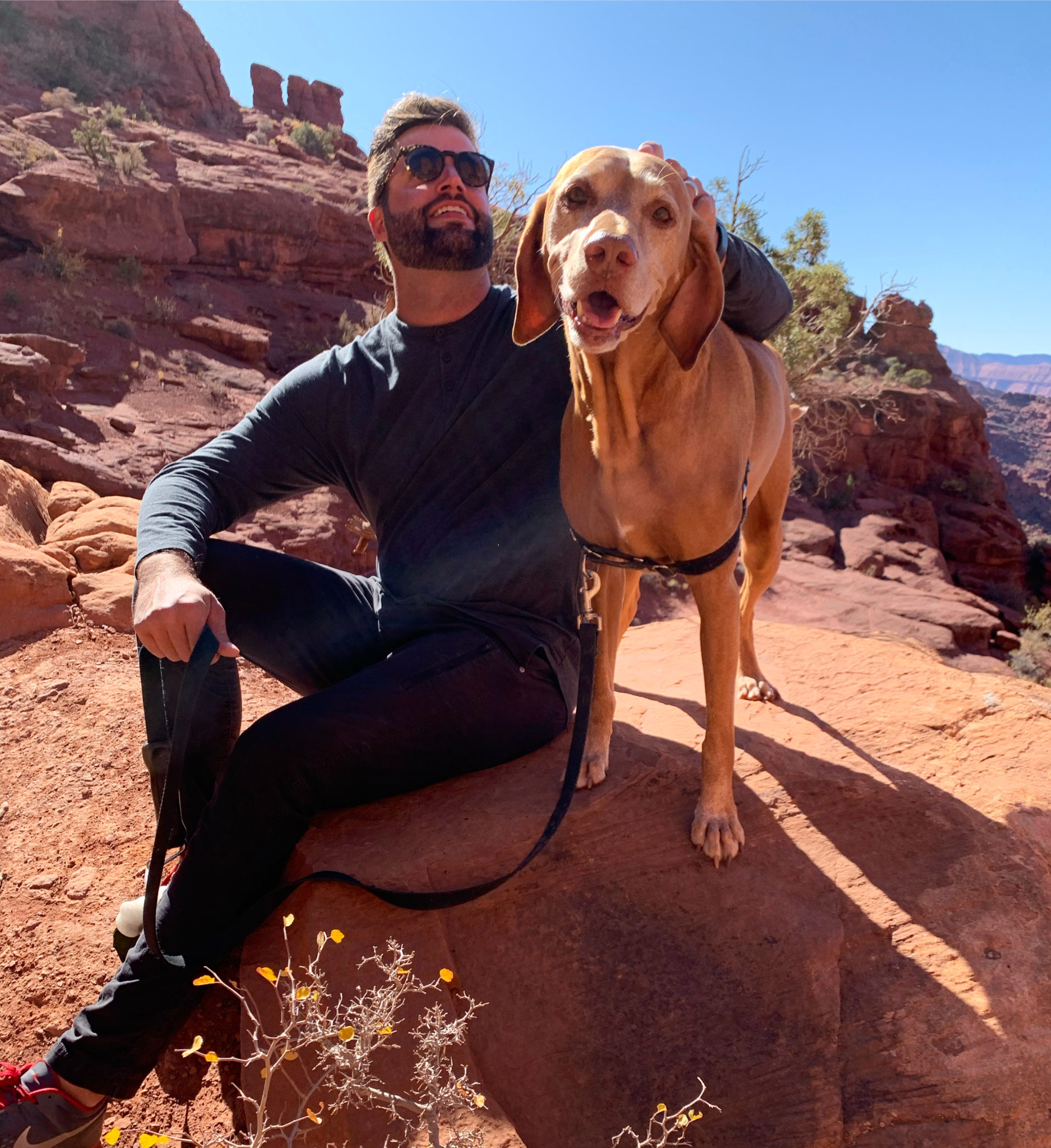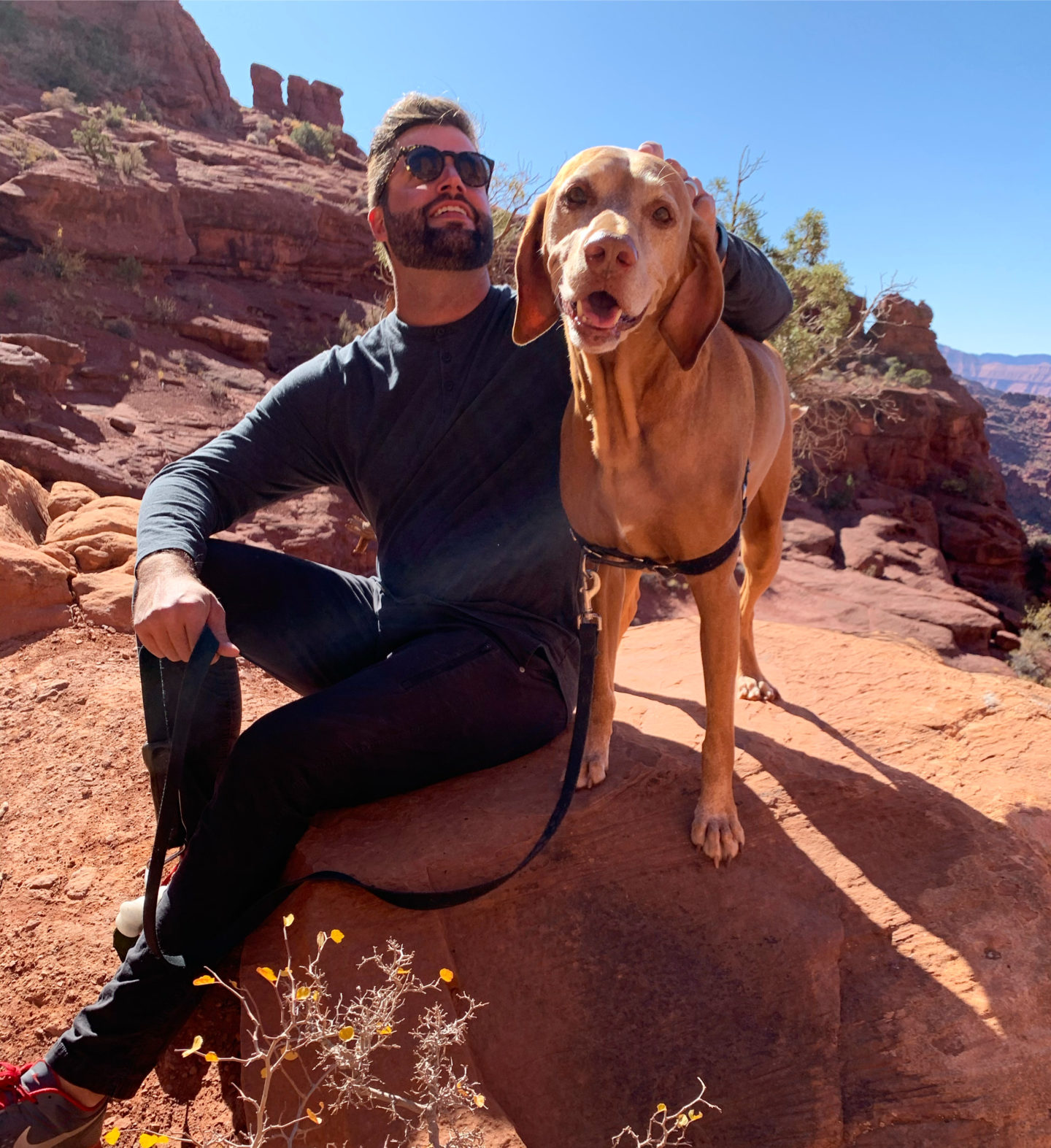 We expected the amazing scenery in Moab, but we didn't expect was the amazing food. I'll admit we're kinda food snobs because we're spoiled here in Chicago- I'm not saying we like pretentious fancy places, but we like restaurants that aren't doing what everyone else is doing and that use fresh good ingredients, not packaged frozen crap. *says the person who loves frozen pizza…*
We didn't eat out a lot in Moab (thanks Harlow) but the two places we did eat were awesome. Atomic is on the highway, dog friendly, and has a great outdoor patio. 98 Center is located in town and has the best vegetarian pho I have ever tasted in my life. I still dream about that pho to this day. I'm sure there were several other great restaurants, but we cooked the rest of our meals back in the AirBnb we rented because like I said, it was a family trip. 🙂 *also Harlow is very demanding.
But it was all worth to see this look on his face every single day. So if you've ever considered taking a road trip with your dog I truly can't recommend it enough. It's good for the soul. And yes, I'm aware that sounds a little cheesy but I said it anyway because it's true. Seeing Har happy makes me happy.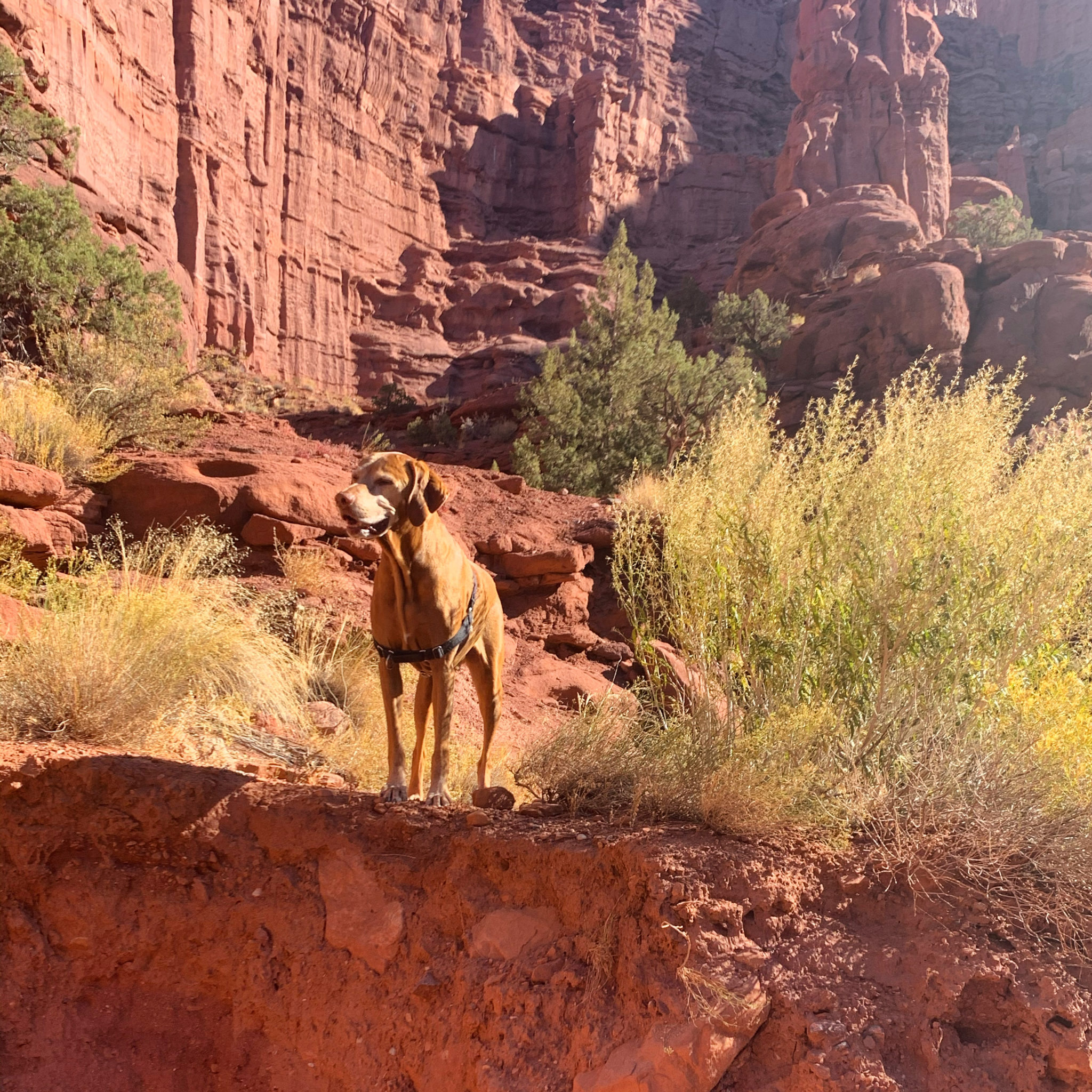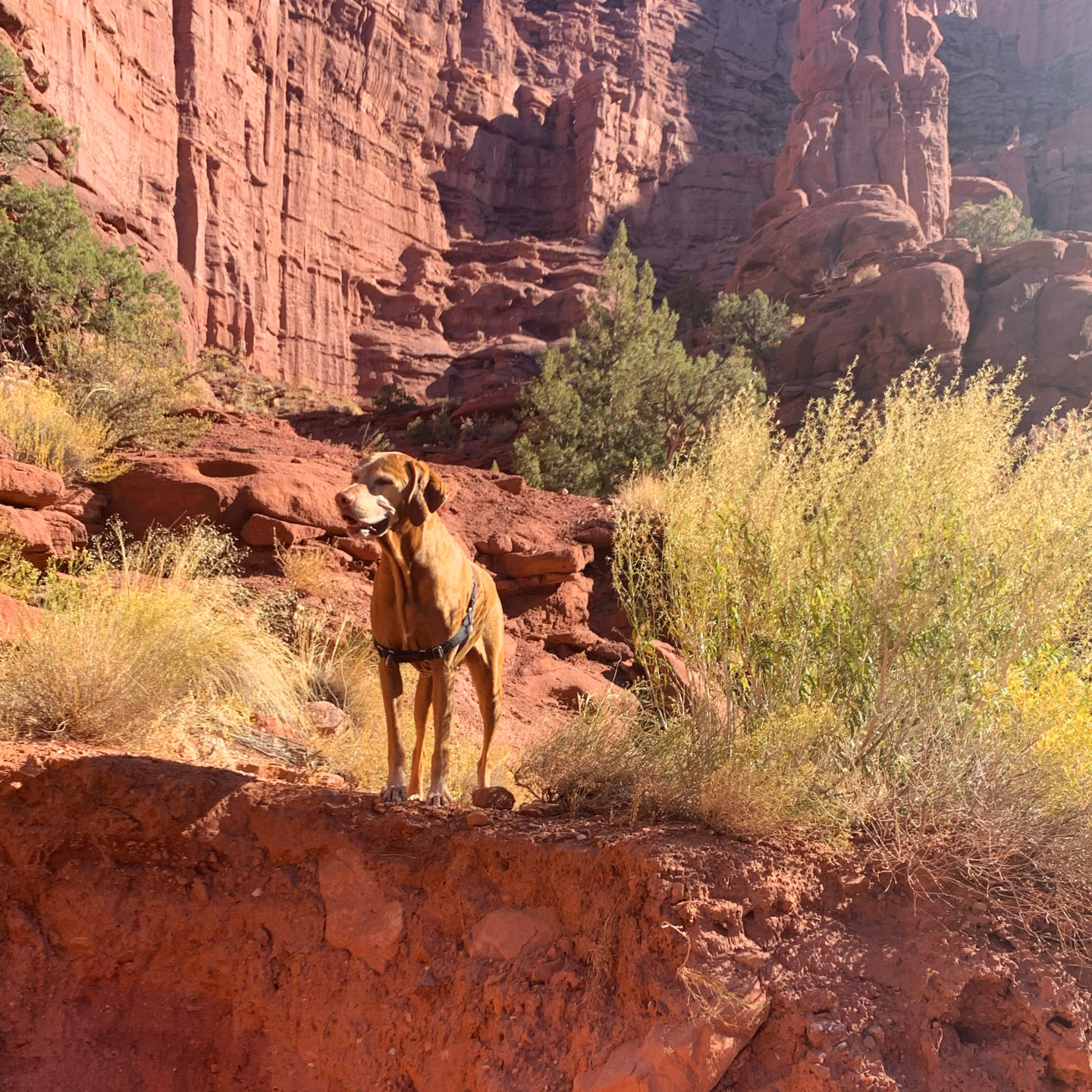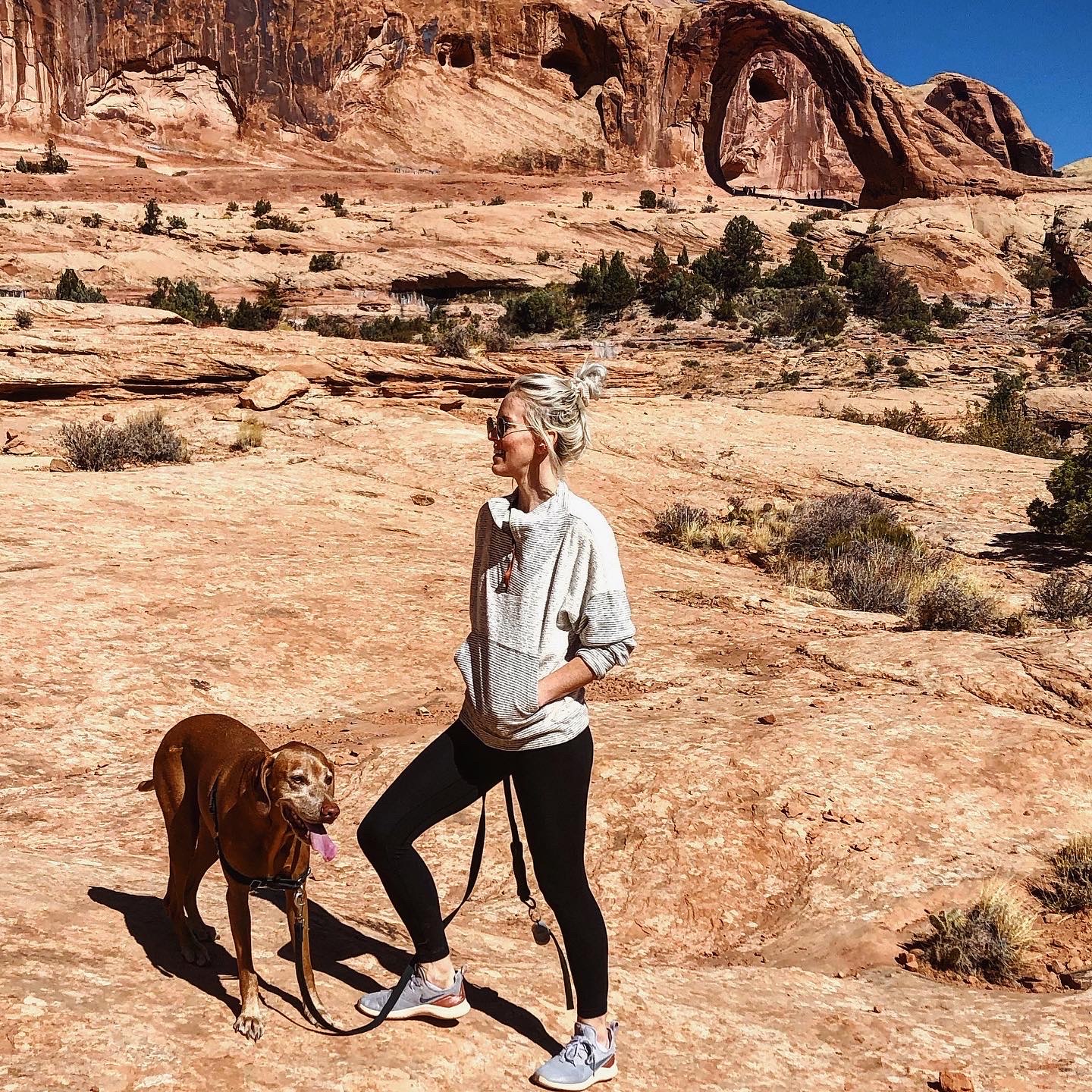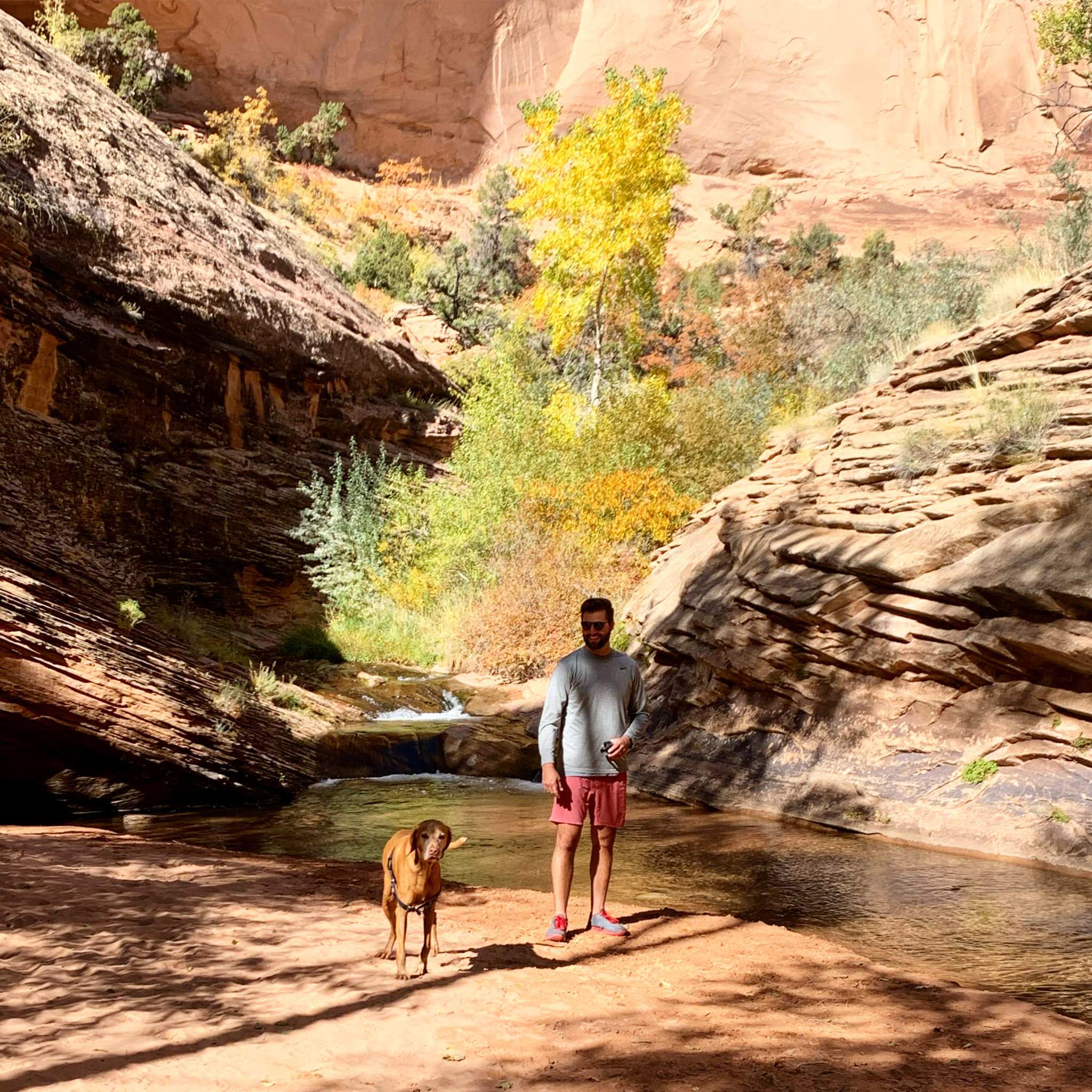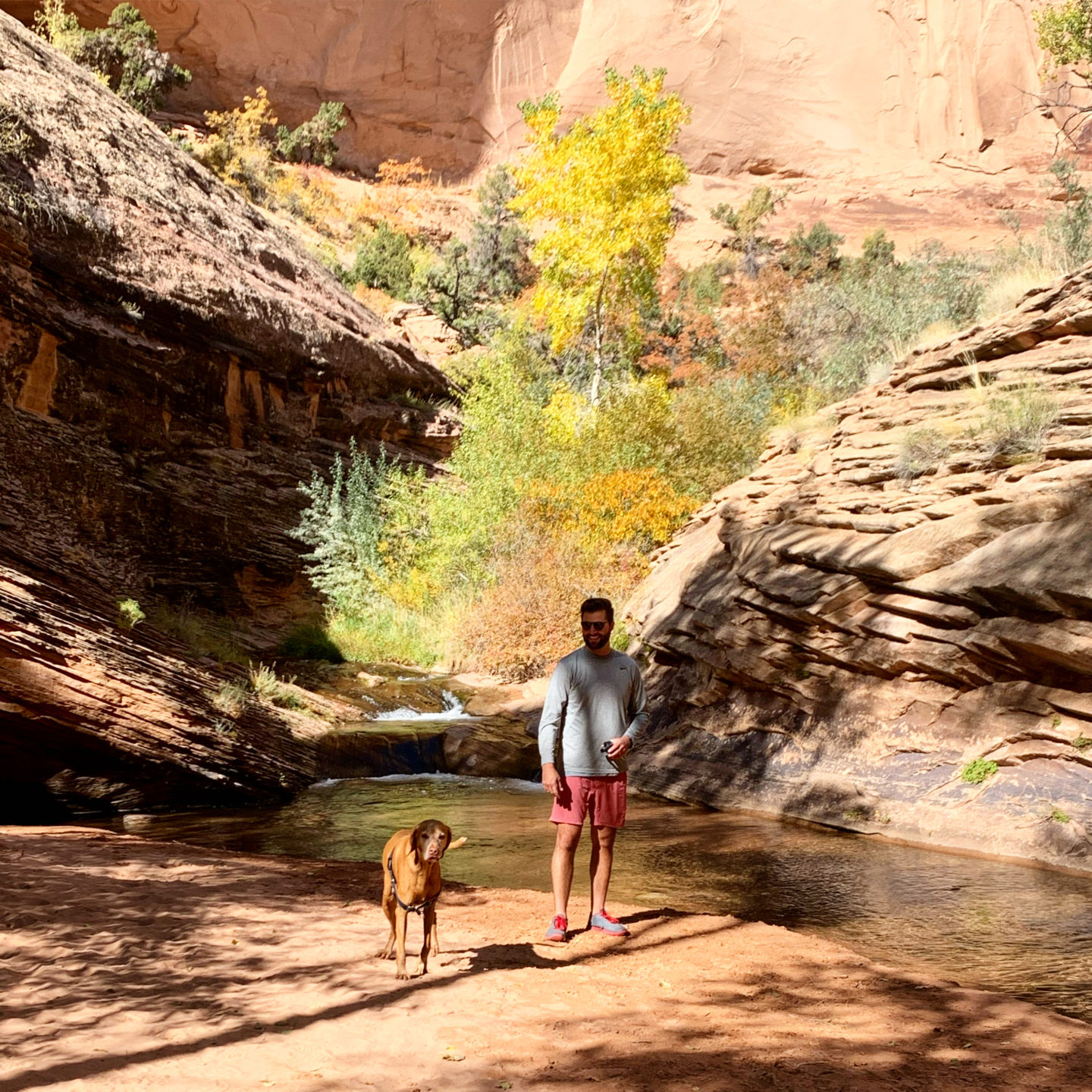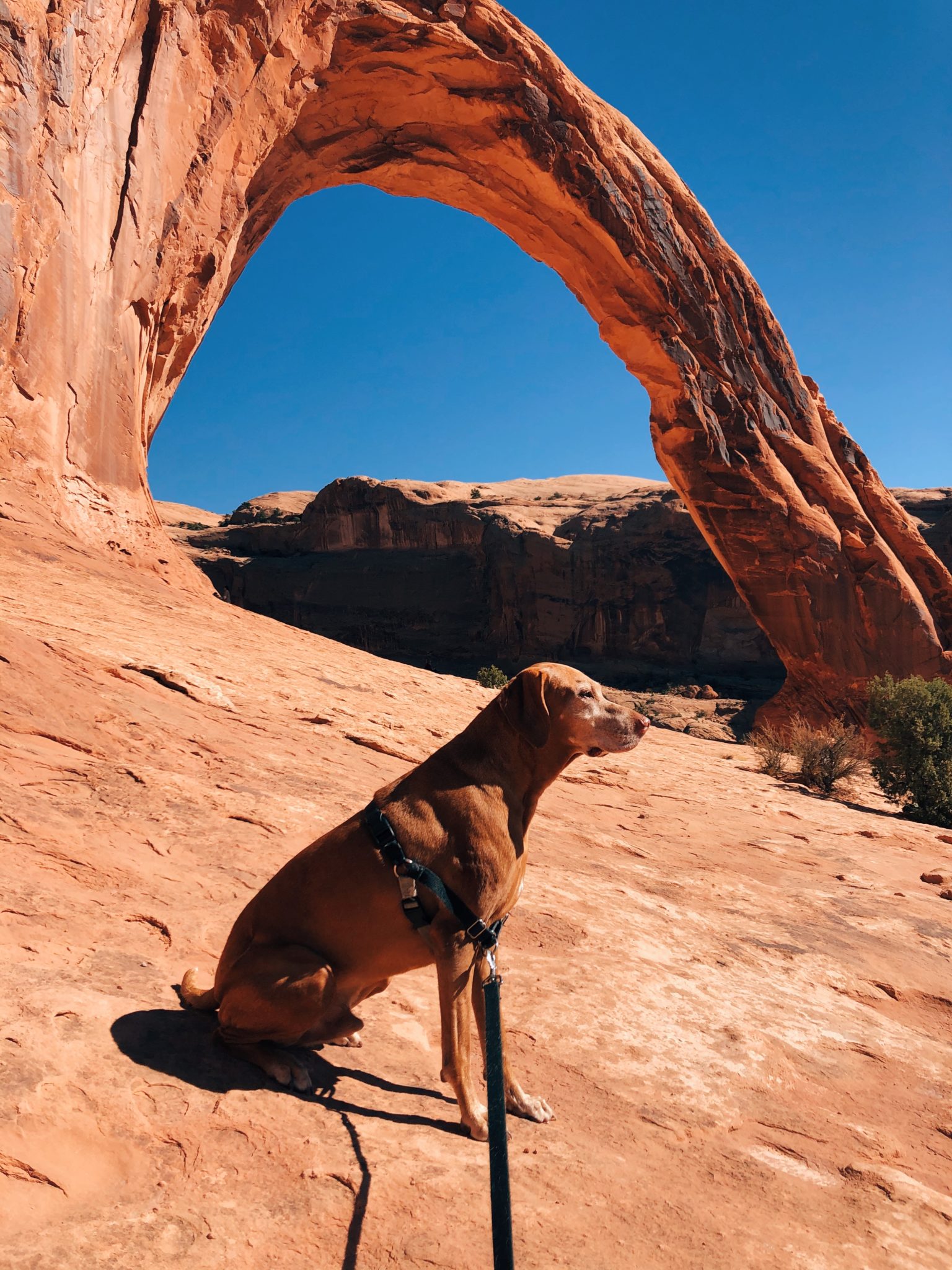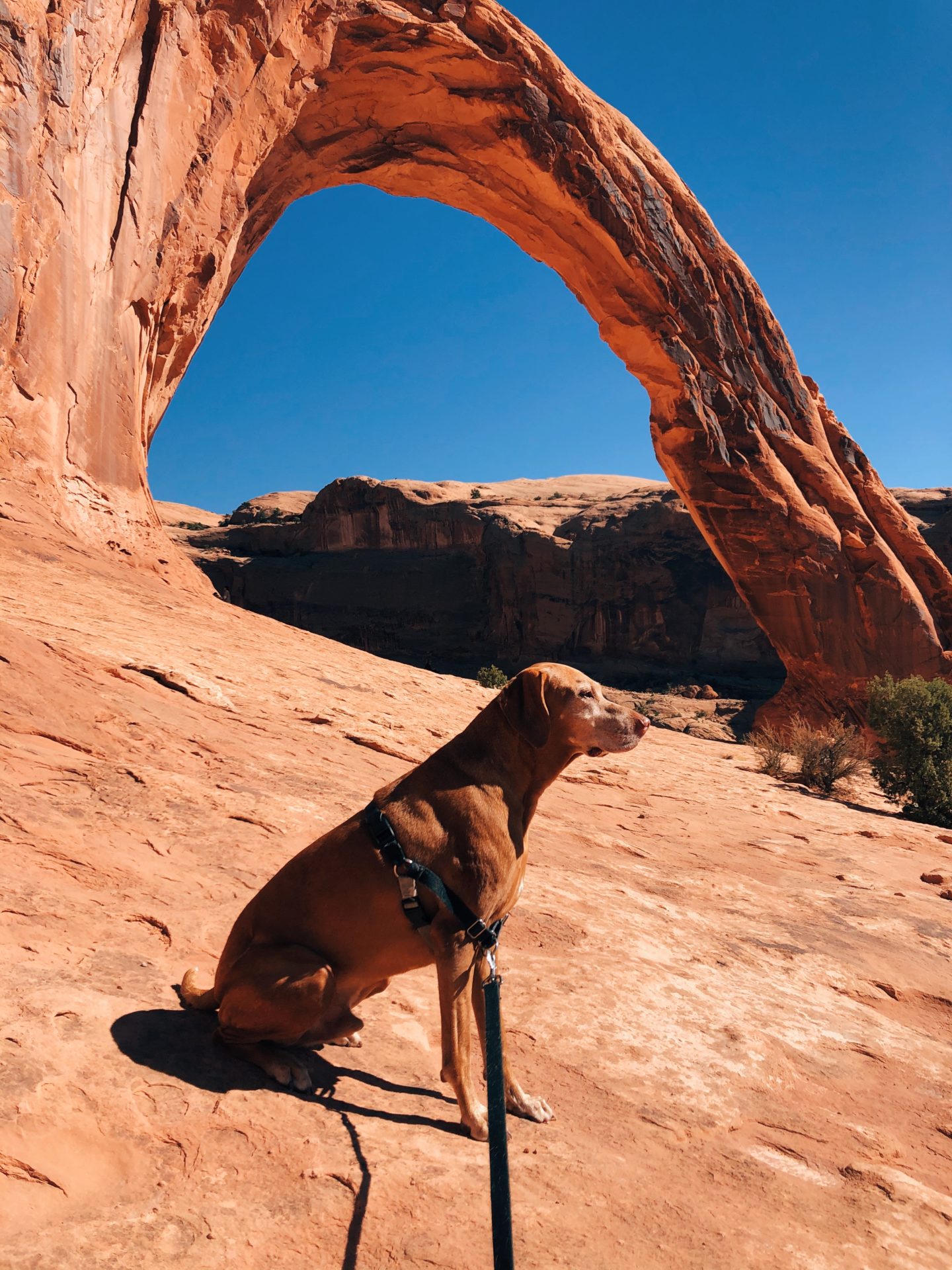 And that was our trip to Moab. It was one I'll never forget and one I hope to repeat someday. knew I wouldn't do it justice with this post, but hopefully the Har pics make up for it just a bit. 😉
Things to pack: collapsible dog bowls. (affiliate links used.)
Dog harness (we always use the harness, but it was even more necessary in the canyons when we had to boost him up sometimes.)
Warm socks (if you're going in the off season like we chose to.) In our AirBnb it got down to less than ten degrees at night, so naturally we needed warm socks so we could sit outside with our wine to watch the sunset.
Fleece leggings– also for wine drinking.
This Patagonia was perfect for the mornings, I'd tie it around my waist in the afternoon, and put it back on in the evening.