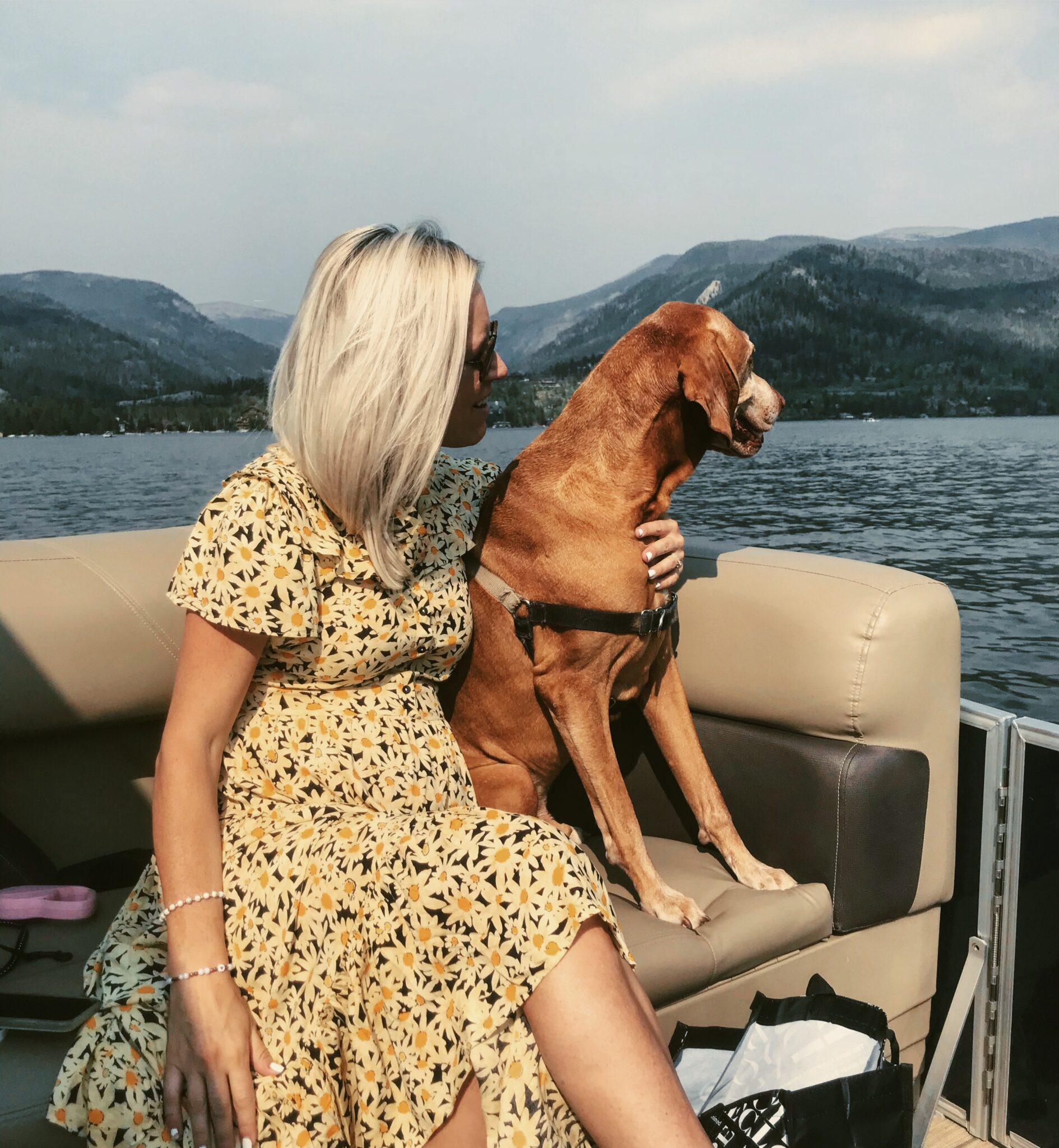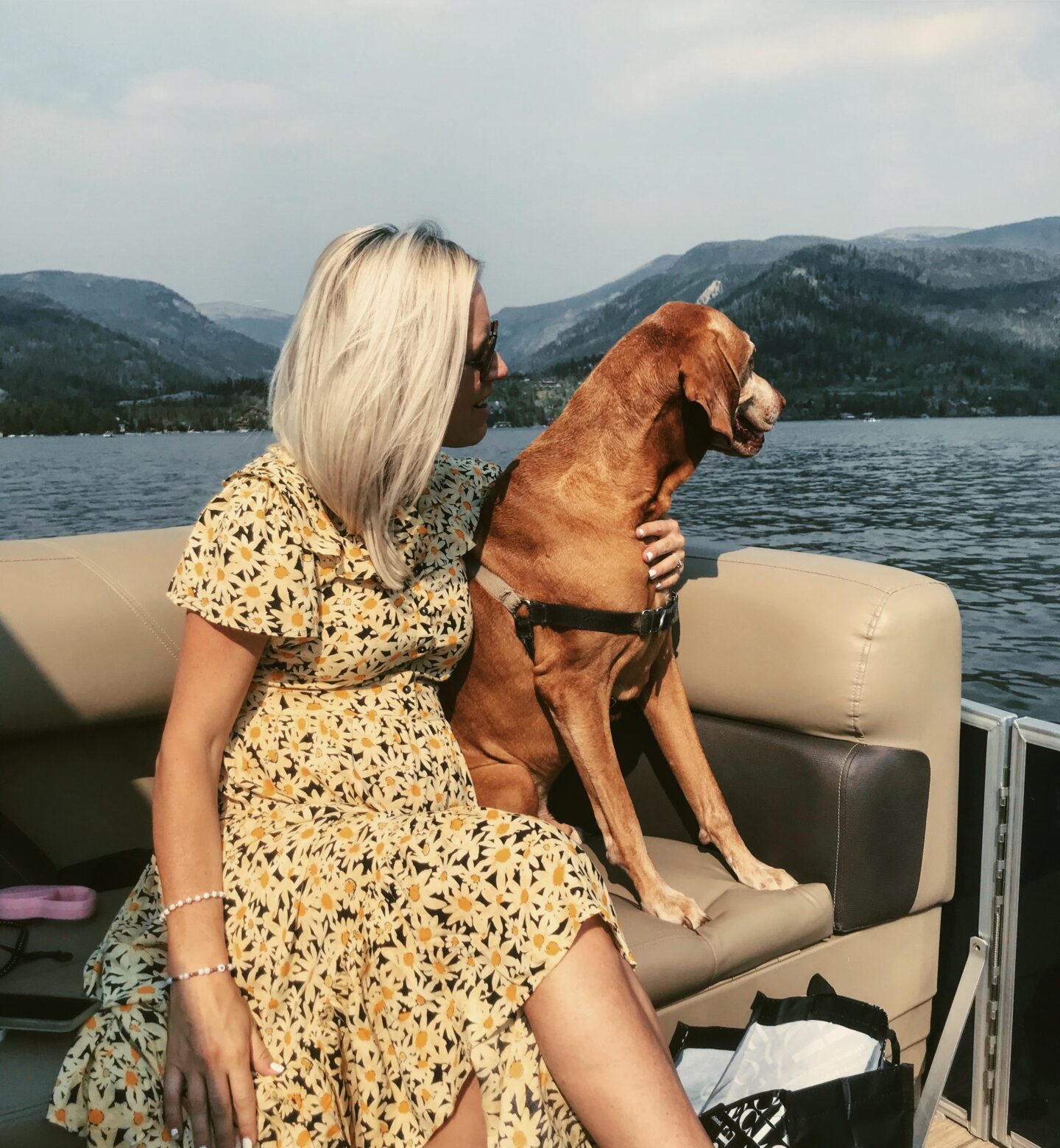 I am writing this post for three reasons.
At least four of you from Instagram asked me to write such a post. So if you're one of the four who messaged me, you BETTER be reading this.

I am hoping that writing this will keep me from falling asleep. It's 3 p.m. in Denver and this is my sleepy time and I'm fading oh so fast. If you have any tips for staying awake in the third trimester please for the love of God share them with me.

After dreaming about owning a lake cabin for 20+ years now, I've finally decided Grand Lake is where it's going to be someday. I don't know how or when, but I will. This is me proclaiming it to the Universe. 🙂
That said, I don't pretend to be an expert on Grand Lake, I've only been there a handful of times now. But each visit has only gotten better and drawn me more and more to this amazing little lake town.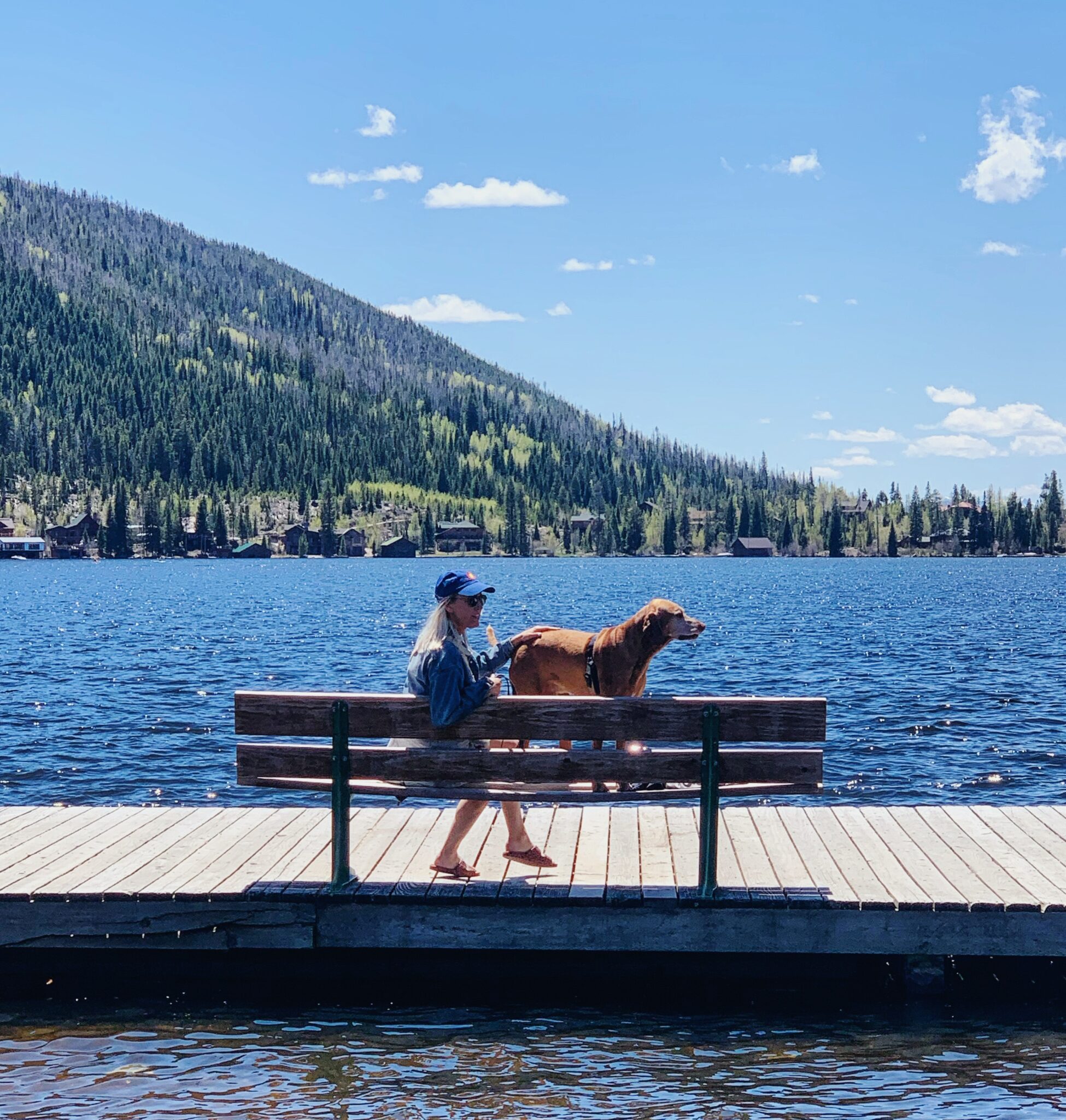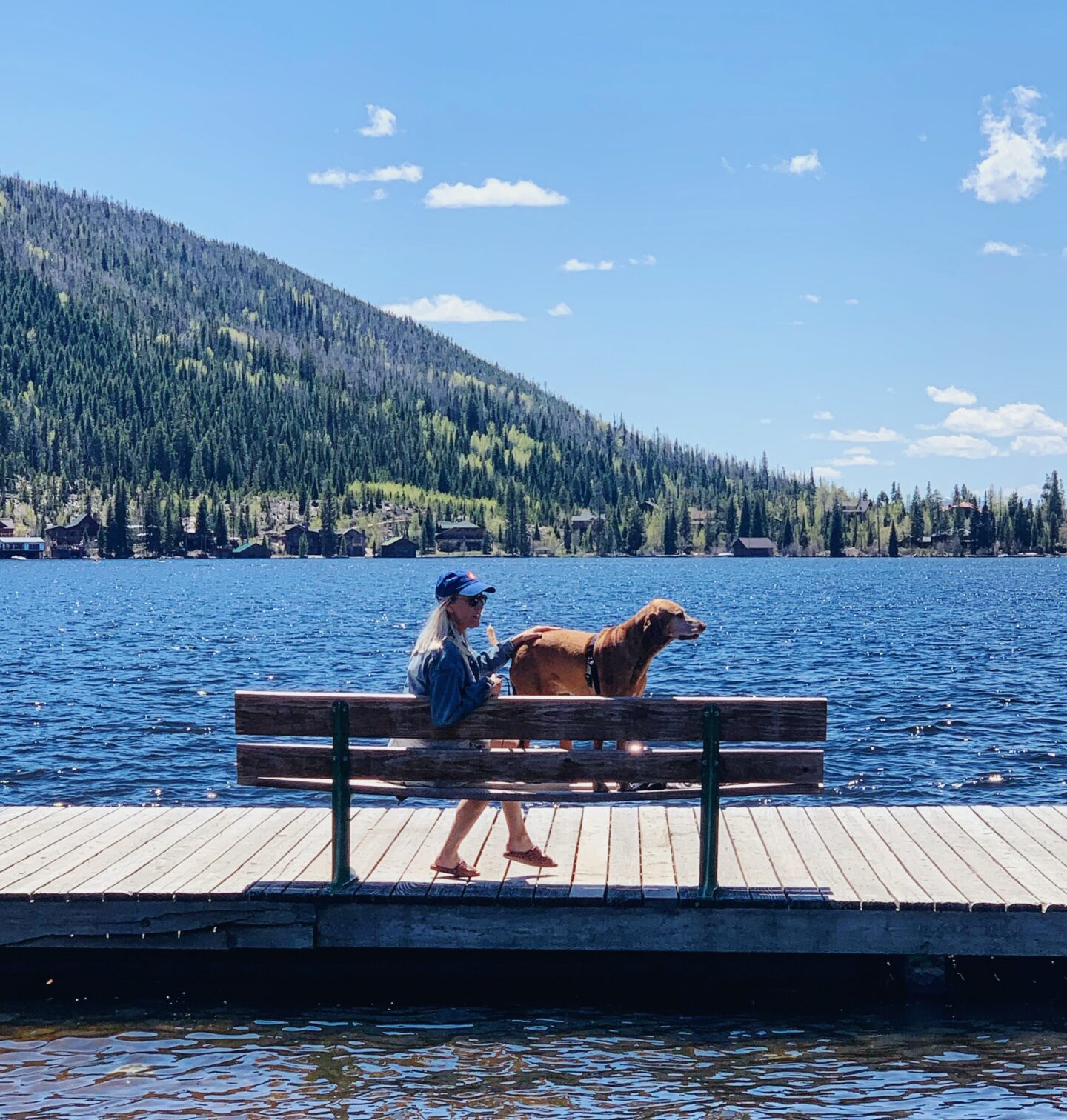 If you're thinking about visiting, here's a few things I did last weekend with my family (and will probably do again this weekend with Chris's family) that I would suggest to anyone. 🙂
Where to stay: I booked the Grand Lake Lodge on a whim last weekend and we loved it! The views are incredible, there's nostalgia everywhere you turn, and the cabins have been nicely updated! And it's dog friendly!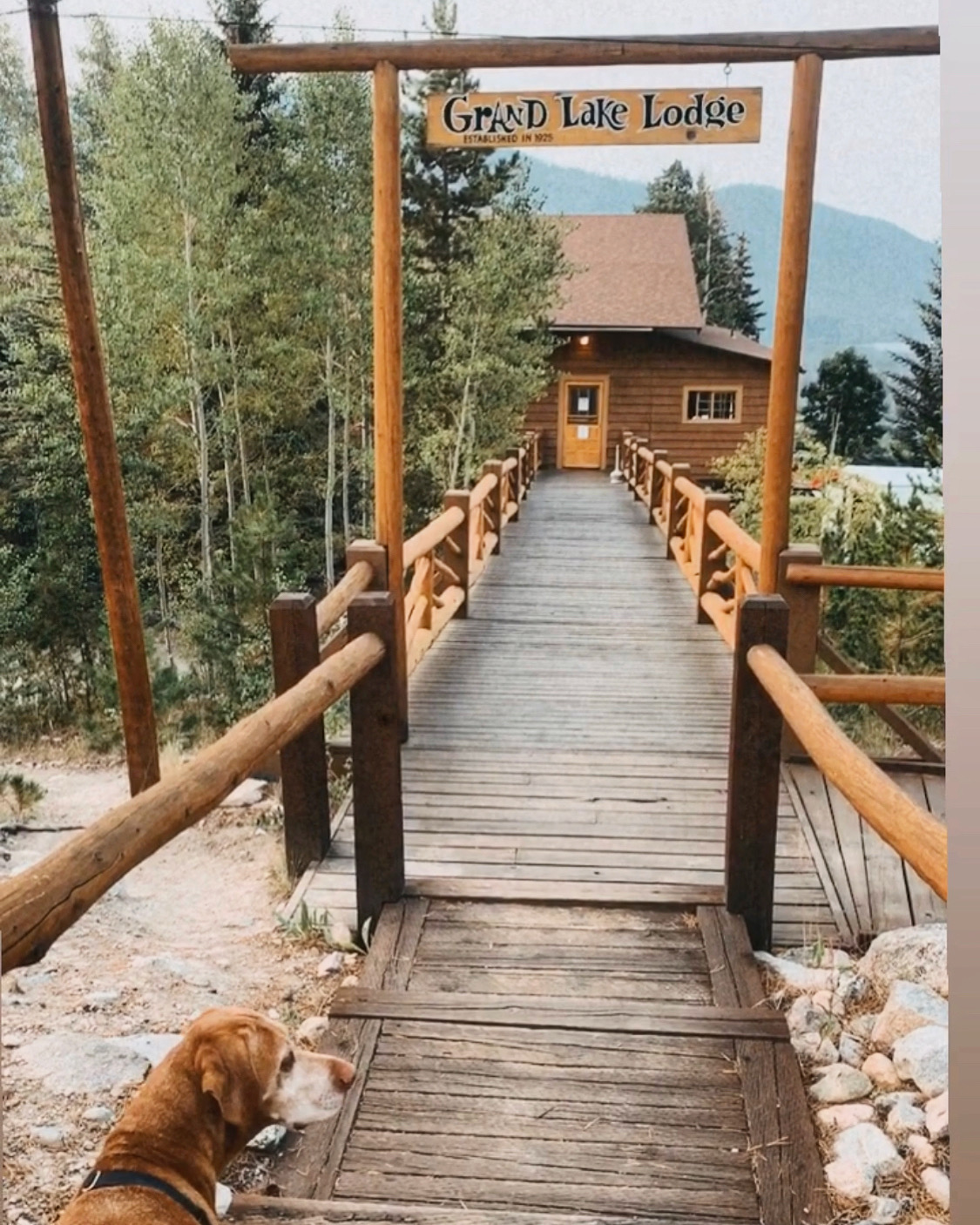 We booked two adjoining cabins and full disclosure they were rather tiny (we're talking just a bed and barely a bathroom) but like I said we booked last minute so I think all of the bigger cabins had been taken. We simply moved the chairs outside and enjoyed the cool mountain weather. And speaking of weather, bring your fleeces. When I walked Har in the morning it was 45 degrees.
Here's a few photos of the pool and lodge I found on google images because I'm a good blogger and forgot to take any… But trust me, it was even more stunning in person!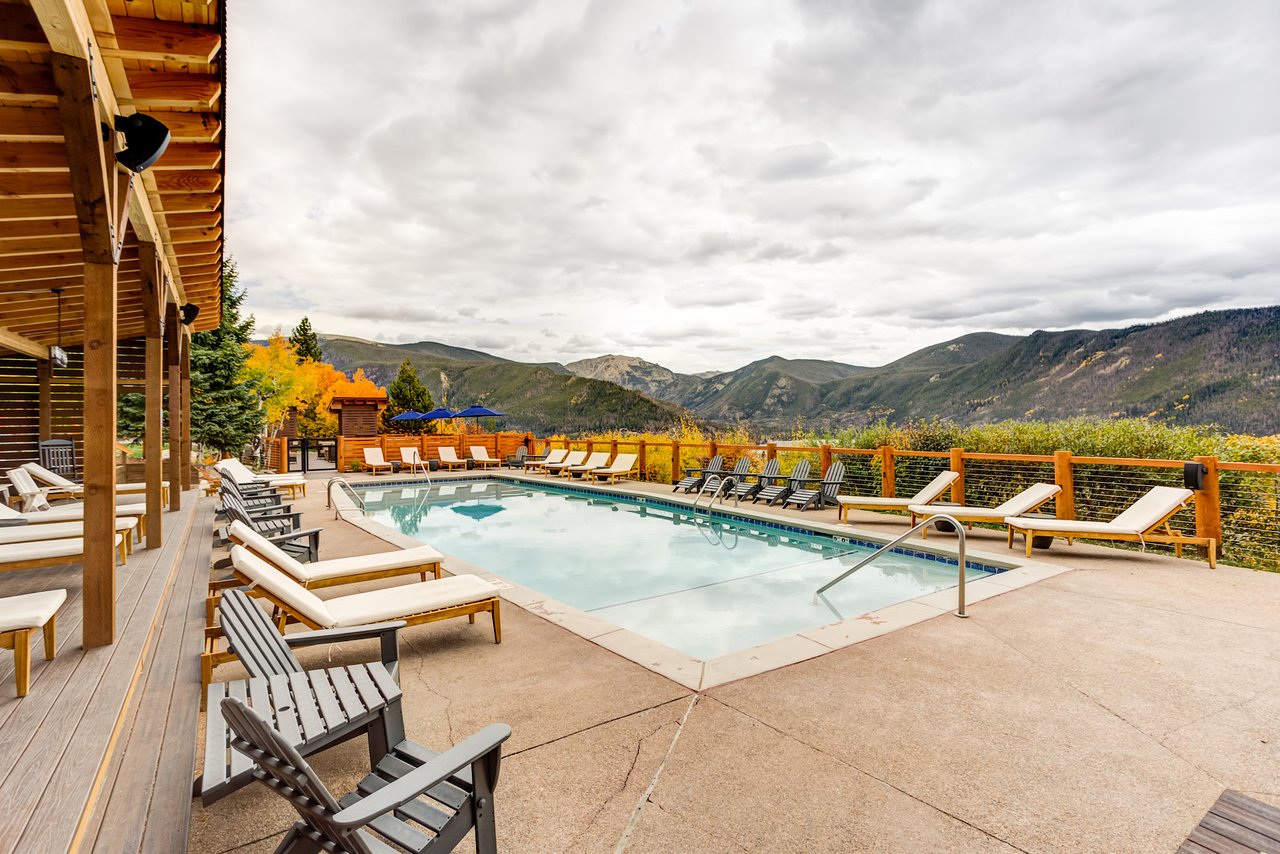 Whether you're staying at the Lodge or not, I would definitely suggest stopping by for dinner or just a drink. The views are worth it. 🙂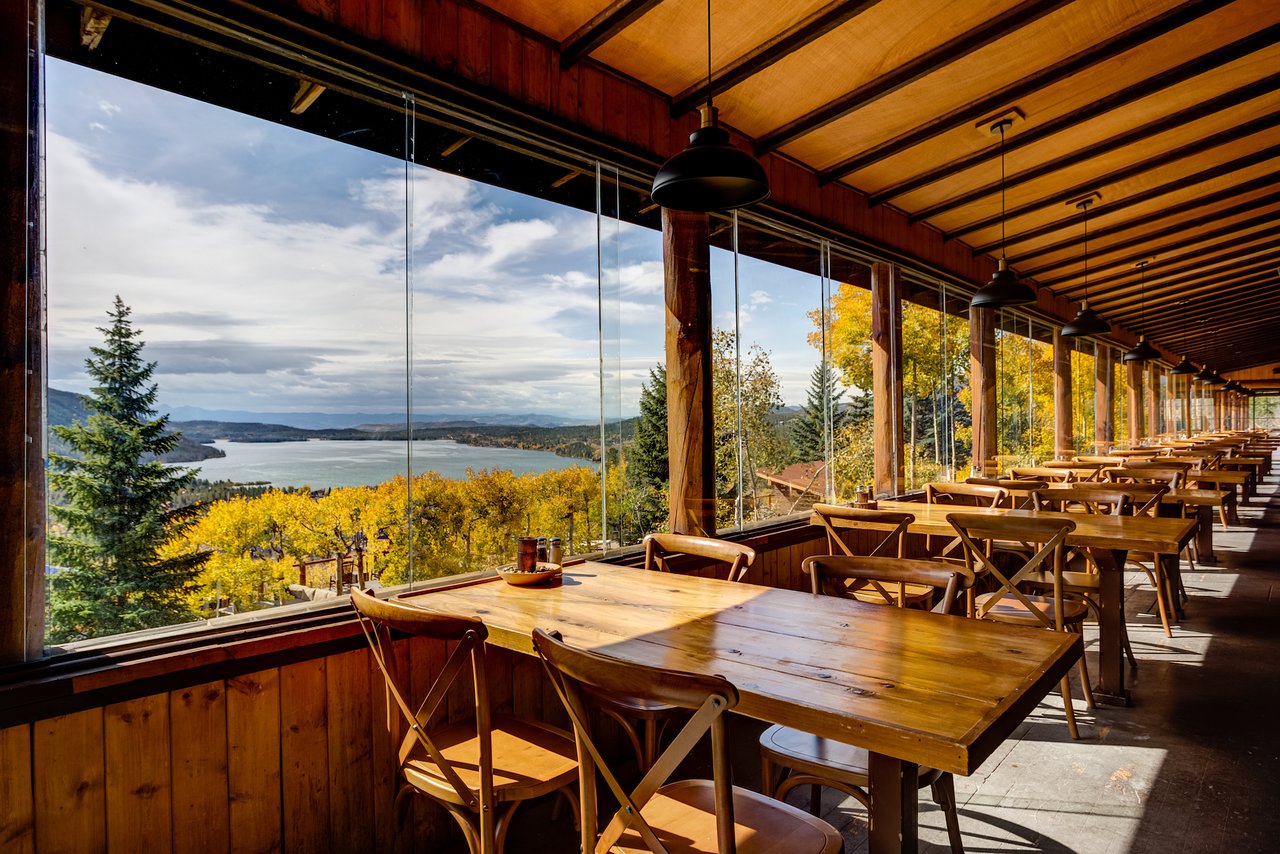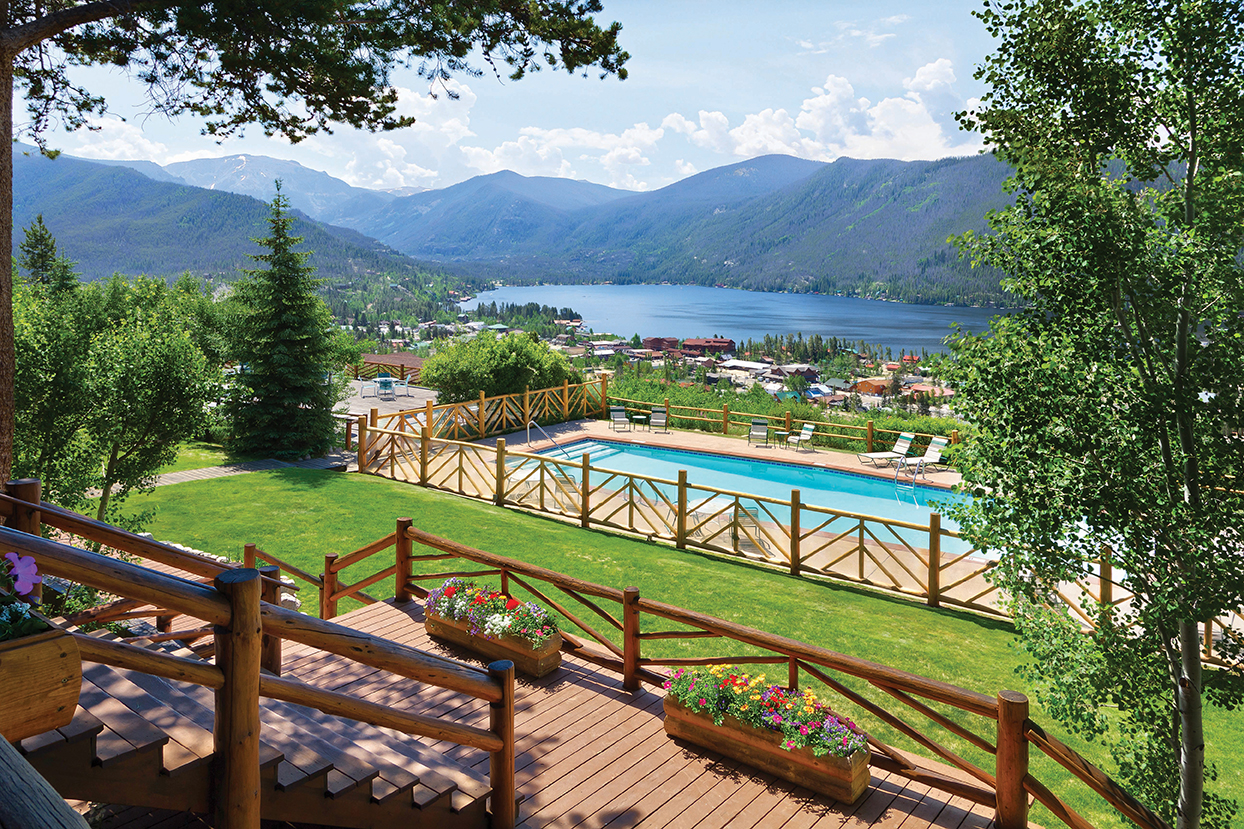 During the day we drove through Rocky Mountain National Park (which is literally across the street from Grand Lake Lodge) you can even hike right into it- but remember that dogs aren't allowed into National Parks on foot. (They can stay in the car, which is exactly what Har did when we all got out to get a better look at the giant moose bathing in the stream.) And just an FYI, Moose charge. Don't be that person who gets charged by a large animal because you're trying to get a selfie. We got out only because there was a ranger nearby that told us okay it was okay to do so.
And most importantly, you have to make a reservation right now to get into the park. It's only $2 per car, but time slots fill up fast.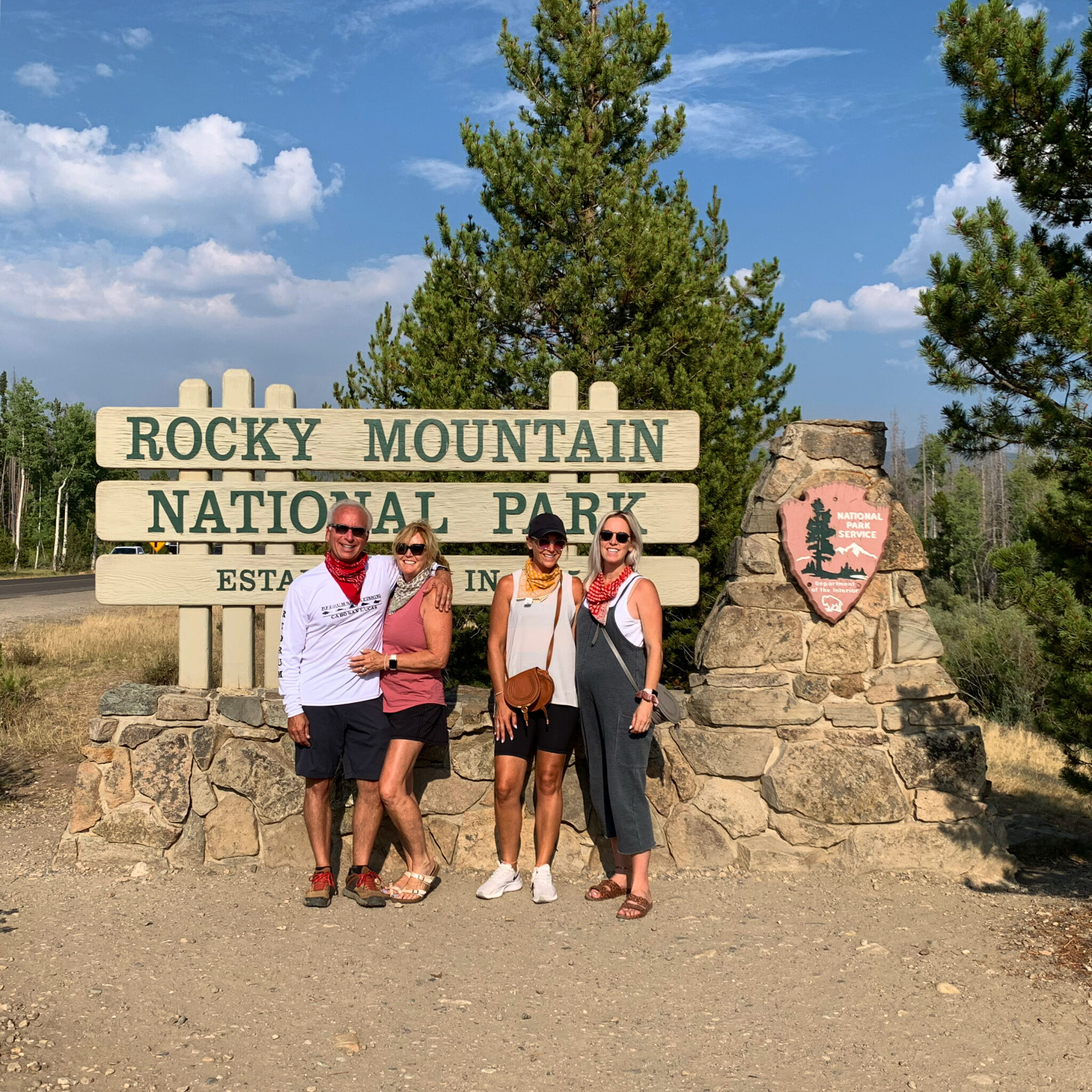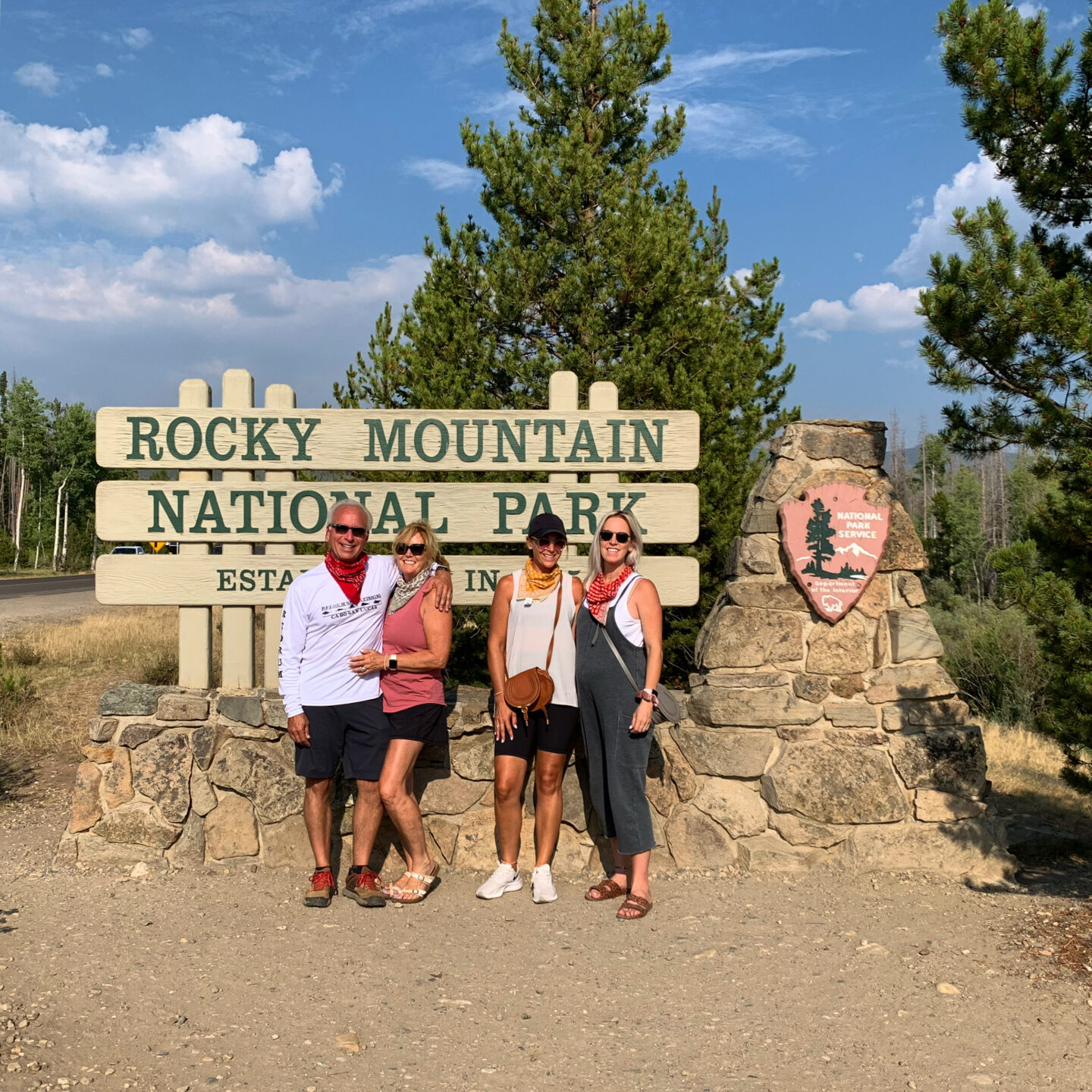 And bring your masks! A bandana around the neck that you pull up over your mouth and nose also works. 🙂
The best part of Grand Lake is obviously the lake so get on the water! We rented a pontoon from Grand Lake Marina. They're pretty hard to get a hold of by phone, so I suggest sending an email. You can also rent kayaks, paddle boards, canoes, etc. (And yes, they have dog friendly boats.)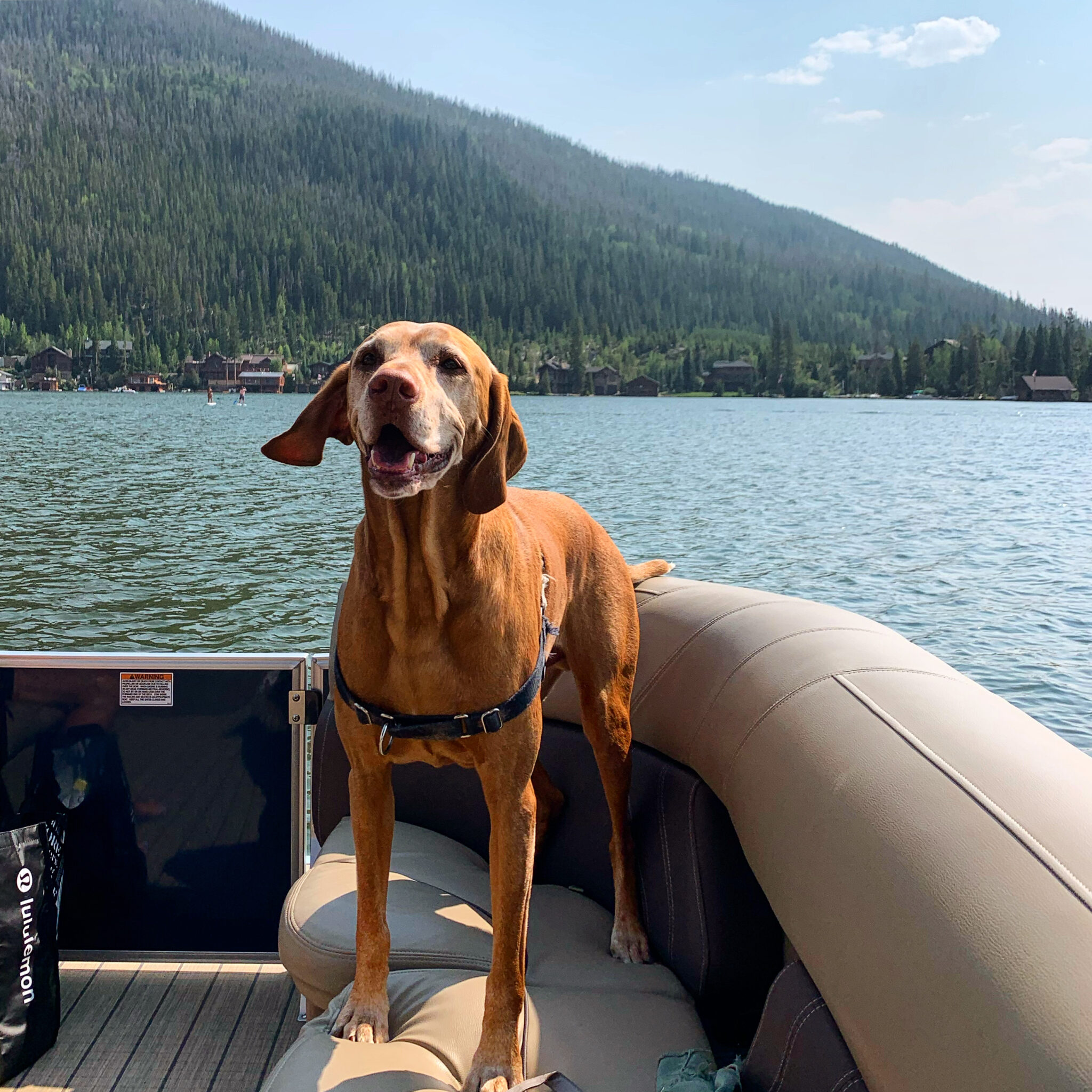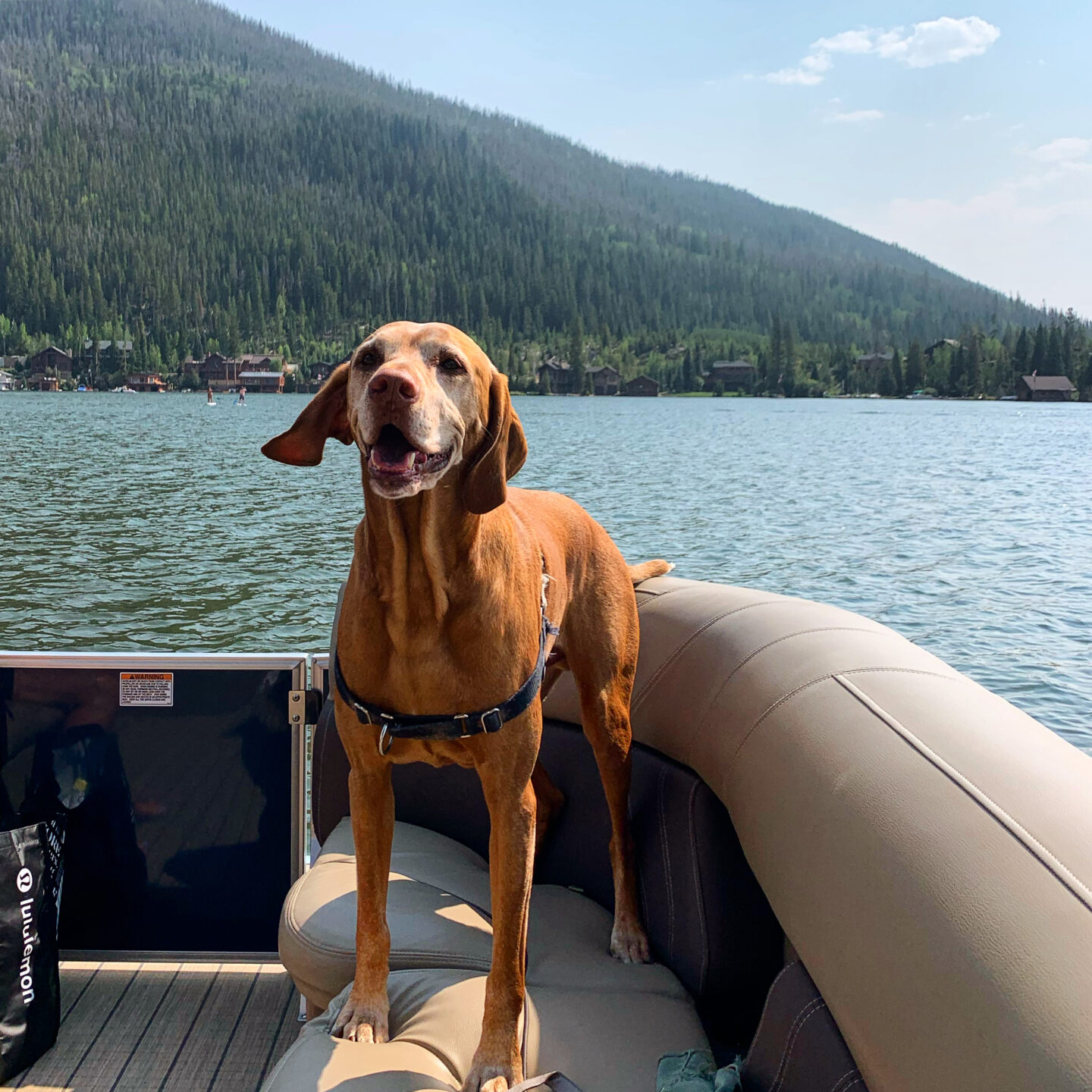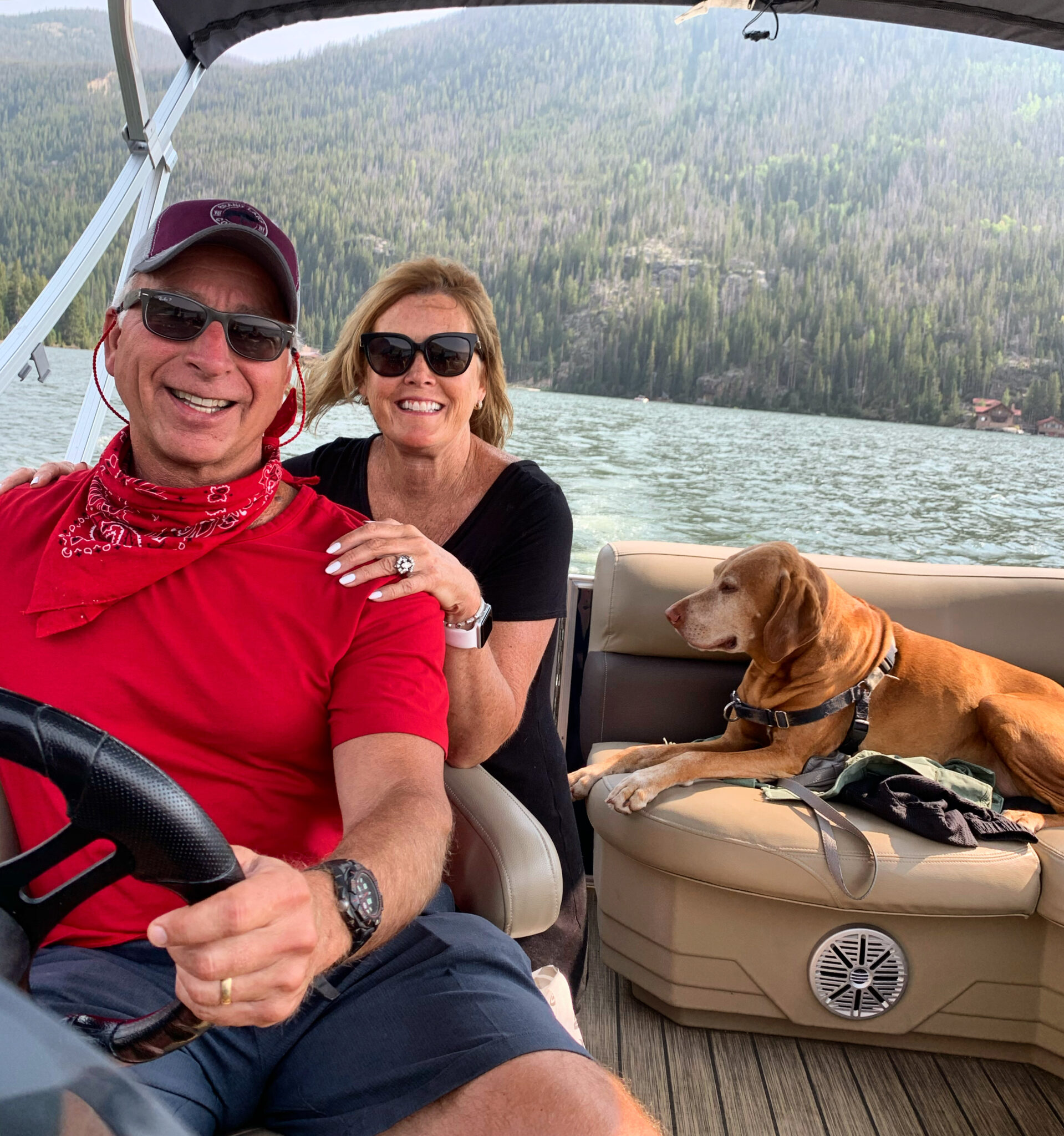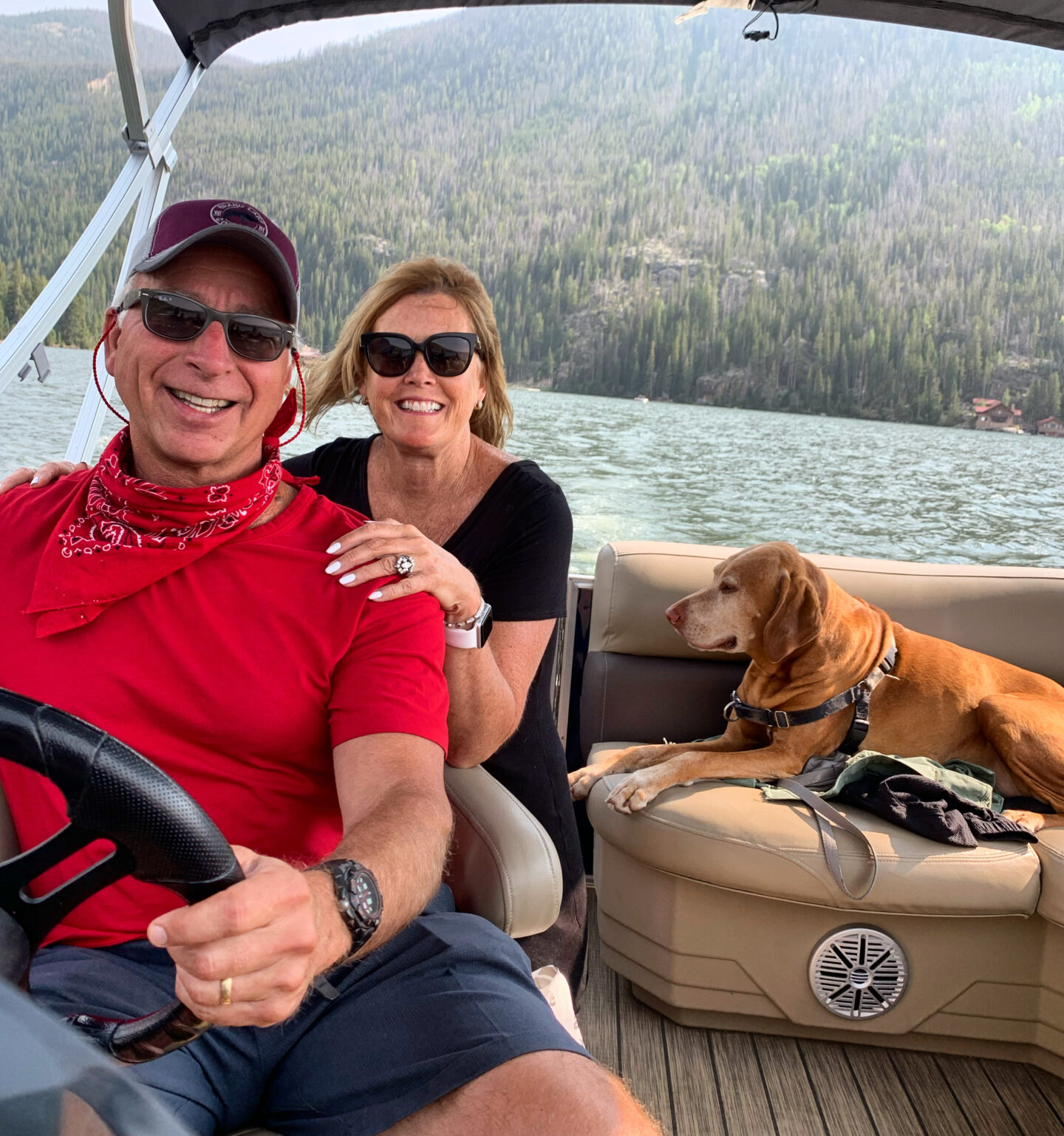 There are also a ton of hiking trails in the area (I've heard Monarch Lake Loop is great) but sadly we didn't get to any because my dad is more of a Bloody Mary in the morning kind of guy than a "let's go on a long hard walk" kind of guy and I respect him for that.
He suggests the Bloodys at O-a Bistro, which he had every morning on their gorgeous deck overlooking the lake, while I sipped my water and day dreamed about the day I can have a bloody again. (This restaurant is located in another hotel is just down the road from Grand Lake Lodge.)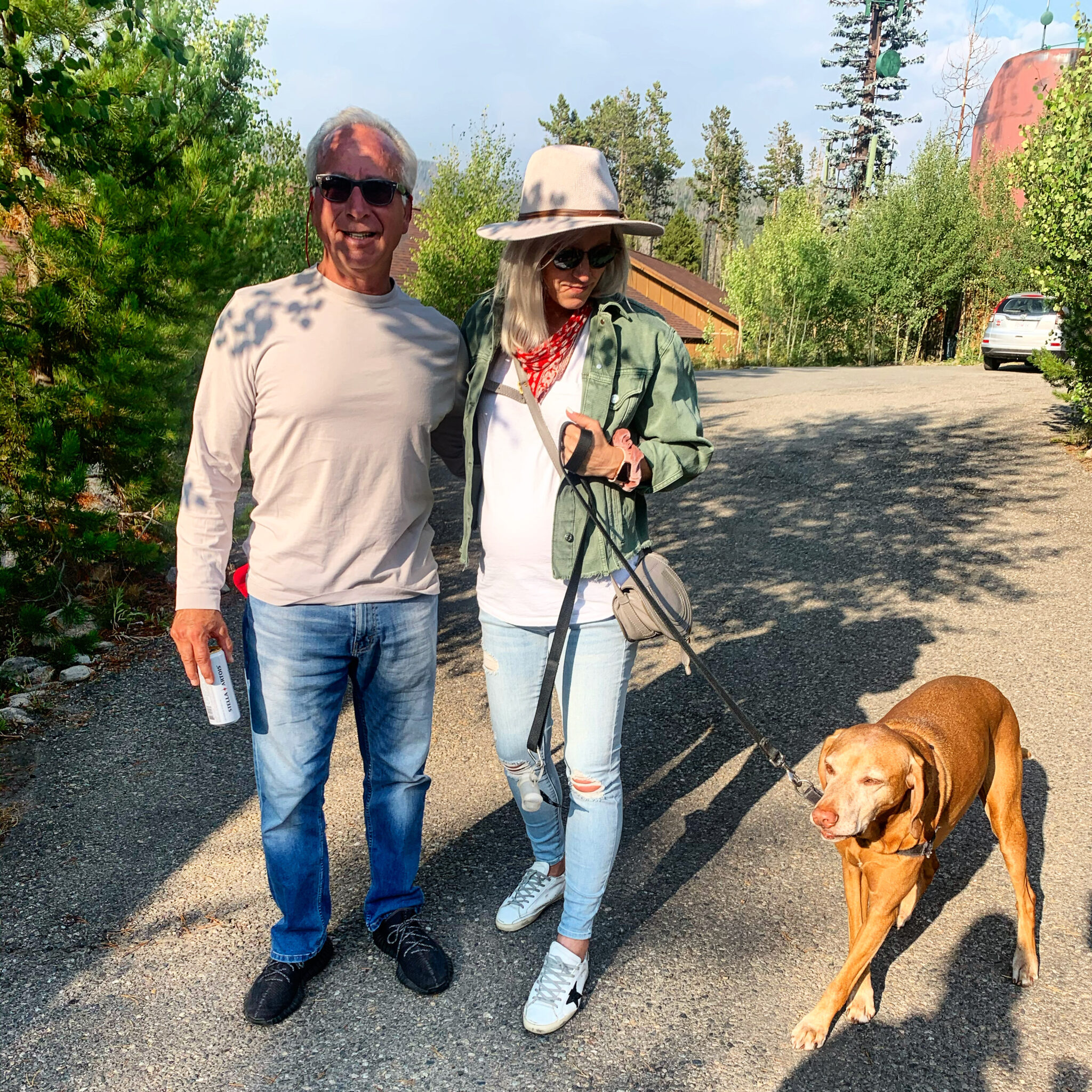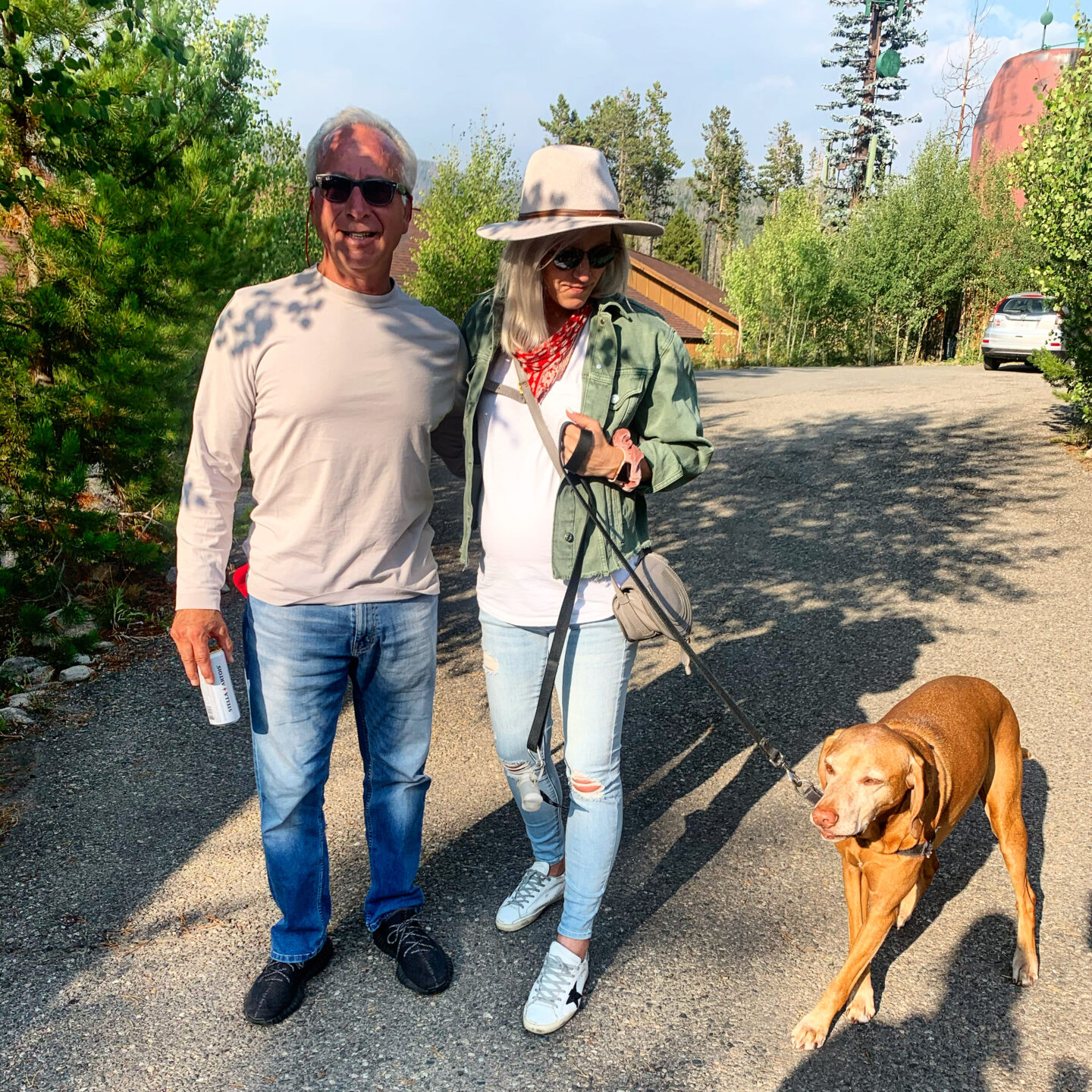 For more trail ideas download the All Trails app and just enter "Grand Lake" as your location.
And that's all I've got. It's almost 4 p.m. now and I'm still awake. I did it! I think this deserves a nap. If you're a regular to Grand Lake and have more tips tell me below. Like I said, we're heading back this weekend and can't wait to explore even more.